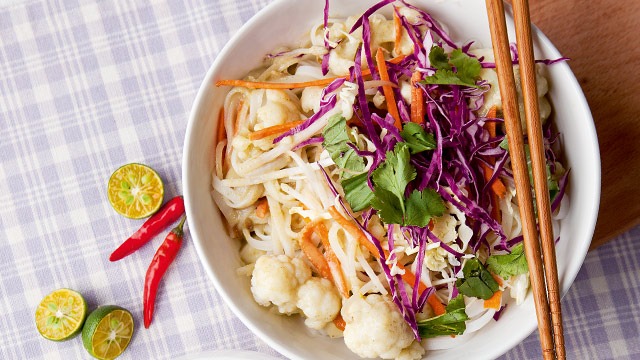 If not eating enough veggies is a concern for you, too, we have the solution that just might work: you can make vegetables delicious.
It's actually easy to make vegetables delicious and flavorful. This is because vegetables each have their own inherent flavors and textures. Plus, there are many prepared sauces and liquid ingredients that can instantly make your favorite vegetables even more flavorful or even enhance its taste. These include Asian condiments such as sesame oil, soy sauce, oyster sauce, and vinegar. 
Since we can cook vegetables in many different ways, we have pinned down a few that takes those same vegetables and treats it differently so you can have a dish that's quite unlike anything you may have had before.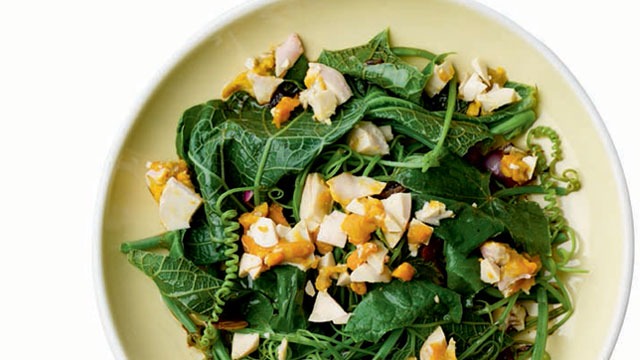 1 Blanch it, and make an ensalada like Sayote Tops with salted egg recipes. 
Blanching is the process of boiling water and then quickly dunking ingredients to preserve the color of the greens as well as maintain the crispness of the vegetable. You're going to know how to do this to make this easy but flavorful sayote tops with salted egg recipe. An equally simple vinaigrette salad dressing makes this flavorful as well as a delicious while the contrast of the itlog na maalat or salted egg makes its taste familiar.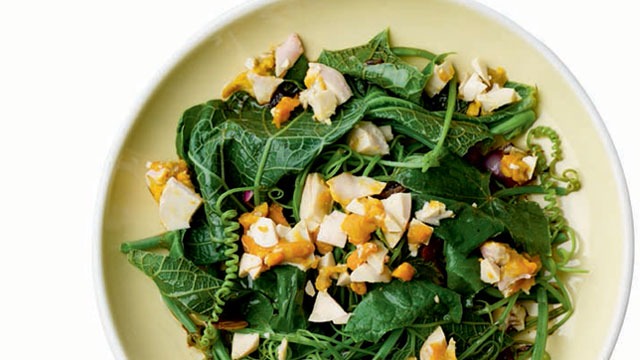 Sayote Tops with Salted Egg Recipe
Posted in:
Recipe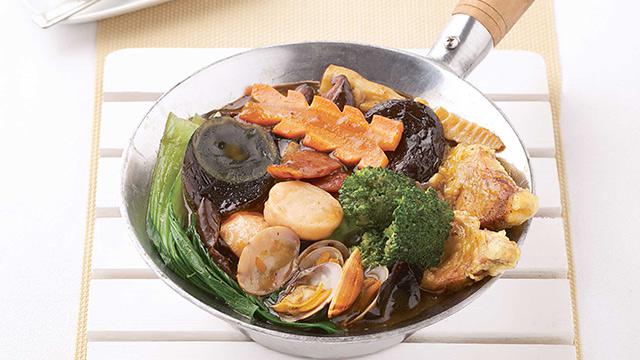 2 Cook it long and slow to make Braised Veggies with Century Egg. 
One would never think to cook vegetables, especially leafy greens, long and slow. There's a benefit to this cooking process when it comes to vegetables: it tenderizes and softens the vegetables while giving you a flavorful soup, sauce, or broth since some of its nutrients and flavors will seep out and meld into the braising liquid. Seafood such as the clams in this recipe adds even more flavor than the vegetables can offer.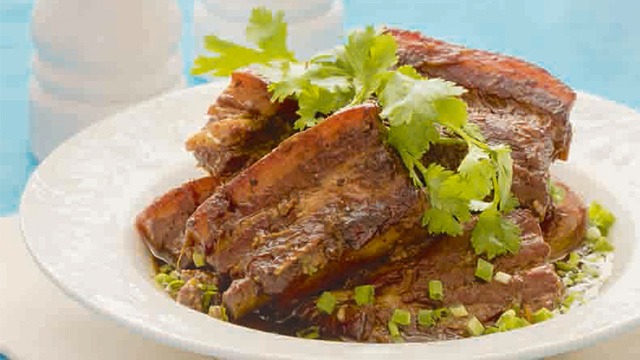 Asian-Style Braised Pork Belly Recipe
Posted in:
Recipe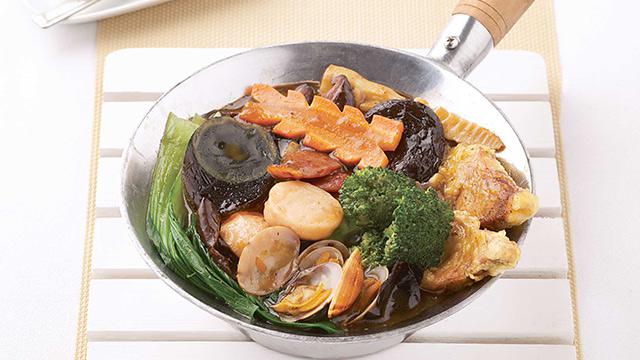 Braised Vegetables with Century Egg
Posted in:
Recipe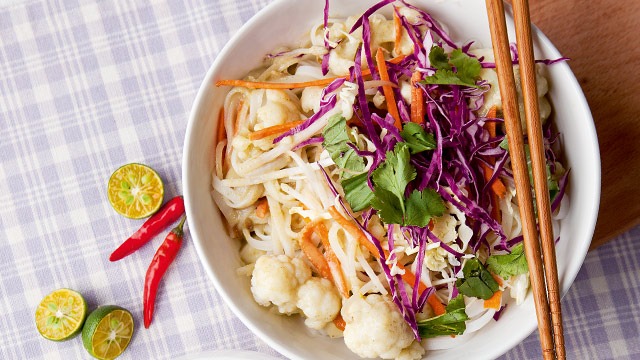 3 Make it saucy, and use vegetables as your noodles in this Coconut Curry Noodles recipe. 
Anyone who has gone on a diet can relate to those who need to be choosy about their food. However, we think there's no need to totally forgo your favorite dishes when you can find a suitable substitute for those ingredients you can't or don't want to eat. With this recipe, there's no guilt involved in eating this bowl of curry "noodles". Not only do you get a fantastic and delicious bowl of curry noodles, but you also get to satisfy your craving without cheating.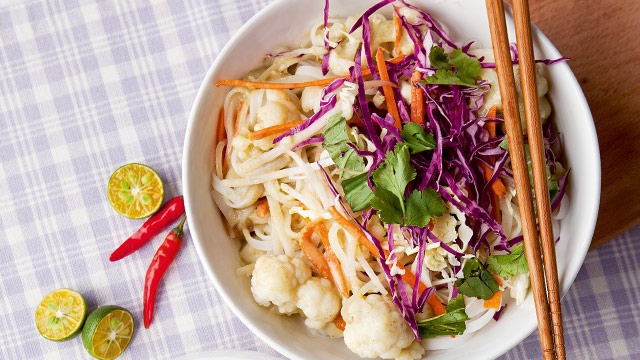 Coconut Curry Noodles Recipe
Posted in:
Recipe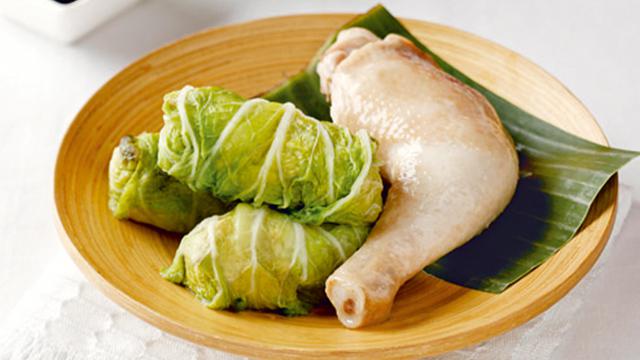 4 Treat it as a wrapper, and make this Chicken Pechay Rolls Recipe. 
You actually don't have to do much to make vegetables edible and appealing to someone who doesn't like it all that much. Treat it as you would as an ingredient that you would normally overlook, such as the wrapper of your lumpia recipe or for these chicken pechay rolls which enclose a flavorful chunky chicken and shiitake mushroom filling. Since it's just a wrapper, you can easily ignore or disregard the pechay and bite on through to the delicious chicken mixture inside.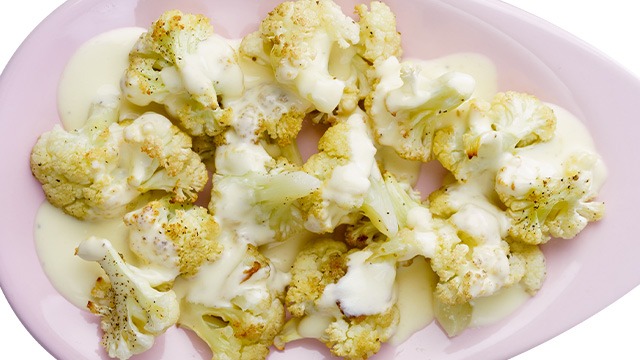 5 Roast then dress vegetables with cheese such as this Cauliflower with Cheese Sauce Recipe. 
Roasting is a fantastic cooking process that can introduce a nuance of flavors that otherwise you would not be able to taste. That's because roasting any vegetable gently sears the food at a high temperature which creates and develops flavors that cooking at a lower heat cannot create. Then, smothering these roasted cauliflower chunks in an easy cheese sauce is part of the icing on the cake, sort to speak. It's what will get anyone (maybe everyone!) eager to spear a floret or two. 
ADVERTISEMENT - CONTINUE READING BELOW
Recommended Videos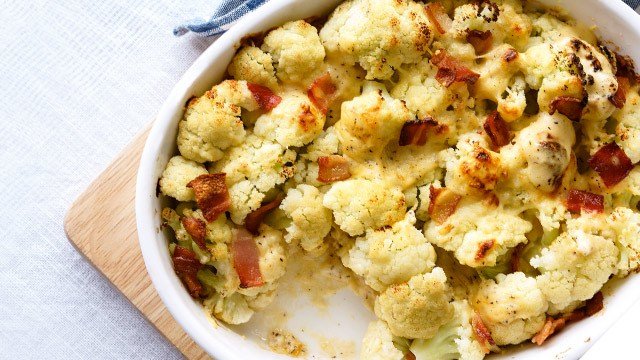 Cauliflower and Bacon Gratin Recipe
Posted in:
Recipe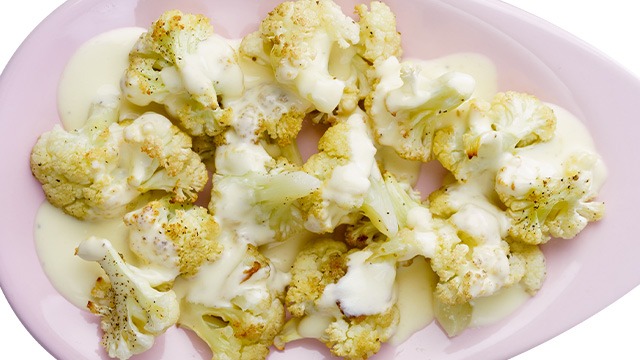 Cauliflower with Cheese Sauce Recipe
Posted in:
Recipe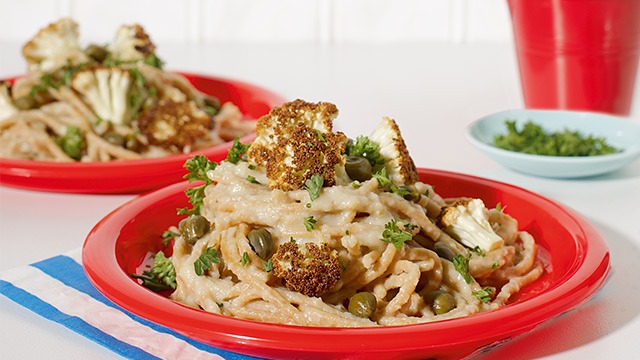 Roasted Cauliflower Pasta Recipe
Posted in:
Recipe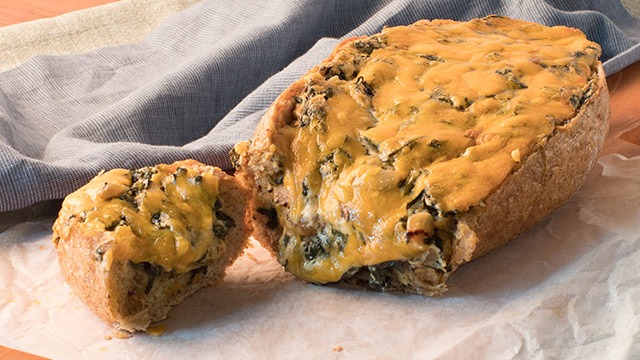 6 Finely chop and stuff it into bread like this Kesong Puti and
 

Kangkong Bread Bowl dish. 

A sneaky trick to make many vegetable haters eat their veggies is to finely chop it up and then hide it in something more flavorful. This is a genius method many employ and this carved-out loaf of bread is stuffed with a bunch of finely chopped kangkong leaves and made cheesy and creamy with kesong puti. It's a fantastic and filling slice of bread that's packed with the local spinach and cheese.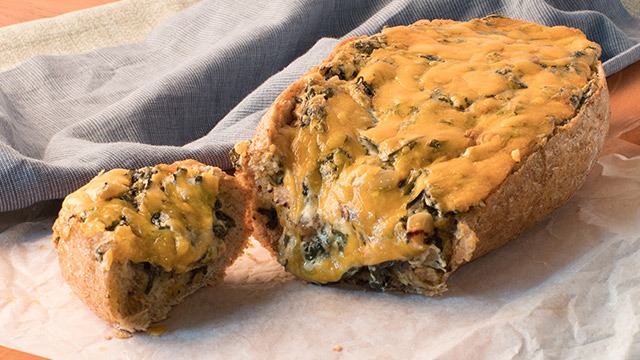 Kesong Puti and Kangkong Bread Bowl Recipe
Posted in:
Recipe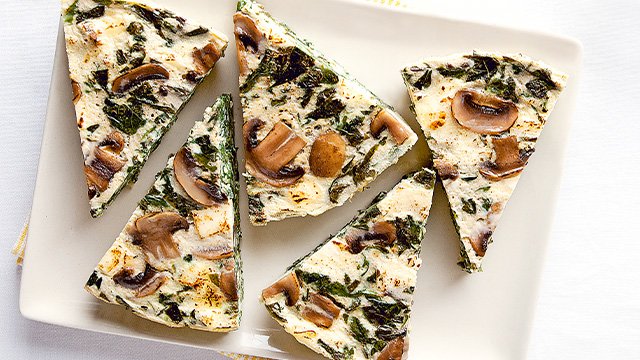 7 Add eggs and make a big omelet like this Spinach Bacon Frittata. 
Eggs are a fantastic ingredient to add to a dish. For vegetables, the addition of eggs makes it instantly hearty, more satisfying, and more filling. Chop up vegetables and then add some smoked bacon to the mix to make this spinach bacon frittata a hearty breakfast meal you'll want to have more often.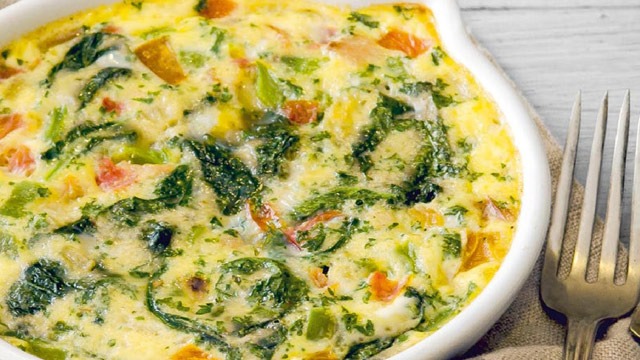 Spinach Bacon Frittata Recipe
Posted in:
Recipe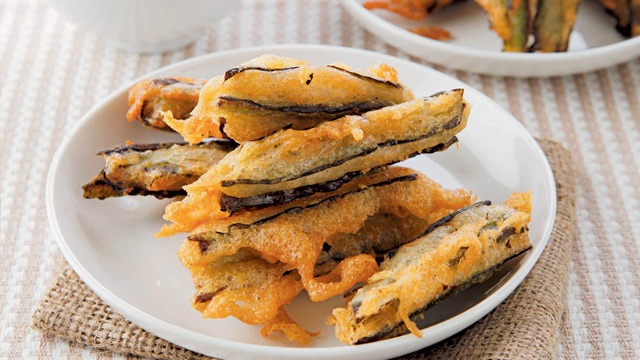 8 Make a crispy batter and fry it until crispy like these Vegetable Tempura recipes. 
If you like the crunch and crispness of tempura, you can actually use vegetables to make it. Many are more familiar with the shrimp tempura but attention needs to be devoted to the vegetables such as this sigarilyas tempura that are just as spectacular.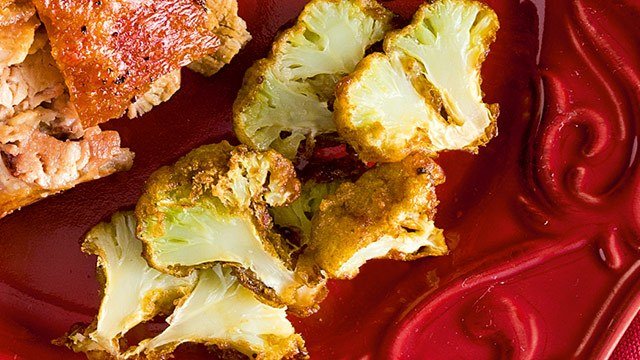 Cauliflower Tempura Recipe
Posted in:
Recipe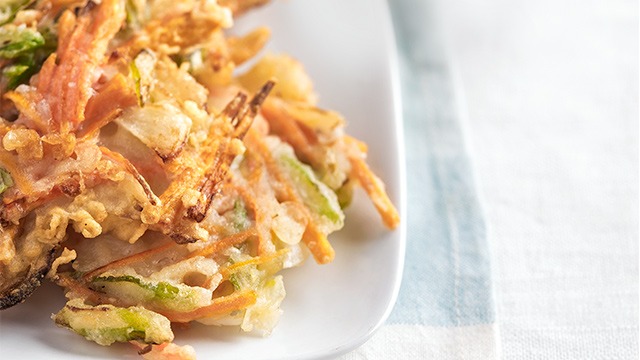 Vegetable Tempura Recipe
Posted in:
Recipe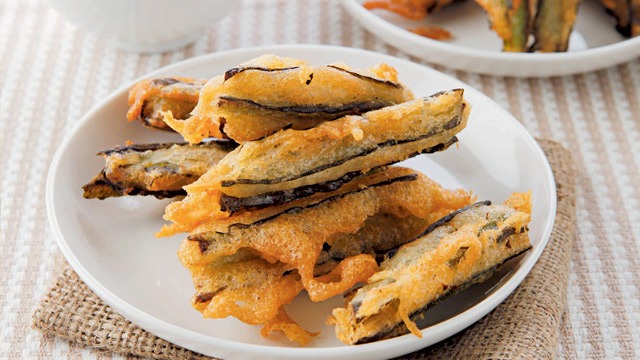 Sigarilyas Tempura Recipe
Posted in:
Recipe
ALSO READ: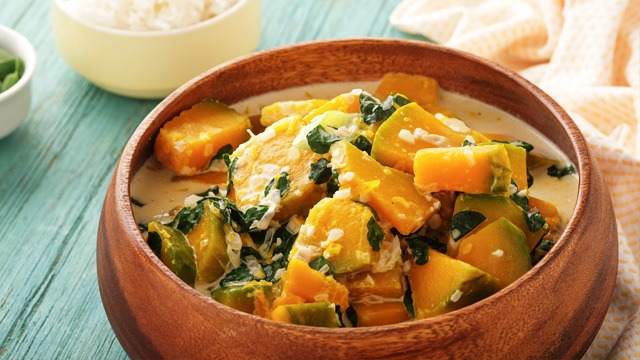 All The Gata + Kalabasa Recipes You Need
Posted in:
Cooking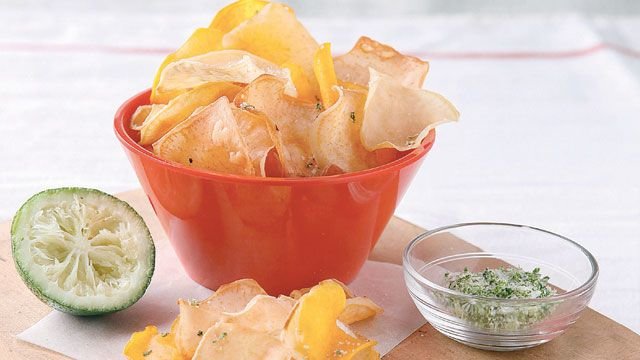 These Recipes Make Potatoes Irresistible!
Posted in:
Cooking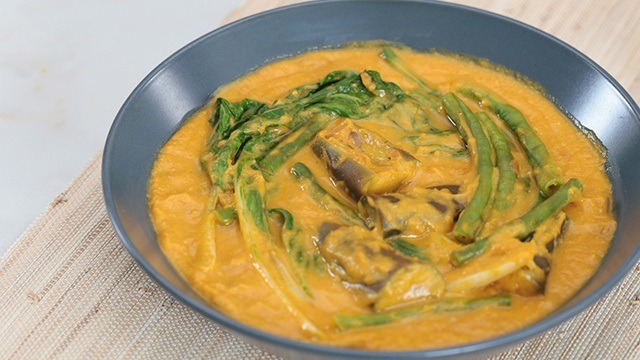 WATCH: How To Make Vegetable Kare-Kare
Posted in:
Cooking