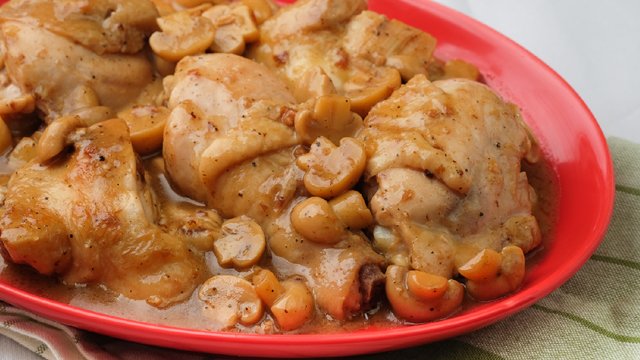 Drop by the meat section of your supermarket, and you'll see a sight you wouldn't have seen a decade ago: chicken pieces being sold by the kilo. Back then, only whole chickens were usually butchered as requested.
That's why shopping for ingredients is so much easier now. The range of ingredients – from exotic spices to cuts of meat – that are available now makes it easier to whip up dishes that call for specific cuts of meat.
If you're a big chicken fan but have a preference for only dark meat, you can have a dish that has all chicken thighs because of this development in the market. What you can now do with kilos of your favorite cuts of meat is limitless. 
Dark meat on the chicken are those parts that have seen more exercise than other parts. That's why the thighs, as well as wings and legs, are considered dark meat compared to the breast parts. More than that, thighs are a fantastic cut from the chicken because it's more flavorful than the breast. This is because of two things: it contains a bone and it's a dark cut of meat, both of which will make any dish made from this chicken cut tastier just by using it.  
If you like dark meat, here are delicious recipes you will want to make with it: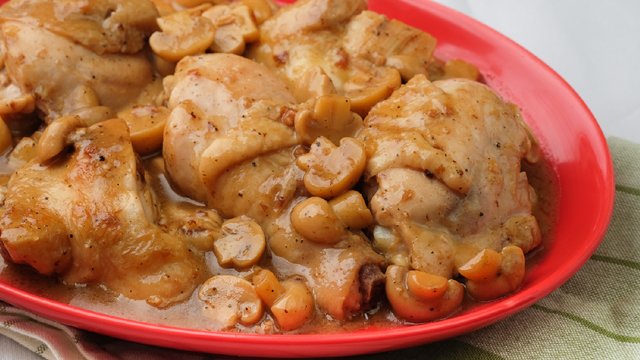 1 Chicken In Creamy Mushroom Sauce Recipe 
Chicken thighs simmered in a creamy mushroom sauce. Enough said.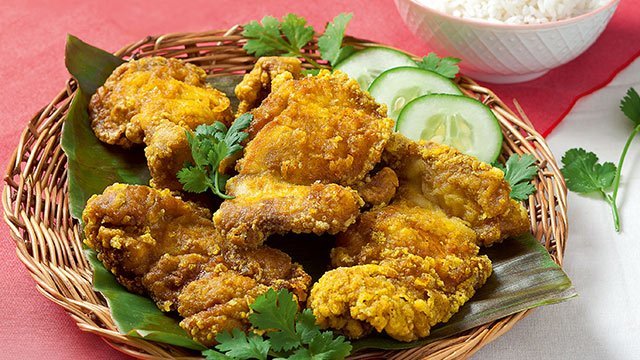 2 Fried Turmeric Chicken Recipe   
This Southeast Asian-style fried chicken is tossed in a gorgeous yellow breading that coats chicken that's been marinated in coconut milk.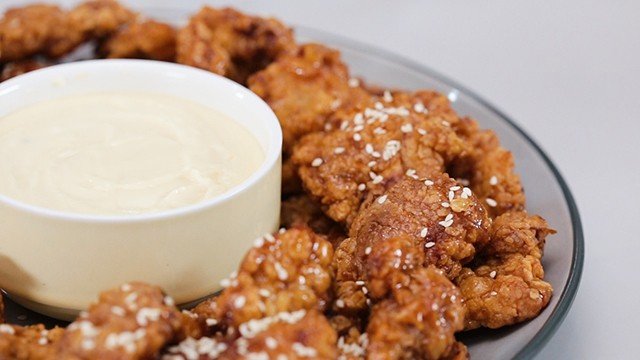 3 Fried Chicken with Cheese Dip Recipe 
Chicken thighs are also fantastic when cut up and deep fried. The extra fat in chicken thighs ensure that it remains juicy.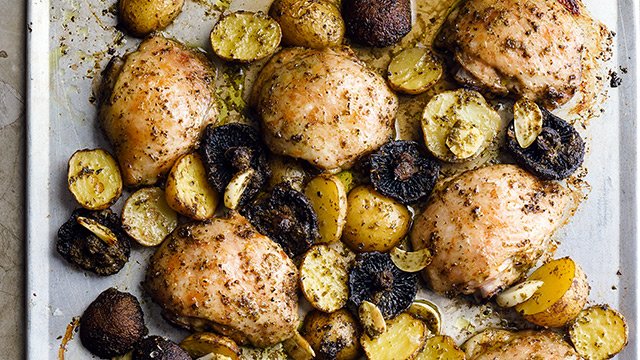 4 Baked Chicken and Potatoes Recipe 
It's easy to cook chicken when you don't have to look after it as it does. This recipe is one of the easiest!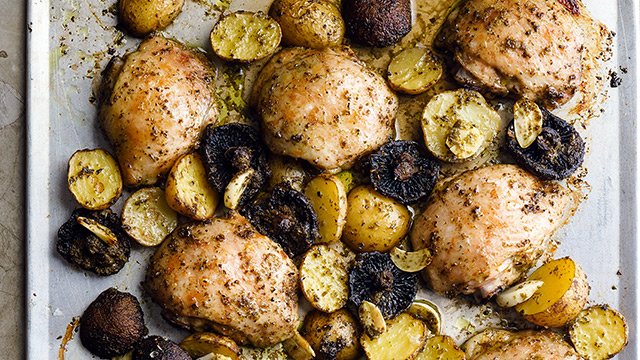 Baked Chicken and Potatoes Recipe
Posted in:
Recipe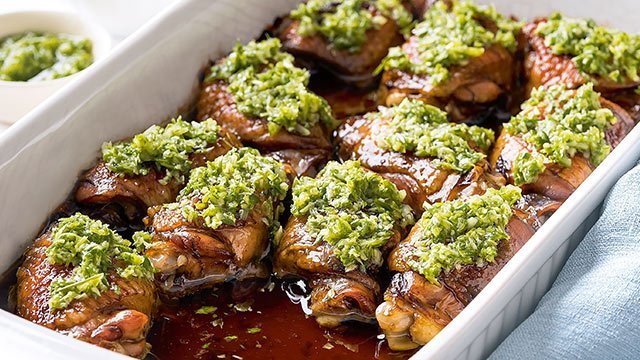 5 Baked Chicken with Ginger-Scallion Sauce Recipe 
Another easy chicken thigh recipe that proves that no matter how long you cook it, it will result in a flavorful and delicious dish. 
ADVERTISEMENT - CONTINUE READING BELOW
Recommended Videos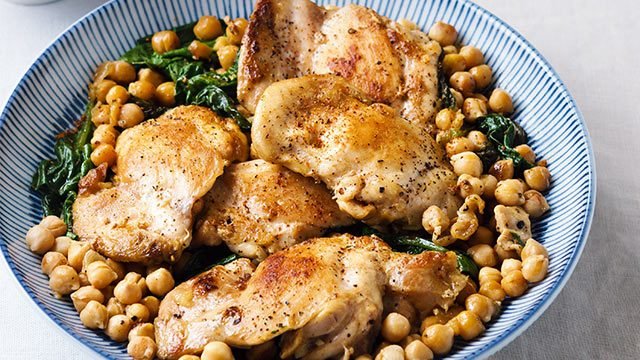 6 Skillet Chicken Recipe
Baking chicken is easy but if you don't have an oven, cooking chicken on the stove can result in a chicken recipe that is just as tasty and packed with flavor, too. It can be made heartier, too, with pantry staples that don't require more effort than opening a can.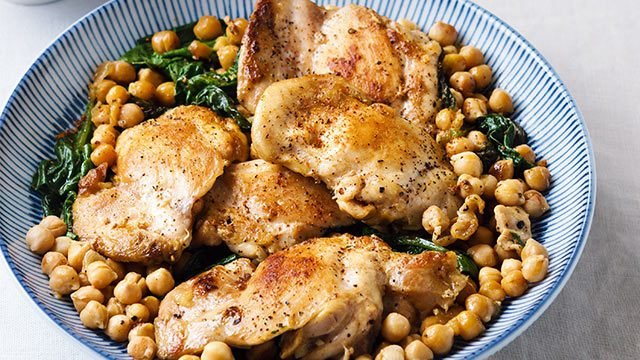 Skillet Chicken Recipe
Posted in:
Recipe
ALSO READ: