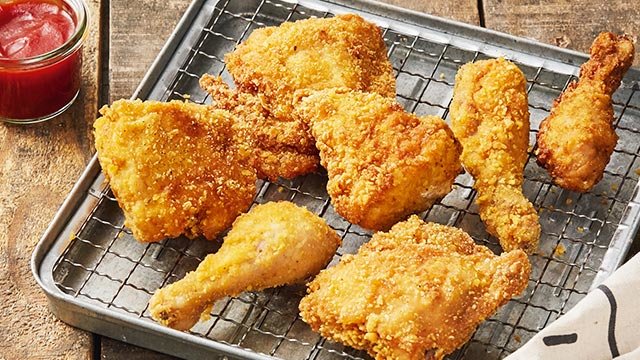 We all know that deep-fried dishes can be good— fried chicken, beer-battered fish fillets, chicken nuggets. But all these dishes take up a lot of oil: atleast a liter is needed just to fill a medium heavy-bottomed pot.
So what do you do with the used oil after all that deep-frying? There are only two things you can really do with used oil: reuse it or throw it out. Here's what you need to know after cooking a batch of your delicious fried chicken recipe:
1 Reuse it.
If this is the first time to use the oil, it's probably still good to reuse again. Take a good look at the oil: Is it cloudy? Did you fry using just flour and not a batter? Did the oil smoke while it was heating up? Did it begin to foam up while you were frying? If you answered "No" to all of these, it should be good to reuse.
To reuse, you'll have to cool the oil completely. Just set it aside and let it cool on its own. Once cool, place a strainer or sieve over a container with a lid and pour in the cooled oil. This will remove any leftover food particles from the oil which can turn the oil rancid quicker. Discard the food particles and close the lid of your container and keep in a cool, dark place like your refrigerator until needed again.
2 Toss it.
If, after deep-frying, the oil looks cloudy, has darkened (basically, the oil has burned or been heated past its smoking point.), and smells greasy (maanta), it is time to throw out the used, degraded oil and use a fresh batch for when you next deep-fry.
But don't just dump oil in the drain! Oil can clog your drain. To dispose of used oil properly, you can do either of these:
a) Pour the used oil into a thick plastic bag or the container it came in, and throw away in the trash. 
b) Dissolve dishwashing liquid into the oil so that it becomes a cloudy mixture. Add water until the mixture becomes soapy. (Dishwashing soap will help dissolve the oil into the water, which you can now safely pour down the drain.)
Now that you know what to do with your used oil, you can go ahead and deep-fry chicken, wings, empanadas, calamari, and fish to your hearts content without having to worry about what you should do with all that oil or worse, clogging your kitchen sink.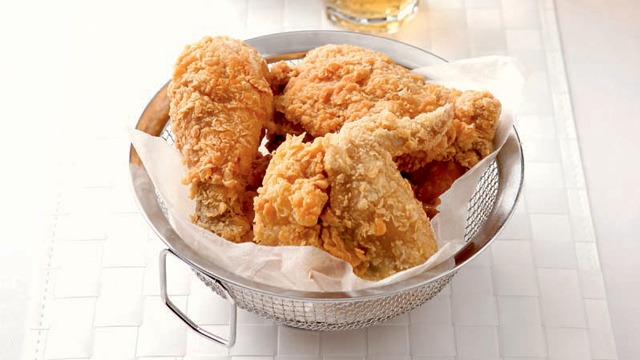 Southern-Style Fried Chicken
Posted in:
Recipe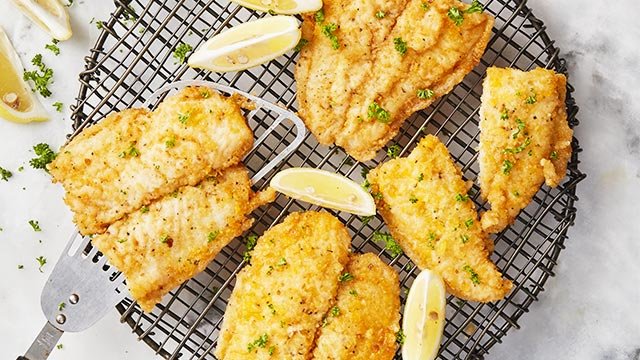 Cornflake-Crusted Fish Recipe
Posted in:
Recipe
ADVERTISEMENT - CONTINUE READING BELOW
Recommended Videos