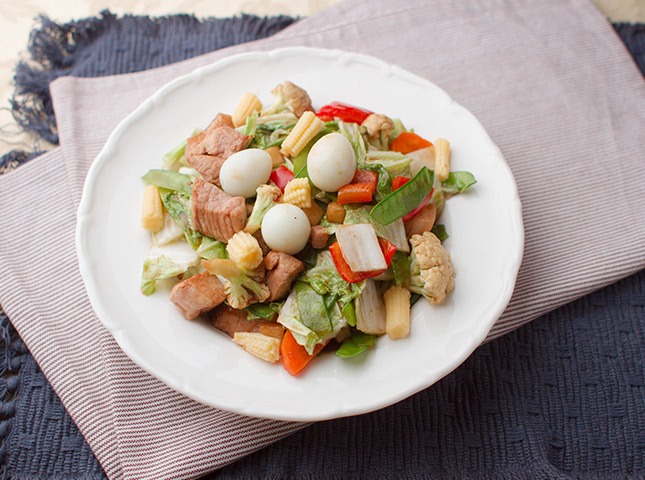 Recipes are like a To-Do List. There is a list of food items that you need to gather together, and it's followed by a numbered list of detailed instructions on what to do with it to create the final product. There's very little there that should make anyone be wary or be intimidated about, right? 
However, just like how everyone has their own way of doing things, recipes can also differ in the same sense. 
Take for example the chop suey recipe. 
What makes chop suey such a favorite vegetable recipe? We have an idea that it's really the simplicity of the dish that makes it not only popular but also easy to make, no matter what your skill level is. 
What vegetables are in chop suey? 
The key idea here is that chop suey doesn't have to have any particular set of vegetables. There are so many vegetables in the market you can use! From the most obvious vegetables that you should add to this easy vegetable stir fry to the more unique and surprising produce choices, you can make your chop suey recipe better, more flavorful with a few imaginative choices. 
But first, you should know the vegetables that are in a classic chop suey recipe. These vegetables include cabbage, carrots, chicharo or snow peas, cauliflower (sometimes), and red and green bell peppers. While these are the usual ones you may find in a typical recipe these aren't the only ones.
Here are the vegetables you can and should be using to make your chop suey meal a better one: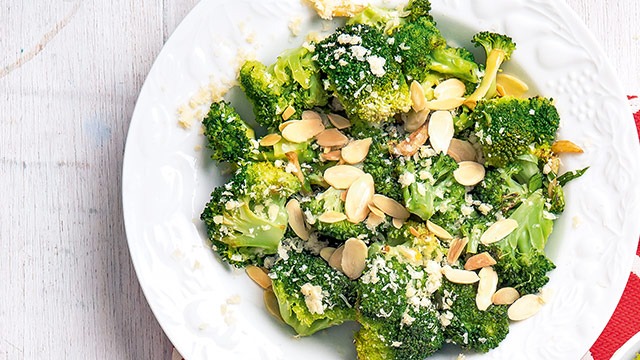 1 Broccoli 
You are probably more familiar with the addition of cauliflower to the mix of your typical chop suey but we think there is room for broccoli in there, too. After all, both have florets and while one is a creamy off-white hue, the broccoli wins the color game with its vibrant green. Add this to your chop suey for that boost in color so you can visually eat, too.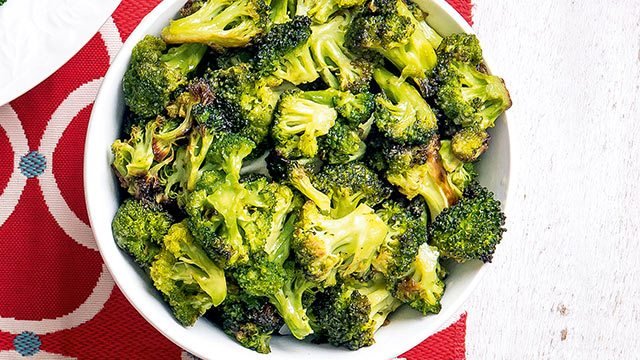 Broccoli Popcorn Recipe
Posted in:
Recipe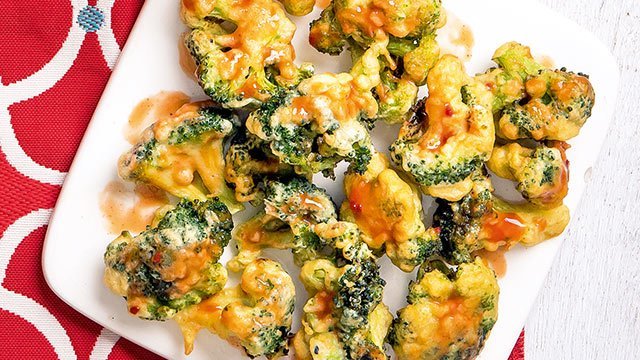 Broccoli in Buffalo Sauce Recipe
Posted in:
Recipe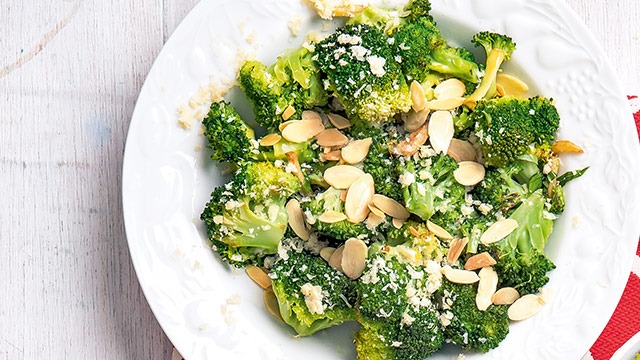 Stir-Fried Broccoli Recipe
Posted in:
Recipe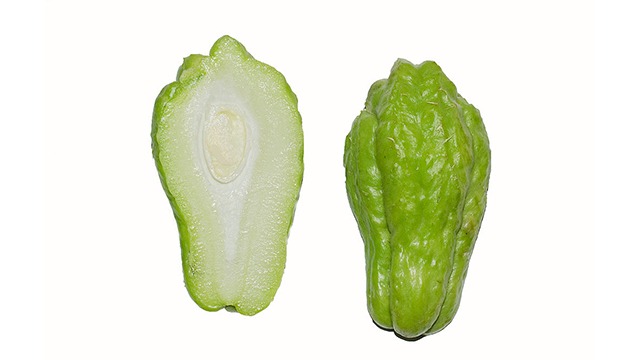 2 Sayote (Chayote) 
Did you know that the seed of the sayote, or the chayote, is edible? While many are of the thinking that the seed needs to be removed, you don't have to! The edible seed is tasty and soft once the sayote is cooked through and tender. Just slice these up, add to your chop suey mix, and it will cook just right along with the carrots and cauliflower. It adds more bulk to your dish without giving it too much flavor. 
ADVERTISEMENT - CONTINUE READING BELOW
Recommended Videos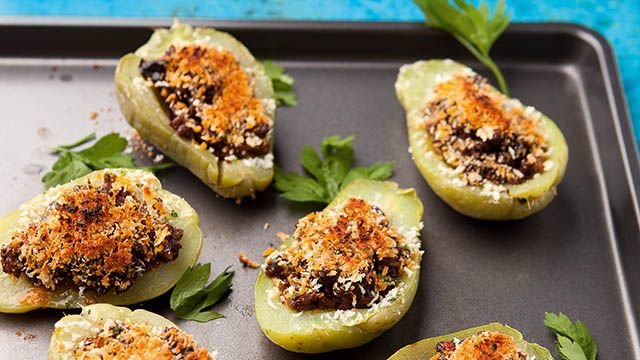 Chayotes Rellenos (Stuffed Sayote) Recipe
Posted in:
Recipe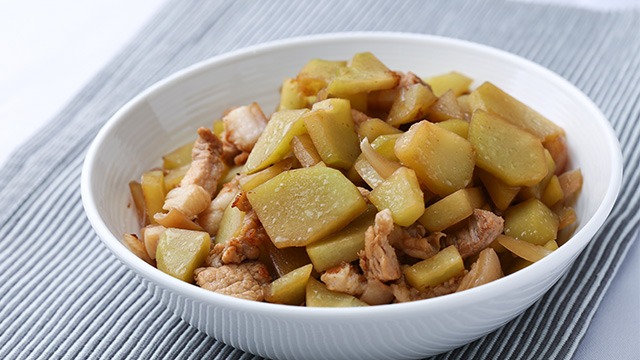 Ginisang Sayote Recipe (Sauteed Chayote)
Posted in:
Recipe
Cream of Sayote Soup Recipe
Posted in:
Recipe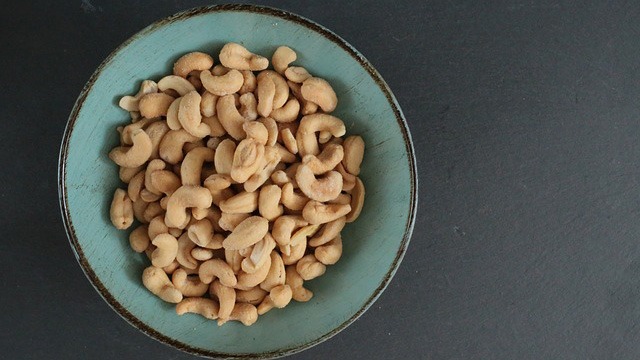 3 Kasuy (Cashews)
While not a vegetable, kasuy or cashews do come from plants and as a nut, it's a fantastic ingredient as well as a delicious snack. It's this quality of being versatile food that makes it a great idea to add to your favorite chop suey recipe. It not only adds a creamy, nutty flavor, but it also gives it a great textural complexity with its subtle crunch.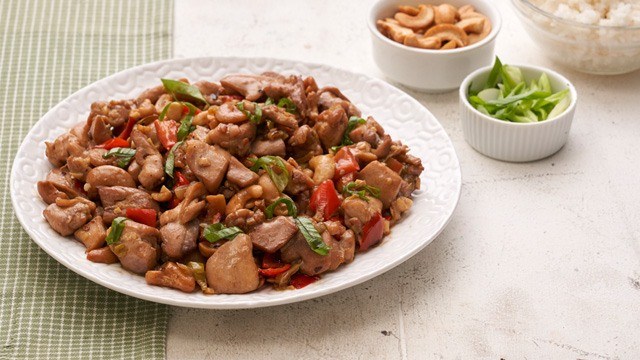 Chicken and Cashew Stir Fry Recipe
Posted in:
Recipe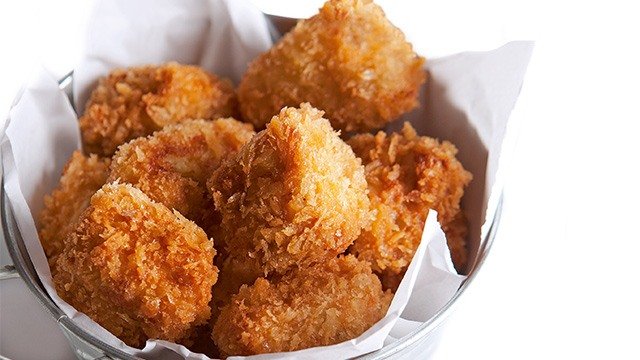 Cashew-Coated Chicken Nuggets Recipe
Posted in:
Recipe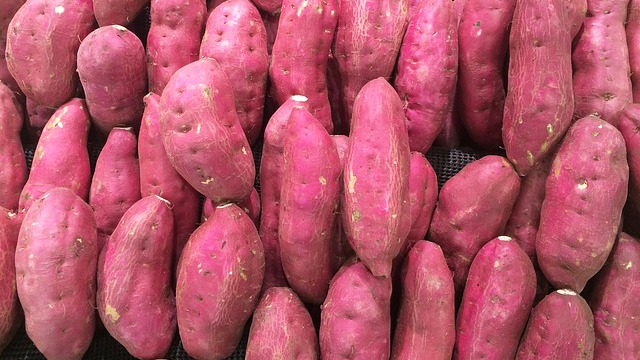 4 Camote (Sweet Potato)
If you love a little sweetness in your chop suey that will complement the sweet-savory of the oyster sauce, you might want to add some camote or sweet potato chunks. Camote is a great ingredient to add to chop suey to not only add heft to the dish, but also a subtle sweetness that bursts in your mouth when you take a bite of it. Peel and chop into sticks for faster cooking or slice into larger chunks as desired.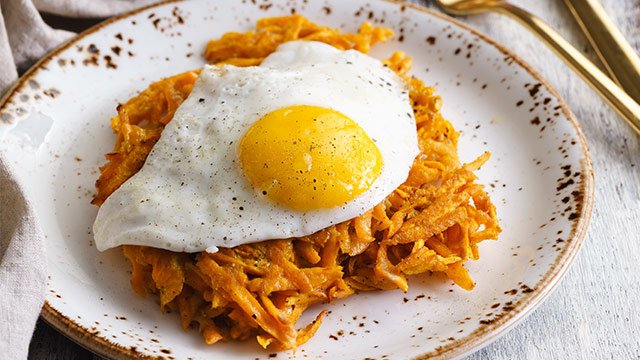 Kamote Hash Browns with Egg Recipe
Posted in:
Recipe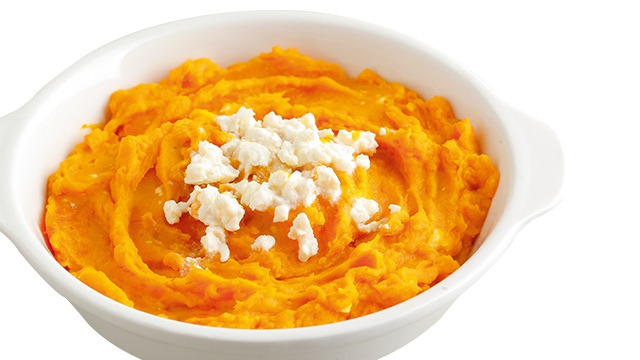 Mashed Kamote with Kesong Puti Recipe
Posted in:
Recipe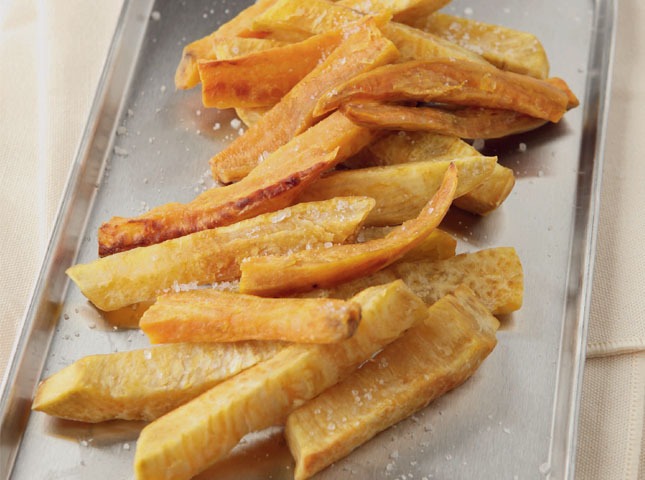 Oven-Baked Camote Fries Recipe
Posted in:
Recipe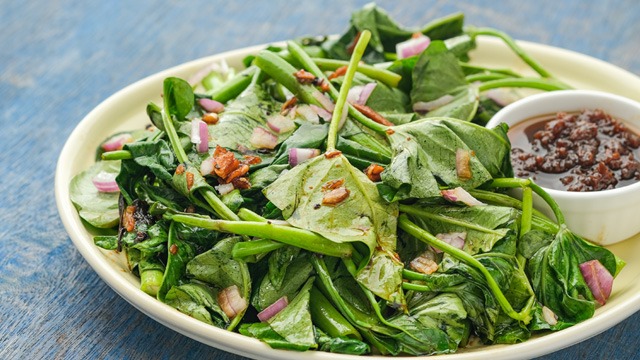 5 Kangkong (Water Spinach) 
You're probably cooking and eating kangkong already so why not add in these neutral-tasting leaves to the chop suey, too? Just remember that for this tender, leafy green vegetable, you may want to separate the tender stems from the actual leaves. This is because if you add in both leaves and stems at the same time, the leaves will wilt and maybe disintegrate before the tender stems are cooked just right. 
As with a ginisang kangkong recipe or any stir-fried dish, take the time to add in the ingredients in order of cooking time so you always end up with a dish that's perfectly cooked, from the hardiest vegetable to the most delicate leaves such as the kangkong. 
Ginisang Kangkong Recipe
Posted in:
Recipe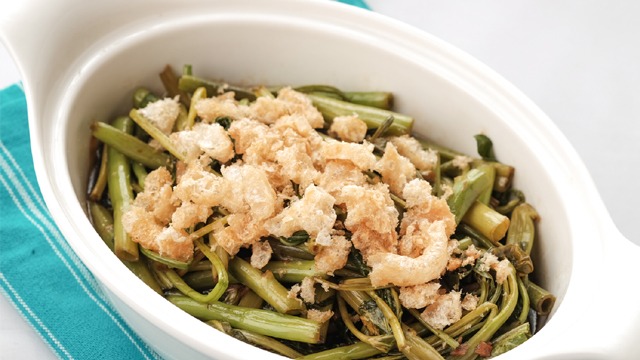 Adobong Kangkong with Chicharon Recipe
Posted in:
Recipe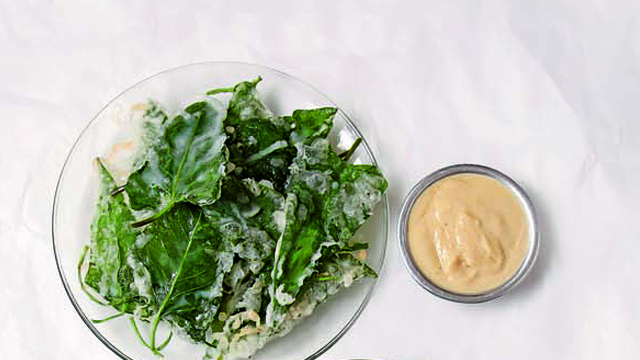 Crispy Kangkong
Posted in:
Recipe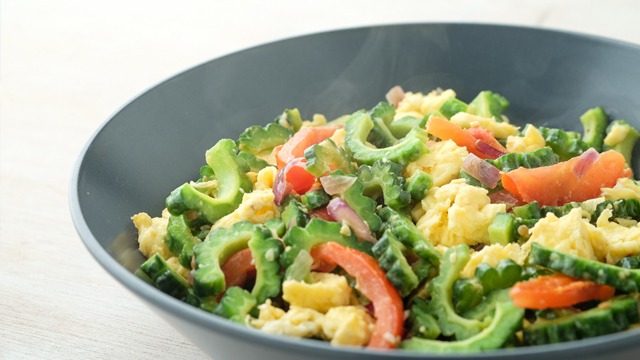 6 Ampalaya (Bitter Gourd) 
We know the aversion many people have for the ampalaya or bitter gourd. However, there is a great reason to add this to dishes and take the time prepare ampalaya properly so the bitterness is tempered. The bitterness is a great contrasting taste to the overall savoriness of the chop suey.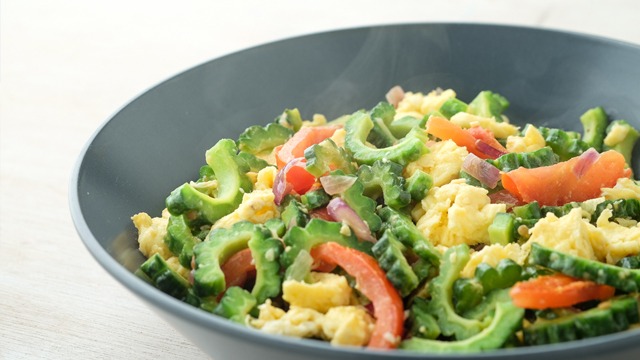 Ginisang Ampalaya With Egg Recipe
Posted in:
Recipe
7 Bok Choy
Cabbage is a typical vegetable in a traditional chop suey but we think the vegetable dish could always use more color and sometimes, a substitute especially when cabbage becomes more expensive than usual. Bok choy is a great substitute or even an addition to the chop suey recipe. If you love the texture of tender but still crunchy bok choy, add it in near the end of the cooking process. For a more uniform dish, you may want to chop up the bok choy into bite-sized pieces. 
No bok choy? Try pechay. Can't tell the difference? Pechay have green stems while bok choy have white stems.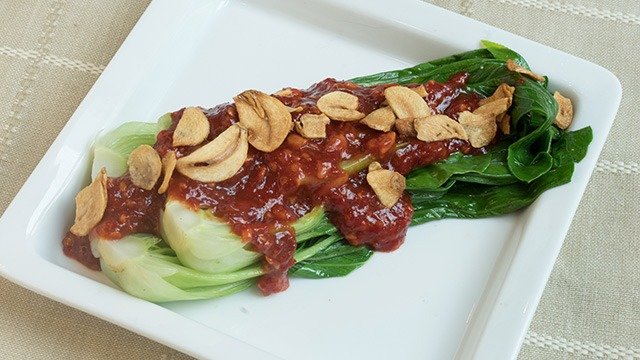 Blanched Chili-Garlic Bok Choy Recipe
Posted in:
Recipe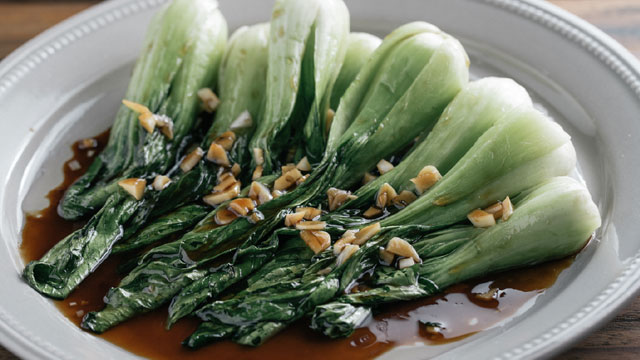 Bok Choy in Oyster Sauce Recipe
Posted in:
Recipe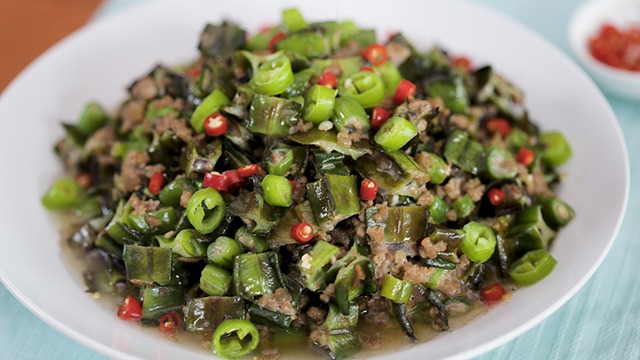 8 Sigarilyas (Winged Beans)
String beans or green beans make great additions to the chop suey, too. However, we want to tell you about the sigarilyas, the string bean with feathery wings. It's a vine-grown bean that is prolific in tropical areas so we have these in abundance. It has a stronger, green bean-flavor that will go well with the chop suey mix you already have.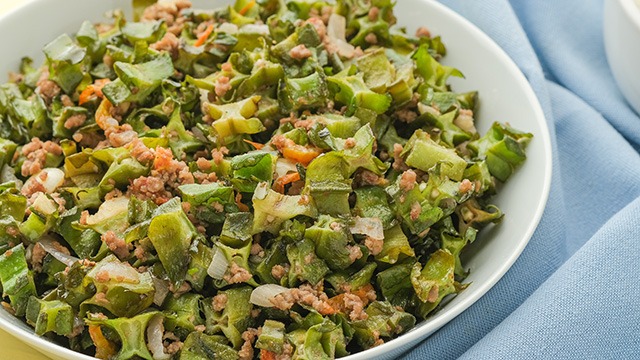 Ginisang Sigarilyas Recipe
Posted in:
Recipe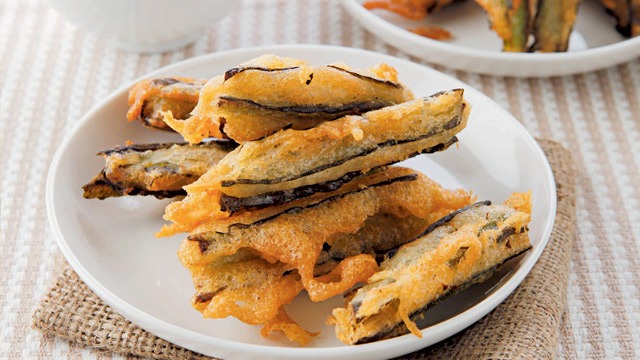 Sigarilyas Tempura Recipe
Posted in:
Recipe
Chop suey is a great side dish that can be amped up in both flavor and texture with some additions. You can even swap out the typical pork slices! Use chicken instead, swap it out for shrimps and seafood, or go with fried tofu for a vegetarian-friendly option. 
This quick vegetable stir-fried recipe is really open to being tweaked with whatever vegetables you may have on hand to make it heartier, better than your typical version. Try it, and see what else you can do so it has all the vegetables you love in the mix, too.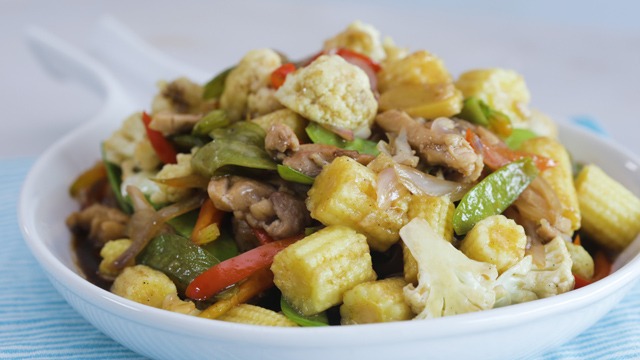 WATCH: How To Make Chicken Chopsuey
Posted in:
Cooking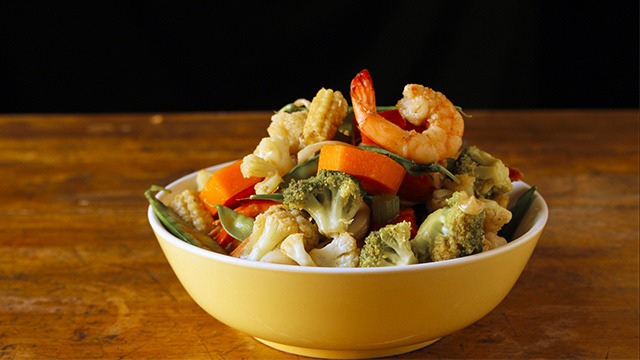 WATCH: How to Make Seafood Chopsuey
Posted in:
Cooking