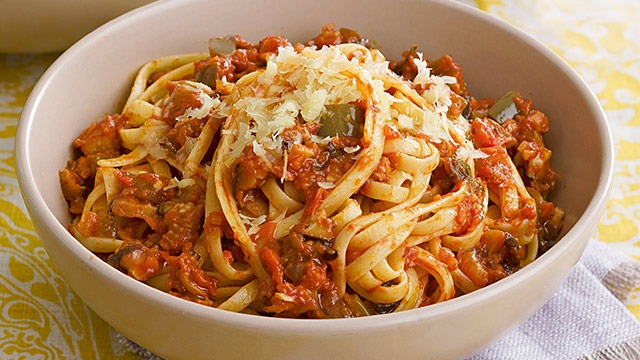 Yes, you can eat better without feeling like you're a on diet all the time! According to the Mediterranean diet which has been cited as one of the best diets to be on, you can eat better, good-for-you meals without sacrificing meat. The key is eating meals that are low in fat such as lean meat, but high in other aspects such as fiber and healthy fats such as those found in beans, vegetables, and salmon and tuna.
The other key is knowing that if you're hungry, eat but eat mindfully. Cheating isn't the answer to cravings but instead indulge it with a better option. Here are gulay recipes that won't make you feel hungry: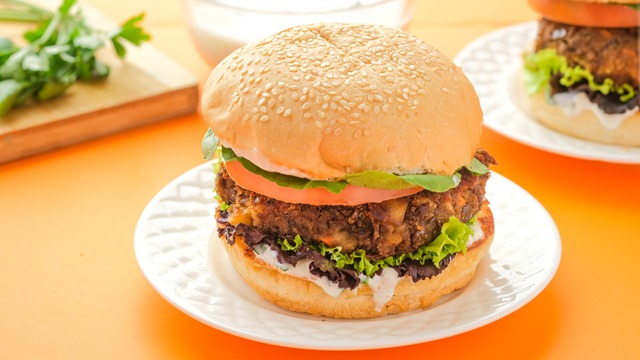 1 Lentil Burger Recipe 
This might not be a Pinoy recipe, but the burger is a meal that has wiggled its way into our food culture. Lentils are legumes, the same kind of seed family that also include green peas, peanuts, and monggo beans. These are delicious especially when cooked and seasoned right. Its creamy texture is what will help these lentils stick together as well as give these burger patties structure. It's also what will keep you full when you finish off a burger.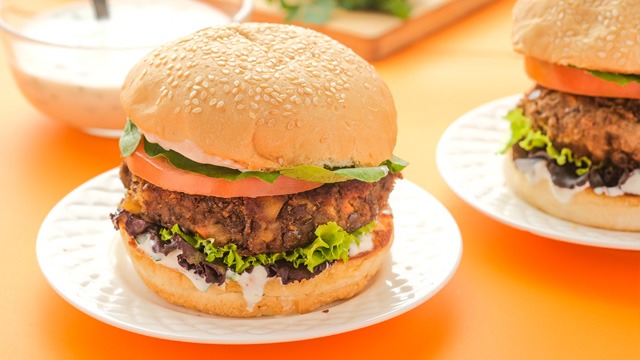 Vegetarian Lentil Burger Recipe
Posted in:
Recipe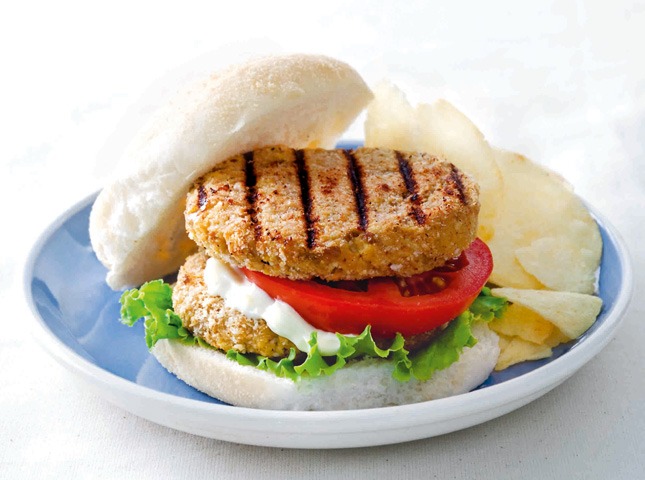 Tofu Burger Recipe
Posted in:
Recipe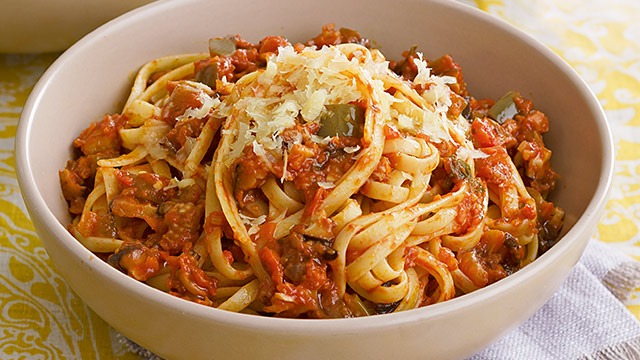 2 Vegetarian Bolognese Recipe
If you think you will miss spaghetti, think again. This fantastic version of the bolognese will have you rethinking how delicious spaghetti can be even when it's just all vegetables in the sauce.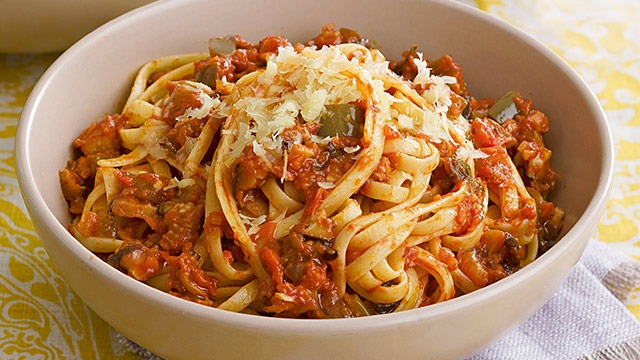 Vegetarian Bolognese Recipe
Posted in:
Recipe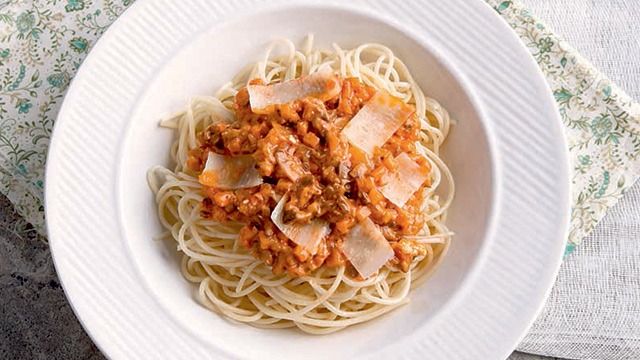 Vegetable Bolognese Recipe
Posted in:
Recipe
3 Vegetarian Pancit Canton Recipe 
This pancit canton recipe is delicious and it's all thanks to the mushrooms in the recipe. The mushrooms give the dish an overall delicious taste, plus all the vegetables with the noodles won't make you think it's short on anything in terms of flavor or toppings.  
ADVERTISEMENT - CONTINUE READING BELOW
Recommended Videos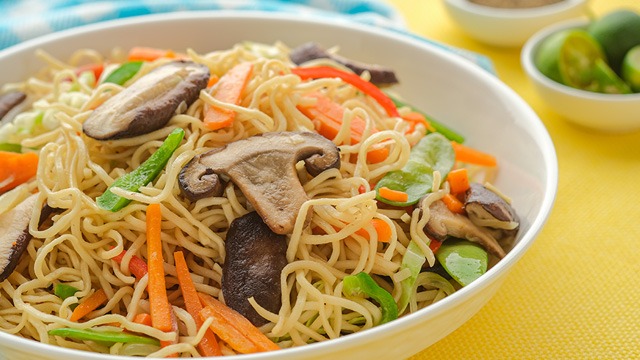 Vegetarian Pancit Canton Recipe
Posted in:
Recipe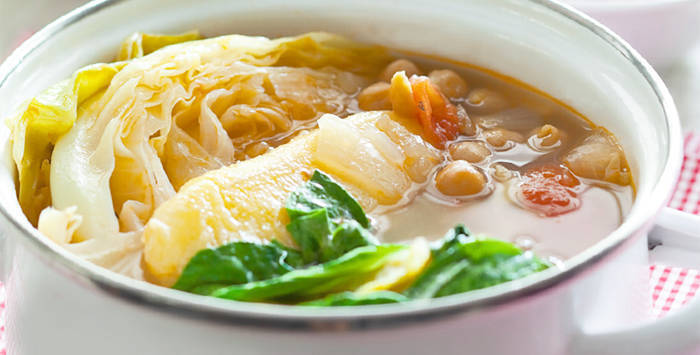 4 Vegetarian Pochero Recipe
A delicious soup is always a welcome meal when it's rainy. However, a chunky soup is even better, especially if you love pochero. This delicious recipe is loaded with everything that you want in the dish except the meat. Since it's a vegetarian version, you can always substitute fried tokwa for the pork, beef, and chicken pieces instead of omitting the ingredient completely.   

Vegetarian Puchero Recipe
Posted in:
Recipe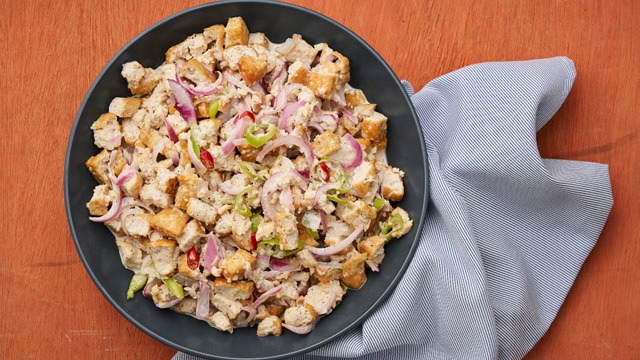 5 Tofu Dinakdakan Recipe 
Tofu has been the main meat substitute for years! Just like lentils, the soybean is a legume and that's exactly what tokwa is made from. If you are trying to eat better, swap out the pork for cut up pieces of fried tofu squares in this easy tokwa recipe. You get the flavors you want so you won't miss the pork parts that are missing.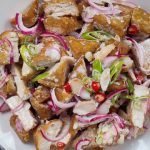 Tofu Dinakdakan Recipe
Posted in:
Recipe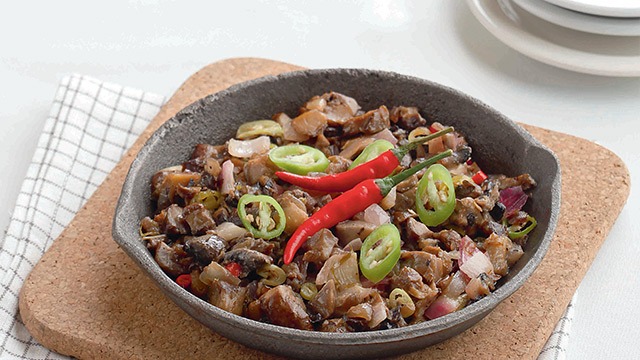 6 Mushroom Sisig Recipe 
Sisig is definitely a pork-heavy dish. It's made up of the pork maskara that includes the pork jowl. Since it's been made boneless, it's easy to chop up and make into a sizzling dish. This version removes the need to hunt down a boneless maskara and uses instead mushrooms as the substitute. It's easier, faster, and delivers on the taste you look for in sisig.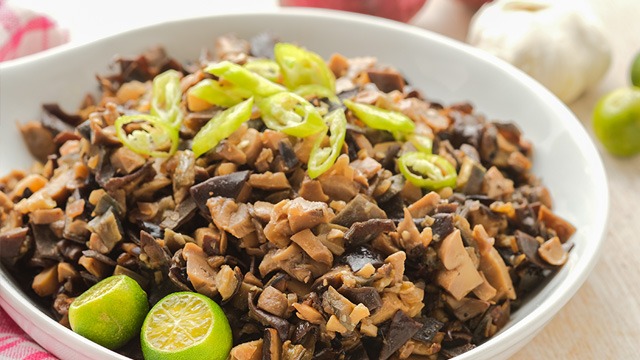 Eggplant and Mushroom Sisig Recipe
Posted in:
Recipe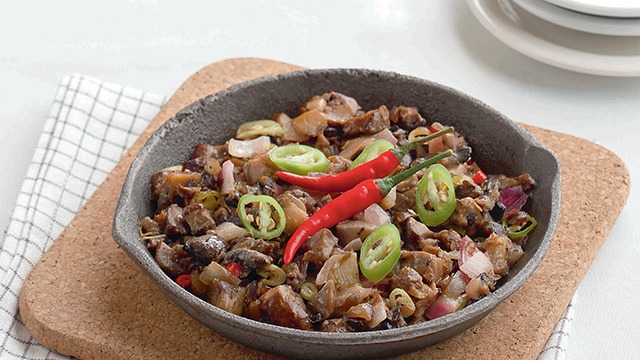 Sizzling Mushroom Sisig
Posted in:
Recipe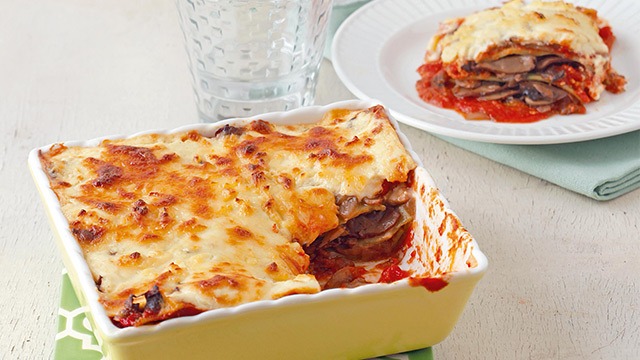 7 Meatless Lasagna Recipe  
Lasagna isn't your typical Pinoy meal but it's got a hold on our food-loving hearts. For those who are interested in seeing how this can be made more veggie-friendly, it's all about choosing the right vegetables. Eggplants or talong can be a great ingredient in this meatless version but mushrooms add more texture to the dish that eggplants can't.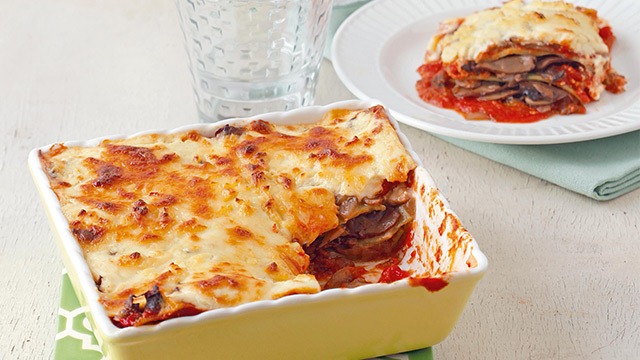 Meatless Lasagna
Posted in:
Recipe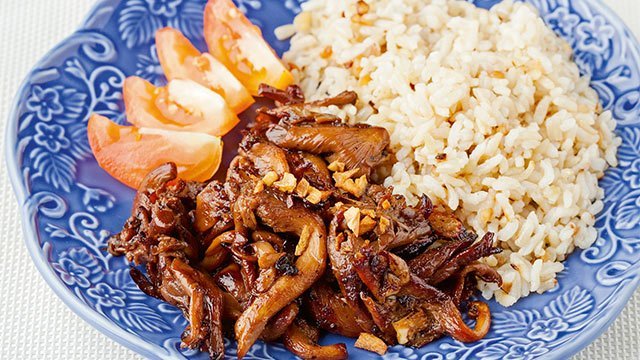 8 Mushroom Tapa Recipe 
You don't have to settle for a boring breakfast if you're going meatless. The whole point of eating better is to eat better, not eat less flavorful. So, instead of making flavorless meals, you can just swap out the main ingredient with another ingredient that's just as meaty for your breakfast tapsilog. In this recipe, it's mushrooms that are made into tapa. You can easily do the same using fried tofu.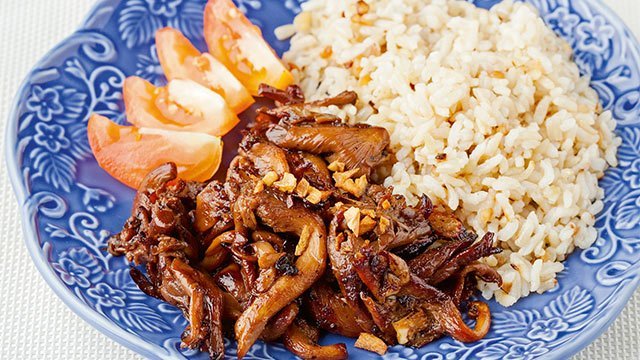 Mushroom Tapa Recipe
Posted in:
Recipe
There are easy ways of getting your gulay in your meals without caving in to your cravings. 
***
Thinking about what to cook next? Join our Facebook group, Yummy Pinoy Cooking Club, to get more recipe ideas, share your own dishes, and find out what the rest of the community are making and eating!
Got your own version of the classic dishes? Pa-share naman! Get your recipe published on Yummy.ph by submitting your recipe here.