This easy-to-make corn soup is healthy and comforting. Malunggay leaves make it a healthier option.
5 cups water
3 pieces white corn, grated
pepper
1 medium red onion, sliced
2 bunches malunggay leaves (moringa)
salt, to taste
1 In a medium-sized pan, heat water until it simmers.
2 Add the grated corn and season with pepper. Let it simmer again for 10 minutes or until the corn is cooked.
3 Add the malunggay leaves and seaon with salt. Turn off the heat immediately.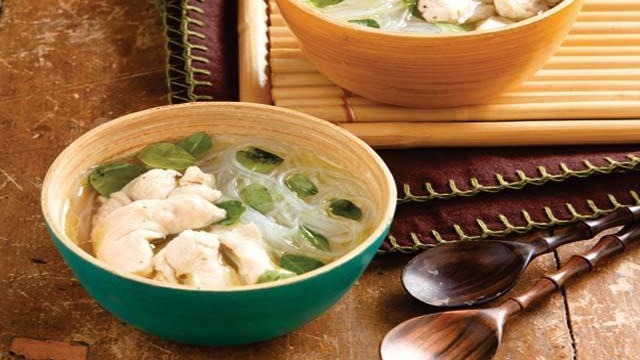 Chicken Sotanghon Soup with Malunggay
Posted in:
Recipe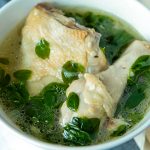 Tinola with Malunggay Recipe
Posted in:
Recipe