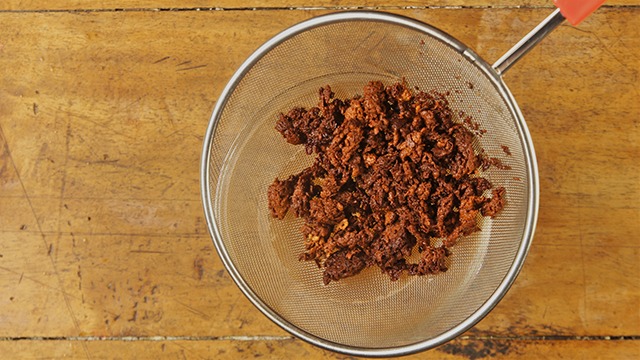 Latik refers to the topping usually added onto different kinds of Filipino native delicacies like sapin-sapin, biko, and maja blanca. In Luzon, latik is made by carefully simmering and reducing coconut milk to delicious golden brown coconut curds.
1 cup coconut cream (kakang gata)
1 In a pan over medium heat, add coconut cream and bring to a boil. Cook, stirring occasionally, until liquid starts to thicken.
2 Lower heat and continue to cook. As oil starts to separate and solids begin to form, regularly stir and scrape sides and bottom of pan to prevent from burning. Continue to cook and stir until curds turn golden brown. Drain latik from the oil and store in a container until ready to use.