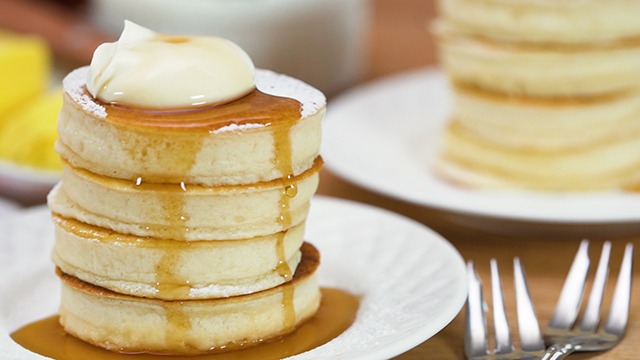 Super fluffy and bouncy, these trendy pancakes are not just really soft and delicious. These souffle pancakes are so good, a bite into one of these airy pancakes will spoil you for any other kind of pancake you'll ever eat. 
The secret behind this kind of pancake is really the egg whites. This becomes a big challenge for people who want to make this because not everyone has a stand mixer or even a handheld electric mixer. While a whisk and nice big bowl is really all you need to whisk egg whites to stiff peaks as needed in the recipe, the time and effort needed to whisk those egg whites into shape is long and hard.
You can reduce the stress by adding 1/4 teaspoon calamansi juice per large egg white you need to whip. Calamansi juice makes a great substitute for cream of tartar or even lemon juice in this instance. It's an acid, and that's all you need to stabilize your egg whites and get it to that cloud-like texture easier, faster.  
If you're ever ready to tackle the hard but super satisfying task of making these soufflé-like pancakes, try this easy and super tasty recipe for your first attempt: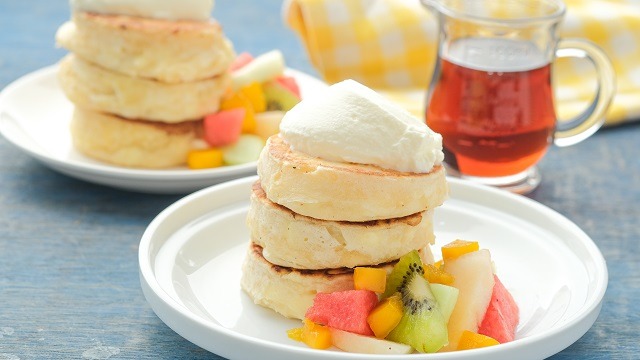 Japanese Cream Cheese Pancakes Recipe
Posted in:
Recipe
ALSO READ: 
ADVERTISEMENT - CONTINUE READING BELOW
Recommended Videos