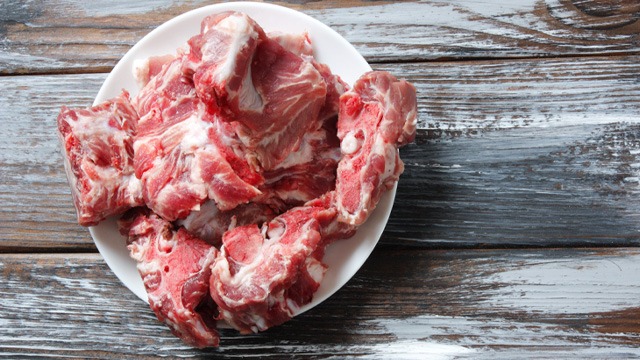 What Is Buto-Buto?
"Buto-buto" literally means "bones". You might think this pork cut is known as the ribs, but it more likely means the bones from the neck down that include the spine joints. The meat is hard to remove from these cuts because they are very boney. Hence, these are commonly sold chopped up and sold as "buto-buto".
The ribs can also be buto-buto since these are also boney parts. However, these have a more familiar name; the spareribs and ribs parts are known as tadyang.
Another cut that might be unfamiliar is the shoulder blade. The meat around this part is easy to remove but the bone itself can be cut up with meaty parts still attached, making it excellent as buto-buto cuts as well.
Even the bulalo or shank, known on the pork as the pata, might be considered as buto-buto but pata is the more familiar pork cut name.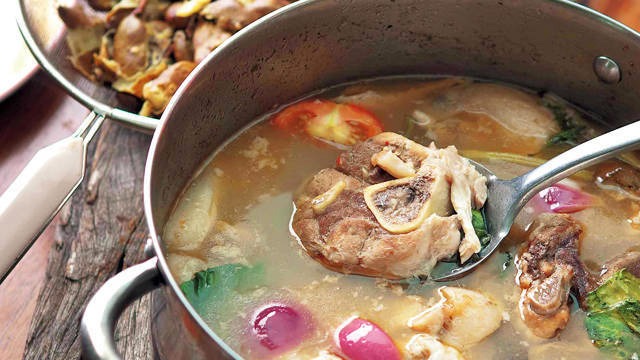 Whatever cut you use, the main consideration is that the pork cut has bones in it, and this is what makes a flavorful and fantastic soup or stew. These pork cuts not only infuse the dish with its meaty flavors but also infuses it with flavors that is only extracted from the bones.
Since the bones are part of the pork cut, it's natural that it needs to be simmered until tender to be appetizing. This is why soups made with bones or stocks are so much more flavorful and richer than those made with meaty cuts or broths.
Now that you know what buto-buto pork cuts are, here are 7 recipes to make using bony pork cuts just like it:
1 Kinamatisang Buto-Buto Recipe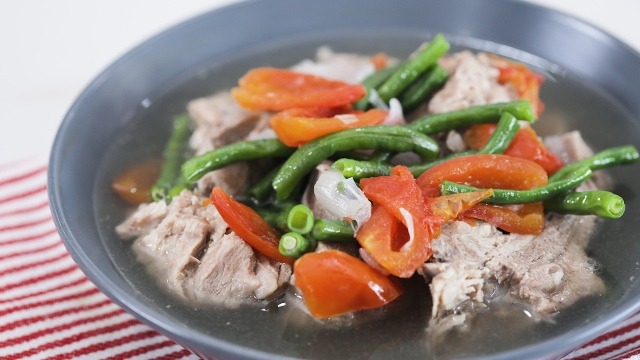 The classic buto-buto recipe is this kinamatisang buto-buto. Simple yet undoubtedly tasty, the bones provide superior soup flavor while also giving the tomatoes a chance to shine. A little patis or fish sauce gives this soup dish a burst of umami without tasting fishy.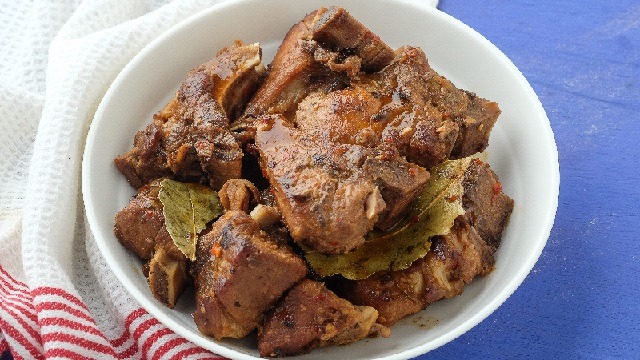 You can't go wrong with making any meat dish into an adobo. The soy sauce and vinegar combo plus all that garlic and black peppercorns create a pungent flavor and aroma. This not only makes the sauce of this pork ribs adobo so irresistible, but the meat easily falls off the bones after simmering.
ADVERTISEMENT - CONTINUE READING BELOW
Recommended Videos
3 Pork Ribs Tinola Recipe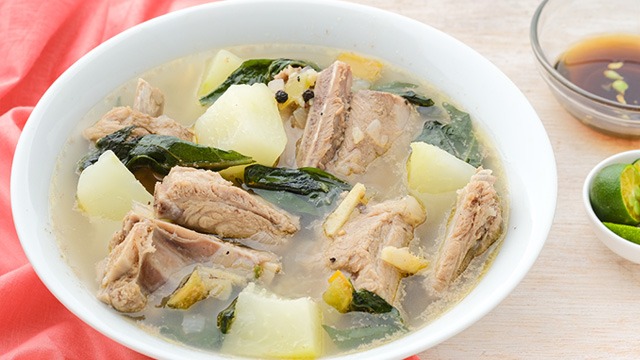 Remember when we said that it's the bones that make soups more flavorful and richer? This is a great example of how that is done. Ginger and the pork meat come together in a tasty broth that, while chicken is the original, can make this pork ribs tinola a close second favorite.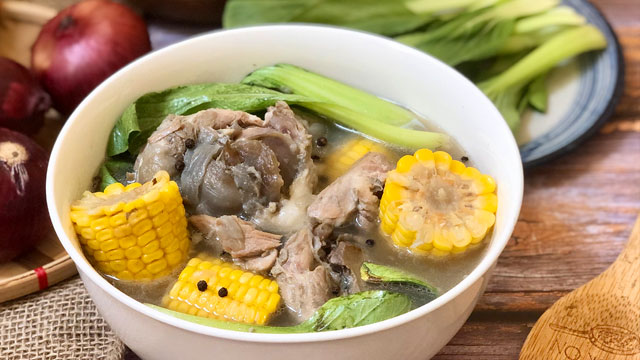 Want to keep flavors even simpler? Bulalo is commonly made with shank or leg cuts but who says you can't use other pork cuts like buto-buto?
You might not get the same rich collagen taste that you might expect if you used pork pata but this version is closer to the beef bulalo version, the exception being the meat.
5 Sweet and Spicy Spareribs Recipe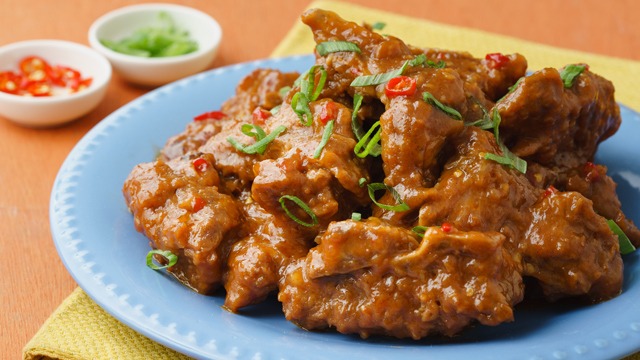 A rich, flavorful sauce is all you need to make dishes more appetizing, and this sweet and spicy pork spareribs dish is one that is loaded. It's not only got a dry rub but the marinade is equally flavorful, too. All those combined with the flavors of the pork and its bones, and you know each bite you take will be flavor-packed.
6 Pork Kaldereta Recipe With Liver Spread and Peanut Butter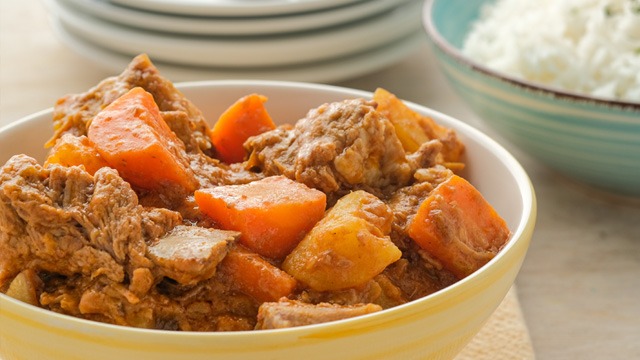 When it comes to a Top 10 list of Filipino stews, the kaldereta is a front-runner on that list. Originally made with goat, the seasonings are added as a way to combat the gaminess of the meat.
If you use pork, however, there is no need to mask unappetizing tastes so you get a super tasty dish. Add to it the two extra ingredients, namely making this a pork kaldereta with liver spread and peanut butter, and you have a rich sauce that you know will coat each pork piece.
7 Spareribs with Salt and Pepper Recipe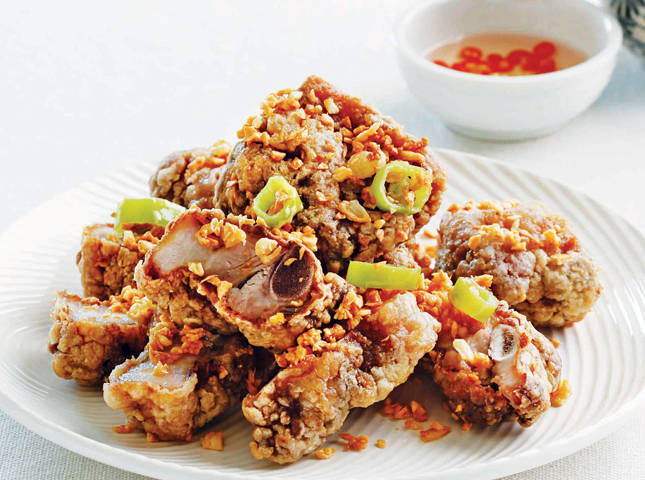 Ready to cook more buto-buto recipes? Here are more suggestions: