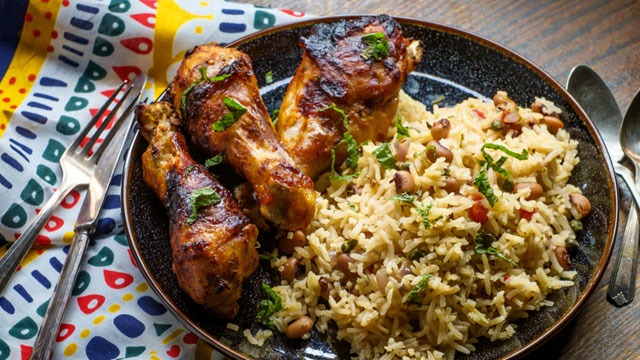 You've probably heard about place that have a piri piri grill or the dish that's made it famous, the peri-peri chicken. 
It's also spelled as piri-piri in Portuguese, and it's a delicious chicken that's spicy. The heat itself may be from a chili but the hot sauce that these chilis are made from is what's important: the African bird's eye chili pepper. 
You might recognize that this is the same translation as our own siling labuyo. However, there's a general confusion between what is a siling labuyo and what it is not. The good news is that it's not entirely our fault. Labels that claim it's a siling labuyo are not totally wrong either. There are some chili peppers in other countries that are also called bird's eye chili, too. 
These peppers are said to be brought to Southeast Asia by the Spanish and the Portuguese to give our dishes a delightful heat and so the Philippines may not be the only country that inherited this kind of pepper. What we do know is that our siling labuyo is not the same as the ones you may find elsewhere in the region. In fact, it is closer to the African peri-peri pepper which is also quite small relative to its spicy heat. (Our siling labuyo still scores higher on the fiery scale though.) 
If you adore the heat of chilis and want to experience a different kind than what the siling labuyo usually offers, the peri-peri hot chili sauce is a great intro. 
If you can get your hands on real peri-peri chilis, you'll find a delightful heat to them as well as a smoky, fruitiness to its taste. The peri-peri sauce for chicken is relatively simple to make: mix it with a little oil, lemon, salt, and garlic, and you've got a great marinade or sauce for more than just chicken. If you can't use peri-peri chili, the siling labuyo will do just nicely as a substitute but will give it more heat. 
Care to give this chili sauce a try? Here are three recipes to try: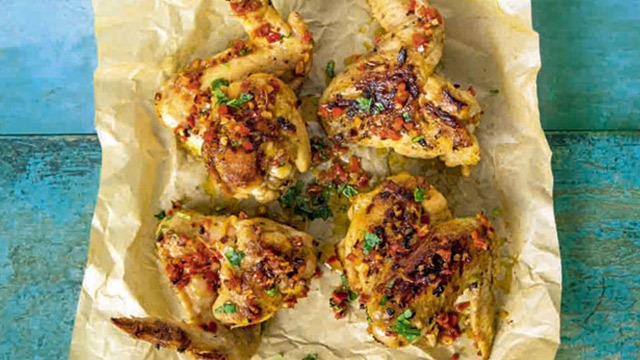 1 Piri-Piri Chicken Wings Recipe 
Keep it super simple and make the piri-piri sauce for this recipe using chili flakes. A dash of paprika gives the fruitiness that you might want to taste. The sauce is tossed with simple fried chicken wings but you can also dredge the wings in potato starch ala Japanese or Korean fried chicken, too. A doubly crispy coating will be a sensational coating for the chili sauce to adhere to! 
ADVERTISEMENT - CONTINUE READING BELOW
Recommended Videos
You can also toss this hot sauce with shrimps, too!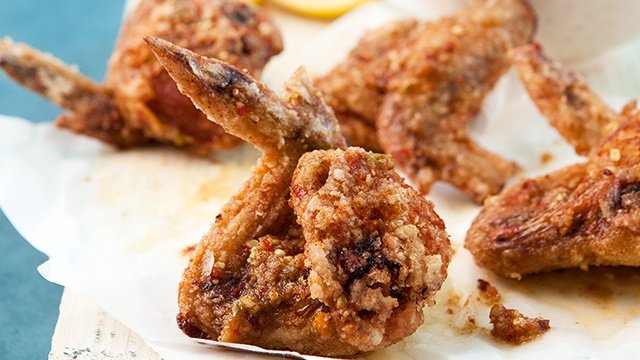 Peri-Peri Chicken Wings Recipe
Posted in:
Recipe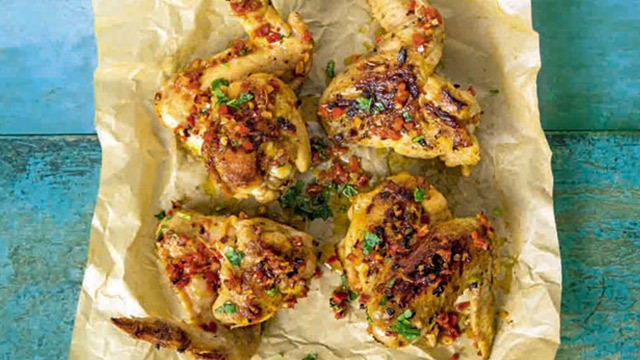 Piri-Piri Chicken Wings Recipe
Posted in:
Recipe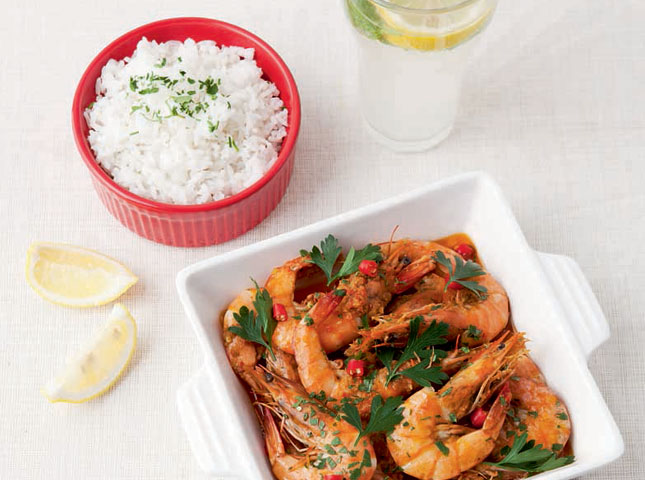 Shrimp Piri-Piri Recipe
Posted in:
Recipe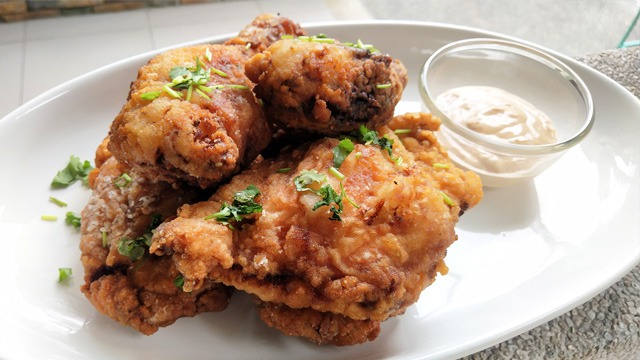 2 Peri Peri Fried Chicken Recipe 
The peri peri sauce doesn't have to be just on the outside! The dish can have the peri-peri marinade that soaks into the chicken to give it delicious flavor inside and out. Marinate the chicken in a sauce made with fresh siling labuyo plus other ingredients overnight for best results. 
Then dredge in a flour mix for that crunch that all fried chicken has, and you'll have delicious fried chicken with a spicy kick with every bite.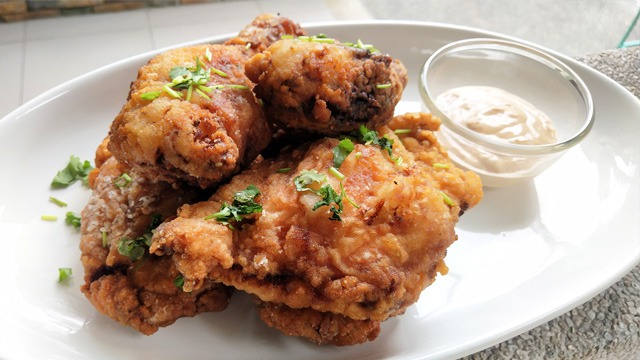 Peri Peri Fried Chicken Recipe
Posted in:
Recipe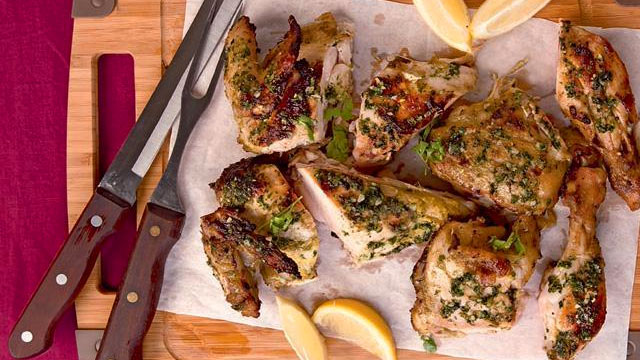 3 Peri Peri Grilled Chicken Recipe 
The stove is the easiest way to cook food but if you have the equipment and the patience to fire up some charcoal, do it for this chicken recipe. The smokiness of the grill is a fantastic addition to the flavor that you'll taste. It's a tasty contrast to the herby-citrusy glaze that you'll brush on the chicken after it leaves the grill. It'll soak in a bit and deliver flavor after flavor!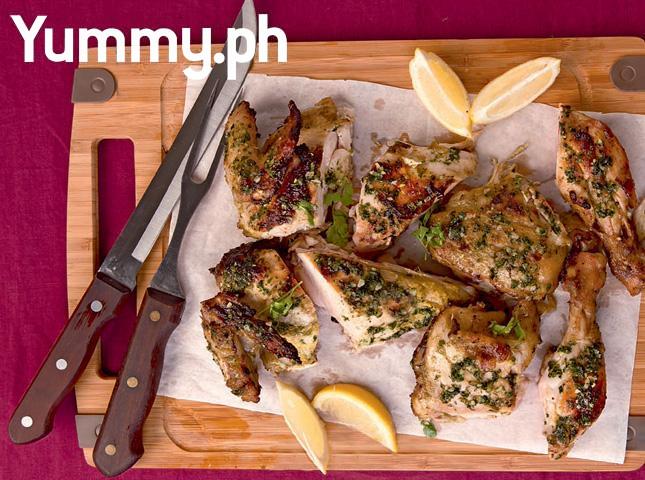 Peri Peri Chicken with Cilantro-Lime Glaze
Posted in:
Recipe
***