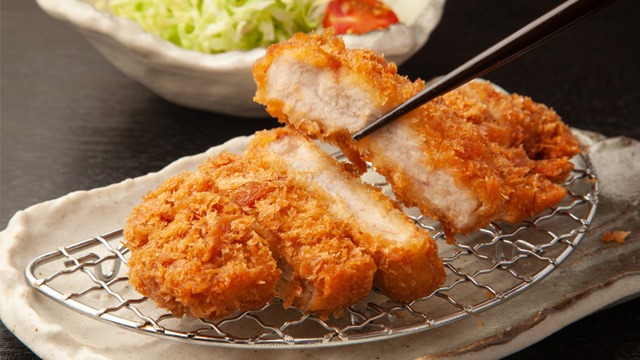 The pork loin is a delicious and surprisingly common cut. You might not have noticed it before but it's a pork cut that is just as available as kasim, pigue, and those pork chops you love frying for quick meals. In fact, the pork loin is part of the pork chop and it's also what makes up the pork cutlet. 
What is a pork cutlet? 
Do you love pork chops but are not a fan of the fatty layer that is usually connected to them? Then you'll love the pork cutlet! 
That's because the pork cutlet is essentially the pork chop but with the bones removed and the fatty layer trimmed down. This is why when a "boneless pork chop" is listed as the pork cut needed, you are usually presented with this cut. This is also the same cut that is commonly made into pork roasts and that fancy crown roast but the pork is kept whole instead of sliced. These are just prepared in another way that makes it more presentable (and impressive!) for when you're going to entertain guests or just want to wow your family with a special dinner.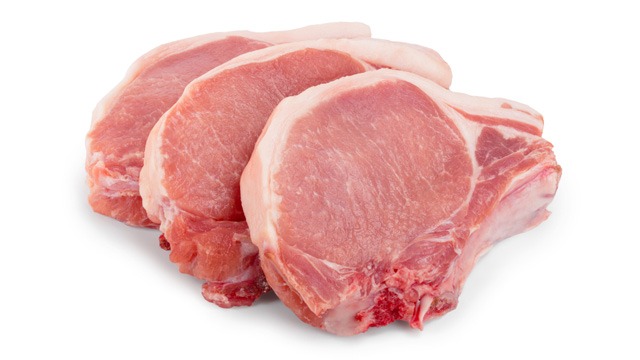 The pork chop is basically the pork loin with the spine-rib bones still attached. The loin, also known locally as the lomo, is one of the meatiest cuts you'll find in any animal. This quality however makes it prone to drying out if not cooked properly and prolongs cooking time when you need to tenderize chunks of this meat. 
How do you cook pork cutlet? 
The good news is that it doesn't need to be cooked too long, even as a roast, and it handles a few minutes of cooking well. That's why if you love pork tonkatsu, this is the cut that you probably have on your plate. You can just treat and cook it just like a pork chop! 
Order this from your meat butcher the next time you shop for meat, and try any of these recipes using the boneless pork cutlet: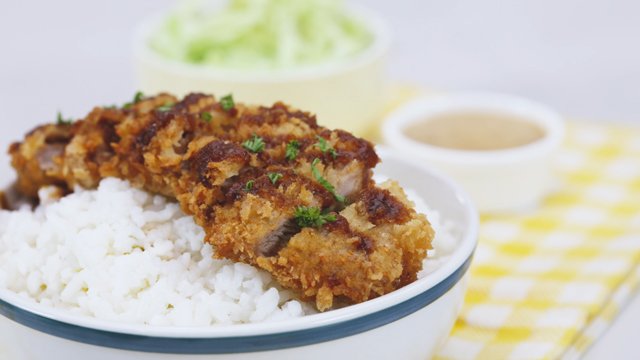 1 Pork Tonkatsu Recipe 
This is a breaded pork chop recipe but made extra overall. The pork has no bones, it's super crunchy thanks to the Japanese-style breadcrumbs, and it's served already chopped up which makes it easy to eat. No need to wrestle with a knife even if it's tender enough to not need one. (A spoon and fork will do just fine!) 
ADVERTISEMENT - CONTINUE READING BELOW
Recommended Videos
Plus, that premade tonkatsu sauce that you drizzle on top is the winning sauce that combines all those textures and makes the pork meal even better to your taste.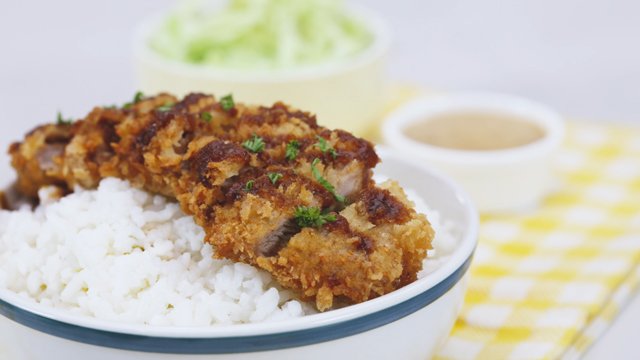 WATCH: How to Cook Pork Tonkatsu
Posted in:
Cooking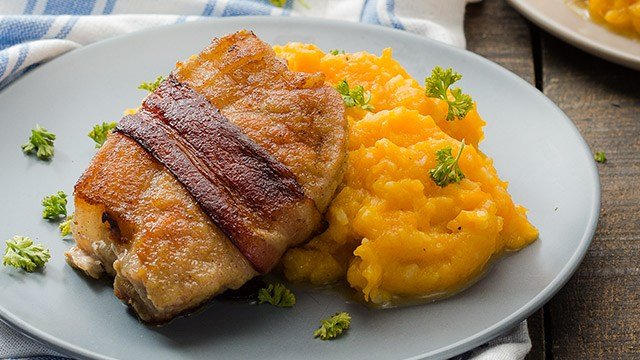 2 Bacon-Wrapped Pork Chop Recipe
What is more delicious than seeing something wrapped in bacon? We can't think of much so this boneless pork cutlet is especially enticing to the senses! It's got the smoky flavors from the bacon to help make this pork delicious and tasty but it also keeps its tasty pork flavors, too.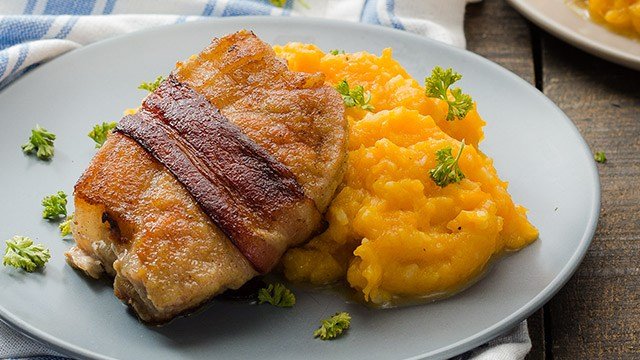 Bacon-Wrapped Pork Chop Recipe
Posted in:
Recipe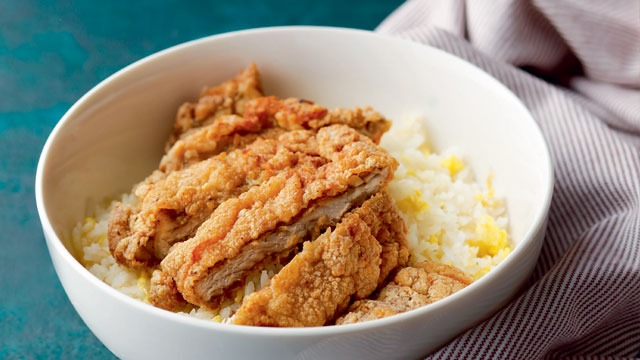 3 Taiwanese Pork Chops Recipe 
The five-spice powder is the key to delicious chicken chops inspired by Taiwanese street food. There's no reason why you can't have those same flavors but in a pork chop instead!
This is where the boneless quality of the pork cutlet comes in handy since the meat will be pounded until thin. There's no need to do any prep as complicated as deboning a regular pork chop! Just season and bread it, and it's ready to go in the hot oil. 
Taiwanese Pork Chops Recipe
Posted in:
Recipe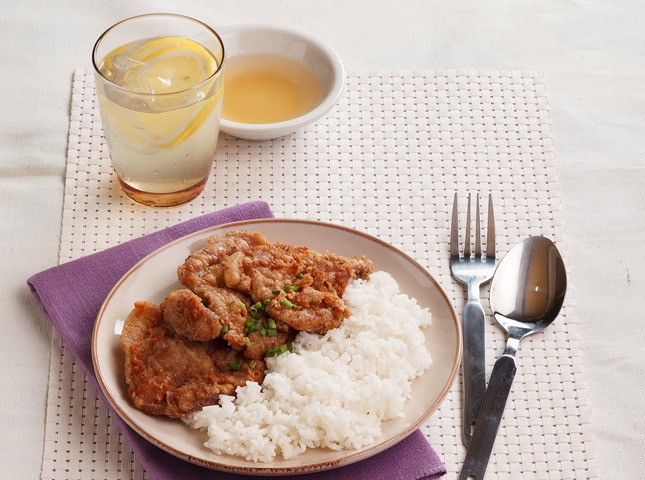 Taiwanese Fried Pork Chop Recipe
Posted in:
Recipe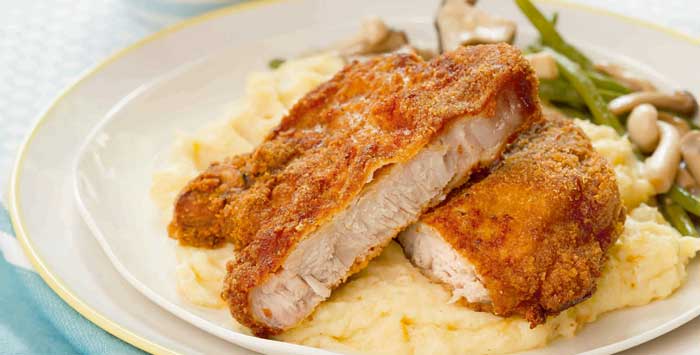 4 Parmesan Breaded Pork Chop Recipe
The beauty of this recipe is that you get cheesy-tasting pork chops without the mess! You get the full impact of the Parmesan cheese in the breading, and it makes the pork chops even more delicious with every bite you take! Serve these guest-worthy boneless pork cutlet chops on a bed of silky mashed potatoes for the full experience.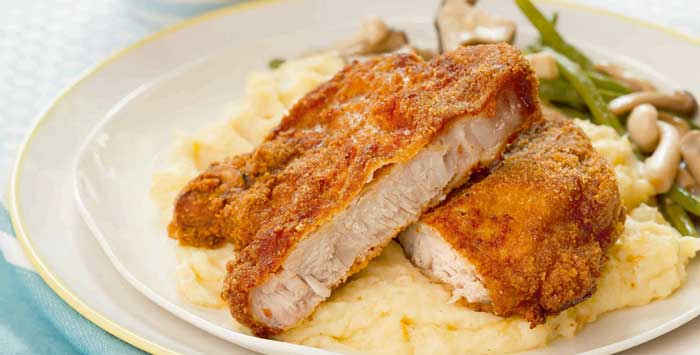 Parmesan Breaded Pork Chops
Posted in:
Recipe
Want to know about the other pork cuts? Be inspired and make full use of your new pork cut knowledge! Here are articles to read and the recipes you can try with different pork cuts.  
***