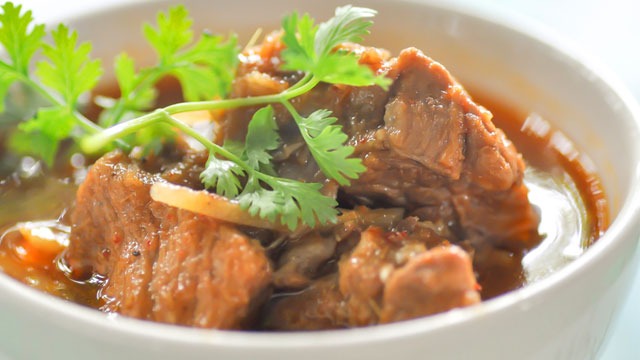 Not everyone knows what the different pork meat cuts in the display of the meat shop are. Unless you're a butcher or a chef who should know the different cuts of meat, you may be more interested in the prices of your favorite meat and the easiest cuts to cook.
If you are interested in one of the most affordable pork cuts on display, you may have noticed this pork cut. However, since this pork cut is still whole and not yet cut up into chunks or cubes, you may be dissuaded from taking a chance on the pigue.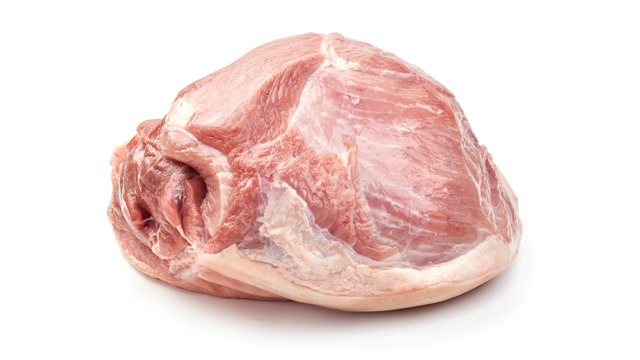 What is pork
pigue?
The pigue is actually one of two primal pork cuts (The other is the kasim). The pigue is taken from the back leg area. The pigue is also known as the leg or ham cut because joints of ham, including the spiral ham which is the boneless version, are made from this cut. Boneless, it's another general-purpose cut but is the leaner cut if compared to the kasim. 
The pigue is a pretty meaty cut, and that's why it's common to see this pork cut with the skin and fat still on. It's also a leaner, less fatty cut despite all the connective tissues that are present. That's why this cut requires more tenderizing than other cuts of the pork, and it's great for stews or roasts with long cooking times. Because it is less fatty than other pork cuts, it's ideal for slow cooking to help tenderize the meat.
How to cook pork pigue
Pigue is a great pork cut for stews and braises. It's also fantastic when roasted or boiled. It's that versatile, and it all comes down to how it's cut. This is a cut you can easily use for your meaty adobo recipe or when cut up into smaller chunks, for a pork menudo recipe. 
If you have ground pork for cooking into a giniling recipe, there is a good likelihood that pigue was used to make the ground-up meat. Since it's got an ideal ratio of fat to meat, it's meaty enough to make moist ground meat. It's also not too fatty with few connective tissues which can get trapped in the meat grinder. 
You just have to take a chance on the pigue the next time you visit the meat section. The affordable cut is a great way to practice your knife skills. You can learn how to evenly cut cubes for adobo or pork nilaga and smaller chunks for menudo. 
Here are recipes to try when you do: 
ADVERTISEMENT - CONTINUE READING BELOW
Recommended Videos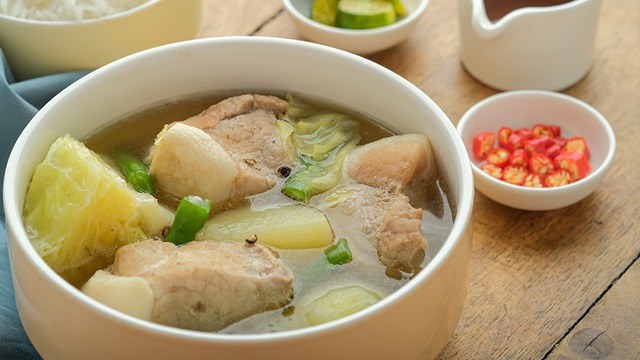 1 Pork Nilaga Recipe 
A nilaga is a simple boiled meat soup. The meat can be any meat of your choice so for this pork nilaga, use chunks of pork pigue. Feel free to keep the skin and fat to give this pork nilaga more flavor. You can also remove it if desired so you can have a less fattening meal. Just remember to simmer it long enough to tenderize both the pork and develop the flavors that you want to taste with every sip.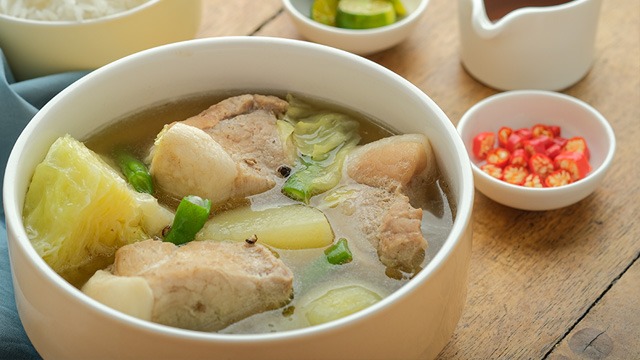 Pork Nilaga Recipe
Posted in:
Recipe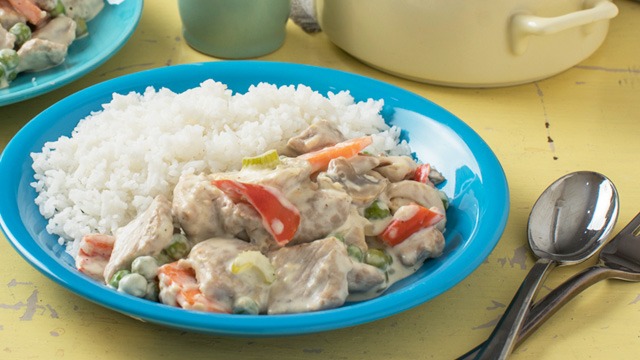 2 Creamy Pork Ala King Recipe 
Yes, you can use pork to make this creamy dish. Since the original creamy ala king dish is made with fast-cooking chicken fillet pieces, you know that this dish will take a little longer to cook. Don't worry, though! The resulting dish is just as creamy, just as rich, and just as flavorful as the chicken version. You can even skip the steamed rice and serve this stuffed into a little puff pastry cup, too.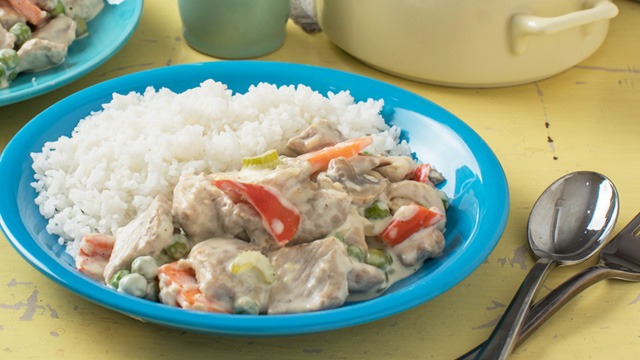 Creamy Pork ala King Recipe
Posted in:
Recipe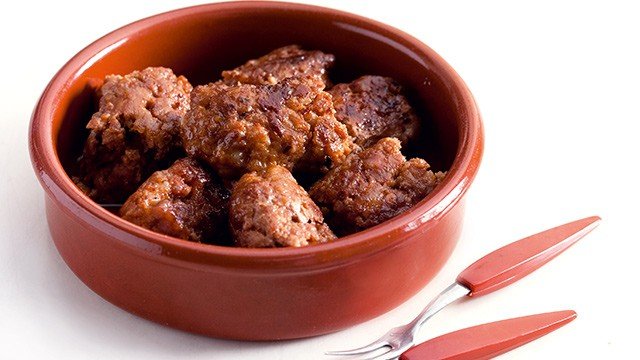 3 Homemade Spanish Chorizo Recipe 
Did you know that you can make a homemade version of this smoked sausage? You don't have to use any special equipment or even a lot of ingredients to make this work. The important ingredient you need is Spanish paprika to give the sausages that flavor that you will look for when you give this a taste. Smoky from the paprika and loaded with garlic and a touch of chili flakes for a little heat, these make it easy to want to DIY more recipes. 
Once you try this recipe, you may want to make more homemade sausages such as our local longganisas. 
Learn more about the different pork cuts that you can find on the market and how best to cook each meat cut from these articles: 
***