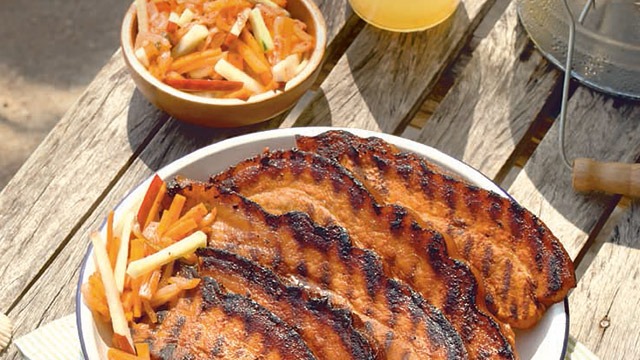 Do you have a Korean barbecue grill? 
The prices for Korean barbecue grills have dropped and are even more affordable than ever! If you snagged yourself a wonderful deal, we bet you are curious what else you can cook on your new Korean electric grill other than the meats for your samyupsal nights. 
Just like any electric grill, you can cook almost anything on it. What's wonderful about some Korean electric grills is that it can be converted into a griddle. That means you can not only grill on it, but you can even stir fry on the slick griddle surface, too. If you binge-watch those Korean street food videos, you know how versatile this grill can be.  
Here are some ideas on all the delicious meals you can cook on it, too: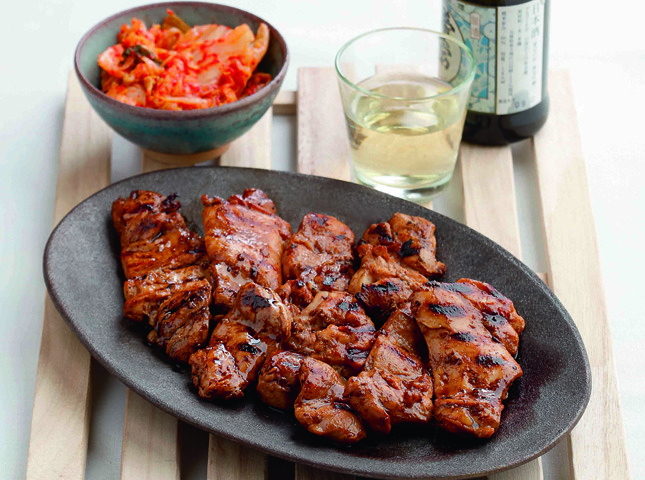 1 Sizzling Korean Barbecue Recipe     
The first thing you probably want to cook is another kind of barbecue on your Korean grill. Since this is a grill, a chicken barbecue is perfect to cook on it, especially since it also shares the flavors and ingredients that will fit right in with your samyupsal dinner.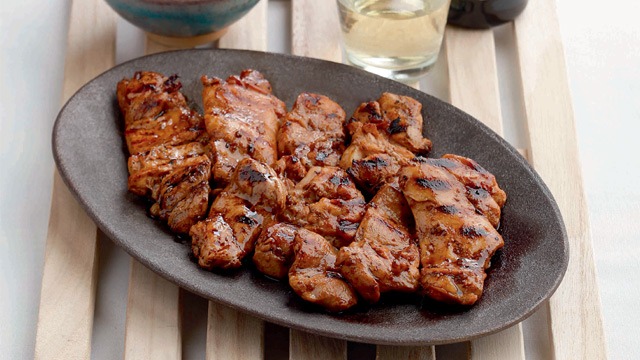 Sizzling Korean Chicken Barbeque Recipe
Posted in:
Recipe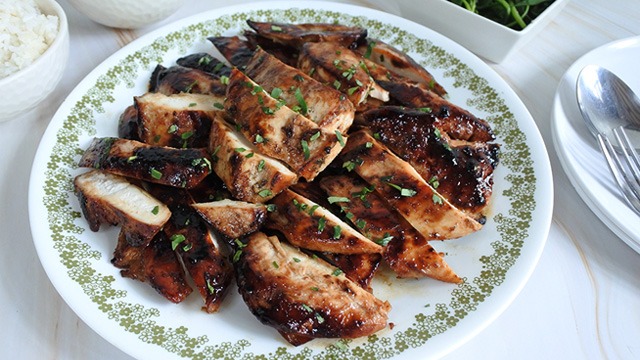 2 Chicken Bulgogi Recipe 
Korean flavors are also used in the bulgogi! If you love the sweet-savory flavors of that sauce, you'll love that you can use that sauce for any kind of meat, including the traditional thinly sliced beef or pork, and boneless chicken pieces. Serve this with rice or chopped up to place into lettuce wraps tableside once charred to perfection.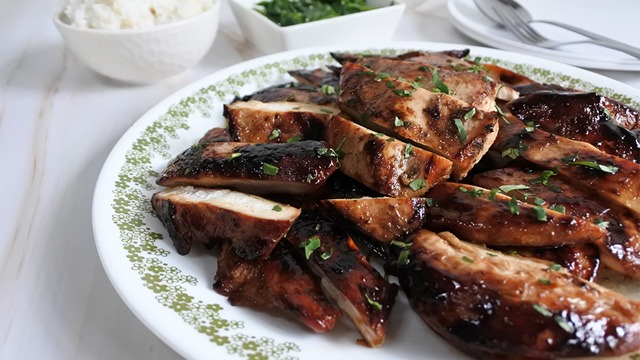 Chicken Bulgogi Recipe
Posted in:
Recipe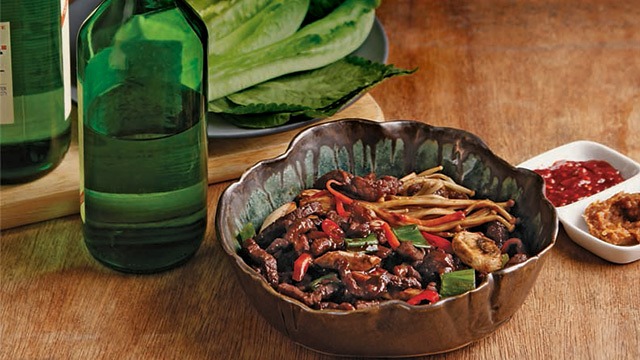 Beef Bulgogi Recipe
Posted in:
Recipe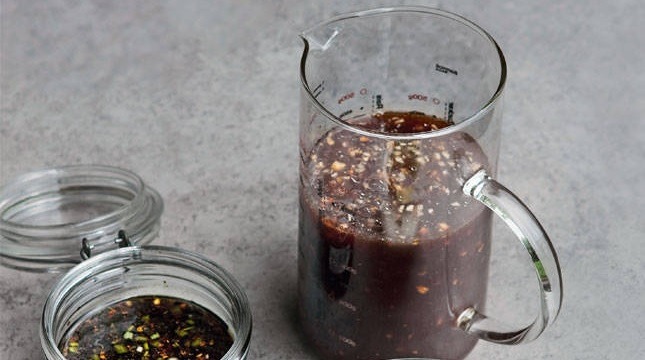 Korean Bulgogi Marinade
Posted in:
Recipe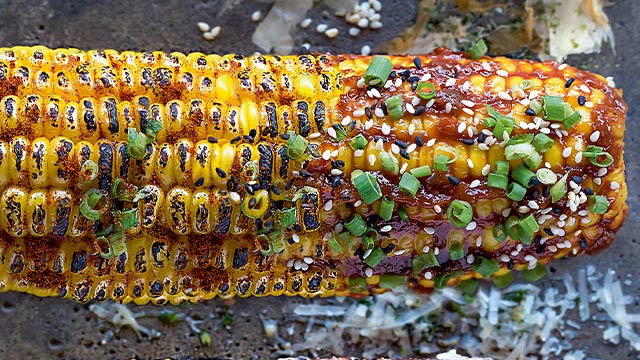 3 Korean-Style Grilled Corn Recipe 
If you do watch those Korean street food videos, you know that food on a stick is just as popular there as it is in other countries, like ours. Corn is a great stick food! To give it Korean flair, these are slathered with that samyupsal sauce, the samjang. This prepared sauce is a delicious chunky soybean paste made from a combination of gochujang (red pepper chili paste) and doenjang (fermented soybean paste similar to the Japanese miso paste) plus a few other aromatic and delicious ingredients. 
ADVERTISEMENT - CONTINUE READING BELOW
Recommended Videos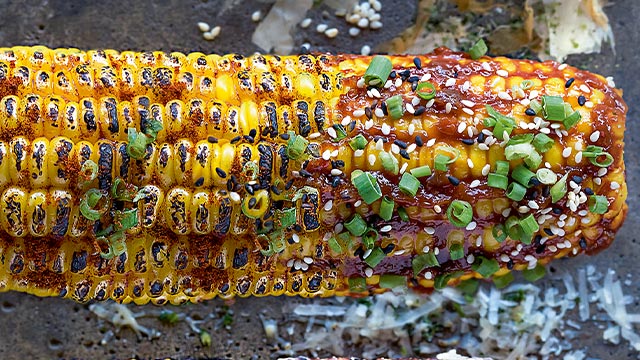 Korean-style Grilled Corn Recipe
Posted in:
Recipe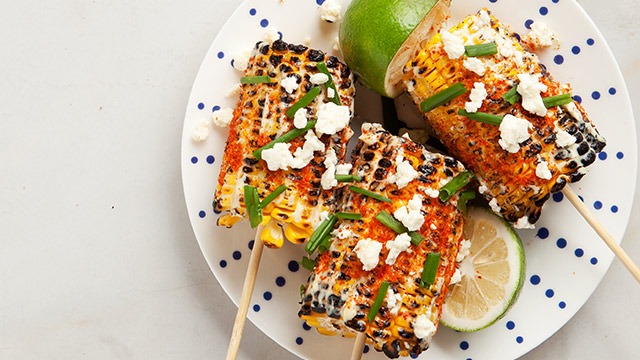 Grilled Corn Recipe
Posted in:
Recipe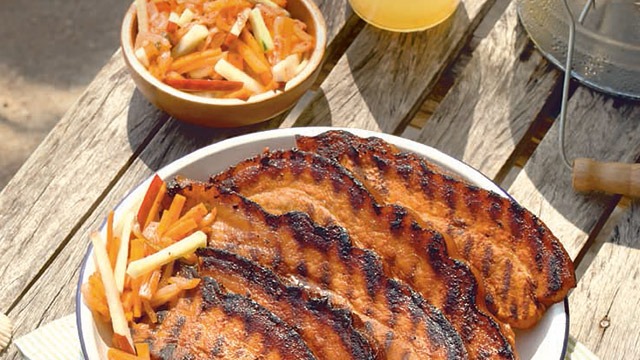 4 Grilled Korean Liempo Recipe 
If there's one thing that makes Filipinos excited to eat, it might be telling them they're having liempo for lunch or dinner. Pork belly or liempo marinated in Korean sauces and spices will make anyone doubly excited to eat, especially if they, too, are K-drama fans.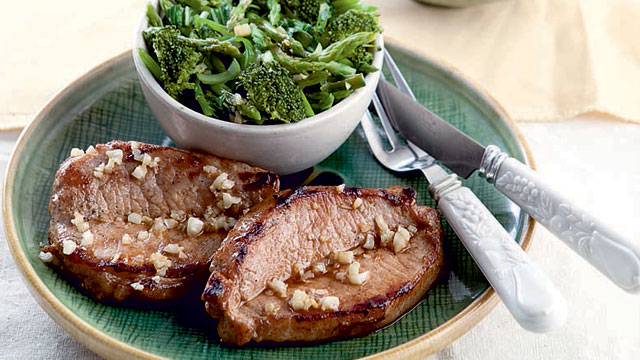 Garlic and Soy Grilled Pork Chops
Posted in:
Recipe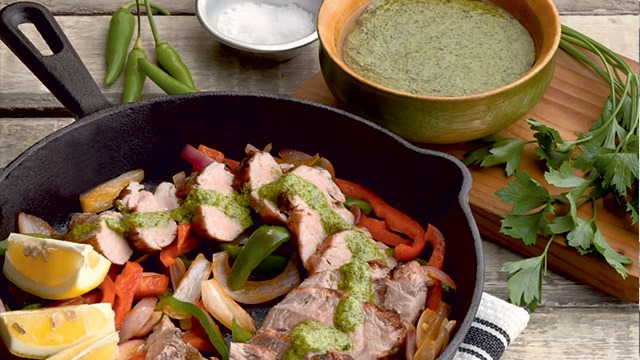 Grilled Pork Steak with Chimichurri Sauce
Posted in:
Recipe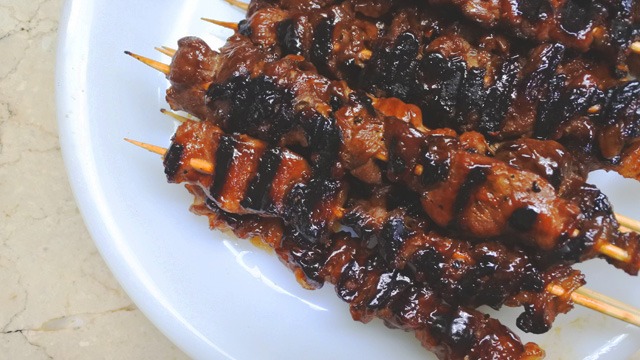 5 Pinoy-style Pork Barbecue Recipe 
You have a grill so it's just right that you cook some classic pork barbecue on it! This can be done on either of the versions: the grill or the griddle. The grill part of your grill is best for those who want that classic look of the grilled marks but did you know you can also "grill" barbecue on the griddle side, too? The trick is that you'll have liquid to contend with and its easy to fix: just let any liquid drain off or let it evaporate as your pork barbecue cooks.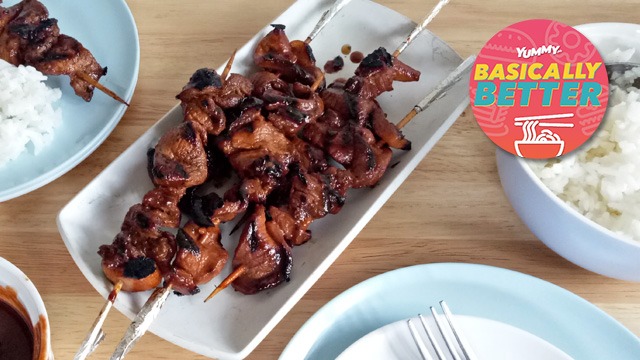 Spicy Pork Barbecue Recipe
Posted in:
Recipe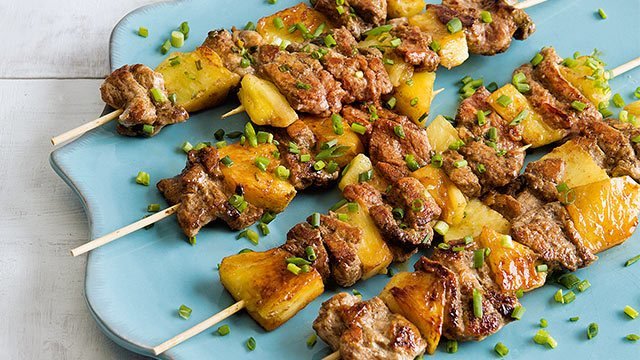 Five-Spice Pork Barbecue Recipe
Posted in:
Recipe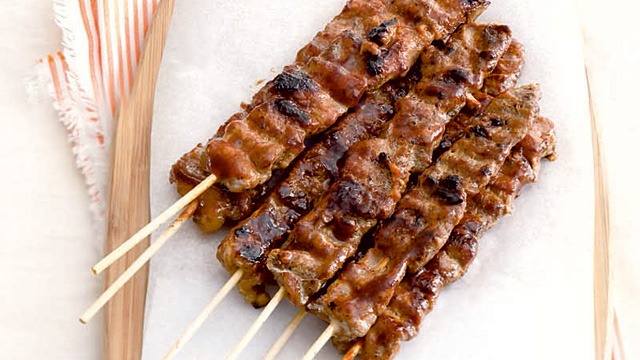 Pinoy-style Pork Barbecue Recipe
Posted in:
Recipe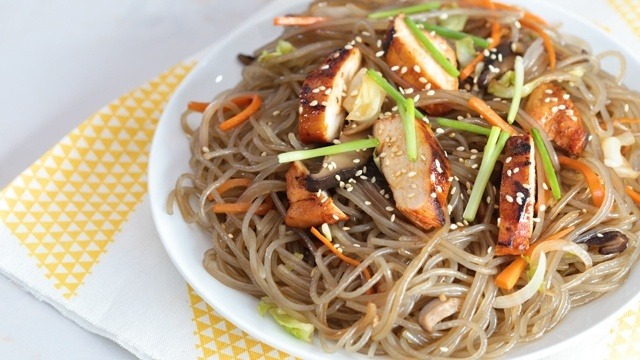 5 Chapjae Recipe 
If your Korean barbecue grill is a smooth surface, you can stir fry on it! All you really need to do it heat it up and use the surface like a wok or frying pan! With that switch of mindset, you can stir fry noodles and make that other great Korean side dish, japchae or chapchae. You'll just need to cook the noodles in another pot and saute the veggies on the grill. Toss it all together with your sauce and voila! A perfect side to your barbecue feast.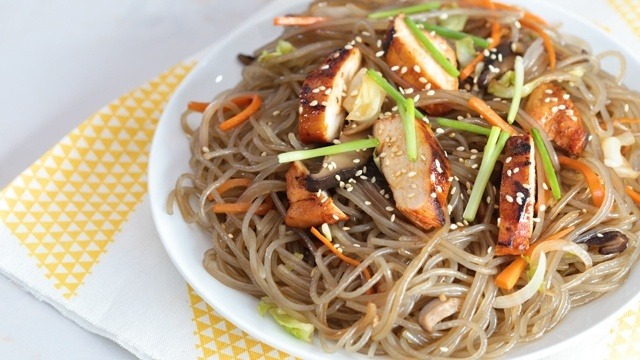 WATCH: How To Cook Chapchae
Posted in:
Cooking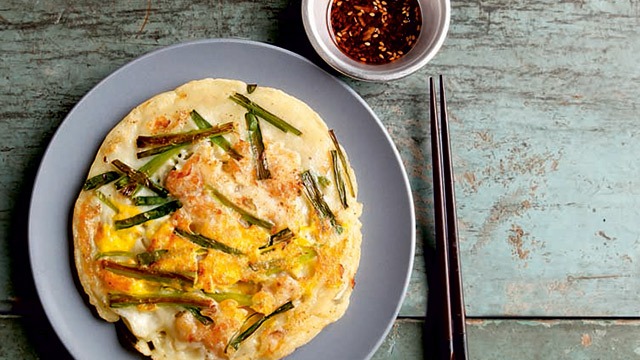 6 Pajeon 
Just like you can stir fry noodles on your grill, you can make Korea's savory pancakes on it, too. These spring onion pancakes or pajeon are just as popular as other merienda offerings the country has. To make these, you'll need to make a batter and of course, some green onions to place in the center of the pancake.
You can even make the sweet version of the Korean pancake, the hotteok, on this appliance, too!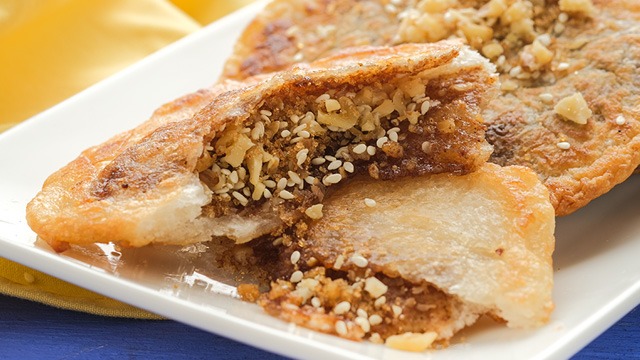 Korean Pancake (Hotteok) Recipe
Posted in:
Recipe
ALSO READ: 
***
Thinking about what to cook next? Join our Facebook group, Yummy Pinoy Cooking Club, to get more recipe ideas, share your own dishes, and find out what the rest of the community are making and eating!
Got your own version of the classic dishes? Pa-share naman! Get your recipe published on Yummy.ph by submitting your recipe here!