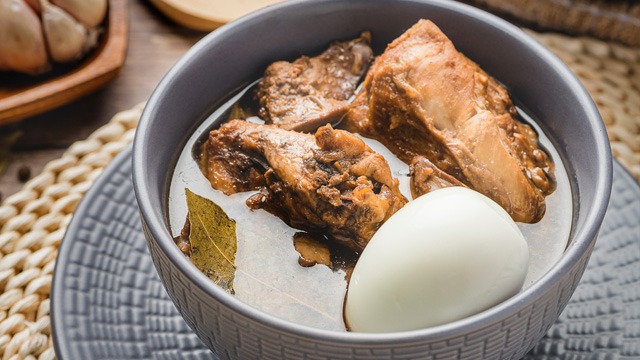 Have you ever eaten a paksiw na isda that made you choke from the sharp tang that hit the back of your jaw? How about a adobong manok that was so tangy it tasted like a paksiw instead of the balanced savory-tang of a more typical adobo? 
If you have, it's likely that the vinegar hasn't been "cooked" enough yet. It's the same sharpness that makes your mouth pucker up when you taste lemon juice on its own and take a sip of plain vinegar. It's also the reason why sugar is added to tomato sauces. (Sweetness balances sourness.) In fact, if you think you do not know what "cooked" vinegar tastes like, we're willing to bet that you probably already do but just don't know it. Curious what that means exactly? You're not the only one. 
You've got questions about cooking with vinegar, and we have some expert answers and advice on why these vinegar cooking tips are ones you should keep in mind when cooking: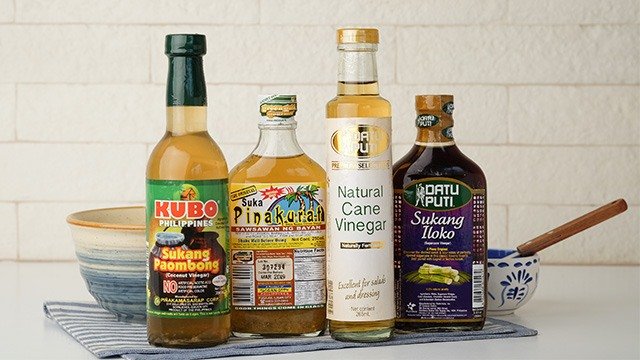 Why do you need to cook vinegar? 
You've probably heard the saying, "Kailangan mong lutuin yung suka. (You have to cook the vinegar.)" This is a common saying in many Pinoy kitchens, especially when making an adobo or even a paksiw recipe, two of our most popular local dishes that use vinegar. 
It's not the sourness of the vinegar that you're trying to cook off. It's the sharp taste of the vinegar, and this is solved by simmering off the acidic tang. That sharpness is the acidic quality of vinegar that makes your mouth pucker up and your face, contort.
How do you cook vinegar? 
To remedy that, you need to cook the vinegar. How? Simply by letting the dish simmer until the sharpness has evaporated, leaving you with just the more mellow flavors of the vinegar. 
If the recipe you're following doesn't instruct you how to cook the vinegar after adding it, here's what you do to cook the vinegar: 
1 Cook the dish as directed in the recipe but only until the step where the vinegar is added. 
2 After adding the vinegar, bring the dish to a boil then lower the heat to a simmer. No need to stir. 
3 Depending on how much vinegar was added, simmer for about 10 to 15 minutes then taste the dish. Check that the sharpness of the vinegar has lessened and no longer makes your mouth pucker. If needed, simmer for another 10 to 15 minutes or until the vinegar has been cooked off. Taste regularly as needed until your jaw no longer reacts to the sharp tang of the vinegar. 
4 Continue with the recipe as directed. 
Tasting your dish regularly is the key! Only by doing this will you determine if the vinegar has been sufficiently "cooked" and your dish is more flavorful because of it. 
ADVERTISEMENT - CONTINUE READING BELOW
Recommended Videos
If you're cooking on the fly and want to add vinegar to a dish to brighten its flavors, just remember that another key to cooking with vinegar is to add just enough vinegar to a dish so that the vinegar doesn't make your dish taste bitter. This can happen when using some kinds of vinegar, especially distilled white vinegar or apple cider vinegar.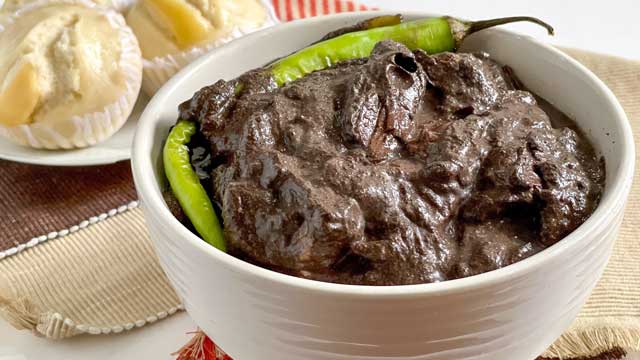 Why do you not stir in vinegar? 
If you followed the instructions above on how to cook vinegar, you might notice the comment that there's no need to stir. By not stirring the vinegar into the dish just yet, the vinegar is not distributed throughout the dish, making it more difficult to cook the vinegar. After all, you're specifically cooking the vinegar, and it's easier (and faster!) to cook off its sharpness if it's at a  concentrated spot instead of throughout the dish. You can cover and allow your dish to simmer until the vinegar is sufficiently cooked if you're worried the dish might dry out.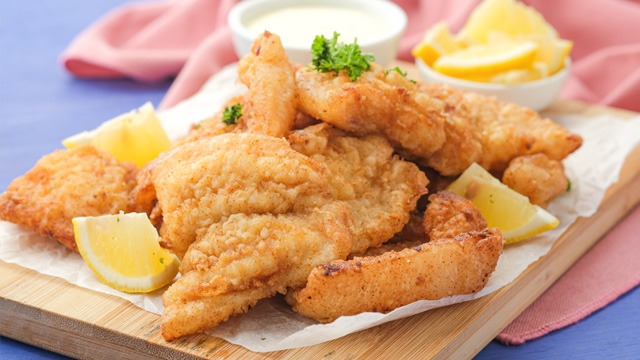 Why do you add vinegar? 
The wonderful thing with vinegar is that while it gives dishes a delicious tangy taste, that's not all it does. Vinegar, like lemon juice squeezed on top of fried fish fillets or a calamansi half squeezed over a plate of pancit canton, brightens the flavor of the overall dish. It also adds flavor and even enhances the already present flavors in the dish that otherwise might not be as delicious until you get a drop of that tangy liquid added and tasted altogether. 
Are you convinced yet that vinegar is an essential kitchen ingredient and that you're now more confident in using vinegar while cooking? We hope so! If you are, here are more articles to read about vinegar in cooking that should help you become a better and more confident cook: 
***