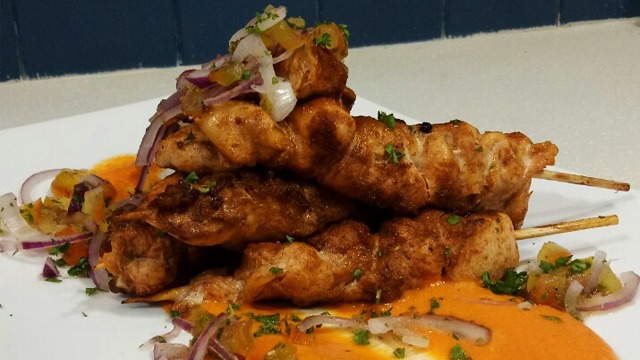 We had a delicious and fun day with our Yummy.ph readers at this year's Yummy Academy held May 25 at 25 Mushrooms in Pasig City. With co-presenter Carnation, Yummy Academy promised to help home cooks upgrade their cooking skill set with three delicious recipes.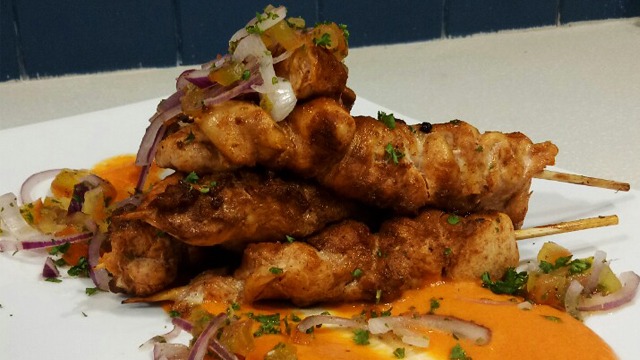 Learning new skills
Our teacher for the day, Chef LA Cedeno of 25 Mushrooms Kitchen, didn't just give us a delicious cheat sheet, she also guided us with tips and tricks we can use for other recipes. With a juicy, sweet, and spicy chicken satay recipe, home cooks got to use different spices and find the perfect balance for their own palates.
She gave simple tips that can give a simple dish more flavors. For the ensalada, and for all your future salads, always note that you should add salt right before serving. Adding salt too early will draw out the water from your fresh greens—leading to a soggy, watery mess.
The best way to cook your satays and barbecues is by using a charcoal grill—there's just no flavor like it. However, if you're making a big batch, use the grill to get the beautiful char marks and then finish it all off in an oven so you can be done quicker.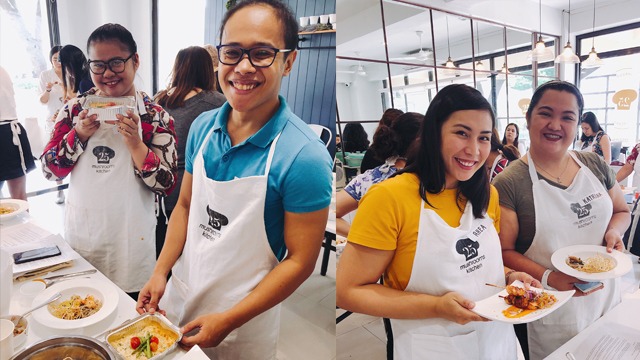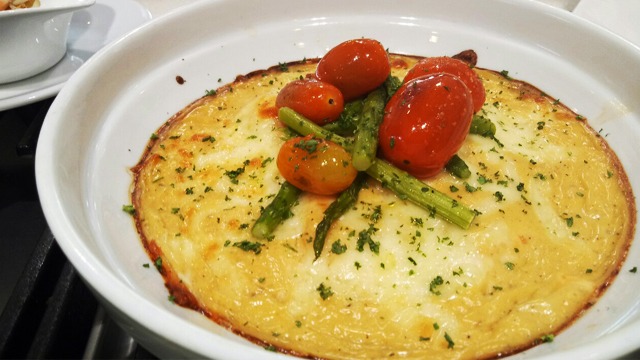 Reignite your love for food
Our home cooks got to cook salmon, and to their surprise, it was actually quite easy. In fact, according to Chef LA, you can finish it in your oven toaster. You'll know it's done when all the mozzarella has melted, and you've got crispy, bubbly, and browned edges.
ADVERTISEMENT - CONTINUE READING BELOW
Recommended Videos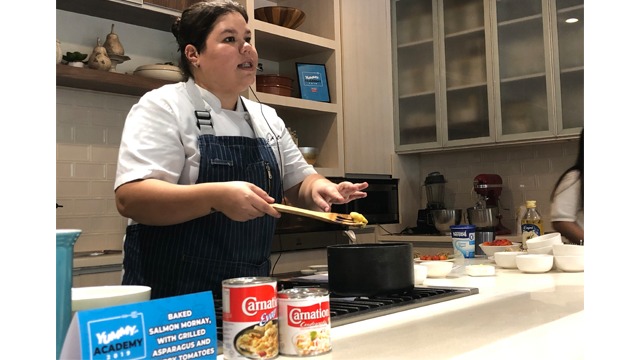 One of our readers, Maika, doesn't have time to cook at home. There's also the struggle with the idea that cooking means washing the dishes! However, this baked salmon with Mornay sauce recipe was so good that she's going to try to make it at home. 
Another home cook, Nikki, works long hours and misses the time when she was still a student and still had time to help out in the kitchen. Nowadays, she makes her own baon but sticks to basic recipes. Tasting her own creations during the Yummy Academy, though, reignited her love for cooking.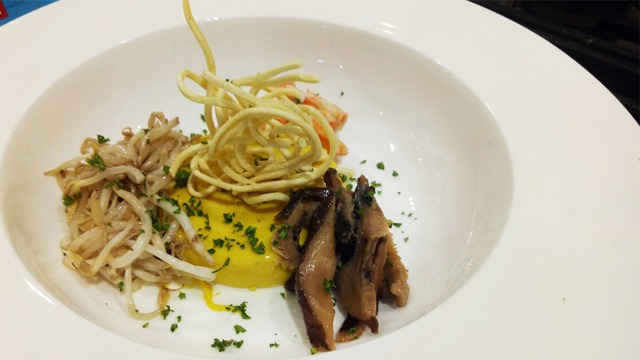 New flavors, new experiences
Panna cotta is one of the easiest desserts you can make. For the average home cook though, it might sound too fancy, but really, it's just gelatinous cream! Our home cooks got to try this easy recipe with a twist for themselves, even infusing their own Carnation evaporated milk with fresh herbs traditionally used for Laksa. 
Chef LA recommends that if you're making this panna cotta for a party, do it the day before so you're extra sure that each is fully set before unmolding and serving.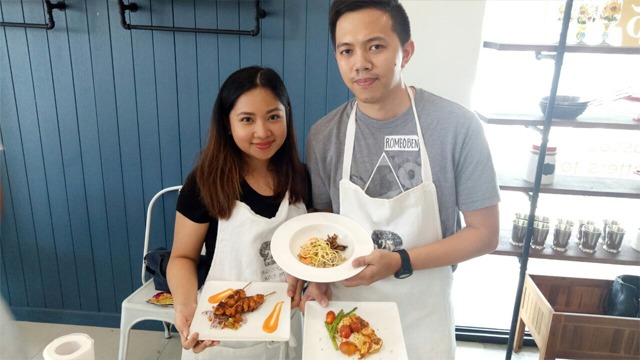 For Jedidah, a stay-at-home mom based in Saudi Arabia, Filipino comfort foods sinigang and kaldereta are her go-to recipes. However, she has to admit that she can't just repeat recipes as she's already a little sick of adobo. That's what makes these new recipes so exciting to her!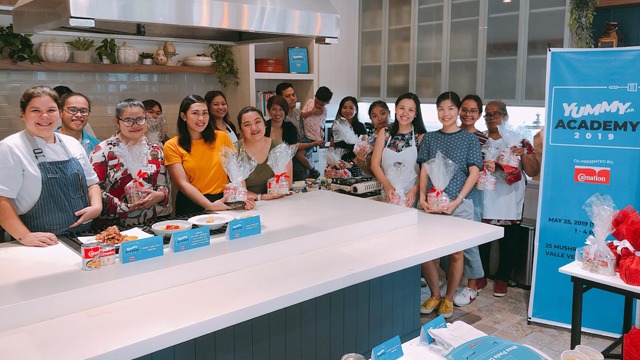 Want to be part of our next Yummy Academy event? Make sure to like and follow us on Facebook for updates! You don't want to miss it.
ALSO READ: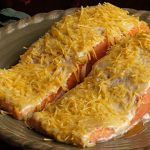 Cheesy Baked Salmon Recipe
Posted in:
Recipe