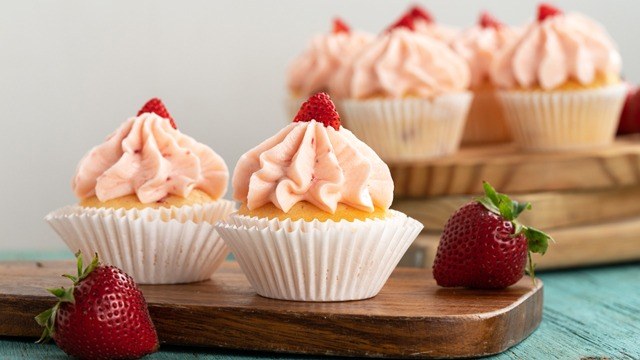 There's nothing like a cupcake to satisfy your sweet tooth: it's just the right size for anyone who's craving a bite of something light, fluffy, and sweet! Cupcakes combine the best of both worlds when it comes to baking; they've got the flavors and textures that we love from cakes, but they bake in half the time it takes to bake cakes — or less.
What are Cupcakes?
Cupcakes are a type of individual-sized cake that is typically baked in a small, cylindrical paper or aluminum cup. Just as their name suggests, cupcakes are made from the same recipes as traditional cakes, and in fact, one can easily make cupcakes from cake recipes by simply baking the batter in a cupcake tin. Cupcakes are made with flour, sugar, eggs, and butter, and are often flavored with vanilla, chocolate, or fruit. They can be unfrosted or topped with frosting, which can be decorated in a variety of ways to suit different occasions and tastes.
Table of Contents
• Tips to Make the Best Cupcakes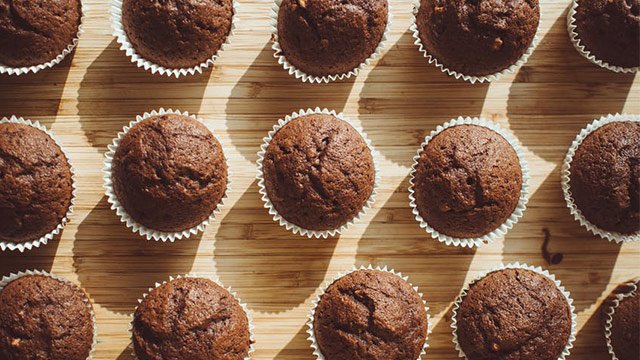 Basic Cupcake Recipes To Lift Your Spirits
Posted in:
Baking
History of Cupcakes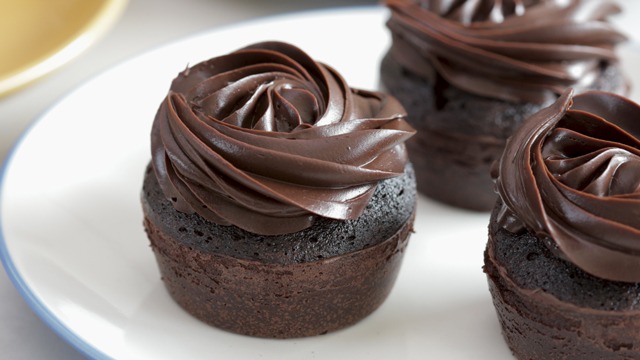 While the idea of baking small pastries was nothing new in the 18th century, the invention of cupcakes can be accredited to Amelia Simmons, who is also the author of what is now recognized as the first American cookbook, called American Cookery. Published in 1796, Simmons called her cupcake recipe "a light cake to bake in small cups"; later on, in 1828, Eliza Leslie's Seventy-Five Receipts for Pastry, Cakes, and Sweetmeats cookbook would begin using the term "cup cake" for these conveniently smaller cakes.
How to Bake Cupcakes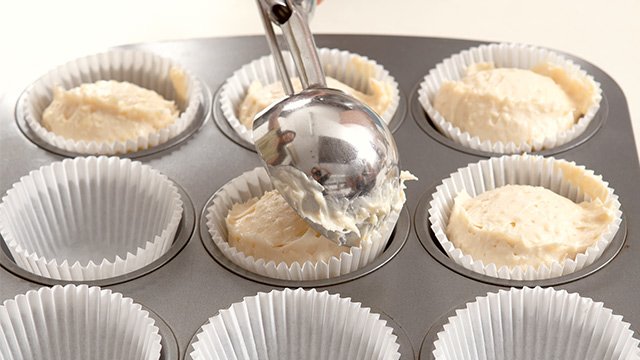 Different kinds of cakes require different kinds of mixing methods, and because cakes and cupcakes are just different sizes of the same type of baked product, the same principle applies. While there is a general way to prepare cupcake batters, take careful note: whenever you try out a new cupcake recipe, always, always read the full instructions first!
As with any baking process, preparation is key. Start off by preheating the oven and preparing the cupcake molds or tins. You'll want to be able to pour the batter as soon as it's mixed, and straight in the oven they should go!
Most cupcake batters can be prepared using the creaming method, which starts off by creaming or whipping up butter and sugar together until they're light and fluffy. Then, the eggs are added in one at a time and beaten together until incorporated. Flavorings like vanilla extract can be added at this point. Then, the sifted dry ingredients can be added: flour, baking powder or soda, salt, and cocoa powder, if the recipe calls for it. If there are wet ingredients like milk, oil, ganache or puree, half the dry ingredients are added in first and mixed until just before they're completely incorporated. Then all the wet ingredients are added and mixed loosely. Lastly, the rest of the dry ingredients are added and the mixture is mixed until there are no more lumps.
ADVERTISEMENT - CONTINUE READING BELOW
Recommended Videos
Divide the batter into the cupcake tins and bake in the preheated oven. When the cupcakes are done baking, let them cool. In the meantime, you can prepare the frosting! Once the cupcakes are at least room temperature, they can be decorated with the frosting and any toppings that would suit the occasion or your preference.
How to Serve Cupcakes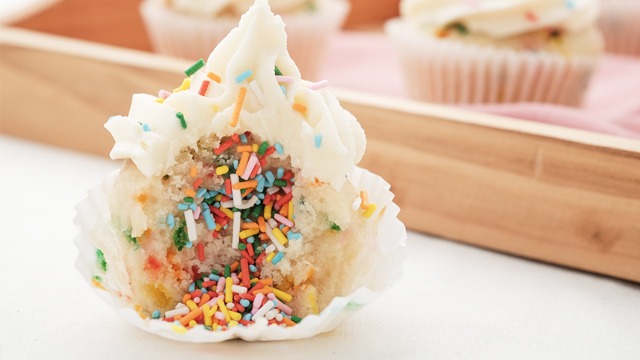 It isn't uncommon to see cupcakes a big celebrations – birthdays, weddings, and holidays! They're both a delicious dessert to serve and because they can be decorated easily, they're also pretty to look at and can serve to liven up any party venue. But even when you're not celebrating anything, cupcakes also make great snacks or desserts, especially because they go so well with hot or cold coffee and tea.
Cupcake Recipes
Excited to make cupcakes? You're sure to find the perfect cupcake recipe here. From easy cheese cupcakes to chocolate cupcakes with different frostings and fillings, there's a cupcake recipe here for bakers with varying kitchen skill levels!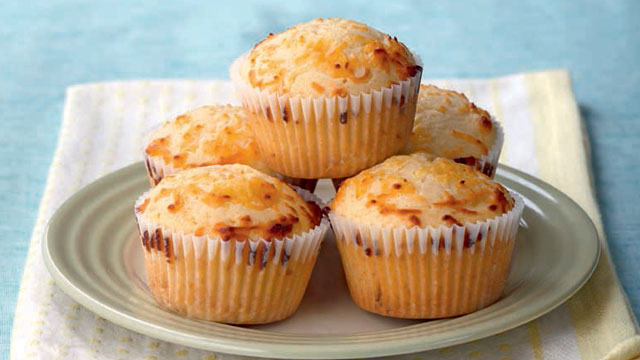 • No-Bake Chocolate Cupcakes Recipe
• Fluffy Coconut Cupcake Recipe
• Matcha Green Tea Cupcakes Recipe
Chocolate Cupcake Recipes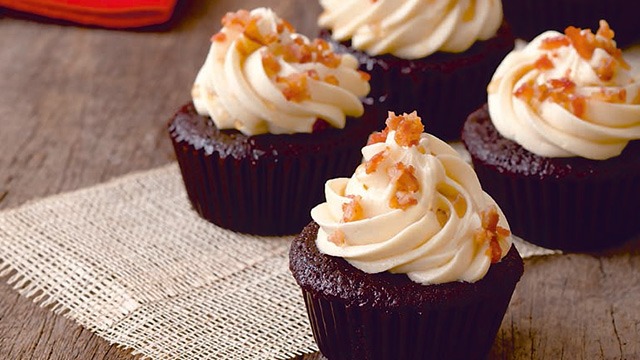 • Bacon Chocolate Cupcakes with Maple Butter Frosting Recipe
• Caramel-Filled Chocolate Cupcakes Recipe
• Dark Chocolate Cupcake with Caramel Frosting Recipe
• Chocolate Yema Cupcakes with Chocolate Ganache Frosting Recipe
Red Velvet Cupcake Recipes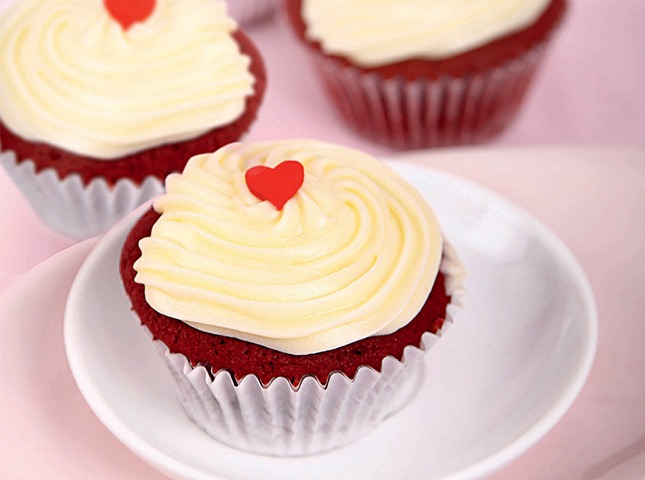 • Red Velvet Cupcake Trifles Recipe
Fruit Cupcakes Recipes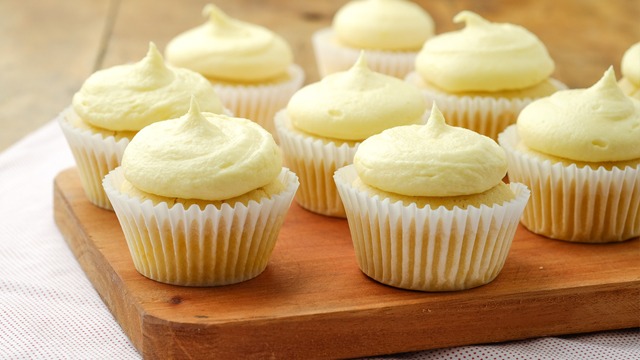 • Blueberry Cream Cheese Recipe
• Strawberry Cheesecake Cupcakes Recipe
• Lemon Funfetti Cupcakes Recipe
Leche Flan Cupcakes Recipes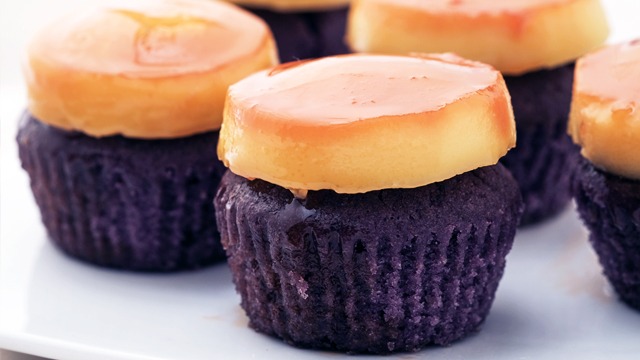 • No-Bake Graham Flan Cupcakes Recipe
Funfetti/ Sprinkles Cupcakes Recipes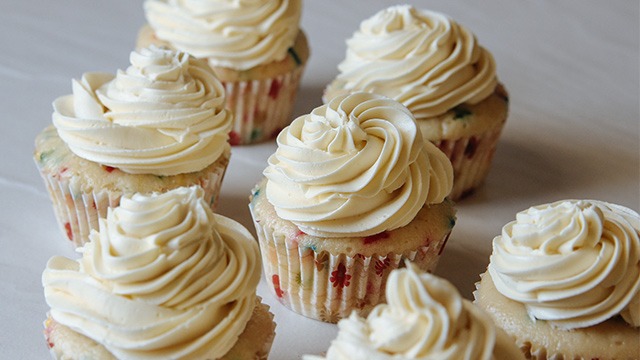 • Suprise Birthday Cake Cupcakes Recipes
Tips to Make the Best Cupcakes
1 Prepare your oven and your cupcake molds before mixing your cupcake batter.
Preheating your oven ensures that it's at the right temperature by the time you put your cupcakes in. This is important because putting the cupcake batter in while the temperature is too low will result in flat, dense cupcakes.
Meanwhile, preparing your cupcake molds by lining them with your choice of aluminum or paper cupcake liners before mixing your cupcake batter ensures that you can quickly divide the batter and bake it; baking cupcake batters right away gives your cupcakes a better chance to rise and become light and fluffy.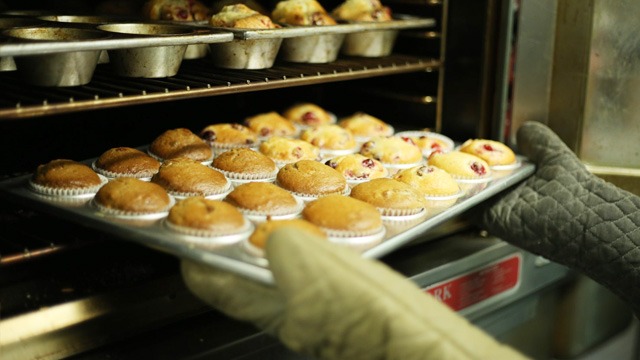 2 Don't overmix the cupcake batter.
Overmixed cupcake batters become tough, dense cupcakes. This is because cupcakes usually have cake flour, which is a type of wheat flour, and wheat flours develop gluten when mixed. Gluten is what gives your baked goods their structure, but if batters are overmixed, they tend to become tougher than they need to be and you'll end up with hard-to-bite products.
Avoid overmixing cupcake batters by stopping as soon as there are no more loose dry ingredients or lumps in the batter.
3 Make sure your cupcakes are baking evenly by turning them in the oven if necessary.
Not all ovens are created equal, and some ovens might have hotspots that might bake cupcakes faster than the rest. Knowing the quirks of your oven is important, and if you know that its heat distribution is uneven, make sure to turn your cupcake molds halfway through the baking time to ensure the cupcakes bake evenly.
Cupcake Storage Tips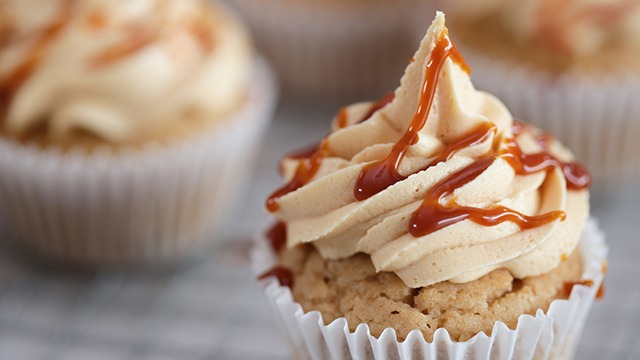 1 Unfrosted cupcakes are best stored in freezers.
If you aren't frosting your cupcakes right away, they're best stored in the freezer. This is because refrigerators keep things cold by sucking out hot air, and if you refrigerate unfrosted cupcakes, they tend to become dry. Freezing unfrosted cupcakes ensures they stay moist until you're ready to frost; simply store them in airtight containers and they will keep well for about two weeks.
2 Frosted cupcakes are best stored in the refrigerator.
Once you've frosted your cupcakes, they're best stored in the refrigerator. The frosting will protect the cupcake from losing moisture. Plus, not only does thawing frozen frosting take a long time; the texture can be ruined, too. Refrigerated cupcakes are best eaten within 3-4 days, and less if it has fresh fruit toppings.