For us Pinoys, no special occasion is complete without at least one of these delicious, well-loved desserts capping off a wonderful meal: fruit salad, buco pandan, and mango float.
Although they often make appearances on our dinner tables during birthdays, anniversaries, Noche Buena, and other celebrations, they're actually so easy to make that you can whip up a batch any time a craving for something sweet hits. All you need are a few ingredients (and your fridge, of course!).
We've rounded up three easy-to-follow classic recipes made with NESTLÉ All Purpose Cream. Serve these up at your next celebratory meal—or any regular weeknight meal, for that matter!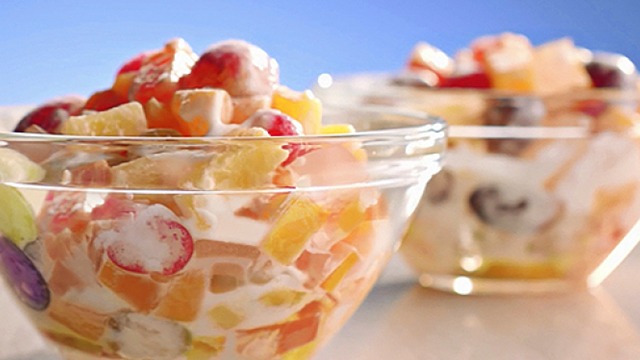 1 Classic Fruit Salad
To make this quintessential Pinoy favorite, you'll only need to mix three ingredients readily available in any supermarket and a few hours to let it chill in the fridge. Then, watch your guests wolf down this dessert in five! Remember to drain the fruit cocktail of its syrup; otherwise, your salad will be watery. Check out this sure-shot three-step recipe for Classic Fruit Salad.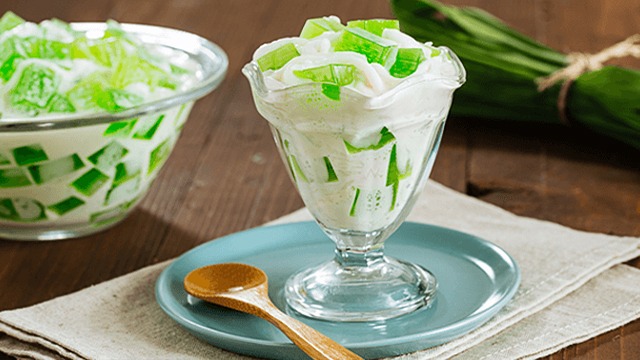 2 Buco Pandan
This classic Filipino dessert may look like an intimidating dish to make—until you actually make it yourself. Gelatin is extremely easy to work with and sets within minutes. From there, all you have to do is mix it up with the rest of the ingredients. Make sure to buy the freshest coconut you can get your hands on, and have it shredded for you on the spot. As a final touch, fold good ol' all-purpose cream in to bring together a creamy, delicious dessert. Try this recipe for a cold and sweet Buco Pandan treat you can enjoy with the family.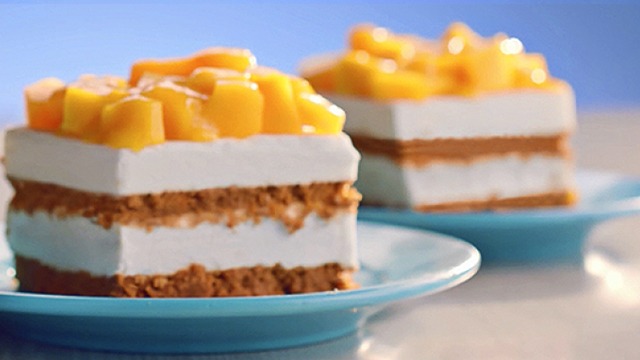 3 Mango Graham Cake
Mango graham cake or mango float needs all-purpose cream to build luscious and delicious cream layers that complement the sweetness of mangoes and the buttery crunch of the graham crust. Remember to chill the dessert in the fridge overnight to firm up the layers. Learn how to make Mango Graham Cake by following this recipe.
NESTLÉ All Purpose Cream now comes in 125ml budget pack. It's just the perfect size to satisfy cravings with any time you want to–no need to wait for special occasions to delight and impress your family with these classic desserts!
When you have one of the most versatile ingredients as a kitchen staple, you'll have endless options for all the dishes you'll whip up!
Follow Nestlé Cream on Facebook to find out more.