Providing good nutrition for the family starts with the choices that you make at the grocery store. After all, it's impossible to prepare a nutritious breakfast at home — a.k.a. the most important meal of the day — if you don't have the right ingredients in your kitchen.
That said, it's wise to invest a lot of thought into what you're putting into your cart instead of just going through the motions and grabbing the first things you see. A simple rule when making a grocery list? Make sure you've got all the food groups covered. This is because variety is key in ensuring that we're getting all the nutritional benefits from different food sources. Always remember that a balanced diet is one that includes a good combination of Go, Grow, and Glow foods.
Ready to shop healthy? Here's a quick list of the essentials to put on your grocery list — and into your cart:
Go Foods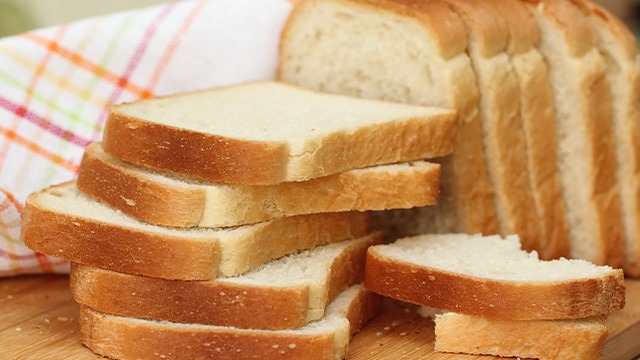 These are food items that help us "go" by providing fuel and energy to the body, allowing us to stay active and able to do physical activities — like walking, running, playing, and working — without getting tired easily. Rich in carbohydrates and fats, these are extra crucial in breakfast as they prepare us for the day ahead.
On your list
1. White or brown rice: White rice is a rich source of carbs, while brown rice (a lower-calorie option) packs a lot of dietary fiber.

2. Whole wheat bread: Made with whole grains, it's rich in

fiber, B vitamins, iron, folate, potassium, and magnesium.

3. Pasta: Pasta types—like macaroni and spaghetti—are versatile, energy-dense carb sources.

4. Oatmeal: Aside from being very filling, oats are chock-full of fiber, protein, and antioxidants.

5. Cereals: These are great sources of energy, carbohydrates, protein, and fiber.

6. Potatoes: This fibrous crop delivers energy while keeping cholesterol and blood sugar levels in check.
Tips
1. When buying cereals, limit added sugars and other sweeteners.

2. Opt for the least processed option. For example: Pick regular oatmeal over instant oatmeal.

3. Choose whole wheat or whole-grain bread whenever possible, as these have more fiber and less calories. They're ideal for making healthy breakfast sandwiches, too!
Grow Foods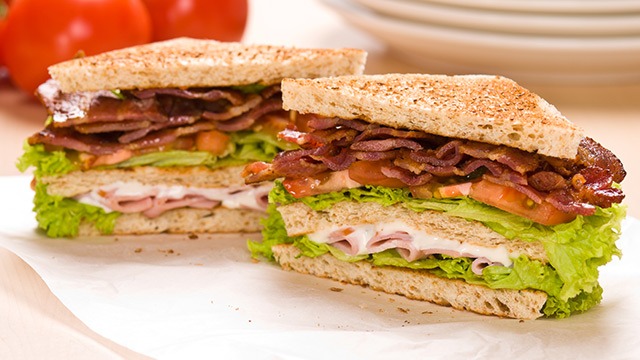 These allow our bodies to grow bigger and stronger. They're rich in protein, which helps build up bones, teeth, and muscles. Examples of grow foods include meats, fish, poultry, and dairy products. They also keep us full for longer, so we can focus on our activities during the day.
On your list
1. Chicken breasts: A good source of lean protein,

chicken also contains vitamin B, vitamin D, calcium, iron, and zinc.

2. Tuna or salmon: These seafood faves are rich in

healthy omega-3 fats and vitamin D.

3. Ham: Another lean protein, it's particularly high in selenium, a powerful antioxidant.

4. Bacon: This yummy protein source also packs in B-vitamins, omega-3, and selenium.

5. Fresh eggs: Aside from offering protein, they're nutrient-dense and help with your "good" cholesterol.

6. Low-fat cheese: They're excellent sources of calcium and protein.

7. Sandwich spreads: Lady's Choice Meaty Spreads contain real meats and dairy products that are good sources of protein and other essential nutrients.
Tips
1. Aim for at least two servings of fish per week, preferably with something that's rich in omega-3 fatty acids like

tuna and salmon.

2. Go for lean meats. While white meat (like chicken and turkey) is leaner than red meat (pork and beef) and has a lower fat content, it's good to include a healthy amount of both in one's diet.

3. Buy your ham and bacon at the meat deli or counter instead of getting from the freezer. Packaged meats may last longer but these tend to have more preservatives.
Glow Foods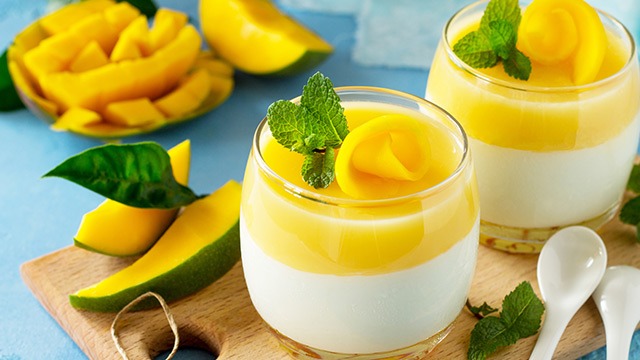 Packed with vitamins and minerals that make us "glow," these food items also support immune health, helping us fight illnesses. Fruits and vegetables — of all shapes and colors — belong to this category.
On your list
1. Fruits: Add bananas, mangoes, apples, strawberries, and citrus fruits such as oranges and lemons to your cart. Bananas are known for their high potassium content; mangoes and apples are rich in fiber; while strawberries and citrus fruits are amazing sources of Vitamin C

.

2. Vegetables: Carrots, tomatoes, bell pepper, broccoli, eggplant, lettuce, and spinach are excellent additions to your diet. Red and orange vegetables are

especially high in vitamin A, vitamin C, potassium, and vitamin K, while leafy greens are packed with antioxidants, iron, and calcium.
Tips
1. Choose a rainbow of fruits and vegetables. The many colors reflect the different vitamins and nutrients that they carry.
2. Whenever possible, buy fresh instead of canned or frozen.
3. Go for 100-percent juices with as little additives and sweeteners as possible.
For a quick and easy Go, Grow, Glow breakfast — especially for on-the-go kids — you can turn to Lady's Choice Meaty Spreads, which are made with real meat and farm-fresh eggs. (Just add some fresh veggies to your sandwich and you're done!) Lady's Choice also contains essential nutrients (Omega-3 and Omega-6) that help add to your Go, Grow, and Glow fix, especially in the morning.
Try this Asian Grilled Chicken Sandwich recipe featuring Lady's Choice Chicken Spread. This dish will help give you the benefits from the three major food groups.
Of course, every family has different needs and preferences, so feel free to customize your grocery list with items that suit your tastes and cooking style. More importantly, it pays to plan your meals ahead so you can avoid overspending and get your shopping done faster, too!
Look forward to mornings with a Lady's Choice breakfast sandwich! Even better: Start your and your child's days with an energizing routine like what celebrity mom Dimples Romana and her son Alonzo does in this Go, Grow, Glow Gising music video:
ASC REFERENCE CODE U063P051021LS
For more Go-Grow-Glow breakfast sandwich recipes, click here.
To do Co-Creation Activities visit bit.ly/lcdoittogether. For more collaborative parenting content visit the hub: bit.ly/doittogetherhub.
Follow Lady's Choice on Facebook.
t.src=v;s=b.getElementsByTagName(e)[0];
s.parentNode.insertBefore(t,s)}(window, document,'script',
'https://connect.facebook.net/en_US/fbevents.js');
fbq('init', '313711212394842');
fbq('track', 'PageView');
// ]]>
function gtag(){dataLayer.push(arguments);}
gtag('js', new Date());
gtag('config', 'AW-919548671');
// ]]>
c,d=0,f=b.length;d