Are you ready to dive into holiday prepping but the thought of endless chaos, piles of dishes, and kitchen obstacles is already giving you jitters? Fear not! By preparing ahead, you can turn this busy holiday season into a fun and (more or less) stress-free experience.
Try these tips to make cooking for the holidays fun and easy:
1 Stock up on storage containers now.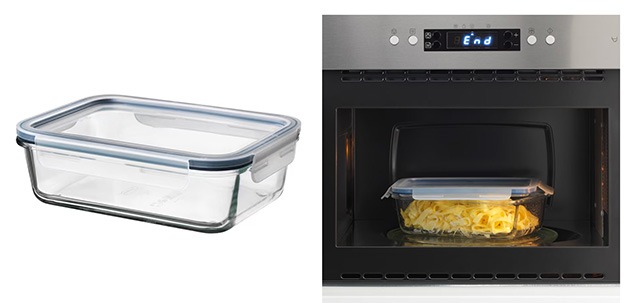 Holiday celebrations equal leftovers galore, so be sure you have enough food containers for them. We suggest choosing microwaveable glass containers since they don't absorb odors and don't tend to discolor. A good example is the IKEA 365+ Rectangle Food Container (P270 to P350), which has a convenient snap-on lid and comes in various sizes.
2 Make sure your cooking utensils are complete.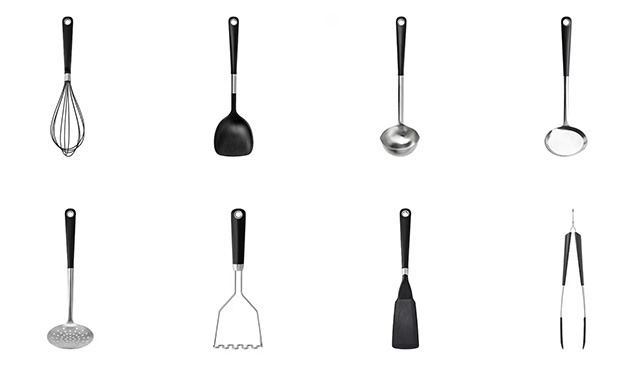 Before diving into the holiday feast preparations, check if your kitchen equipment is complete and in good working order. If you're lacking something or have a broken utensil, go on a trip to IKEA where you can shop for cooking utensils like whisks, wok turners, potato mashers, tongs, and deep-fry skimmers from the IKEA 365+ HJJALTE collection (P290 to P350).
3 Use stainless steel cookware for easy cleanup.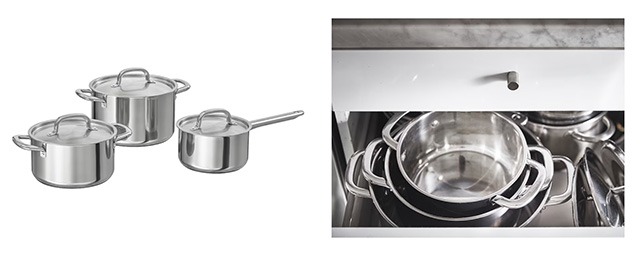 Cooking up a storm for the holidays means cleaning up a storm, too! One trick to make cleaning up easier and faster is to cook with stainless steel pots and pans. You can buy complete sets, like the IKEA 365+ Cookware Set of 6 (P2,490). Another good thing about cookware made of stainless steel? The material actually helps distribute heat evenly.
4 Use a cast iron frying pan when making steak.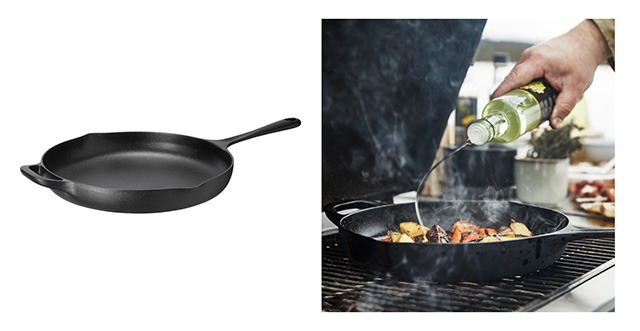 If your star dish is steak, using a cast iron pan is a must. Cast iron skillets are great for steak because they retain heat well and have a rough surface, helping create a nice sear on the meat. If you don't have one at home, try IKEA's VARDAGEN Cast Iron Frying Pan (P1,990), which is pretreated with soybean oil to help spread heat evenly.
5 Think about your table presentation.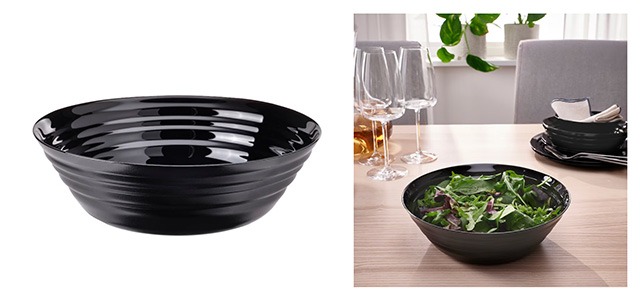 Your tablescape can add or subtract to your food's appeal. It's a good thing elegant dinnerware need not be expensive! For a chic holiday tablescape, use the NATBARB Serving Bowl (P150). This beautiful bowl is crafted from glass, polished with a glossy opaque finish, and has a design inspired by ripples of water.
6 Make your dinnerware consistent with each other.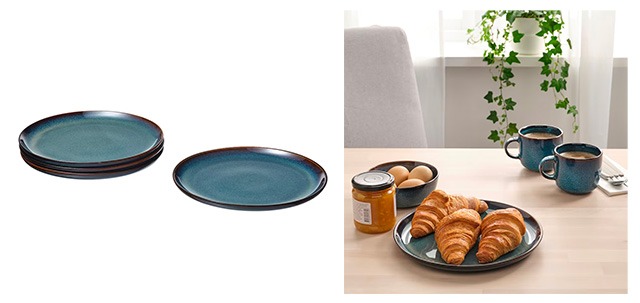 Consistency in your dinnerware adds elegance to your holiday tablescape. The glazed GLADELIG Plates (P890/4 pieces) in ocean blue with golden brown details go well with NATBARB serving bowls and plates or other dark-colored dinnerware. You can also try its sandy gray version if your current dinnerware's aesthetic is more aligned with this color.
7 Serve wine in a carafe.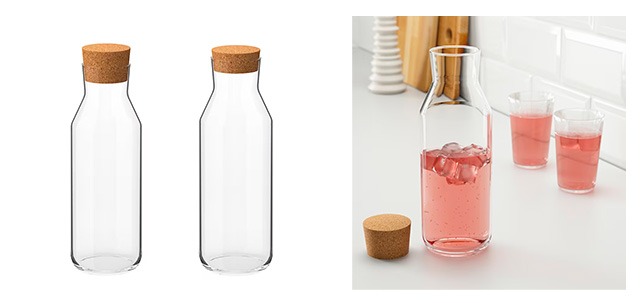 A carafe serves an aesthetic purpose and helps aerate wine, enhancing the drinking experience. The IKEA 365+ Carafe with Stopper (P300) comes with a stopper so you can close the lid once the wine is fully aerated. If wine isn't your thing, this carafe is good for other hot and cold drinks, too, thanks to its tempered glass body.
8 Use machine-washable cotton placemats.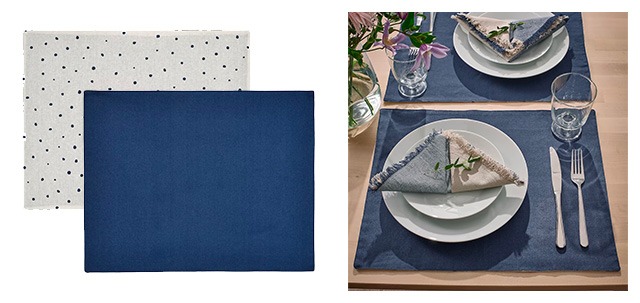 Your placemats need to do two jobs: protect your dining table from spills, stains, and scratches; and look good doing it! We recommend the NISSOGA Place Mat (P150) because it's machine washable, reversible so you have design options, and has three colorways to choose from. It also has a matching tablecloth and table napkins in the same collection.
Ready to make wonderful holiday memories? Make it a breeze by following these tips and visiting IKEA, your one-stop shop for cooking and dining essentials for the holidays.
Shop these items and more on the IKEA Philippines website, which offers parcel delivery nationwide starting at P170. You can also visit IKEA's physical store on Marina Way, Mall of Asia Complex, Pasay City. Follow the brand on Facebook for more holiday cooking and dining inspo.