Who doesn't love sinigang? Just thinking about its warm, sour broth paired with tender slow-cooked meat or seafood is enough to make our mouths water.
A staple dish in any Filipino household, it's become an all-time favorite ulam for many throughout the years. We enjoy it with the family, when it's cold and rainy, or even when we need an extra dose of comfort.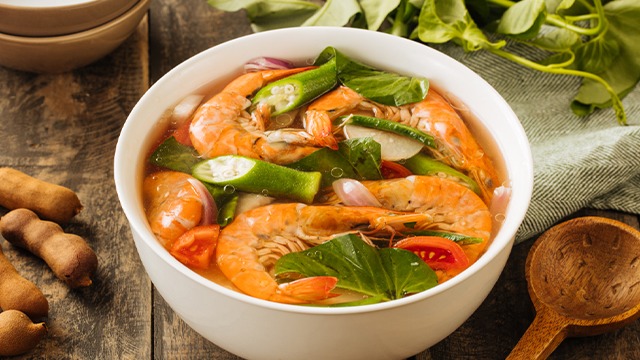 One of the best things about this dish is that it's so versatile, you can tweak it however you want. The preparation of this ulam is so personal that each family is likely to have its own unique recipe.
So, out of curiosity, we asked readers of Yummy.ph to share with us their special take on sinigang, and here are some of the dishes that caught our attention. Team Sinigang, take note!
Pork Sinigang with Rhubarb
Pork is a classic meat choice for sinigang. This is because the fat in pork cuts lends a rich flavor to the dish and pairs well with the sourness of the broth.
To make her pork sinigang unique, Kay Eriksen says that she adds rhubarb stalks to her dish when they're in season. This changes the mouthfeel of the classic dish through the introduction of different textures.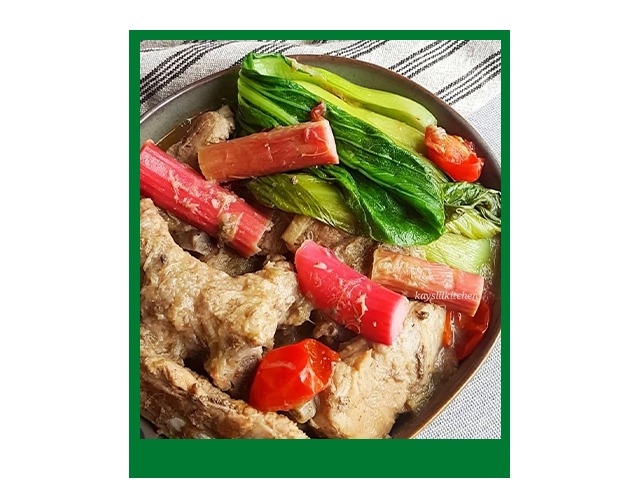 The reddish vegetable is known for its tart taste that usually works well in pies and pastries. Some liken its subtle sweetness to that of strawberries. It's this sweet-sour taste that helps it claim its place in our favorite sinigang.
Tuna Sinigang with Puso ng Saging
For those who prefer a light sinigang, fish is the way to go. You can use almost any type of fish: salmon, maya-maya, tilapia, and more.
For Mariz Zape, tuna is her fish of choice. And to make it extra special, she adds puso ng saging.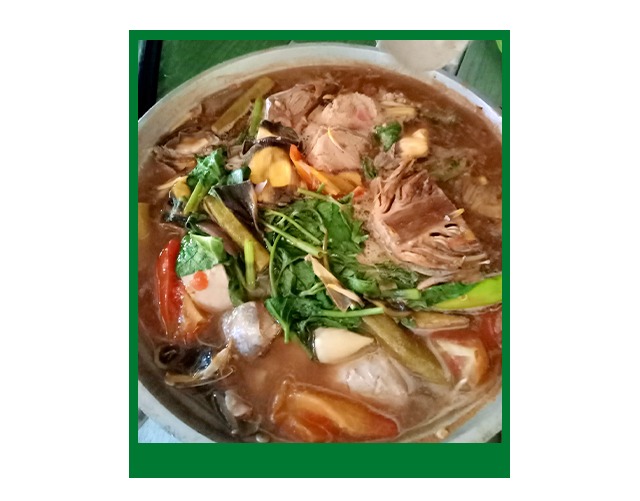 The fleshy flower adds a different texture to the traditional sinigang that we all know. Moreover, the banana blossom is easy to find in most markets and can add a good dose of fiber and essential minerals to your ulam.
Sinigang na Hipon with Celery
Lovers of seafood will no doubt say that the best sinigang is made with shrimp. This includes Mary Grace Lopez who shared with us her interesting take on the classic recipe.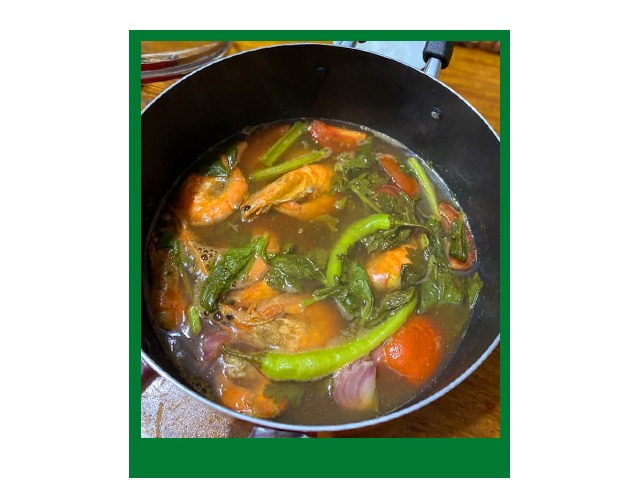 Instead of using the traditional kangkong, she substituted celery for the green, leafy vegetable. The next time you're shopping for sinigang ingredients, consider trying celery or other greens like talbos ng kamote, pechay, or even malunggay. These can help make your dish nutritious.
Sinigang na Maskara ng Baboy
Unconventional meat choices can make your favorite ulam different and exciting. For one, have you tried using maskara ng baboy? That's right, it's the meat often used to make pork sisig and pork dinakdakan.
It's also the meat that Mac RJP Besana uses for his special sinigang. He shares that he grills the maskara before tossing it into his sinigang with puso ng saging.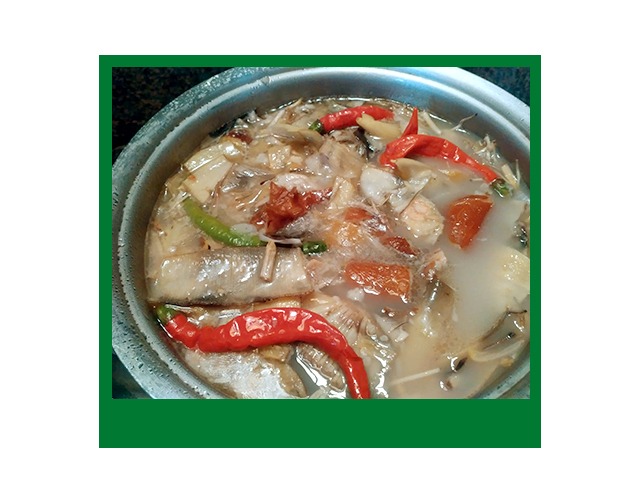 The fat in this meat cut can help make your broth richer. Plus, grilling the meat beforehand, like how Mac did, infuses a smoky flavor that can make the dish more interesting. The chewy texture of the meat just might transform sinigang into a new experience.
Ultimately, what makes sinigang great is the endless options when it comes to flavor, texture, and ingredient combinations. And considering how easy it is to shop its ingredients, this ulam is also a very sulit dish that the whole family can enjoy anytime the craving kicks in.
The next time you make sinigang, elevate your dish by trying these tips and by using Knorr Sinigang Mix. Made with real ingredients, this instant mix pairs well with a variety of meats and veggies. Whether you prefer pork, chicken, fish, or shrimp, you can easily get your asim-kilig fix with Knorr Sinigang Mix.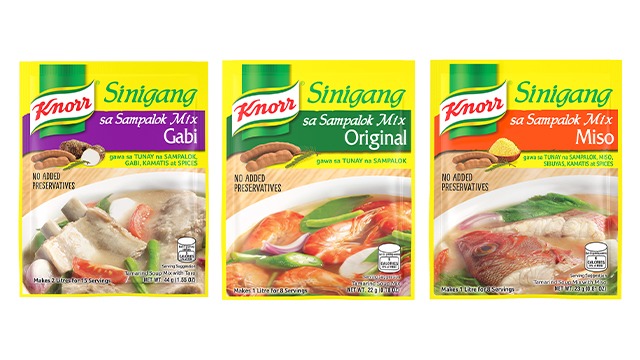 Try it with these other sinigang recipes:
1. Corned Beef Sinigang. Trade beef for corned beef to make this dish extra flavorful.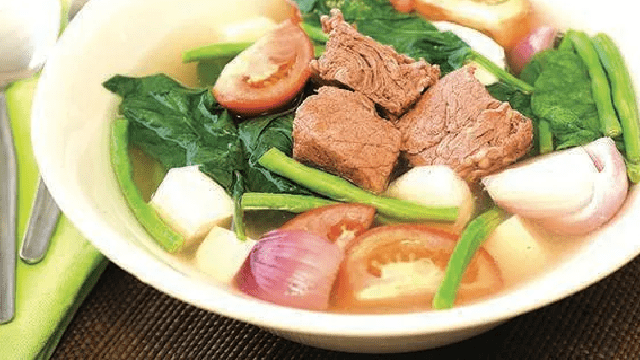 2. Kimchi Sinigang. This recipe calls for kimchi and gochujang, resulting to a unique sinigang experience.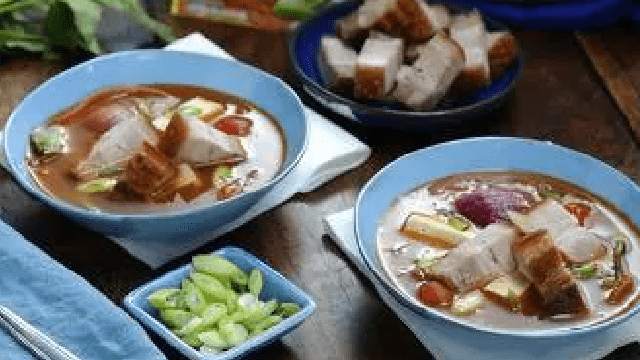 3. Sinigang sa Pakwan. Watermelon will give your favorite ulam a hint of sweetness.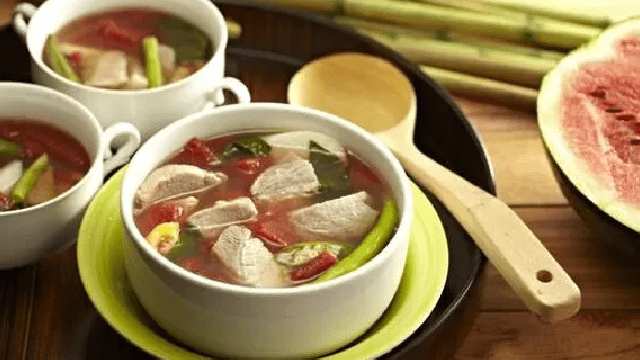 4. Sinigang na Manok. Ninong Ry puts his unique twist to the classic dish.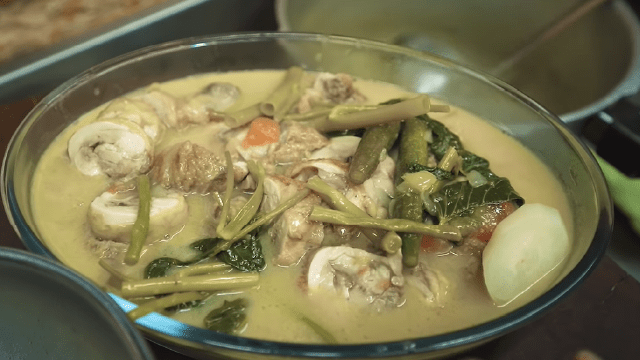 5. Classic Sinigang na Pork with Gabi. When all else fails, you can always turn to the original recipe for comfort.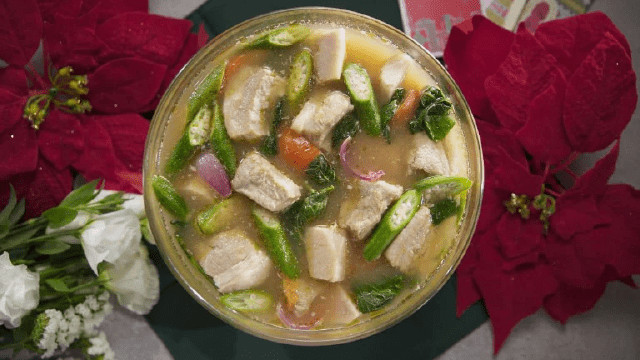 Shop Knorr Sinigang Mix at the nearest grocery store or online via Lazada or Shopee. For more information, follow Knorr on Facebook.