Sandwiches are a godsend to busy moms. With just pieces of bread and a range of sweet and savory ingredients, quick and nakakabusog meals can be made literally at any time of the day. Preparing them is easy, too—either you assemble and serve or do minimal cooking like frying or toasting ingredients before you put the ingredients together.
Check out these sandwich ideas you can make with your kids in a jiffy whenever they are craving for something filling. You'll only need your choice of sliced bread, ready-made meaty sandwich spreads, and other ingredients that you may already have in your kitchen or refrigerator, as well as 10 minutes of your time.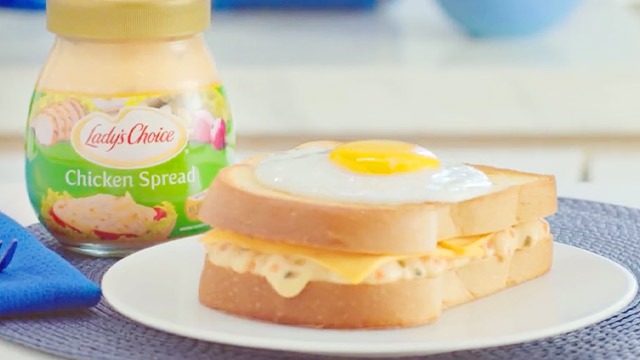 1 Chicken Lava Toast
Chicken Lava Toast makes for a delicious pick-me-up for sluggish kids in the morning. What's the lava part, you ask? It's when you slice right through the center of the sandwich, breaking the egg yolk to make it ooze on the toast!
Watch Dimples and Alonzo's recipe vlog to make one at home: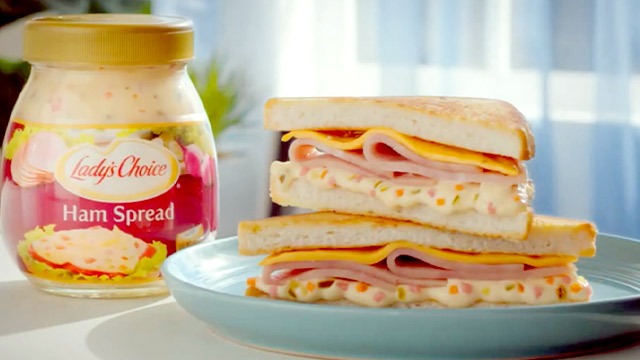 2 Mega Melty Sandwich
Love grilled ham and cheese sandwiches? You and your kids will love this creamy take on the original: Mega Melty Sandwich! This sandwich is great for breakfast or as a filling snack.
Watch this for the easy-to-follow recipe: Mega Melty Sandwich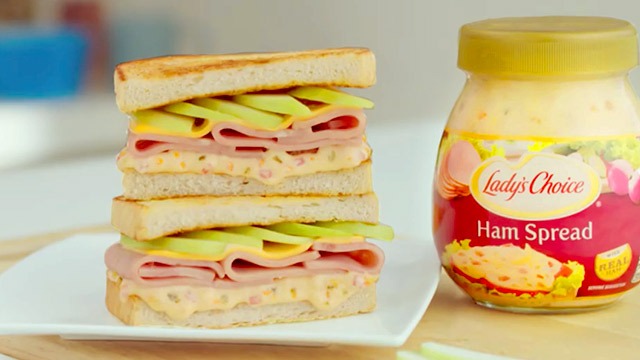 3 Crunchy Hamwich
Kids and adults alike will enjoy the delightful textures and flavor combinations of the Crunchy Hamwich. Serve this hot and fresh for lunch!
Make this sandwich by watching this video: Crunchy Hamwich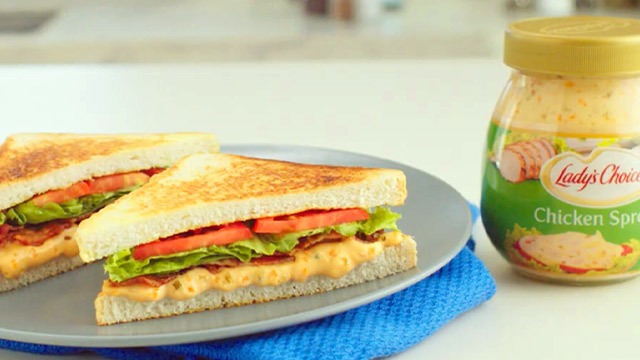 4 Chicken Bacon Explosion
Chicken Bacon Explosion is a heftier spin on the classic BLT (bacon, lettuce, and tomato) sandwich.
Get the complete ingredients list and recipe here: Chicken Bacon Explosion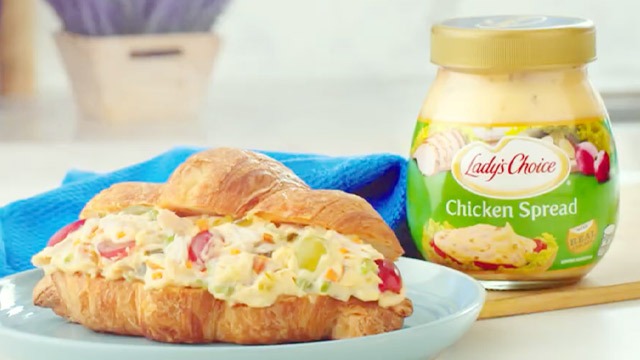 5 Chunky Chicken Sandwich
Have leftover roasted chicken? Shred the remaining meat and mix it together with other ingredients to complete this Chunky Chicken Sandwich! This should be filling enough to have for breakfast or merienda.
Make this today by watching this: Chunky Chicken Sandwich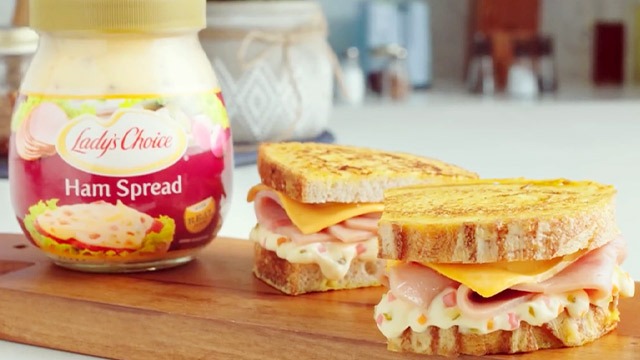 6 Hamcheeza Sandwich
French toast is a classic breakfast meal, but Hamcheeza Sandwich is a savory take compared to the sweet, fruity options we're more familiar with. Your kids will love waking up to this breakfast treat!
For the complete recipe, watch this: Hamcheeza Sandwich
Get your kids to help you so preparing meals can turn into a bonding experience! Mom or dad can do the cooking, slicing, and chopping, while the children can take on easier tasks like whisking liquid ingredients and assembling the sandwiches.
To make these delicious sandwiches even zestier and tastier, use Lady's Choice Sandwich Spreads in Chicken and Ham variants as recommended in these recipes. You can also try other fun flavors up by opting for Tuna or Bacon!
Trust us, everyone will enjoy the experience of making and enjoying these delicious creations.
Visit the Lady's Choice website for more easy recipes. Follow Lady's Choice Philippines on Facebook for more information.
gtag('config', 'AW-919548671');
// ]]>