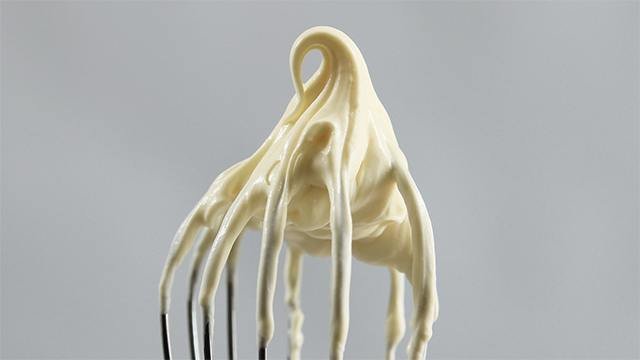 You don't need a mixer to top your favorite desserts with whipped cream. Start with cold heavy cream and chilled tools, then whip away! Here are 3 simple ways to do it: 
Use a Whisk
Do it old-school and pour heavy cream and use a whisk to whip the cream to form stiff peaks. It's easier than you might think! If you use a chilled bowl and whisk, it'll be even easier. 
Use a Coffee Press
A coffee press is not just for making coffee. You can use it to froth milk and whip cream, too. Simply unscrew the lid from the plunger so that the filter reaches the bottom, pour heavy cream into the carafe, and pump the plunger to whip the cream. 
Use a Mason Jar
We learned this hack from Cake Boss, Buddy Valastro. Grab a chilled mason jar, pour cold heavy cream, and shake it like you mean it!