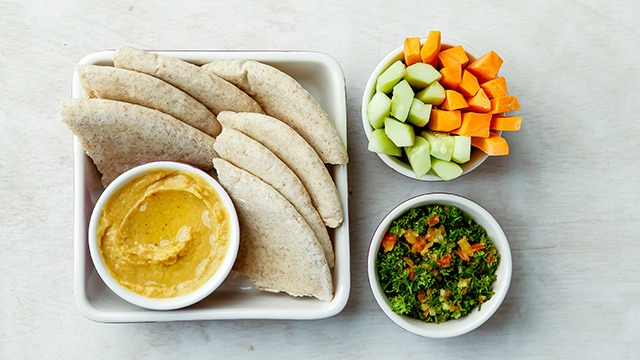 Meal prep may be the seemingly unrealistic and unattainable feat that only a few can achieve—but it's not completely true! Preparing meals can be quick and easy if planned ahead. The great thing about cooking your own baon? You can save yourself an impressive amount of time and money.
The trick is to spend a couple hours on Sunday evening to prepare lunches for Monday through Friday. Say goodbye to rushed mornings and unhealthy fast food binges! When it's time to head out, you can just grab and go.
Here is one week's worth of practical make-ahead lunch ideas.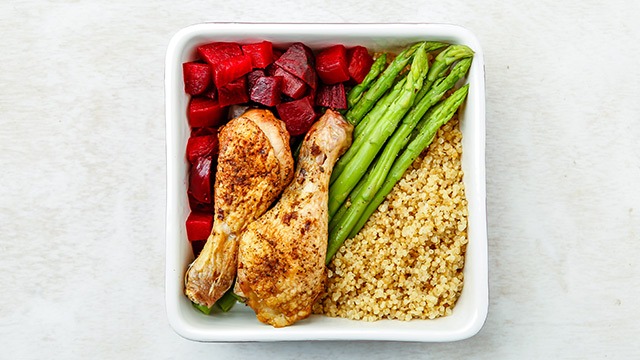 Monday
Power through Monday with a nutritious lunch! You can source out local vegetables from your grocery or market for organic finds.
Roast Chicken
Roasted Beets
Blanched Asparagus
Quinoa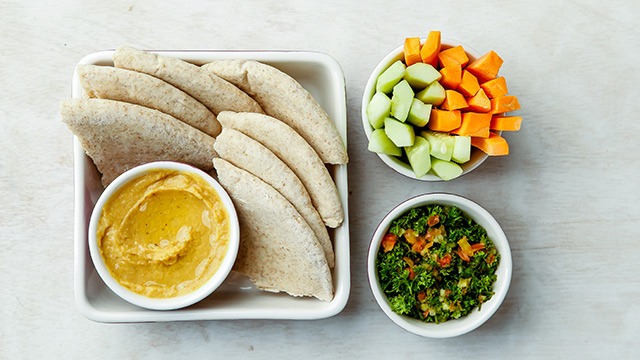 Tuesday
There is no cooking needed to make this delicious Mediterranean feast. A fresh, crisp tabbouleh salad is a perfect match for protein-packed hummus. Have this meal with crunchy carrots and cucumbers, and dip away!
Pita
Hummus
Tabbouleh
Cucumbers and Carrots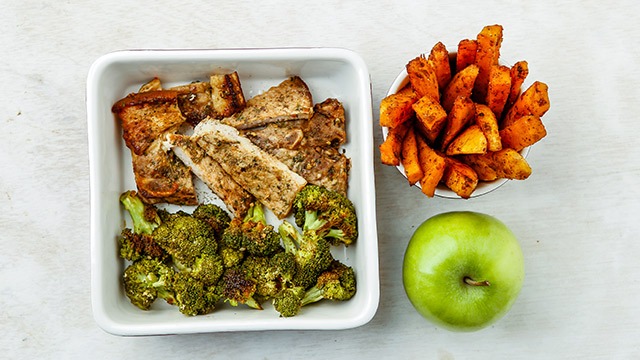 Wednesday
Good-for-you sweet potatoes will crisp up in the oven, making it a delicious starch for your meal. Roast your broccoli and sweet potato chips at the same time to maximize time. When the merienda mucnhies hit, have a piece of fruit ready. 
Peppered Pork Chop
Roasted Broccoli
Baked Sweet Potato Chips
Apple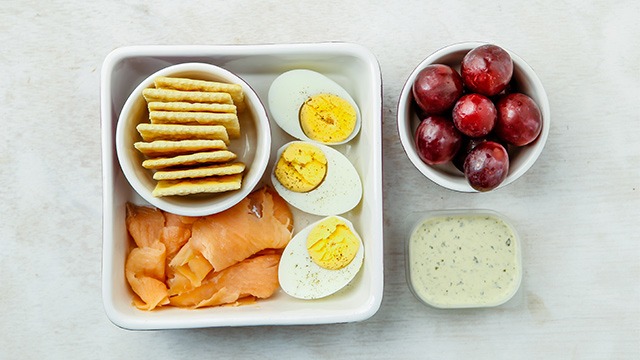 ADVERTISEMENT - CONTINUE READING BELOW
Recommended Videos
Thursday
This meal requires minimal preparation. All you have to do is prep the salmon, boil the eggs, and pack everything up! Smoked salmon goes well with creamy herbed salad dressings and sauces.
Smoked Salmon with Herbed Aioli
Wheat Crackers
Hard-Boiled Eggs
Grapes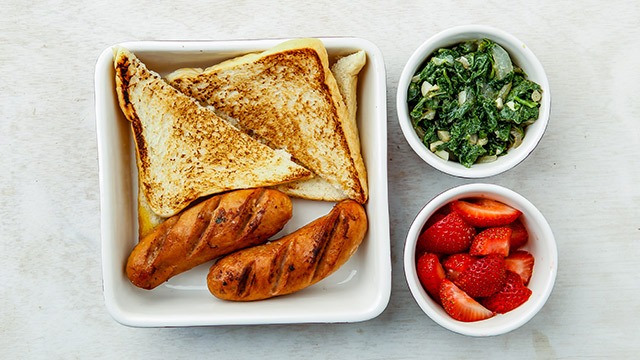 Friday
Celebrate the end of the week with hearty Italian sausages! Get your daily dose of greens with a quick sauté of dark leafy greens like spinach. Also, remember to pack some fruit for snack time.
Italian Sausage
Toast
Sauteed Spinach
Strawberries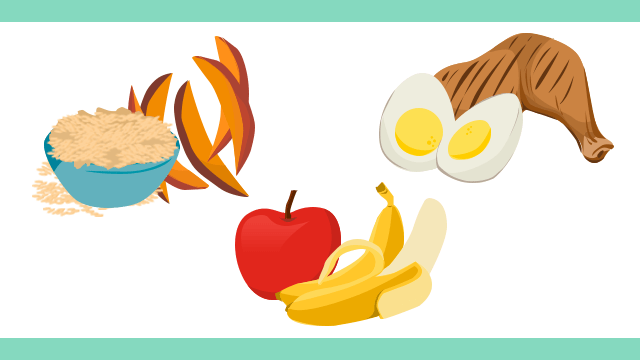 A Handy Guide to a Healthy Packed Lunch
Posted in:
Prepping