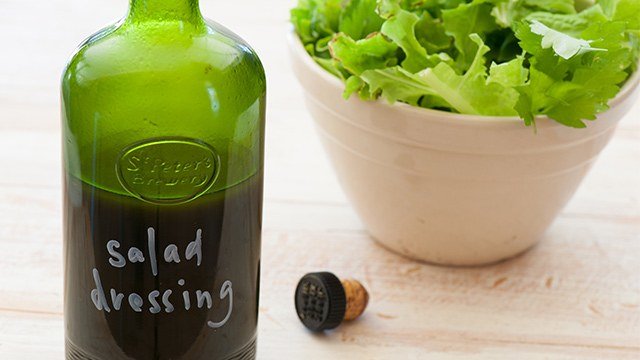 If you have a working kitchen, basic prep tools, and reliable recipes and instructions, you can probably save a lot of money by excluding these items off your grocery list. While it is easier to grab these items from the grocery shelves, prepping them from scratch barely takes any effort at all. Many of these items can be made from kitchen scraps and pantry staples, and only require one or two steps of basic prepping. You'll feel the payoff in the long run!
1 Salad dressing
It's hard to find a good bottle of salad dressing that's less than P100. You can make one from scratch by following one simple formula: 3 parts extra virgin olive oil, 1 part lemon juice or your choice of vinegar, and a pinch of salt and pepper. You can even add a light drizzle of honey to add a layer of sweet flavors! Plus, you probably have everything you need in your pantry.
2 Pre-cut fruit
Purchasing pre-cut fruit in the grocery may be very convenient—you won't have to slice and prep anything at home anymore. However, the prices spike once they are sliced and bundled together. You're better off buying the whole fruit itself. Here's a tip for extra fruit that you can't finish before they become overripe: keep them in zip-top bags in the freezer and save them for smoothies!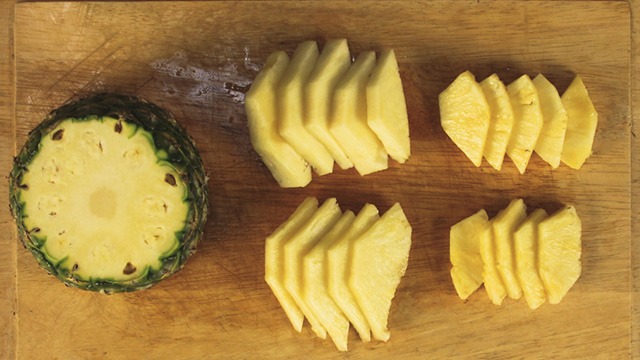 WATCH: How to Slice a Pineapple
Posted in:
Prepping
3 Breadcrumbs
Toast that old, crusty, stale piece of bread and place it in your food processor. Give it a quick whiz, and you'll have breadcrumbs ready to use for fried chicken, pork cutlets, and almost anything you'd like to bread and fry!
4 Tahini
In Manila, tahini is relatively difficult to find. While you can purchase a bottle of tahini in specialty shops, it'll cost you more than P500. Worry not! Tahini is unbelievably easy to make at home, and all you need is a strong food processor. Simply whiz ½ cup of sesame seeds with a light drizzle of extra virgin olive oil. Once it comes together into a smooth and spreadable paste, season with salt and whiz it for a few more seconds. You'll have a bottle of your own homemade tahini that will last you several weeks.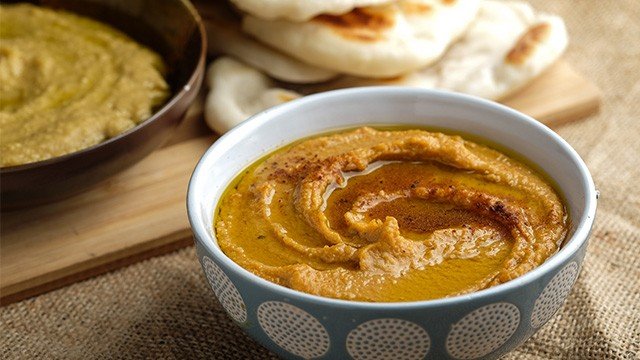 3 Different Ways to Make Hummus
Posted in:
Cooking
5 Stock
You can use scraps to make you own stock at home: beef bones, chicken bones, vegetable scraps, and old cheese rinds. Avoid reaching for ready-made stock from the grocery—these are often over-seasoned and riddled with preservatives. You can always keep your homemade stock in the freezer until you need to use it.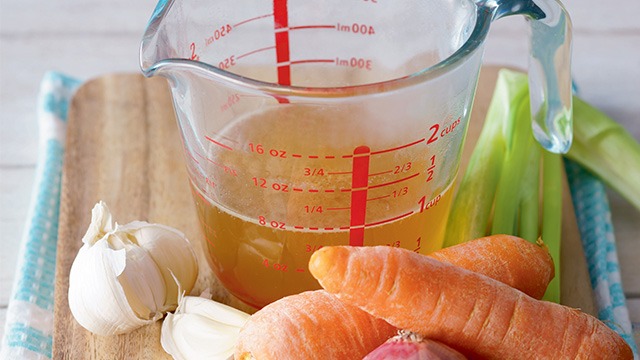 The Best Way to Freeze Homemade Stock
Posted in:
Prepping
6 Pesto
Bottled pesto sauce isn't cheap—again, it'll cost you more than P100 for a good bottle. When basil is in season, grab a big bunch or two from the market and make you own at home! It'll come out cheaper, tastier, and fresher than anything that comes from a bottle.
7 Granola
Granola is a super quick snack that you can make at home—all you need is oats, honey, and seeds or nuts of your choice. Purchase peanuts, sunflower seeds, pumpkin seeds, and raisins for flavor. They won't cost you much! Did you know that you don't need an oven to make granola, either? Here's a recipe for stovetop granola: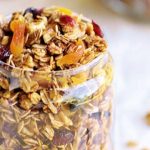 Fruit and Nut Stovetop Granola
Posted in:
Recipe
ALSO READ: