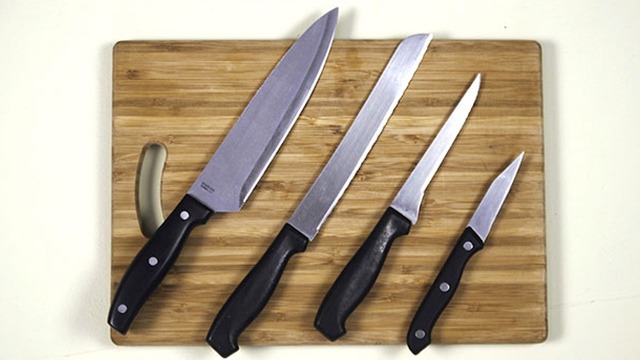 Every kitchen needs its essentials for proper prep work. These 4 basic knives are what every home cook should have in his or her kitchen to cover all the basics: chopping, slicing, peeling, and deboning.
1 Chef's knife
If there is one knife that you absolutely need to have in your kitchen, it's a chef's knife. This knife can do almost all the work for you, so invest in a good one and take care of it by sharpening it and drying it right after washing. A good knife will last forever if cared for properly. Do not, however, use this knife for butchering or deboning your meat: these blades are not flexible, which makes them dangerous if misused for these purposes.
2 Paring knife
For ingredients that are too small to work with when using a chef's knife, bring out your handy paring knife. Hull strawberries and peel shallots with this small but razor sharp blade: you can carefully prep ingredients that need lots of attention. Also, you gain more control over your hand motions with a paring knife when peeling apples!
3 Bread knife or serrated knife
The serrated edges of these knives make it ideal for slicing through both soft and crusty breads. Pop these knives out of your drawer for large ingredients that need slicing, too, like melons, layer cakes, pineapples, and tomatoes.
4 Boning knife
Looking to debone meat and fillet fish by yourself? The flexibility of a boning knife helps you get through all the nooks and crannies of your poultry, meat, and fish.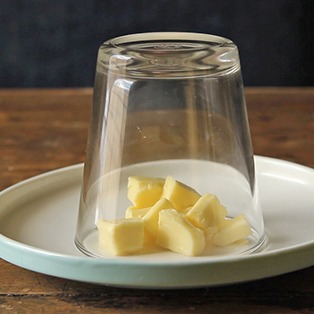 WATCH: 4 Cooking Hacks You Should Know
Posted in:
Cooking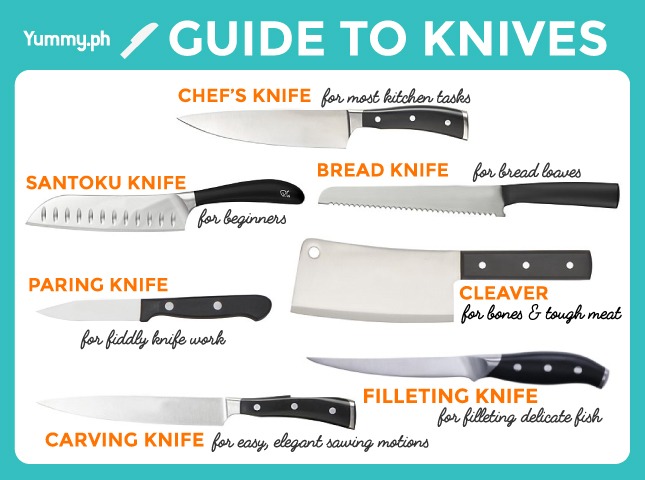 The Yummy.ph Guide to Knives
Posted in:
News + Trends
ADVERTISEMENT - CONTINUE READING BELOW
Recommended Videos