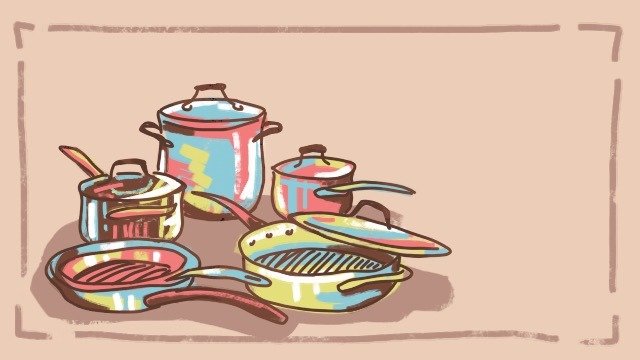 Investing in pots and pans is a big step in putting a kitchen together. Do you need every single kind out there? You really only need a few things: cover your bases with tools for making roasts, sauces, stir-fries, simple sautés, soups, and quick sears. We listed down all their unique and specific uses and why they deserve a spot in your kitchen: 

1 Cast iron skillet
Cast iron skillets, if cared for properly, can seriously last you a lifetime! It develops a naturally non-stick surface over time and is the perfect pan for getting good sears on meats. It's oven-proof, too, so you can do quick sears and finish off your dishes in the oven.
2 Saucepan
This handy pan is best used for putting together sauces for savory dishes or pastry creams for desserts. It's also the perfect pan to use for heating small batches of leftovers over the stove.
3 Wok
Stir-fries are some of the easiest and quickest dishes to put together—a wok or kawali is essential in cooking with lots of heat and space for tossing!
4 Non-stick skillet
Non-stick surfaces are perfect for cooking delicate food like eggs, fish, and tofu. It's a handy pan that can handle easy sautés and simple frying.
5 Dutch oven
Look for enamel-coated Dutch ovens—like cast iron pans, they develop non-stick surfaces over time and are extremely durable. Plus, they can be used both on the stovetop and in the oven! Use Dutch ovens for stews, braises, and breads.
6 Stainless steel pan
The great thing about stainless steel is that it heats up in seconds. Cover your basic stir-fry and sauté needs with this pan.
7 Large stockpot
Stocks, broths, soups, and stews are food for the soul. Invest in a stockpot to get the job done! You will also need a pot that's big enough to cook dried pasta noodles.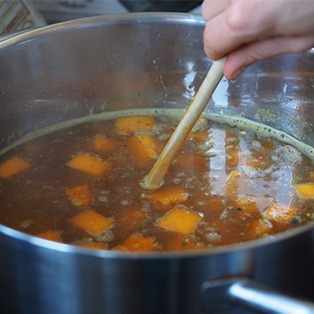 4 Tips to Making Great Homemade Stock
Posted in:
Cooking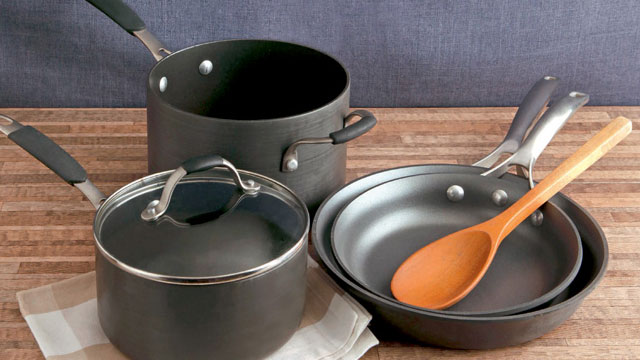 Tip of the Week: Choosing the Right Pans
Posted in:
Cooking