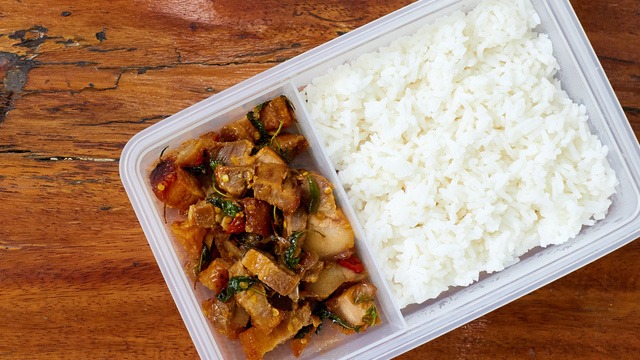 Watching the food prices go up and down every week is exhausting and troubling as well, especially for those who already have a tight budget. With the return of face-to-face classes as well as office workers going back to the offices, there is a need again for budget-friendly ulam baon ideas that will energize them for the rest of the day. 
Making a meal plan is one of those tasks that can help you worry less as well as maximize the contents of your kitchen. If you're thinking of what to cook for next week's baon, we have a meal plan that is not only going to be hearty and delicious but also affordable. Each of these meals costs less than P40 per person. (That's more than the poverty threshold of P18 per meal that the Philippine Statistics Authority (PSA) declared the average poor family can spend on a meal per person.)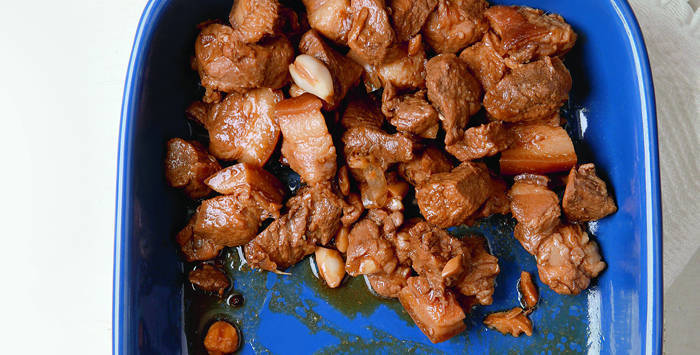 To get to these numbers, we used the Department of Agriculture Bantay Presyo weekly price roundup of palengke staples as well as the GoCart mobile app and Safe Select Online Market to calculate our price lists for these baon recipes. Note that prices can change but unless there's a drastic change in prices, each baon recipe we calculated all fall below the P40 per serving mark. 
Each of these recipes are loaded with vegetables, tofu, and tilapia (the most affordable fish on the market today) but what's great is that you can easily swap in chicken instead of fish or even pork if you have more budget.
Ready to try this ulam baon meal plan?
Here are the recipes for this budget ulam baon recipe meal plan using fish and tokwa: 
1 Monday: Tilapia Strips Recipe = P32.75 per serving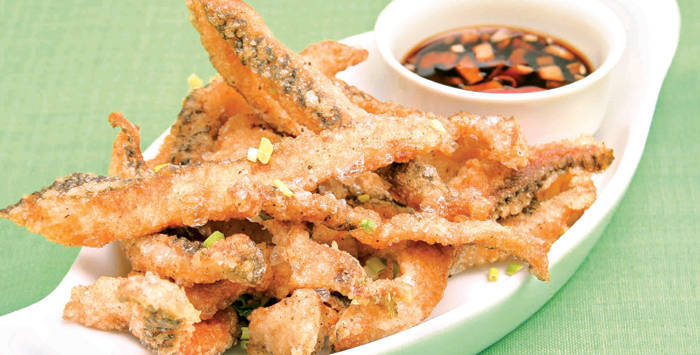 This baon recipe is easy to make, and if you ask your fishmonger at the palengke to fillet the fish for you before you go home with it, it's even easier! We used tilapia for this recipe but if you can't get to the palengke, try your local supermarket or even grab on-sale frozen cream dory fillets or even frozen tilapia fillets from the frozen food section.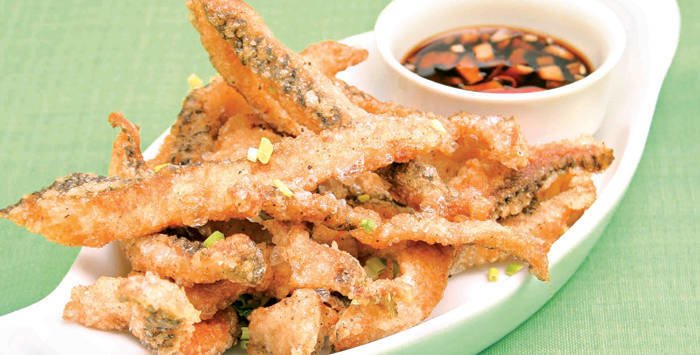 Tilapia Strips Recipe
Posted in:
Recipe
2 Tuesday: Pechay and Hibe Fried Rice Recipe = P22.03 Per Serving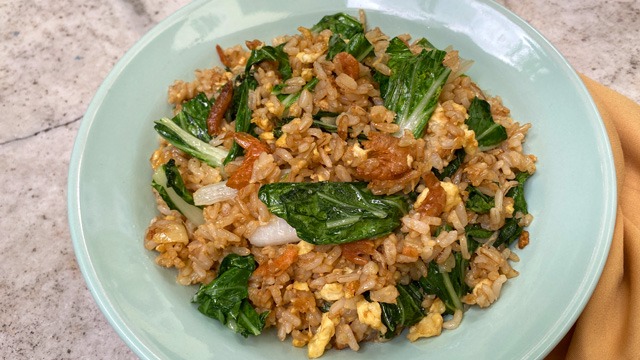 An all-in-one fried rice recipe is a genius addition to your baon box. You not only get a super-flavorful meal but it's also easy to eat. This has fluffy scrambled eggs, bits of dried shrimp or hibe that boost the umami factor, and is loaded with chopped pechay Tagalog so you feel good about eating your greens in the middle of the work week. 
ADVERTISEMENT - CONTINUE READING BELOW
Recommended Videos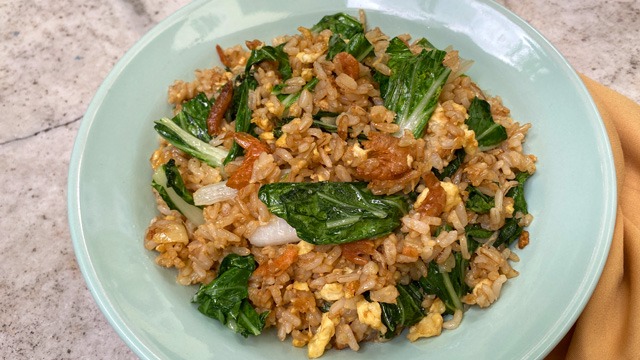 Pechay And Hibe Fried Rice Recipe
Posted in:
Recipe
3 Wednesday: Chili Garlic Tofu Recipe = P36.40 Per Serving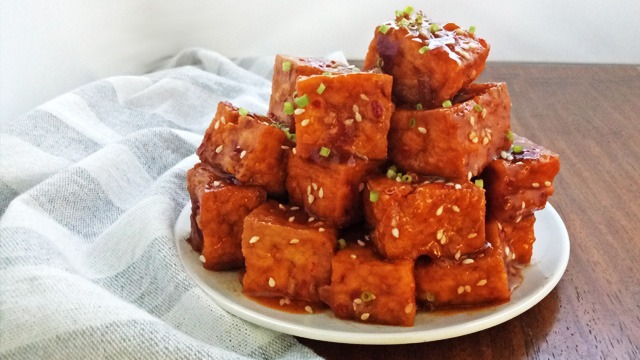 Who doesn't love a hot and spicy dish for their baon once in a while? Chili garlic paste is a common ingredient in some Chinese recipes, so if you have some on hand, you know that a little bit of this paste will go a long way to making a flavorful and spicy dish. The fried tokwa cubes are coated in the spicy sauce with hints of sesame to give it more flavor with every bite. 
Not feeling the tokwa for baon today? Tap your budget and fry some chicken pieces to coat with this delicious sauce instead.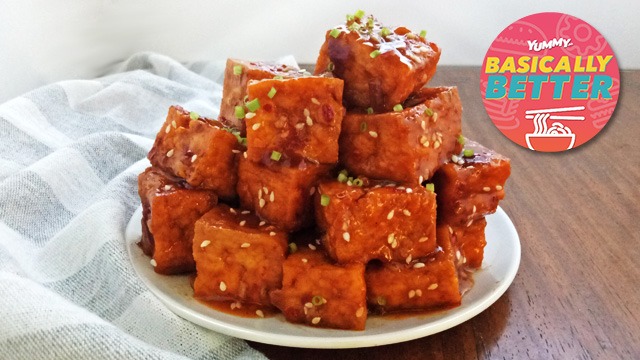 Chili Garlic Tofu Recipe
Posted in:
Recipe
4 Thursday: Tortang Talong Recipe with Tokwa = P28.43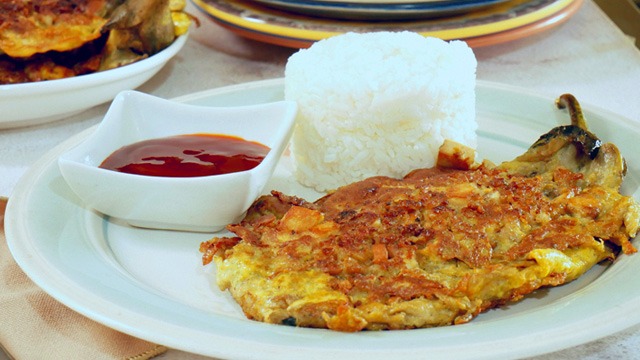 It's not every day that you can make tortang talong but if you have some time the day (or even two days) before to prepare the eggplant or talong, you'll be glad you did. Already prepped eggplant makes this baon meal extra easy to do. Plus, it's easy to sneak some leftover chicken or pork into this dish from the night before if you so wanted to.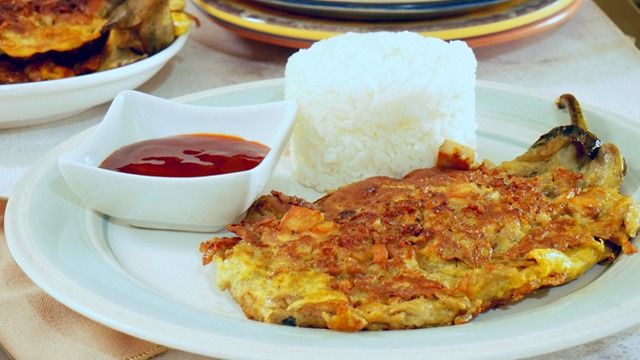 Tortang Talong With Tokwa Recipe
Posted in:
Recipe
5 Friday: Sayote Lumpia Recipe = P25.33 per serving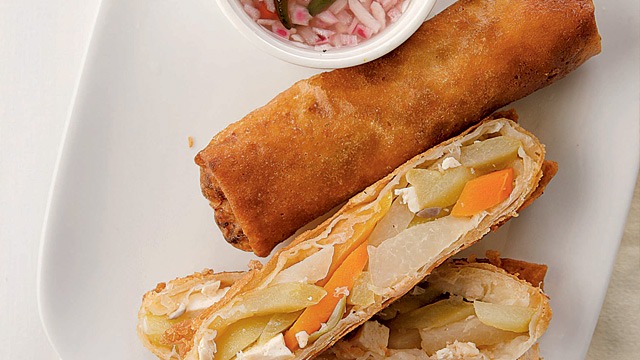 It's Friday, and if you're trying to keep petsa de peligro from happening to you at the end of this week, too, try using up the last bit of veggies in your kitchen for this easy lumpia recipe that uses sayote as the flavorful filling. 
Want to make it heartier, add some leftover shredded chicken or even flaked fish to give this lumpia recipe a bit of meatiness. You can even pair this crispy fried lumpia with a bowl of ginisang monggo if you've got it.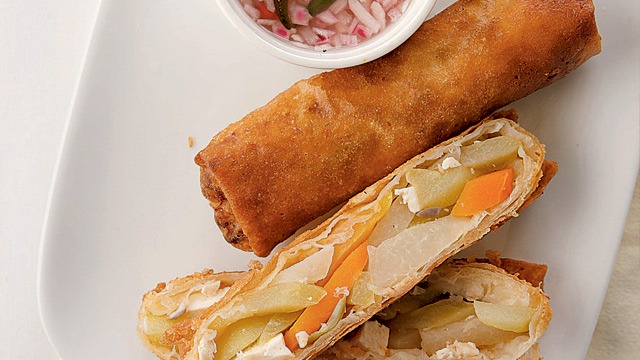 Sayote Egg Roll Recipe
Posted in:
Recipe
Tips To Making This Baon Meal Plan
The key to any meal plan is (literally) planning ahead of time and organizing the meal ideas. You can make many dishes but the ingredients all need to be ready. Plus, the recipes should be easy to make so you don't fumble and make a mistake when you least expect it: in the morning when you're in a rush to get packed and people out of the house. 
To help you maximize your time, here are some tips that will make your weekly baon planning easier: 
1 Stock your kitchen with essential ingredients. 
You have ingredient staples that will be used in almost every recipe, so this means having a ready stock of ingredients in your kitchen that you regularly use. These are commonly any of these ingredients: 
• cooking oil 
• salt 
• ground pepper 
• sugar 
• ginisa trinity: garlic, onions, and tomatoes 
• choice of fresh meat 
• choice of fresh vegetables
• canned food and veggies
• frozen and chilled meat and veggies 
Keep these in stock and you'll find that you will have enough supplies to make any baon meal whenever you feel like diverging from the meal plan. 
2 Reuse ingredients from other recipes.
The key to any successful meal plan is to maximize your ingredients and this means, if you use one ingredient in one recipe, use it for another recipe so you don't waste excess ingredients. Not every recipe will need, for example, oyster sauce and sesame oil, but if you do use it and have extra, you can use it for the next baon dish you will make later in the week. 
3 Cook ahead. 
Another key to making your baon meal plan easy to prepare every morning is to maximize your time one day or even two days in advance. The tokwa for these recipes can all be cooked ahead of time whenever you find yourself with some extra time. The fish can be prepared and ready to cook on the day itself as well. Whatever step in the recipe you see fit can be done ahead, you should take advantage of it to save you time and lessen the stress of the morning rush. 
4 To save your budget, cut expensive ingredient amounts where you can. 
Do you really need to use 1 kilo ground pork for the ginisang pechay recipe? Sure, the ground pork makes the dish extra meaty and hearty but the main ingredient for the recipe is the pechay Tagalog. So, instead of loading up on meat, you can minimize the amount used and instead use half or even a quarter of what is used in the recipe.
This way, you still get the meaty taste that you want without spending more than you're able to afford. 
5 Make it extra saucy and add sabaw! 
Sometimes, the sauce is all you need to make a dish super appetizing! Why else would you spoon the sauce from your chicken stir fry over your rice? The same goes for soupy ulam recipes such as sinigang and tinola. This is one savvy piece of food business advice that you can use when serving food at home or for baon: serve sabaw to make your meal more appetizing and whet appetites. 
***