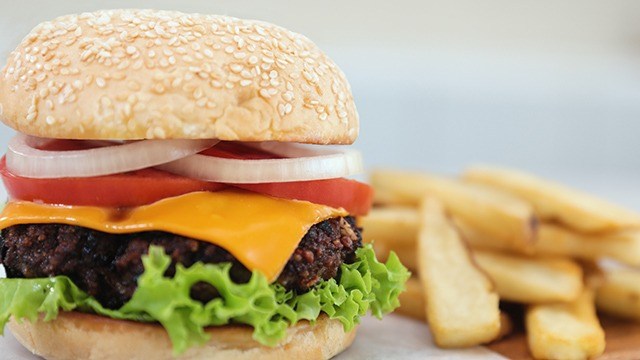 The grill will be everywhere this summer and if you're planning on grilling burgers, you'll need these tips to help you make the best-tasting burgers. So whether you're out of town on vacay or having a staycation this summer, these tips will help you make the best burgers: 
1 Use fresh ground beef. 
A burger is all about the beef, and you'll taste it if it's less than fresh. Ask your local butcher to grind some beef cubes for you for best results.
2 Use beef with fat in it. 
Skip the lean beef for your Bolognese, because you'll need the fat in the ground beef to keep it moist as it cooks. If you have lean beef on hand, add fat such as chopped up bacon, which will not only add the moisture back into the beef, it will add flavor, too.
3 Season it before cooking instead. 
The fresh beef won't suffer from not being salted from the inside out. You can season only the outside, and it will still be a tasty burger. But by seasoning it just before cooking, you prevent it from turning into a burger with the texture of sausage or a hotdog. But if you are going to add something to your burger meat… 
4 Don't mash. Mix. 
If you've had burgers that was dense and looked like a piece of meat rather than ground meat, then you know that the burger maker was too heavy-handed. Instead, mix the beef together with any mix-ins such as chopped onions, bacon bits, garlic. Mix with your fingers or forks if needed to get the most tender burger you'll ever sink your teeth into.
5 Make your hamburger bigger than your bun. 
Ground beef shrinks when cooked so by making it bigger than your bun, this ensures that the burger is the right size for your bun, not smaller.
6 Make a dent in the middle. 
This prevents the center from doming as it cooks.
7 Cook it to your desired doneness. 
If you're using the freshest beef from a butcher you trust, you can cook a burger to medium doneness (still pink on the inside) and have a burger that tastes like a steak.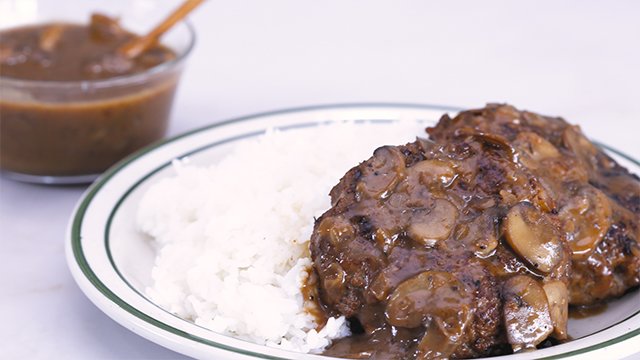 WATCH: How to Make Burger Steak
Posted in:
Cooking