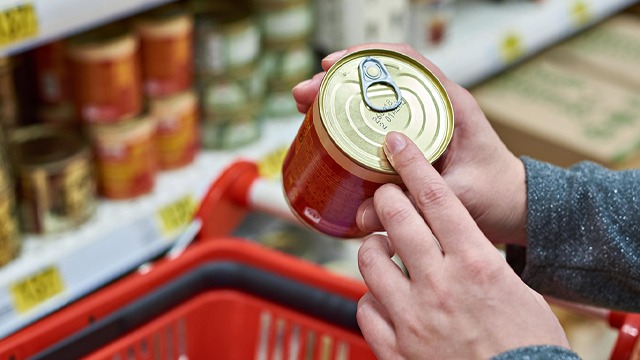 It all started with hunger. When hungry people found cans of expired food, hunger didn't stop them from eating the "free food". This is what made them sick and worse, it made them so sick they were hospitalized.
That's the problem with expired food. While some of us may shrug off the expiry date or even the "Use By" and "Best Before" dates, there is a very real danger when it comes to ignoring these suggested dates and still consuming the food products the cans contain.
If you need a guide to know when a can of food should be thrown away, we have a simple checklist to help you figure that out.
Here are all the signs you should know that tell you to throw canned food away: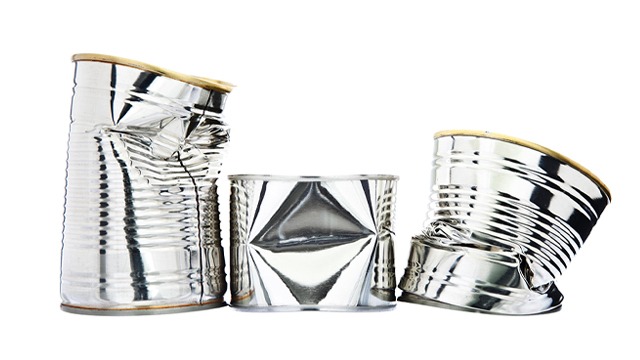 A dent may seem harmless but it actually is not. A dent means that the metal of the can itself may have ripped or otherwise opened up no matter how small to allow microscopic bacteria to enter. It also means the food inside becomes exposed to air and can be the start of the food spoiling inside the can itself. This can lead to the food turning bad before you even open it.
So avoid buying dented cans and should you drop a can at home that leaves a dent, find a way to use that can of food sooner than later.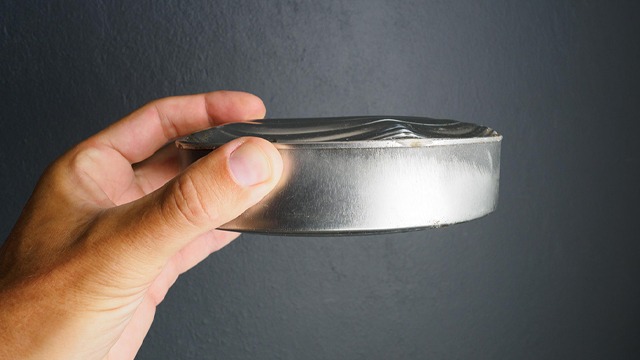 Swollen cans are an indicator that the food inside has already gone bad. There is no need to open these cans, and you should immediately toss these out. There is another danger to these cans, and it involves you trying to open these cans. Don't do it. Releasing the pressure inside can be harmful because it would be like opening a soda can after shaking it: it will literally explode.
Be on the safe side and toss any cans that have signs that it has swollen or become bloated immediately. 
Rusty cans are 50/50 when it comes to deciding to throw away the canned food. Rusty cans in general is not a good sign meaning that the can has been exposed to moisture long enough to develop rust. This means it has been improperly stored at some point. This can mean the food inside might have gone bad since rust can create a rip in the metal or it can just mean the can rusted a little. If it's rusted in your pantry, it's best to immediately use these. If you have any doubts, toss them out. 
However, if the can is heavily rusted, it's best to not hesitate and throw these canned food away. Heavy rust on cans will more likely mean the food inside has been compromised before you even bought it, and it's best to throw these cans out.
Sometimes, the outside appearance of the can cannot tell you that the food inside is no longer good. Sometimes, even the expiry date can be earlier than indicated. So when you open a can of food and it smells off, has a bad smell, or otherwise does not smell the way it should, throw it out.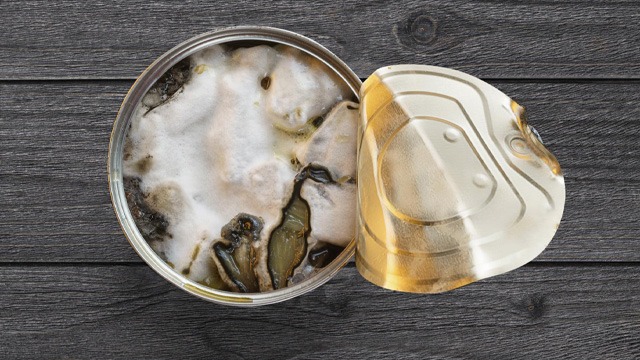 Another great indicator that should tell you to toss a can of food out is mold. If the food inside the can has developed mold, don't scoop off the top layer thinking that the food underneath is okay to eat. Just like bread mold, it's more likely that the mold has invaded those areas too without you seeing the infestation with your naked eye.
ADVERTISEMENT - CONTINUE READING BELOW
Recommended Videos
6 Insects and/or Other Pests
We think it doesn't need to be said that finding insects or other pests inside canned food means you should toss it out. In fact, you may want to contact the company that made the food and inform them so no one else will be grossed out. (Yuck.)
Play it safe and avoid food poisoning. If a can shows one or more of these signs, toss them out. A dented can that is also rusty is definitely food you no longer want to consume. 
Need more information about food safety? Read on: