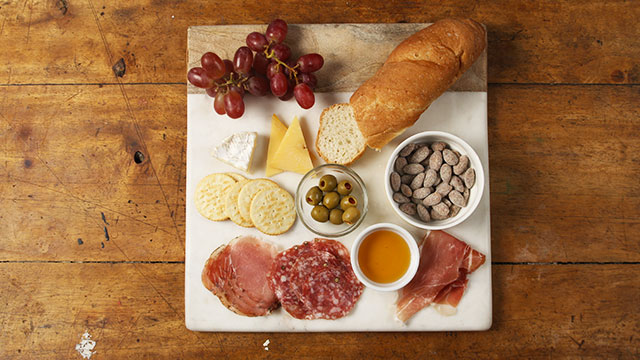 Ready to party during the holidays but sticking to a budget? Wait—aren't we all? Since the cheese and meat platter is a party must-have, we did some grocery myth-busting to prove that putting one together doesn't need to be extra expensive. All you have to do is source for the right brands and you'll be able to create a complete cheese and meat platter that is both delicious and visually stunning. Check out our guide below:
1 Meat
Cured meats, smoked meats, and cold cuts can make up this portion of your board. Thankfully, there are loads of economical choices out there! You can make a mix of everything. Here are some of the cheap brands we found in groceries:
Jedco prosciutto: P174 for 125g
Available in Robinson's Supermarket and Landmark Supermarket.
Earle's smoked beef salami: P38.60 for 100g
Earle's smoked pepperoni: P32.10 for 100g
Available in South Supermarket and Earle's branches nationwide.
2 Soft Cheese
These are the cheeses you can dip into with crackers or spread onto toasted bread. If you're cutting back on your expenses, you can even opt for cream cheese instead of purchasing a soft cheese like brie or camembert. Simply add flavor to it by mixing in some ground black pepper, chilies, or paprika, and you're all set.
Viking Brie or Camembert: P143 for one round piece
Australian Gold Brie or Camembert: P155 for one round piece
Available in all major supermarkets.
Arla cream cheese: P94
Available in all major supermarkets.
3 Hard Cheese
Cut your hard cheese ahead of time so that it's easier for your guests to eat. Go for sharp cheddar, aged gouda, or even Parmigiano-Reggiano.
Emborg sharp cheddar: P184.00
Heritage aged cheddar: P188.75
Available in all major supermarkets.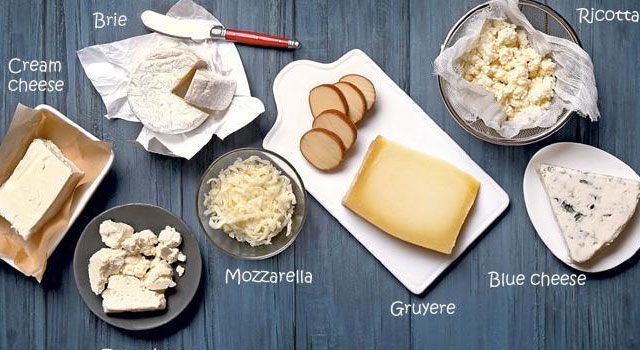 How Well Do You Know Your Cheese?
Posted in:
Cooking
4 Jam/Honey
Sweet honey or jam adds an excellent touch to every bite of salty meat and cheese. Here are some of the best options that you can pick up:
Cole's raw wild honey: P88.00 (100ml)
Clara Ole guava jam: P87.80 (320g)
Available in all major groceries.
5 Olives or Pickles
A cheese board isn't complete with sharp olives, capers, or pickled veg to cut through all the richness! We found one brand that is available in pretty much every supermarket around the metro, and isn't too heavy on the wallet, either.
Capri pitted green olives: P55.50
Available in all major supermarkets.
6 Crackers or Bread
Crackers can easily fill up your board for all kids of dips and cheeses, and are cheap no matter where you buy them. Choose a cracker that isn't flavored and not too crumbly.
Fita crackers: P13.75
Available in all major supermarkets.
7 Fruits
You will often see grapes or dried fruit like raisins or sultanas included in a cheese and charcuterie platter at parties. They can, of course, be optional if you're cutting costs, but you can always source for the right amount and prices to fit your budget.
Any brand of grapes: Between P100 to P120
Available in all major supermarkets.
Total cost of your cheese and meat platter: Between P800 to P850! We told you—it's totally doable!
ADVERTISEMENT - CONTINUE READING BELOW
Recommended Videos