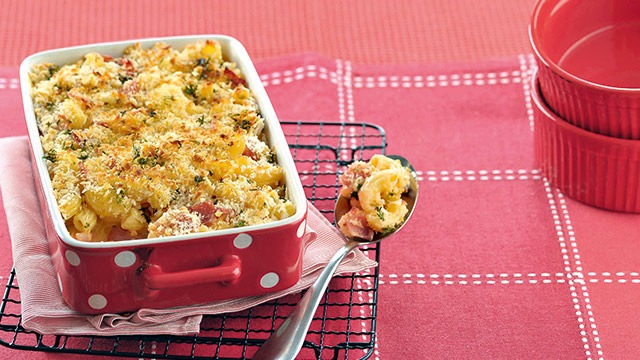 There are always leftovers from the Noche Buena feast, so you know there's always something to eat again. Leftovers may have a bad reputation but we think it's nothing to be afraid of, especially when you can use it again to make a new dish. 
The queso de bola, a giant ball of cheese that isn't always consumed immediately, is one of those Christmas ingredients that you're sure to have on hand. However, since it's such a large chunk of cheese, it's rare to finish it off at one sitting or even a few sittings. 
If you have any leftover queso de bola or any other cheese on hand but not enough to make a full recipe, this is how you can make that tidbit of cheese work to make a dish delicious: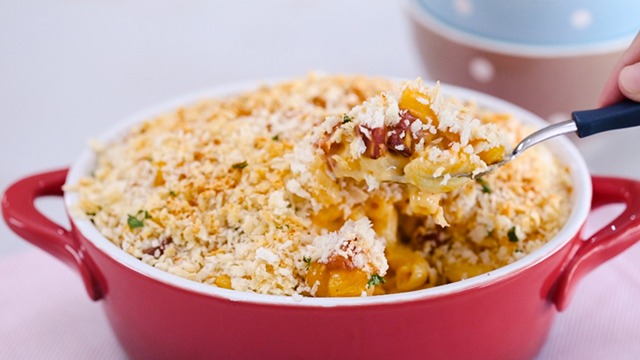 1 Holiday Mac and Cheese Recipe 
If you love pasta and cheese, then this recipe is for you. You don't need a lot of grated cheese to make this recipe because the bulk of the cheesiness is from cheese spread or a homemade cheese sauce. What the queso de bola adds is more umami flavors to take your mac and cheese from ordinary to one that tastes like it was just made for the holidays.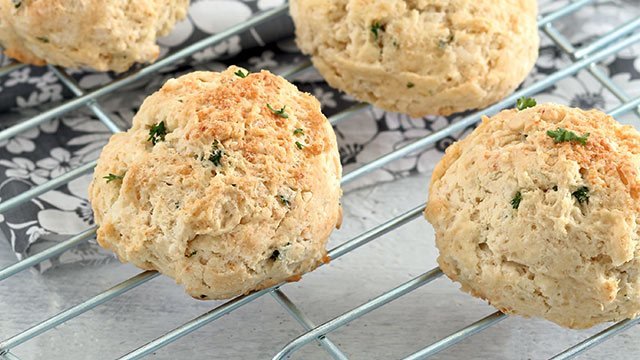 2 Queso de Bola Biscuits Recipe 
Biscuits are really just little mounds of a salty quick bread made to soak up saucy dishes. We think this easy-to-make bread is perfect served with menudo, kaldereta, or even the leftover gravy that was served with the roast beef or pork.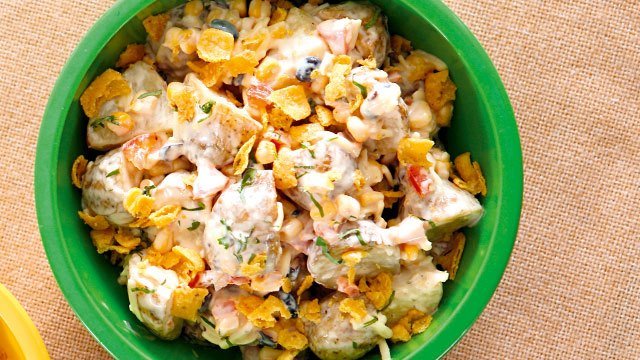 3 Potato Salad With Corn Chips Recipe 
Potato salad is a classic holiday dish, so it's just right that a recipe this nostalgic should get a revamp in flavor. With a little help from a sprinkling of salty cheese, your potato salad just became even more delicious.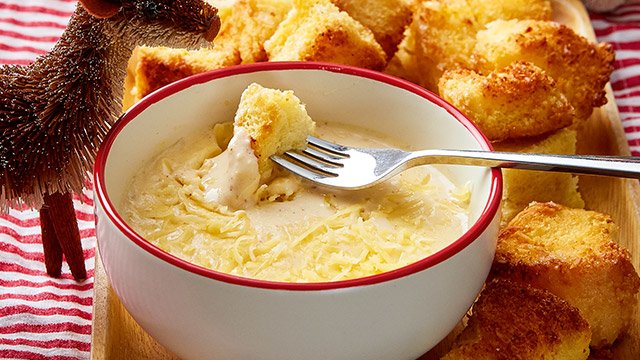 4 Queso de Bola Dip with Toasted Ensaymada Recipe
Did you know that a wedge from a queso de bola ball can yield about a cup of grated cheese? That means even a small wedge can easily be turned into a delicious snack, like this dip, for the New Year celebration. Toast chunks of ensaymadas (or even plain pandesals) to dunk into this creamy mixture.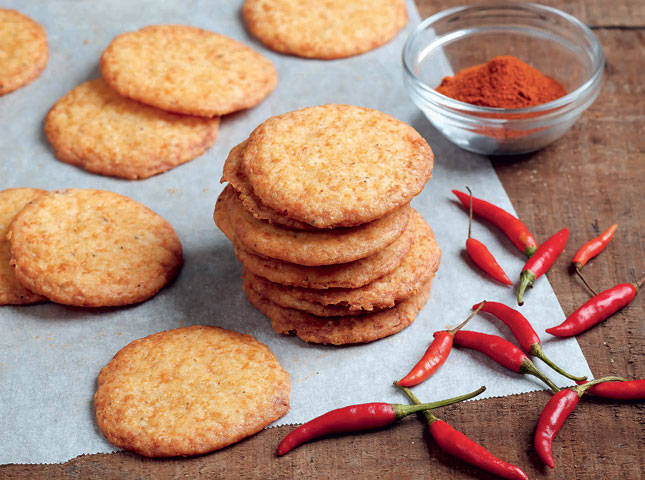 5 Spicy Cheddar Rounds Recipe 
If you thinking of making something really special for the New Year's Eve feast, why not make the crackers you'll serve from scratch, too? You can swap out the cheddar cheese for queso de bola in the recipe for these cheese crackers easily, so you get a fantastic snack you can serve as is or with a tangy dip to complement the salty heat in these crackers.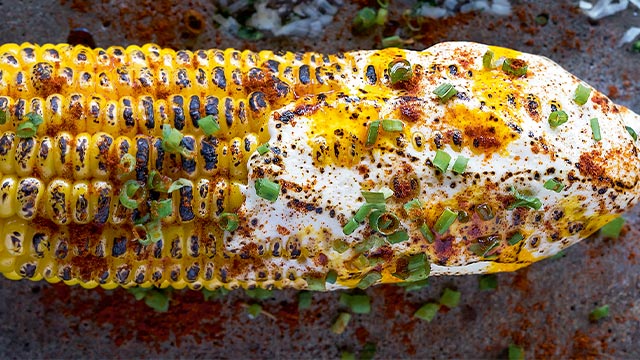 6 Grilled Corn Parmigiana Recipe 
This is a perfect example of a recipe that needs just a little to go a long way. Grilled corn easily gets a flavor upgrade with a little grated cheese. Just sprinkle a little Parmesan or equally delicious queso de bola on the charred cobs to boost its flavor with every bite. 
With so many ways to make even the smallest amount of cheese an ingredient in a dish, there's no need to waste even the tiniest amount. Use it all up with these dishes that make cheese a delicious part of your table.