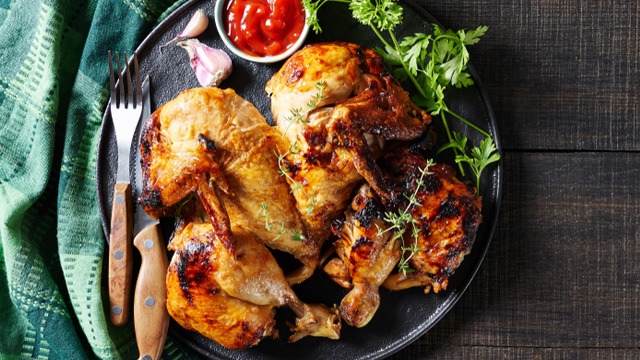 Chicken is universally loved by all ages. Whether you're a fan of a classic fried chicken meal or enjoy the variety you can have choosing the sauces to toss with your chicken wings, chicken is an easy ingredient choice when it comes to making something delicious at home.
Chicken is delicious on its own but it can be made extra tasty and appetizing when it's been marinated in ingredients to make it flavorful. Marinades are easy to make and can be as simple as soy sauce and calamansi juice. What's important is that the chicken is allowed to sit long enough in the marinade mixture to infuse the chicken with its flavor. You can do this in as few as 30 minutes to as long as a few days.
However, just remember that marinades are meant to be on a time limit and shouldn't be kept in the marinating mixture for too long. A few days is fine but beyond that, there is the danger that the chicken can become too salty or even too flavorful when you take that first bite. It can also result in chicken meat that's mushy and grainy instead of wonderfully tender to the bite.
Decide on what kind of marinade you want to use! If you can't think of any, here are five recipes that are perfect for marinating chicken to use for the week: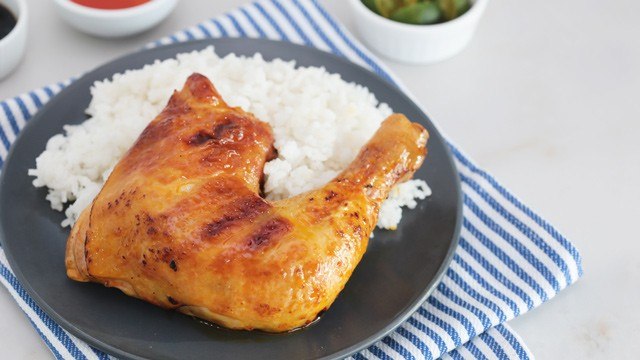 1 Chicken Inasal Marinade
Anyone from Bacolod may use a different recipe if you ask them to make chicken inasal. This is perfectly okay since Bacolod is renowned for its inihaw na manok. The good news is that even without a recipe (or your friend divulging a guarded family recipe), you can easily make this with local ingredients that are easy to find: lemongrass or tanglad, garlic, calamansi juice, vinegar, and ginger plus margarine and atsuete or annatto seeds that you'll heat together to create the red-orange basting mixture. You just need a recipe to tell you how much of what ingredient to make it taste amazing.
Here are a few recipes to try: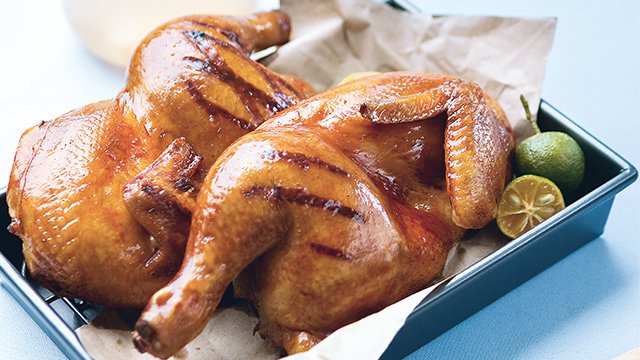 Filipino Chicken Inasal Recipe
Posted in:
Recipe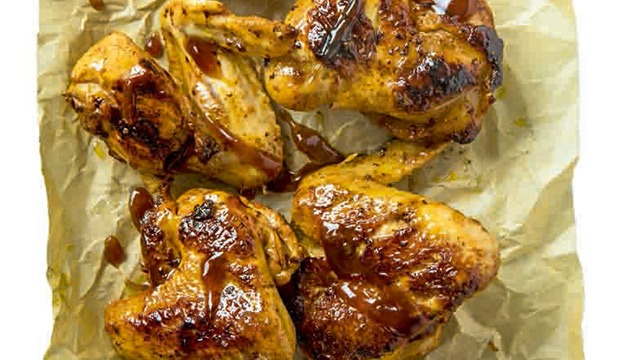 Inasal-Style Wings Recipe
Posted in:
Recipe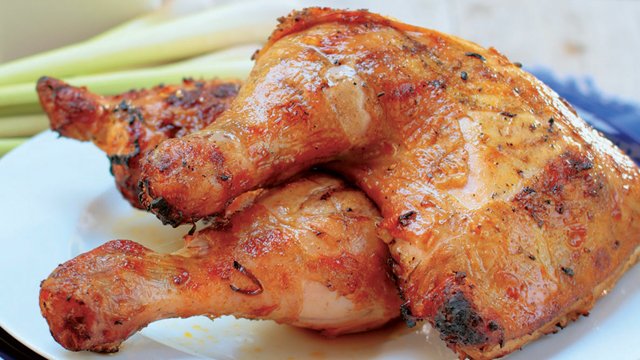 Marketman's Chicken Inasal
Posted in:
Recipe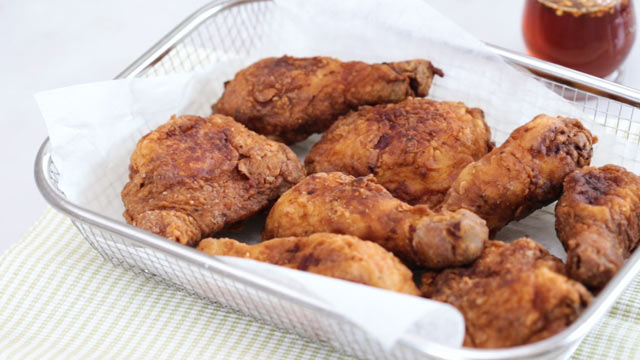 2 Buttermilk Chicken Marinade
A classic fried chicken recipe is made with a buttermilk marinade and tossed in seasoned flour before being fried. This was the way it was originally made but buttermilk is a hard ingredient to buy from supermarkets. 
What is buttermilk? It's a milk mixture that looks like thickened milk. It's more liquid than cream but it has a slightly sour taste. This mixture is actually the liquid left behind after the churning process of butter but commercial buttermilk is actually milk that has been treated with a lactic acid-producing bacteria that thickens the milk into the mixture you might be more familiar with.
You can easily mimic this same mixture without needing any bacteria to start the process. Instead, you can thicken full-cream milk by adding an acidic ingredient like vinegar or a citrus juice such as lemon or calamansi juice. You can use a 1 cup milk to 1 tablespoon acid ratio to make it. Just set it aside to thicken then mix to break up the curds that are made. That's homemade buttermilk.
This mixture is fantastic as a marinade because it tenderizes meat because of its acidic content. Plus, it adds a little tang to the chicken that complements the seasoned flour you'll eventually toss the marinaded chicken into.
Here's an easy recipe for a southern-style buttermilk fried chicken recipe to try plus a delicious version from a celeb: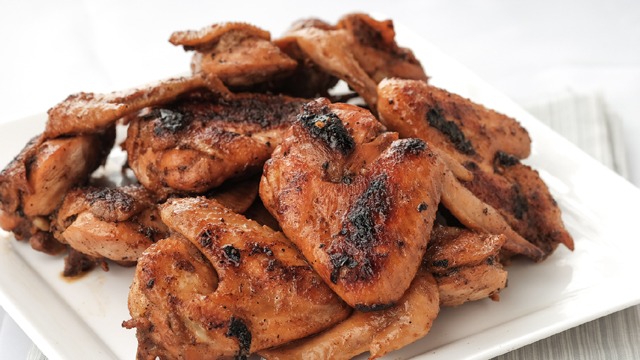 3 Beer Chicken Marinade
Yes! That bottle of ale or dark beer can be a delicious marinade for chicken! Not only will the beer impart its flavor to your chicken, but it will also tenderize the meat as well. The enzymes that made the beer will also work to break down the meat so your chicken meal is a tender one.
Beer-Marinated Grilled Chicken Recipe
Posted in:
Recipe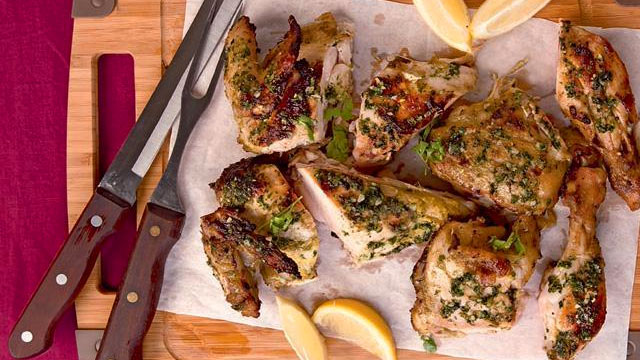 4 Peri Peri Chicken Marinade
Spicy chicken lovers will appreciate what's done with the marinade of this chicken recipe! Siling labuyo, oregano, and other herbs and spices together with vinegar and lemon juice create a marinade that you can also use as a topping for your chicken. Known as peri-peri sauce, this spicy concoction makes a delicious marinade for chicken, whether you toss it flour for fried chicken or put it over some red hot charcoal to grill it.
ADVERTISEMENT - CONTINUE READING BELOW
Recommended Videos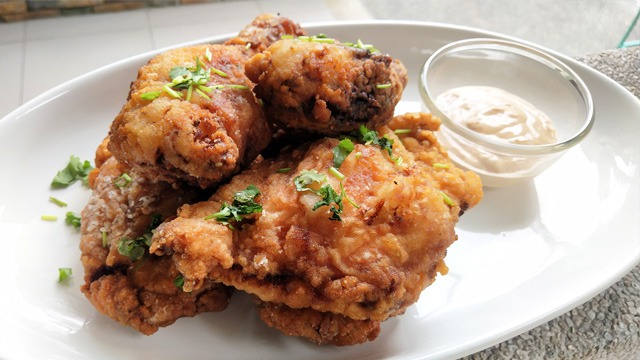 Peri Peri Fried Chicken Recipe
Posted in:
Recipe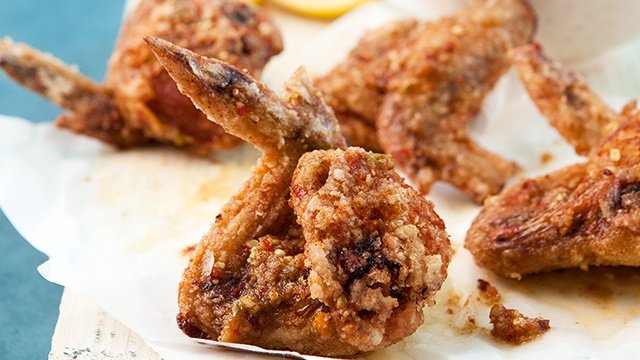 Peri-Peri Chicken Wings Recipe
Posted in:
Recipe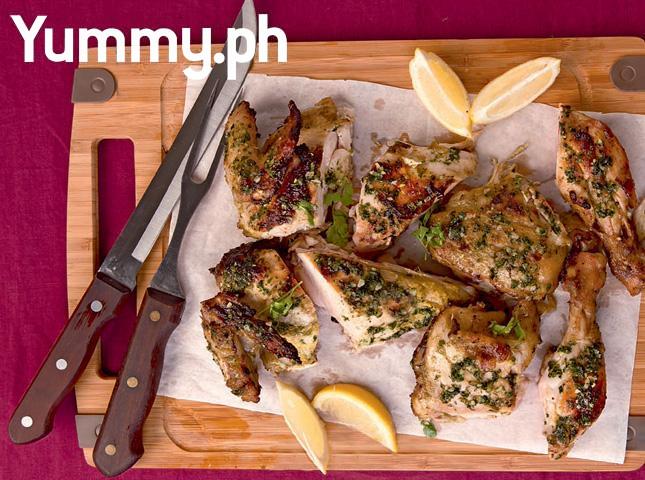 Peri Peri Chicken with Cilantro-Lime Glaze
Posted in:
Recipe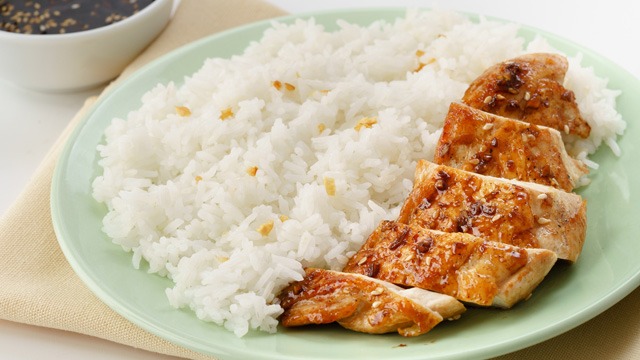 5 Chicken Teriyaki marinade
An easy marinade to make that will be a hit with anyone who loves Asian flavors is the teriyaki sauce. This marinade is one to make if you love the earthy aroma of sesame, garlic, and ginger with the savory-sweet taste of soy sauce and honey. It's a classic Japanese barbecue sauce that you can use as a marinade, too.
Want to hack this recipe for a marinade that's got some spice to it? Try this teriyaki sauce seasoned with some curry powder before marinating boneless chicken thighs. This would be fantastic grilled on the barbecue with some vegetables on a skewer!
Were you thinking of another marinade to try with chicken? Here are other recipe ideas to try that you can use for any kind of meat beyond just chicken:
***