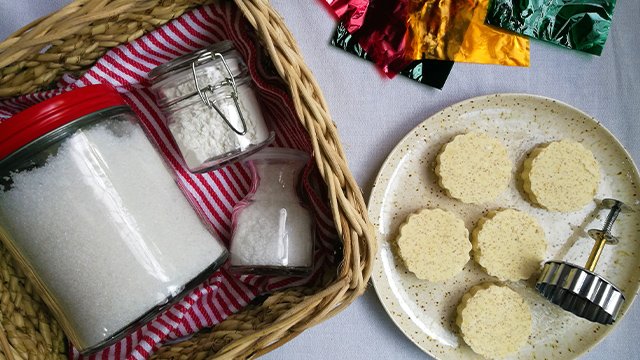 Is there anything more exciting than having a friend who is just as obsessed with food as you are? Make this Christmas extra special and D.I.Y your own gift for your food-loving friends and family members. You know that they will appreciate all the extra effort!
This Christmas gift idea is simple to make, cost-effective, and will be a complete treat to give: a polvoron-making kit! All you have to do is place everything into one box or basket, and take it straight to your lucky food friend's doorstep. Plus, polvoron is a classic Christmas treat, too! How perfect is that? Here's how to put one together:
1 Find an excellent polvoron recipe and write it down on a recipe card.
When we say excellent polvoron recipe, we actually mean ours! We have a basic one, a brown butter one, and a cookies and cream one. All are easy to make, so choose which one your friend will like the most. Leave the recipe card inside your kit—either write it down (for plus points) or print it out so your friend can easily put the recipe together.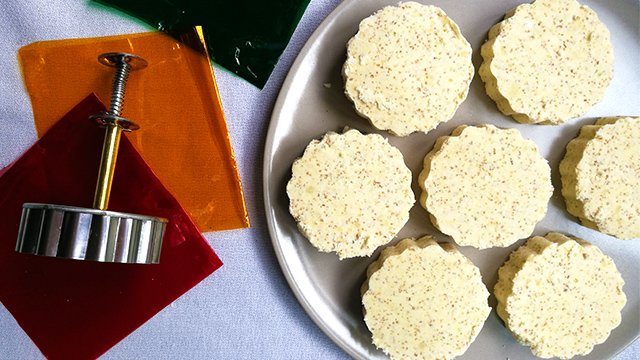 2 Measure out each ingredient and place them in separate bottles or jars.
The only ingredient your friend will have to add to the recipe is the butter. You can take care of measuring out everything else yourself. If you have no time to do this, simply purchase small packs of the basic ingredients (flour, powdered milk, and sugar) and include them in your kit.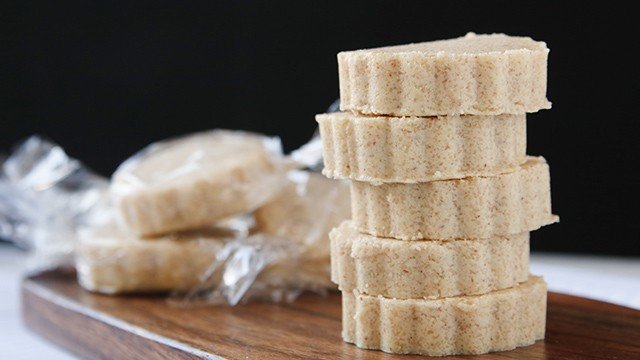 WATCH: How to Make Brown Butter Polvoron
Posted in:
Cooking
3 Include polvoron molds and pieces of cellophane paper.
You can find polvoron molds in almost any grocery around Metro Manila—there are oval-shaped ones and flower-shaped ones. Remember to include squares of colorful cellophane paper for easy wrapping once your friend finishes making a batch of homemade polvoron!