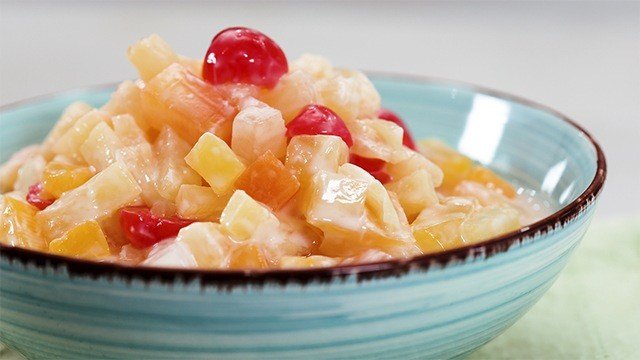 The pandemic does not have to dampen your holiday spirit! Why not start as early as now, gathering non-perishable ingredients for your intended Christmas menu? Starting to grocery shop early for non-perishable items is a great idea because once the holiday nears, you know you'll be busy with other tasks and duties that might prevent you from getting the ingredients you need. 
While grocery delivery places should be well-stocked with these ingredients, you never know when stocks might run low because of demand. Here are the ingredients that you can stock up on now: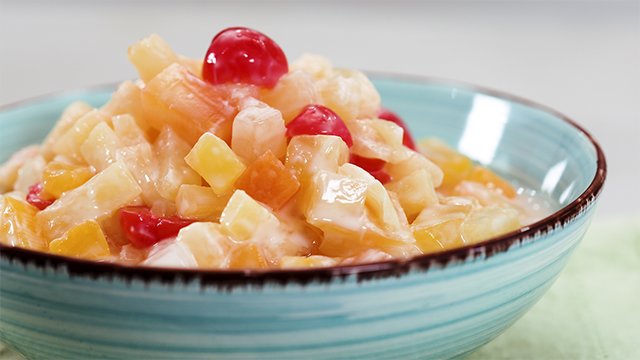 1 Fruit Cocktail
Dessert will always be an important part of any banquet or dinner table so get a head start and buy the cans of fruit cocktail you need now for the holidays. It's a canned food so it won't expire or turn bad anytime soon so if there's one ingredient on your Christmas menu that you can readily prepare for weeks, even months ahead, it's the fruit cocktail for your fruit salad.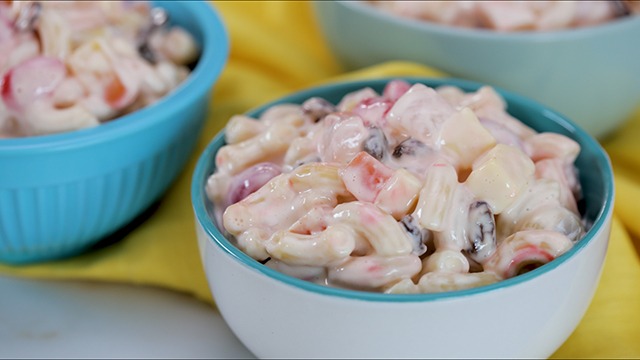 2 Canned Dairy: Condensed Milk, Evaporated Milk, and All-Purpose Cream
Just like fruit cocktail, canned milk such as condensed milk, evaporated milk, and all-purpose cream, can be bought and stored months ahead. You know these are the in demand during the holidays, so if you're trying to not only save time and effort, grab a few of these in preparation for Christmas. 
These are essential ingredients not just for your fruit salad and Pinoy-style carbonara pasta but also your morning chicken sopas, mango float ref cake, Pinoy macaroni salad, and other dishes which you want to be creamy, milky, and delicious.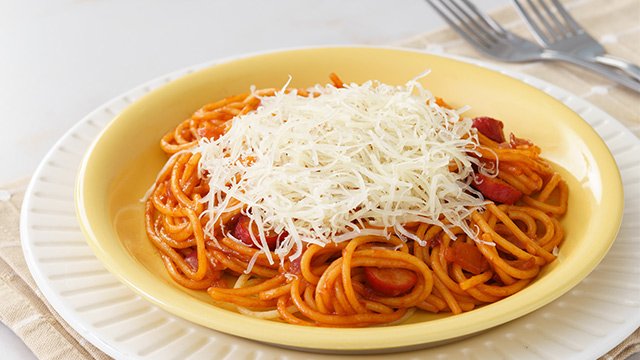 3 Spaghetti and Macaroni Pasta 
Another staple of Christmas dinners and general family gatherings will be pasta. Pasta is another dry good and great pantry staple. You can buy these in bulk and have a full stash of different kinds of pasta as needed. 
Does your family have to have spaghetti? Is macaroni salad a must dish on the Christmas table? Dried pasta are hardy ingredients and keep well if kept away from moisture and insects, so these make prime ingredients to stock up on.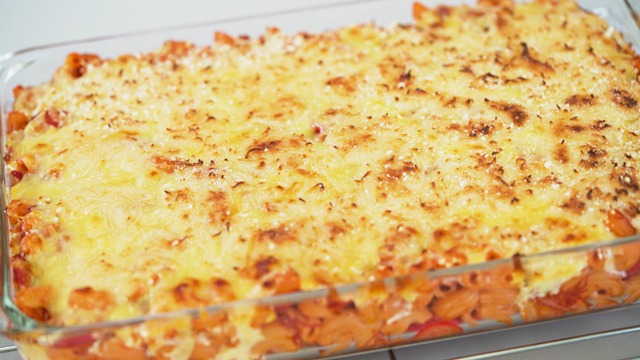 4 Cheeses    
Cheese, whether it's the quick melting kind or the regular processed cheese that transports you to childhood, can also be bought early on and stored until needed. These are of course best when kept in a cool place but it doesn't need to be stored in the refrigerator unless already opened. Keep unopened packages in a cool dry place just like the pasta and it should last you until its time to add it into your favorite pasta sauces and dishes.   
ALSO READ: 
***
Thinking about what to cook next? Join our Facebook group, Yummy Pinoy Cooking Club, to get more recipe ideas, share your own dishes, and find out what the rest of the community are making and eating!
ADVERTISEMENT - CONTINUE READING BELOW
Recommended Videos
Got your own version of the classic dishes? Pa-share naman! Get your recipe published on Yummy.ph by submitting your recipe here!