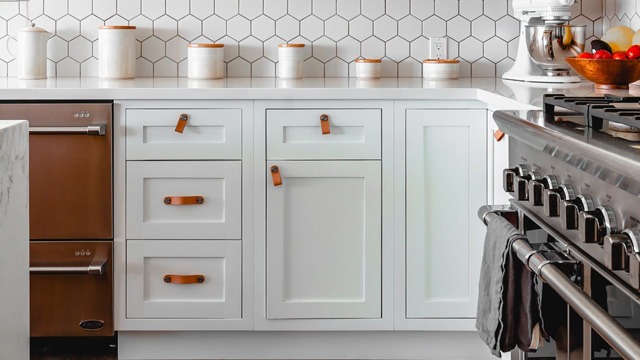 It's more important now, more than ever, to clean your kitchen as well as the rest of your house. In the time of the coronavirus, washing our hands is just one part of keeping ourselves safe from the contagious virus. Face masks plus face shields in public areas are part of our new normal. 
We even take precautions to disinfect our high traffic areas as well as ourselves when we arrive home to not endanger those who stayed at home. However, there is a spot that you may be forgetting to clean and disinfect during your daily cleaning: the doors itself. 
We may forget these areas because these are the least likely to collect dust and so, it's natural that it's not frequently cleaned. It's a vertical surface that doesn't allow for dust to collect upon. However, while it may not look dirty, this same area may be harboring your fingerprints.
How? You are probably accidentally touching these areas when you reach to hold the handle or door knobs to open it. 
We know we should be disinfecting the most frequently touched areas but we may forget that it's not just the handle that needs to be cleaned as well. When we hold onto door knobs which include drawer, cabinet, and refrigerator door handles in our kitchen, we may inadvertently touch the door, too. You may notice fingerprints on your refrigerator door, and you will notice these are commonly found around the handle. 
If you clean the refrigerator door often, you know you should be doing the same for every door you do come into contact with when you come home. Disinfect these areas the next time you disinfect and clean the kitchen or better yet, clean and disinfect the entire door itself so your kitchen is a safer and cleaner place to be. 
ALSO READ:
***
Thinking about what to cook next? Join our Facebook group, Yummy Pinoy Cooking Club, to get more recipe ideas, share your own dishes, and find out what the rest of the community are making and eating!
Got your own version of the classic dishes? Pa-share naman! Get your recipe published on Yummy.ph by submitting your recipe here!