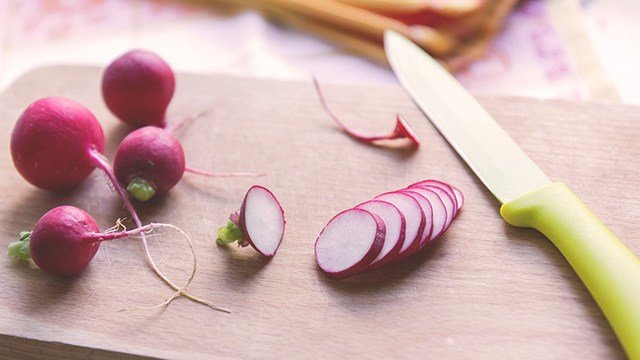 Ready to take your cooking game to the next level? Make a conscious effort to become a better home cook as every year goes by. There is always time to take a step back, re-evaluate, and throw out a few bad habits while replacing them with good ones.
Here are a few cooking and prep mistakes that are all too common. You'll be surprised at how much change will happen once you start better kitchen habits! Your kitchen will become more organized, clean, and efficient. Plus, the New Year is the perfect time to start off with a clean slate, don't you think?
1 Storing knives in a drawer, along with other cooking utensils.
Dumping your knives into a drawer filled with loose kitchen utensils is the quickest way to dulling their blades—not to mention, possibly hurting yourself digging for knives in the process. Purchase a knife block or a magnetic knife board to properly store your knives.
2 Letting the dishes pile up in the sink.
Cooking for a family can get a little messy—remember to wash in between cooking times to prevent all your pots and pans from piling up in the sink. Cooking food can be exhausting, and looking at a giant pile of dishes after you've finished cooking will only double your exhaustion and anxiety. If a dish needs to simmer, bake, or toast for a few minutes, take your dirty pots and pans to the sink and start washing up. You'll have more space to work afterward.
3 Improperly storing opened bags of grains, sugar, and pasta.
When it comes to open bags of flour, rice, and sugar, clipping them or tying them up with a rubber band is not always enough. Bugs and moisture can sneak in within a few hours or days—and your pantry staples could easily go to waste. Instead of clipping unsealed plastic storage bags, opt to transfer extra ingredients into clear jars with labels. Purchase jars that have airtight and leak-free lids to keep your ingredients as fresh as possible.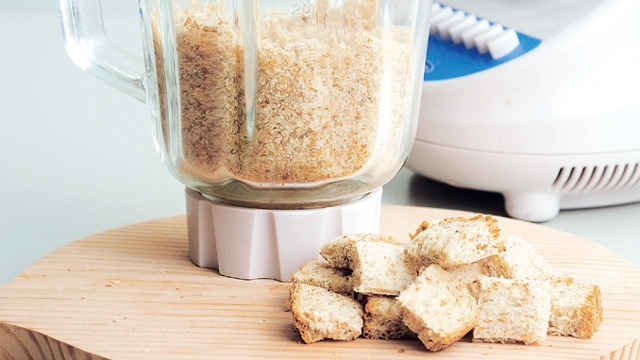 6 Ways to Give Your Leftovers Some Love
Posted in:
Cooking
4 Skipping the labels on the leftovers.
Sometimes, leftovers and extra ingredients can sit in the back of your refrigerator until they've gone moldy. Leave this habit behind in 2017 and get organized: keep masking tape and a marker in a kitchen drawer and label your extra food and ingredients with the date of when you last consumed or used them. This will effectively put a time stamp on your leftovers and remind you to practice the "first in, first out" method.
5 Not washing the sink at the end of the day.
There is nothing more refreshing that starting the day with a clean sink. Even if you think the kitchen sink looks spotless at the end of the day, never skip the soap and good scrub. You'll be more motivated to cook with a squeaky clean kitchen every morning, too!
ALSO READ: