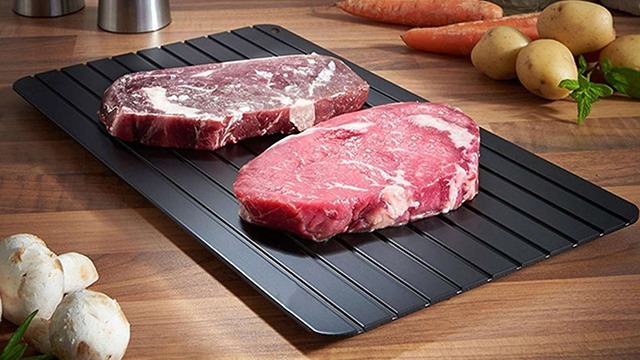 It's all happened to us. We get excited over fried chicken or steak, then discover we forgot to thaw our meat the night before and it's still frozen solid.
There's a solution, though! You can buy this defrosting tray for P470 which promises to speed up defrosting from hours to an hour or perhaps even just 30 minutes depending on the meat's thickness. All you need to do is place your frozen meat on this tray and leave it at room temperature.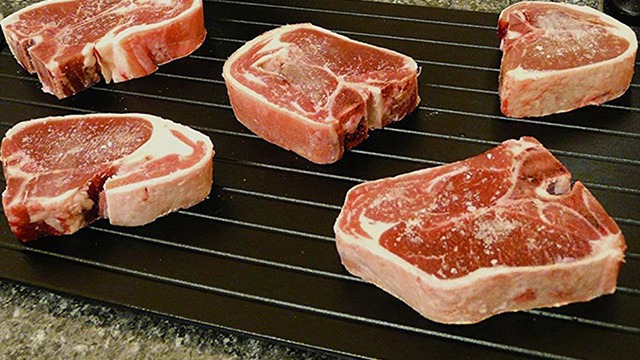 Speeding up defrosting isn't just more convenient, it's also safer. Often times, to defrost food, we leave it out at room temperature for hours. This could lead to bacteria multiplying to dangerous levels and thus, food poisoning. You should never leave raw meat at room temperature for more than two hours!
Another safe way to defrost your meat is to place it in the refrigerator and let it gently thaw for a day or overnight. Who has that many hours though if you accidentally forget to do it? What happens when you need that meat now?
That's why this defrosting tool comes so handy! Don't wait longer than you need to for meat to thaw. Just have this useful tool waiting for you in your cupboards and defrosting meat is still faster than going out and buying fresh meat at your nearest butcher.