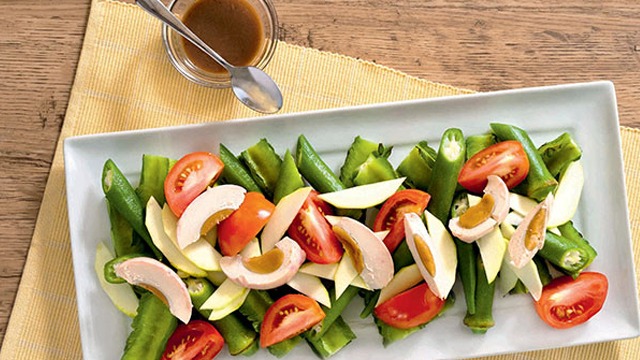 It's the new year! It's time to start thinking about how to eat better and that usually means salads. Don't be dismayed! Eating better in the form of salads can be a delicious meal that may actually be satisfying to eat. 
Don't believe us? Here are 6 unique twists on the salad that might change your mind about eating better this new year?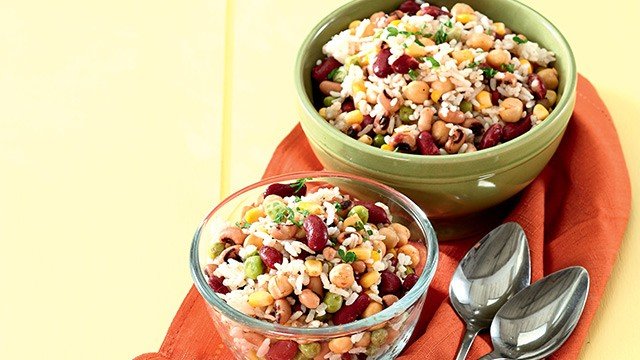 1 Rice and Bean Salad Recipe 
This is a rice salad, and the main difference between this rice and rice you eat with ulam is the temperature. The rice in this salad has been cooled down and then tossed in the dressing along with all the other ingredients, including the beans. You not only get the heft of the rice but also the beans when you eat this salad. Plus, you can sneak in some good-for-you veggies, too.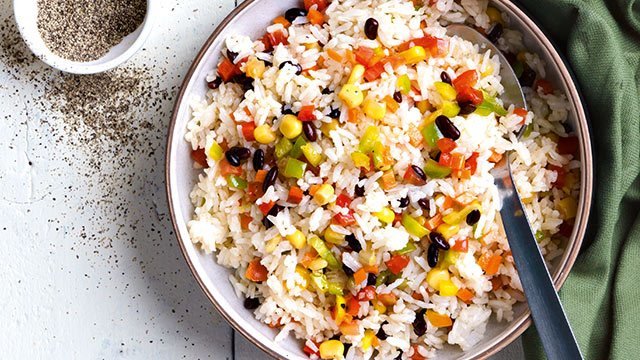 Rice Salad Recipe
Posted in:
Recipe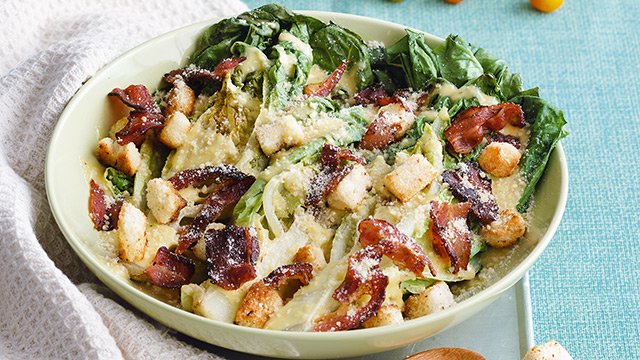 2 Roasted Caesar Salad Recipe 
If you want to eat a salad that looks like a salad, then this is the one to make. However, this isn't your usual Caesar salad. This is the roasted version wherein the lettuce leaves (Yes! The lettuce!) has been grilled or otherwise cooked until wilted. What makes this possible is the fact that romaine lettuce is heartier than other lettuce and can withstand some heat. With that heat is some wonderfully charred flavor. You'll wonder how you even ate a traditional Caesar salad once you get a taste of this salad recipe! 
Want to add more heartiness to this dish? Add grilled chicken or poach an egg, and serve it on top.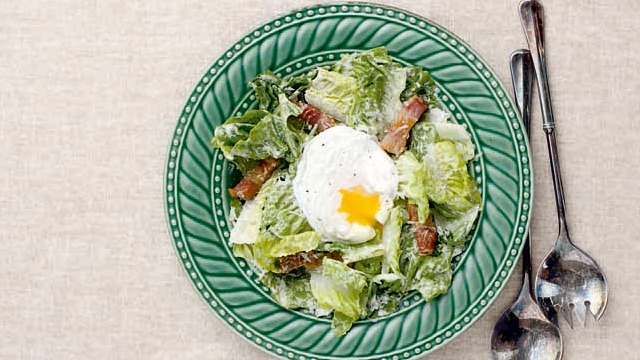 Caesar Salad with Poached Eggs Recipe
Posted in:
Recipe
3 Pinoy Nacho Salad Recipe 
This taco salad has been localized! Use nacho corn chips, not the taco cups, for this version and instead of the usual taco toppings, top it off with kesong puti chunks and slices of pork inasal that's been marinated in the calamansi juice dressing.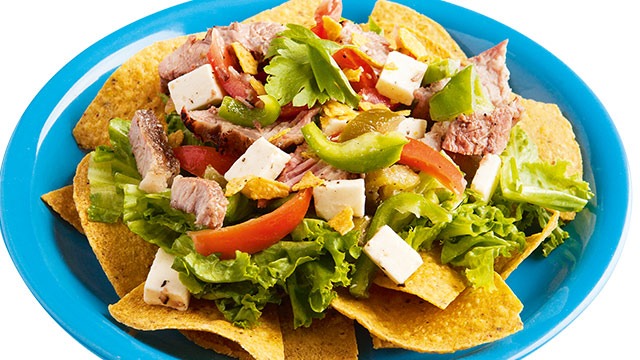 Pinoy Nacho Salad Recipe
Posted in:
Recipe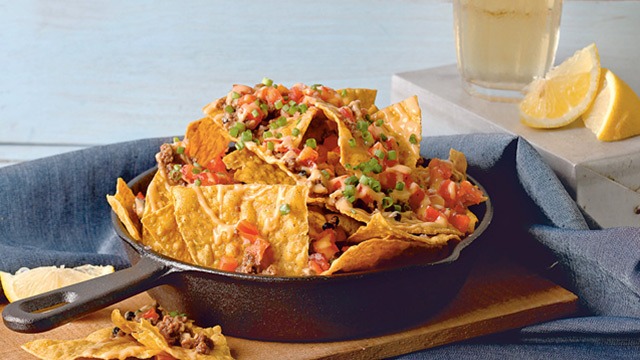 Pinoy Nachos
Posted in:
Recipe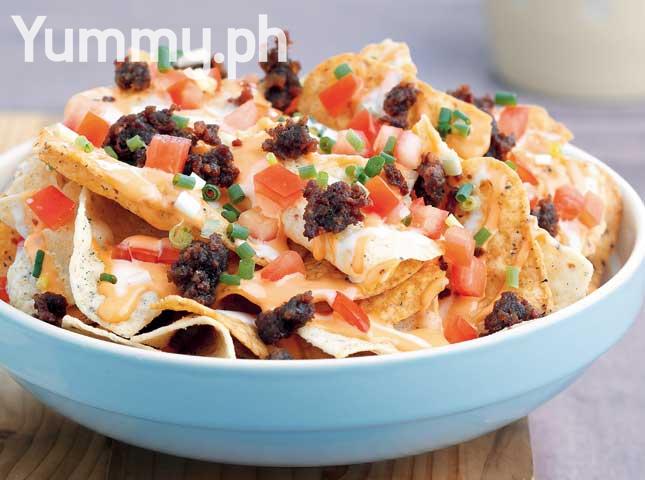 Loaded Pinoy Nachos
Posted in:
Recipe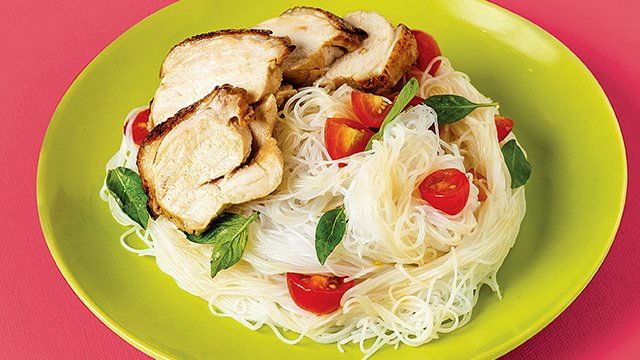 4 Chicken Noodle Salad Recipe 
Sotanghon is fantastic cold or hot. That's why for this salad recipe, it's the natural noodle to use! This recipe is a fresh but still delicious version of an Asian chicken noodle soup version but there's no hot soup to slurp. Instead, twirl that fork around these sesame-dressed noodles for a warm to cold noodle salad experience you may actually enjoy.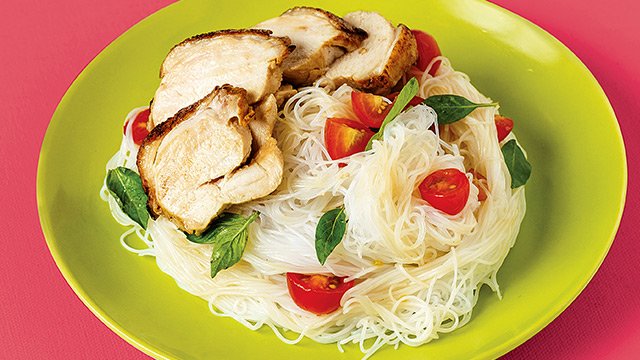 Chicken Noodle Salad Recipe
Posted in:
Recipe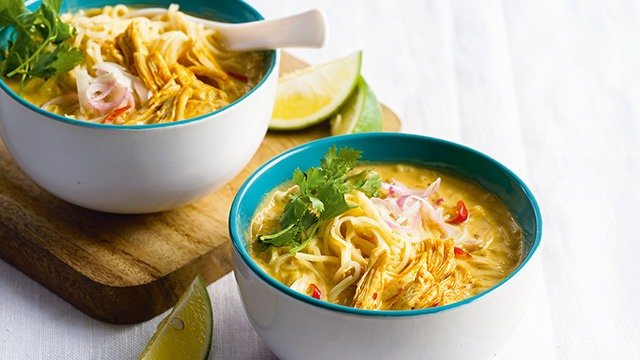 Coconut Chicken Noodle Soup Recipe
Posted in:
Recipe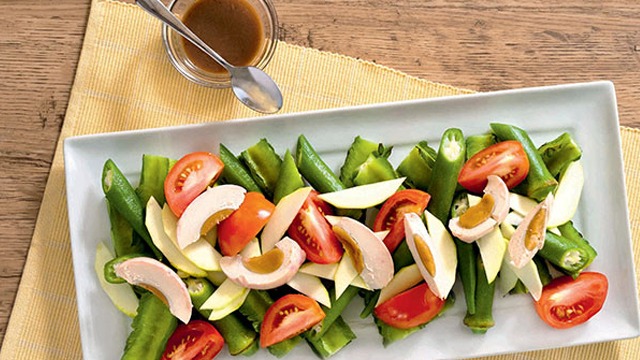 5 Pinoy Vegetable Salad Recipe 
We are blessed to have access to truly fresh and delicious vegetables. Let's take advantage of this bounty with this simply made vegetable salad using local ingredients. We even top this off with itlog na maalat (salted egg) and use a bagoong (fermented shrimp paste) salad dressing to make it look and taste totally lokal.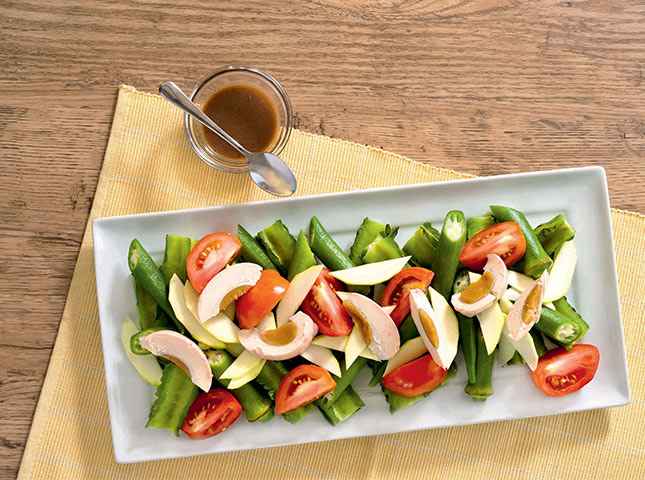 Pinoy Vegetable Salad Recipe
Posted in:
Recipe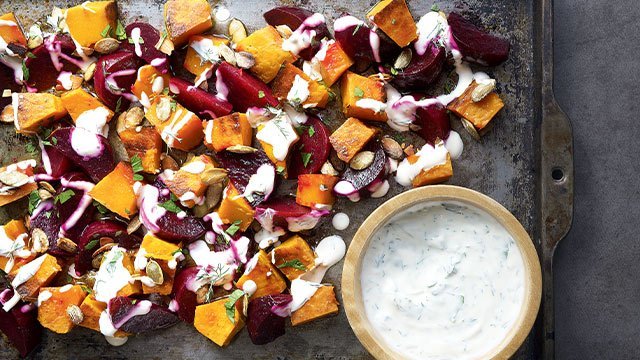 6 Roasted Squash Salad Recipe 
Who said salads had to have greens? This hearty salad has no leafy greens at all! Instead, chunks of kalabasa and beets make up the bulk of this salad. A cool yogurt-based dressing is the perfect dressing for this roasted salad. Serve it drizzled on top and more on the side. 
ADVERTISEMENT - CONTINUE READING BELOW
Recommended Videos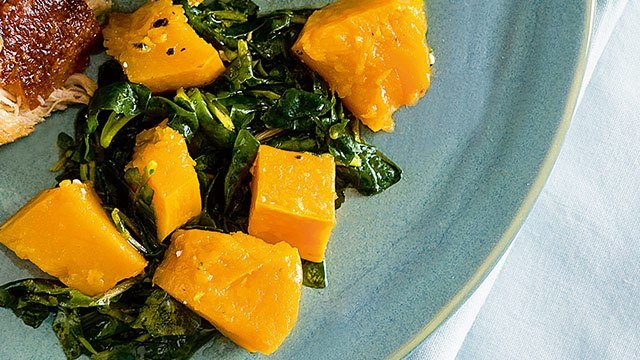 Roasted Squash Salad Recipe
Posted in:
Recipe
We did tell you that salads can be interesting. What's more interesting is that all of these recipes are super delicious, too! We say give these recipes a chance and maybe, eating better this new year can be something you are totally okay with doing. 
ALSO READ: