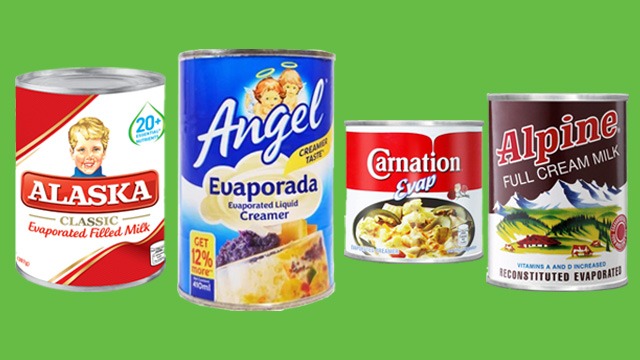 Milky dishes made with evaporated milk are some of the most appetizing recipes you can make. Evaporated milk is the fresh milk substitute you use for the milky chicken sopas recipe you want when you want a comforting bowl of soup, the ingredient you need when preparing to eat a halo-halo, and one of the essential ingredients in your cathedral windows recipe for the upcoming holiday celebrations.   
READ THESE: MORE ARTICLES ON EVAPORATED MILK  
All these dishes uses a can or two of evaporated milk. This should be easy to distinguish from sweetened condensed milk mainly because evaporated milk isn't sweetened. However, there is another kind of evaporated milk in the market that may have you confused and it's called evaporated creamer.  
The biggest difference between these two kinds of milk products is the ingredients.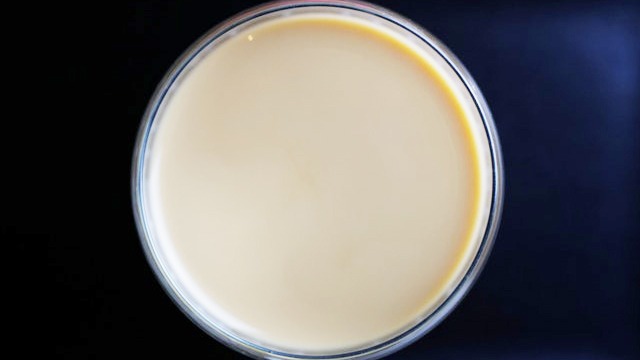 You may think evaporated milk is just milk which has been simmered and reduced until it's thickened slightly. This heating process also pasteurizes the milk so it's more shelf-stable, making it the perfect kind of milk to keep in storage. This reduction of its water content results in a richer, creamier tasting milk. This is why a diluted evaporated milk is a perfect substitute for fresh milk in recipes. 
However, the most common kind of evaporated milk on the market is actually a reconstituted, concentrated milk. All that means is that it is made from powdered milk which has been recombined with just enough water to form a thickened milk and then made more nutritious with added vitamins and minerals. The kind of powdered milk used in evaporated milk is commonly skimmed milk powder or nonfat milk powder.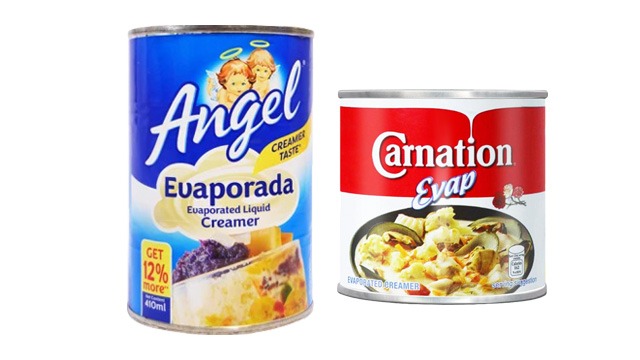 Evaporated creamer on the other hand is more than just a reduction of fresh milk. Evaporated creamer is commonly made with buttermilk powder. It still contains milk. It's actually thought to taste creamier than evaporated milk because it should be made with milk that still has its cream or the milk fats.
However, evaporated creamer contains more vegetable oil than buttermilk powder which gives you the impression that it tastes creamier. (Vegetable oil is listed before buttermilk powder in the ingredients list indicating that it contains more of the ingredient that is listed first.) 
ADVERTISEMENT - CONTINUE READING BELOW
Recommended Videos
READ THESE: MORE ARTICLES ON EVAPORATED MILK  
Don't be afraid of using evaporated creamer! It has its advantages. Evaporated creamer will definitely make your dishes taste creamier, and it won't curdle as badly when mixed with acidic ingredients unlike milk or evaporated milk will, making it ideal for many savory recipes. 
ALSO READ: 
***
Thinking about what to cook next? Join our Facebook group, Yummy Pinoy Cooking Club, to get more recipe ideas, share your own dishes, and find out what the rest of the community are making and eating!
Got your own version of the classic dishes? Pa-share naman! Get your recipe published on Yummy.ph by submitting your recipe here!