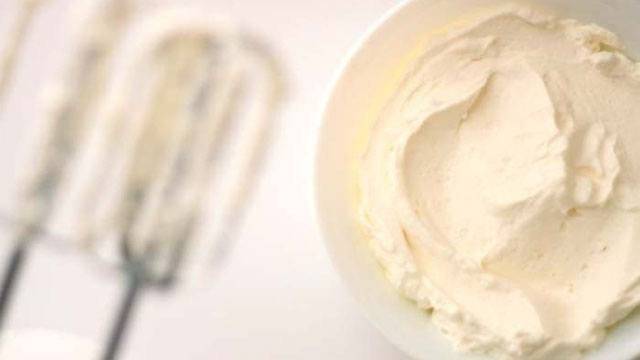 If you've been scratching your head in the grocery store, wondering why you didn't search "what is heavy cream" before leaving the house, we totally get you. You are probably now staring at what seems to be a million different kinds of cream! 
There are several kinds of creams available in the grocery, and each one is used differently. For example, not all varieties will whip well and not all will hold up under high temperatures. 
If you're tired of scratching your head trying to figure out which cream is for what, here's the only guide you will ever need to figure out which type of cream you should pick up for the exact recipe you're going to be using it for. We also included a list of brands that you'll easily come across, as well as which labels you should look out for. 
1 All-Purpose Cream
For: stews, sauces, soups, salad dressings, and specific kinds of desserts (which don't use whipped cream)
All-purpose cream is the most affordable and accessible option for every Filipino home cook and home baker out there. Not to mention, it's pretty popular, too! It's an all-around cream that is versatile enough to be used in a number of ways. You can use all-purpose cream for stews, sauces, soups, salad dressings, and specific kinds of desserts (which don't use whipped cream) due to its stabilized formula.
The available brands in Philippine grocery stores are Nestle, Alaska, and Magnolia, whose all-purpose cream products are often stored on the dry shelves across milk products or baking products. Refrigeration is not required because all-purpose cream has been pasteurized, so it's safe to keep these cartons in your stock room at home. Once the weather gets hot during the summer, however, it is best to store all-purpose cream in the refrigerator to prevent the clotted cream consistency that it forms when kept at too-warm temperatures. 
All-purpose cream does not whip well despite the fact it can hold a whipped peak, so if you're planning to make light and airy pastry creams and custards that call specifically for heavy cream, you will need heavy cream as labeled.  
2 Canned Heavy Cream
For: chocolate truffles, sauces, or stews, use canned heavy cream
There is only one brand of canned heavy cream available in local groceries: Nestle. Like all-purpose cream, it does not whip well and has been pasteurized to be shelf-stable, but it is lighter in both taste and texture. It's perfect for those who like a light yet still creamy taste in their dishes.
It is still extremely versatile and can be used for both sweet and savory dishes. Canned heavy cream is the more affordable substitution for cooking cream, which means that it can be used for dishes cooked at high temperatures without breaking or curdling. 
3 Heavy Whipping Cream
For: desserts such as ice cream, pastry creams, cheesecakes, Chantilly creams
Heavy whipping cream, often labeled as and referred to as heavy cream or whipping cream, is the star of many desserts. Because of its high-fat percentage, this liquid cream can easily be whipped into soft peaks and stiff peaks to form a light and airy whipped cream for ice cream, pastry creams, cheesecakes, Chantilly creams, and more. You can find this variety in the refrigerated dairy aisle of your local grocery because it's highly perishable, so make sure you keep it sealed and chilled after purchasing as it can easily go bad or get moldy.
ADVERTISEMENT - CONTINUE READING BELOW
Recommended Videos
Arla and Emborg are the more affordable options that always produce consistent results. Anchor's heavy cream whips into super thick, extremely stable clouds of cream that nonetheless taste and feel light on the tongue. Any of these are perfect for topping off and garnishing your desserts. Elle & Vire is the pricier variant, but still produces one of the smoothest and easy-to-whip creams in the market. 
4 Cooking Cream or Culinary Cream
For: soups, stews, or braised dishes 
Cooking cream, which is sometimes labeled as culinary cream, is stabilized to withstand high cooking temperatures without curdling or breaking. It contains less butterfat than heavy cream, but it's lighter and more liquid than heavy cream. It's the ideal type of heavy cream for cooking, as it's great to use when you need to simmer or bring a dish to a boil. If you don't need it to whip up, cooking cream is a great heavy cream alternative as it can safely be added to hot pots of soup, stew, or braises, to create a creamier and smoother texture. However, because it's more liquid than heavy cream, it does not whip well, even when refrigerated.
Cooking cream sits right next to the heavy whipping creams in the refrigerated dairy aisles of groceries, so remember to keep it cool until ready to use.