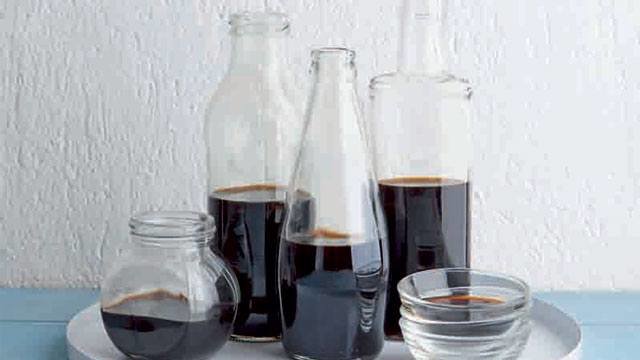 It's easy to take soy sauce for granted, but there's more to the Asian-cooking staple than meets the eye. Here's a list of the most common varieties in the market.
Chinese soy sauces differ from Japanese ones in that they are made primarily of soybeans. Light Chinese soy sauce is the lighter and thinner variety. It's sometimes referred to as pure-bean, thin, or fresh soy sauce. Mostly used to season dishes, it's what you should reach for when a recipe calls for Chinese soy sauce.
Dark Chinese soy sauce is darker in color but lighter in flavor. It's fermented for a longer period of time, with sugar and molasses added to give it a sweet-salty profile. Aside from flavoring dishes, it's also used to give them color, usually being added during the last stages of cooking.
Japanese soy sauce lists wheat, alongside soybeans, as its primary ingredient. The all-purpose Japanese soy sauce that's usually sold in supermarkets is largely considered to be dark Japanese soy sauce. Deep in color but light in taste, it can be used in marinades, and for basting and dipping.
Reduced-sodium soy sauce has 40 percent of its salt content removed after aging and brewing. It can be used for cooking and dipping.
Indonesian soy sauce or kecap manis has a sweet flavor profile, thanks to the addition of palm sugar, and is thick and molasses-like in consistency. It's widely used in Indonesian cuisine and is a popular marinade for satays and grilled meats.
This story originally appeared in the October 2015 issue of Yummy magazine.
* Minor edits have been made by the Yummy.ph editors.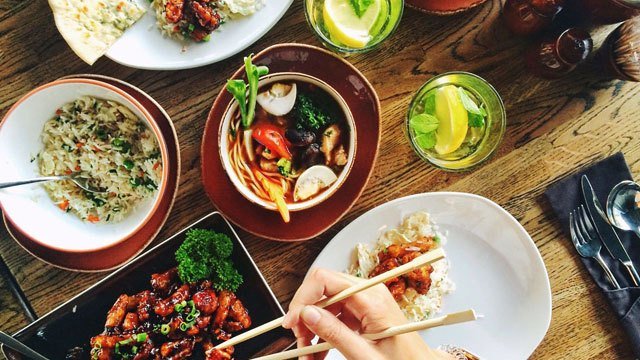 Eating Mistakes You're Probably Making
Posted in:
Prepping
ADVERTISEMENT - CONTINUE READING BELOW
Recommended Videos