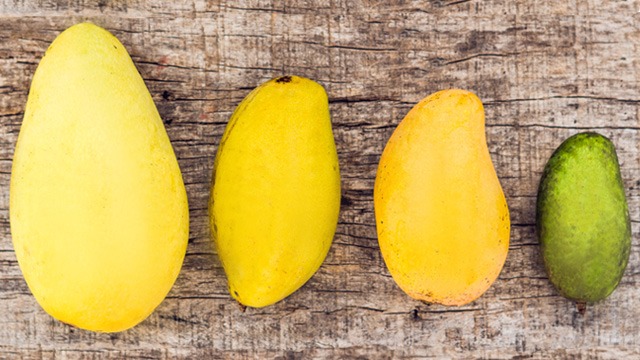 The local mangoes are the pride of the Philippines. Nowhere else can you find some of the sweetest mangoes in the world. Whether you're enjoying it as a fruit, as a shake or juice, or as part of a sweet dish, the Philippine mango is a fruit that many of us love. 
Did you know that there are several kinds of mangoes you can eat? Here are the different kinds of mangoes you can find and enjoy eating: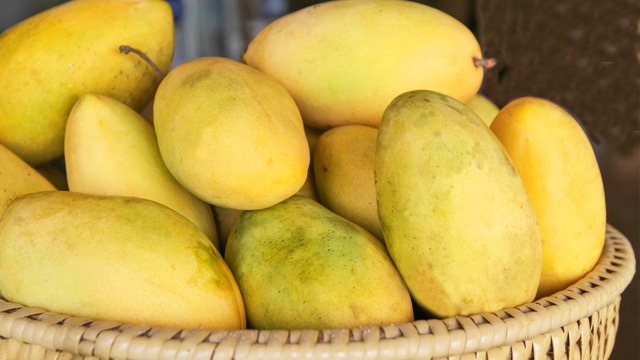 1 Philippine Mango 
Also known as the kalabaw or Carabao mango, this is the one that many of us buy when we want a sweet fruit to eat, to turn into a decadent dessert, or to make into shakes. Its super-sweet taste is what propelled this kind of mango to the Guinness Book of World Records back in 1995. Among the 14 different strains, the one hailed as the sweetest is called Sweet Elena which came from Zambales.  
This mango is extremely sweet and even its aroma smells sweet and fruity.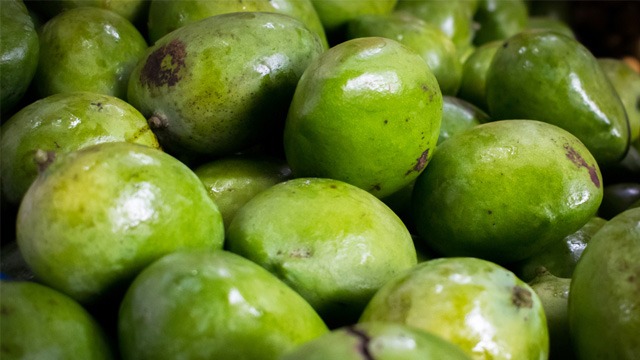 2 Indian Mango 
Watch out for manong vendor who pushes his cart of green mangoes, with sticks of singkamas and bottles of bagoong on the streets. You'll see he is peddling a mango that is very different from the kalabaw mango. The Indian mango ,also known as the Katchamita, is a much smaller mango than other kinds.
Opposite of the lure of the sweetest mango, this variety is actually best eaten while still vibrantly green and unripe. The unripe green mango has a sour taste that while sour, isn't as sharp as other unripe mangoes. This sourness is what makes this variety of mangoes so enjoyable to eat, especially when paired with bagoong. When ripe, the flesh turns yellow and loses its sour taste and becomes sweet.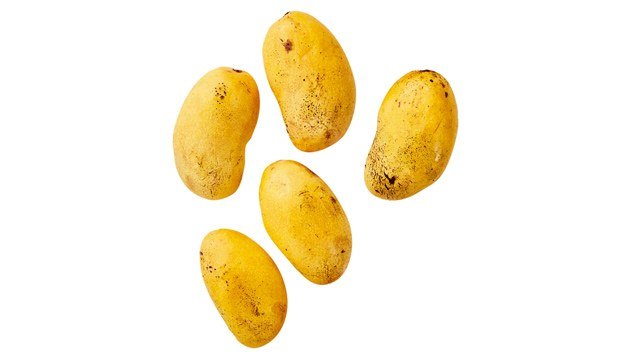 3 Pico Mango 
Depending on which province you are from, the Pico mango is also known as supsupin, pajo, pahutan, bioko, or chupadera. This tiny but still very sweet mango can be as long as your palm to as short as a pinkie finger. What's so unique about this tiny mango is also what makes it fun to eat. Supsupin means "to suck" and that's exactly what you can do with this tiny mango. To eat it as is, just peel off the skin like you would a banana to reveal the ripe mango flesh. Then just eat it like a lollipop! 
ADVERTISEMENT - CONTINUE READING BELOW
Recommended Videos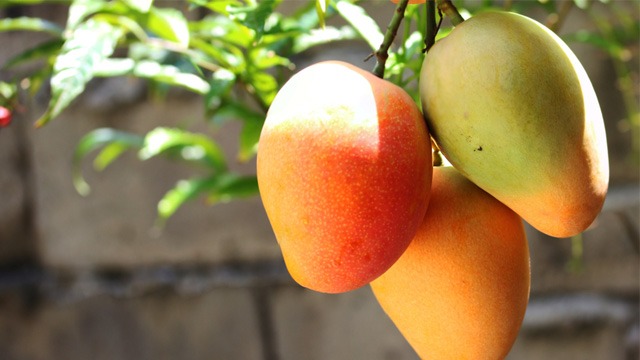 4 Apple Mango     
This last variety of mango isn't as popular as the other mangoes but it's available. It's a large pudgy mango. Its distinctive feature is the reddish blush against the yellow color of the peel of the mango, hence the apple" in its name. This is the kind of mango that many internationally might know as a mango. However, it's not as sweet as the kalabaw or even the pico at its ripest stage, but it is more fleshy.  
What type of mango is your favorite? The summer is fast approaching so watch out for these mangoes and be ready to start making mango desserts! 
***
Thinking about what to cook next? Join our Facebook group, Yummy Pinoy Cooking Club, to get more recipe ideas, share your own dishes, and find out what the rest of the community are making and eating!
Got your own version of the classic dishes? Pa-share naman! Get your recipe published on Yummy.ph by submitting your recipe here.