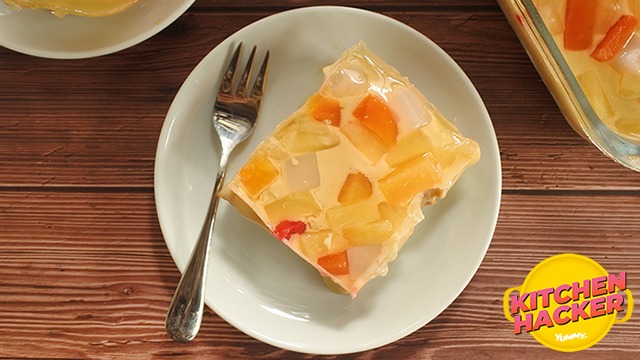 It's not a celebratory meal if there is no dessert! That's why it's an essential part of any handaan! The good news is that even if you are not that experienced enough in making dessert, you can still make an easy dessert recipe that will knock someone's socks off. 
We have suggestions for these easy dessert recipes and the best news yet is that there is no baking involved.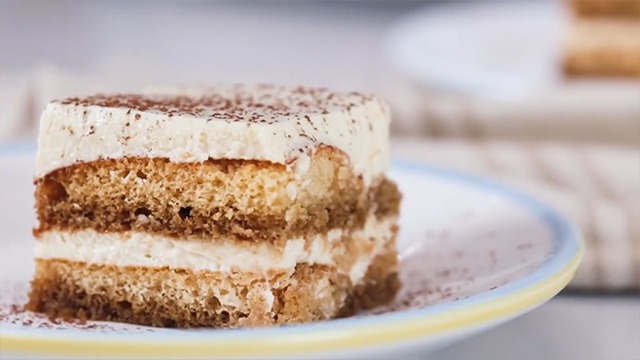 The easy tiramisu recipe is just that: an easy version that doesn't require you to hunt down mascarpone cheese or even whipping cream. Use cream cheese instead of that hard-to-find cheese and shelf-stable all-purpose cream replaces the perishable heavy cream that is normally used. 
Here's the recipe: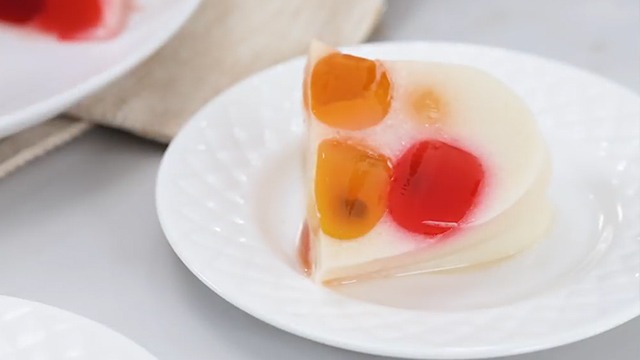 The Cathedral Windows is a classic Pinoy dessert. Where the West has their gelatin dessert, we have this stunning dessert that got its name from the stained glass windows that made churches and cathedrals awe-inspiring when sunlight would shine through them. This dessert recipe is the easy version of this dessert, a homage to those gorgeous stained glass windows during the most blessed time of the year: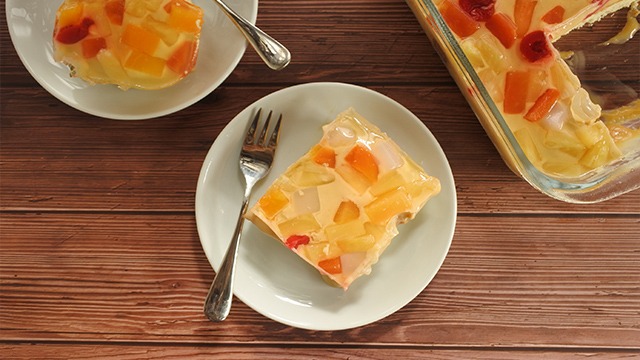 Finally, there is the crema de fruta. It's another holiday classic dessert that screams "festive" whenever you see it on the buffet table for whatever occasion you're attending. The fruit cocktail suspended in the gelatin is a pretty tribute to the festive colors that you might see during the holidays. It's a great compliment to the creamy custard and soft cake you'll find underneath. Normally this recipe involves making cake but you can skip that by using ready-made cakes instead! 
For our easy version, we use mamon and it's perfect for this recipe since it holds up well to the custard. We hacked this crema de fruta recipe so it would be easy to substitute the mamon for the cake. Here's the recipe: 
Mamon Crema de Fruta Recipe
Takes 30 minutes plus cooling and chilling 
Makes 8 servings (1 22-cm square cake) 
Mamon Crema de Fruta Ingredients
1 tablespoon unflavored gelatin (10 grams)
2 tablespoons water
1/4 cup all-purpose flour
1 1/2 cup evaporated milk
1/4 cup water
1/4 cup sugar
2 large egg yolks
1/8 cup butter
1/2 teaspoon vanilla extract
7 pieces mamon, cut as needed
2 cups fruit cocktail juice mix (fruit cocktail juice + pineapple juice)
3 tablespoons sugar
1 4cups fruit cocktail, drained
How to make Mamom Crema de Fruta
1 Mix unflavored gelatin and water in a small bowl to bloom the gelatin. Set aside.
2 Make the custard: Mix flour, evaporated milk, water and sugar in a saucepan over low-medium heat. Cook until mixture thickens. Remove from the heat and whisk in yolks, butter, and vanilla. Return to the stove and stir until thickened some more. Remove from heat, cover, and let cool completely.
3 To make the gelatin, boil fruit cocktail juice mix and sugar over medium heat. Add mix bloomed gelatin and stir until dissolved. Remove from heat and let cool to room temperature.
4 To assemble, place mamon in a 22-cm square baking dish. Cut mamon as needed to fill the spaces between the mamon. Spoon with custard over the mamon, filling the spaces in between the mamon. Top with fruit cocktail. Using a spoon, carefully pour the still warm gelatin over the back of the spoon to gently cover the fruits. Chill for 4 hours or until completely set. Serve cold.
Don't have enough time to make dessert? We have ideas for you to order for delivery: 
***