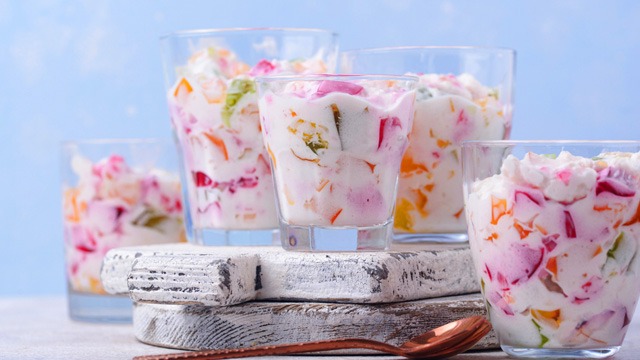 These easy recipes use gelatin or gulaman to make refreshing desserts that are perfect for the summer! No baking needed! 
Just remember that there is a difference if you're using either gelatin or gulaman. This is what you do when using gelatin: 
1 Heat water until boiling. Add powdered gelatin and stir until dissolved. Do not boil. 
2 Pour in chilled water to cool down the mixture or set aside to cool. 
3 Chill until set. 
If you're using gulaman, it's a different process. Here's what you do if you use gulaman:
1 Add powdered gulaman into a saucepan. Pour in water and stir to dissolve. (You can also soak gulaman sticks, crushed if desired, in water until softened.)  
2 Place over medium heat and stir until softened gulaman is dissolved in the hot water. 
3 Bring to a simmer then boil for at least 30 seconds. 
4 Remove from heat and immediately pour into the mold. Set aside to cool completely and set.   
What we love about gulaman is that there is no need to refrigerate it! Unlike gelatin which can melt in the tropical summer heat, gulaman stays set and stable even in warm temperatures which make it the perfect summer dessert. Plus, it sets harder than gelatin will with a higher yield using the same amount. 
Are you ready to make gulaman desserts? Here are recipes to try!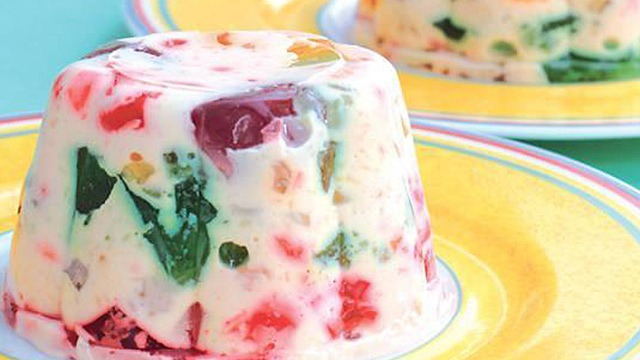 1 Cathedral Windows Recipe
There's no reason why you can't enjoy this delicious dessert at any other time of the year! This creamy gulaman dessert is fantastic to eat especially when the heat is on. The cool and refreshing dessert is a delight when the colored cubes are flavored with the taste of summer fruits.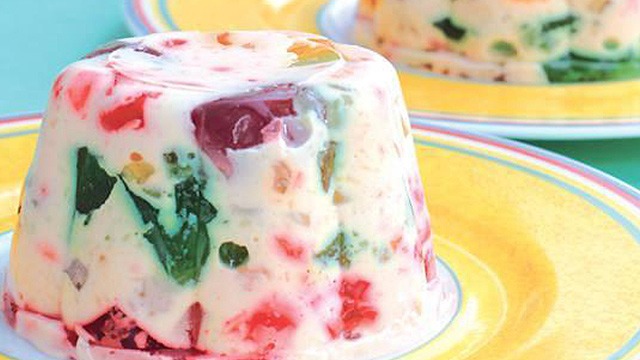 Cathedral Windows Recipe
Posted in:
Recipe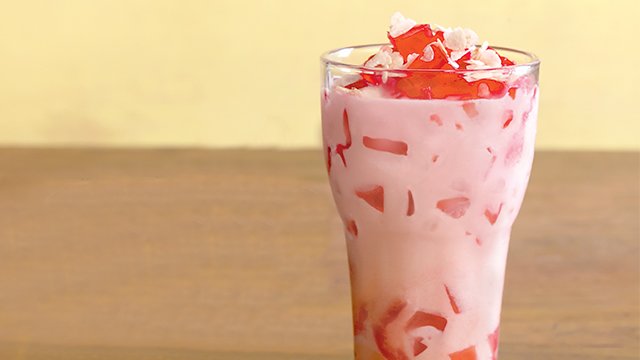 2 Guinumis Recipe
This pretty-in-pink drink is a refreshing dessert drink that combines your favorite ingredients all in one: gata or coconut milk, sago pearls, cubes of red gulaman, and pinipig for some crunch!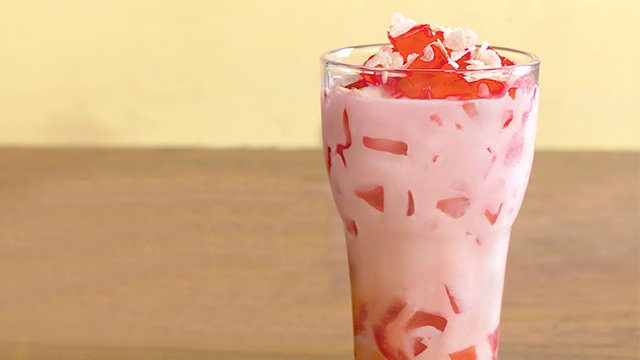 Guinumis Recipe
Posted in:
Recipe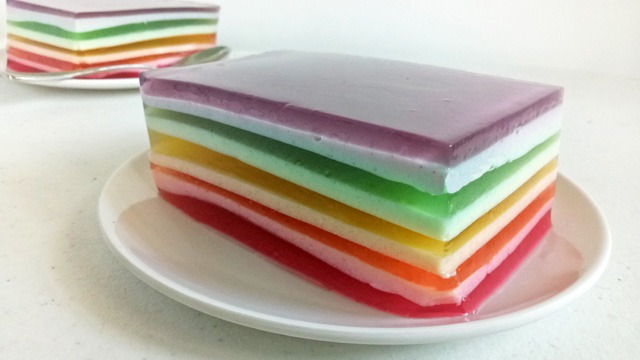 4 Rainbow Gelatin Recipe 
This pretty bar of jelly is made of gulaman using the colors and flavors of the rainbow between layers of milky jelly.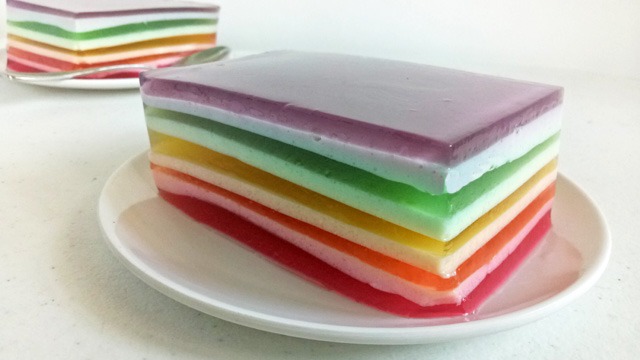 Rainbow Gelatin Recipe
Posted in:
Recipe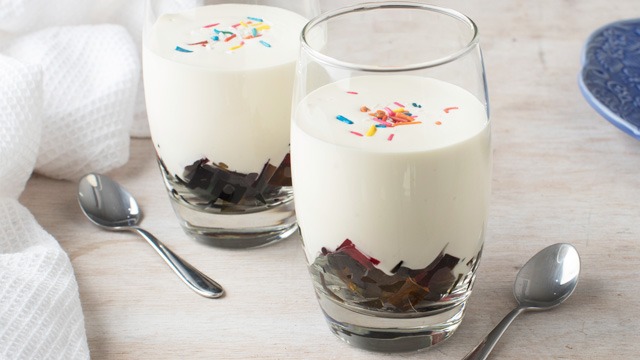 4 Rainbow Jelly Mousse Recipe 
If you don't want to go through the trouble of layering the rainbow gulaman, try this instead. This rainbow jelly recipe is gulaman topped with a sweet and creamy mousse. Stir to make the colors really pop out against the cream cheese mousse!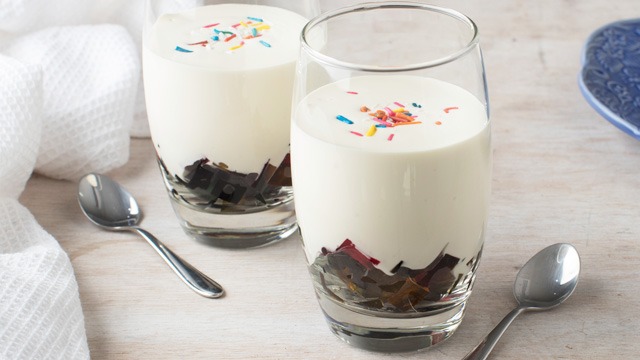 Rainbow Jelly Mousse Recipe
Posted in:
Recipe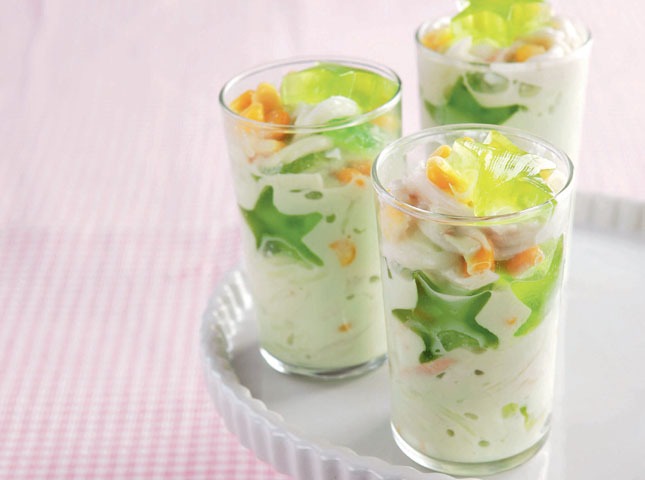 5 Buko Pandan Jelly Recipe
There are many ways to enjoy the classic flavor combination of buko and pandan. Try this classic combo in this creamy glass that goes one step further and cut the gulaman into fun shapes to make it delightful for the kids to enjoy as well as you, too.    
ADVERTISEMENT - CONTINUE READING BELOW
Recommended Videos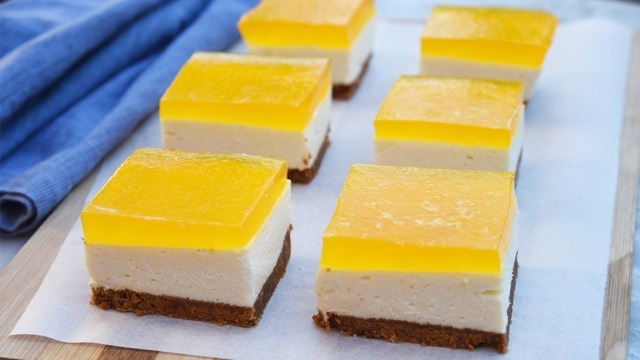 6 No-Bake Mango Gelatin Cheesecake Recipe 
This easy cheesecake recipe makes it easy to fall in love with the dessert. It's still got that creamy cheese layer and the graham cracker crust but it's got a sunny burst of mango gelatin on top. No need to hunt down some hard-to-find blueberry pie filling for this cheesecake!    
Can't find mango gelatin? Grab the red strawberry one instead and make it with that berry flavor, sliced like a regular cheesecake.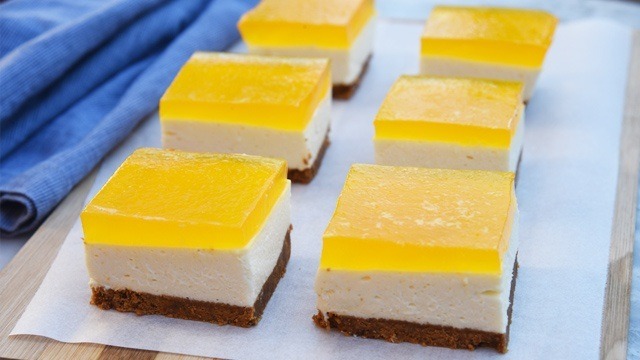 No-Bake Mango Cheesecake Squares Recipe
Posted in:
Recipe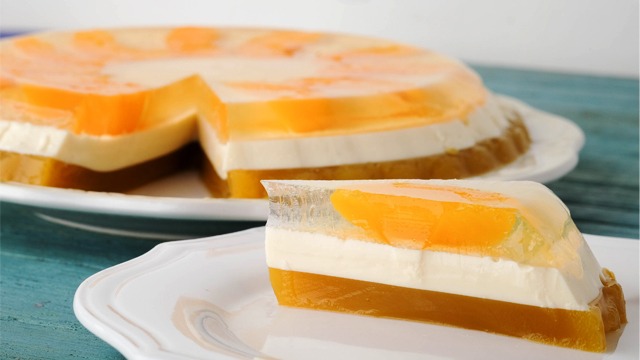 7 Peach-Mango Gelatin Recipe  
Canned fruits are a delight to eat! The fruits found in a can of fruit cocktail is the most common kind you'll encounter but there are other fruits to like, too. Canned peaches are the affordable way to enjoy the imported fruit and in this recipe, you can have a double dose of its flavor in one refreshing dessert.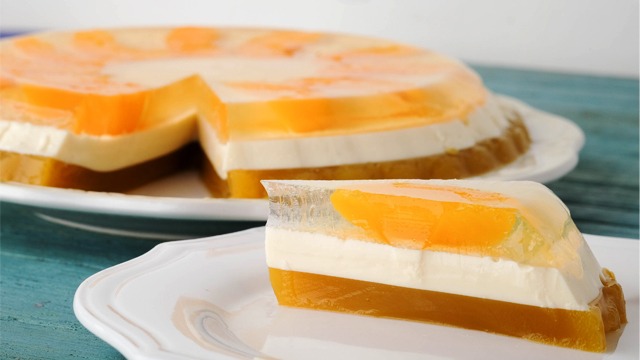 Peach-Mango Gelatin Recipe
Posted in:
Recipe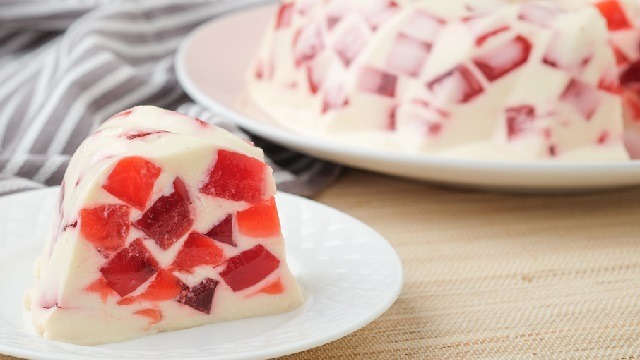 8 Strawberries and Cream Gelatin Recipe
There is something about strawberries and cream that make a dessert super appetizing. The color combo of red and white is a stark contrast to each other plus, its fruity taste is addicting. The best part: you may use strawberry jam!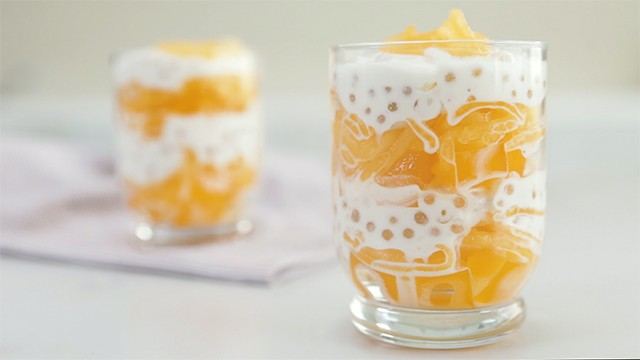 8 Melon Gelatin with Sago Recipe 
Melons are synonymous with summer! This sweet fruit with its refreshing flavor and sweet aroma is delicious when paired with a milky mixture. This version with the melon made into gelatin and layered with creamy sago pearls is one way to greet the many desserts you're sure to taste during the hot season.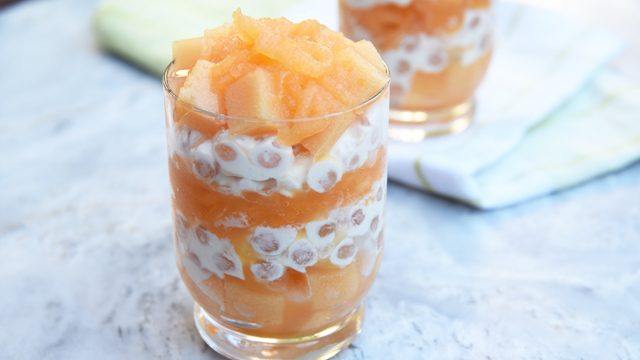 Melon Gelatin with Sago Recipe
Posted in:
Recipe
***
Thinking about what to cook next? Join our Facebook group, Yummy Pinoy Cooking Club, to get more recipe ideas, share your own dishes, and find out what the rest of the community are making and eating!
Got your own version of the classic dishes? Pa-share naman! Get your recipe published on Yummy.ph by submitting your recipe here.
Yummy.ph is now on Quento! Click here to download the app on Android and IOS, and enjoy more articles and videos from us and your other favorite websites!