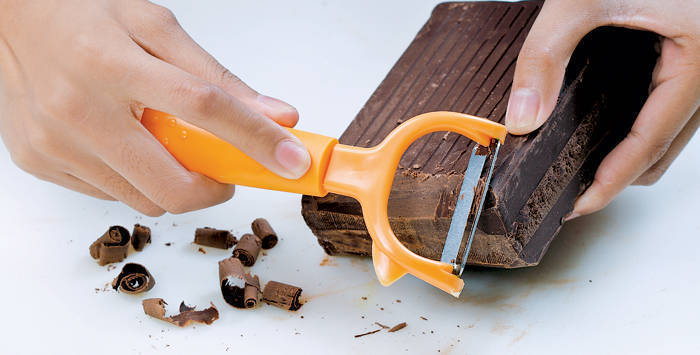 Every kitchen needs proper equipment. You should have the basic tools to help you cook. These range from the cookware or pots and pans you will use to cook your food to the kitchen gadgets that will you use to prep and stir the pot. 
However, while it's great that you are willing to spend on these items, you don't have to. In fact, there are a number of kitchen items you don't need to splurge on! Learn to save your money by getting affordable versions of these seemingly disposable kitchen equipment: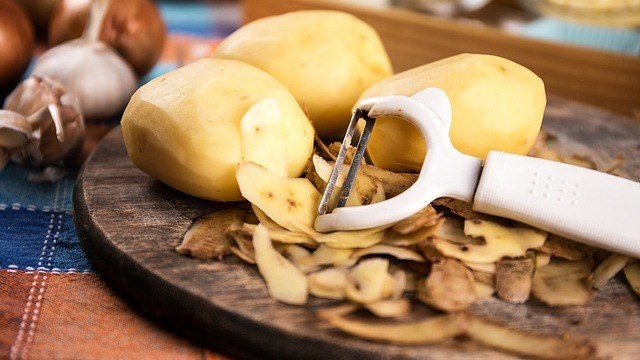 1 Vegetable Peelers 
Sure, you use a knife to peel potatoes, carrots, and other root crops, but why make your life more difficult? Use a vegetable peeler and the best news yet is that you don't need to spend too much for this handy kitchen tool. Resist the urge to spend and save your money! Even the best peelers will eventually dull its sharp edge. The question is really when and until that time comes, we're sure you'll have peeled more than its share to make up for its price.      
After all, you cannot sharpen peelers, so it really is best to buy peelers you won't mind replacing when it gets too dull to do its job effectively.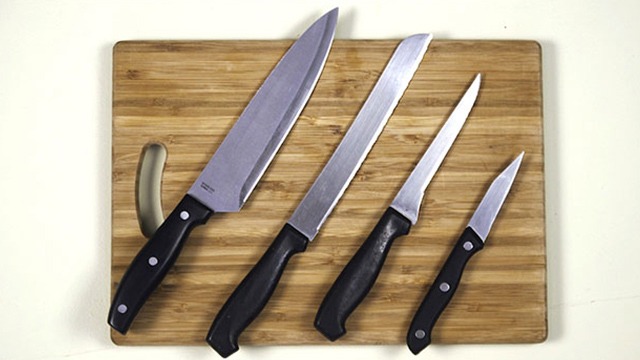 2 Kitchen Knives
Yes! You read that right. While kitchen knives are an investment for professional chefs, you don't have to spend that much on your home set. What you do need to invest in is learning how to keep your set of knives sharp. You'll need both a honing steel to maintain the edge for every day use and a whetstone with two grades of grit on each side.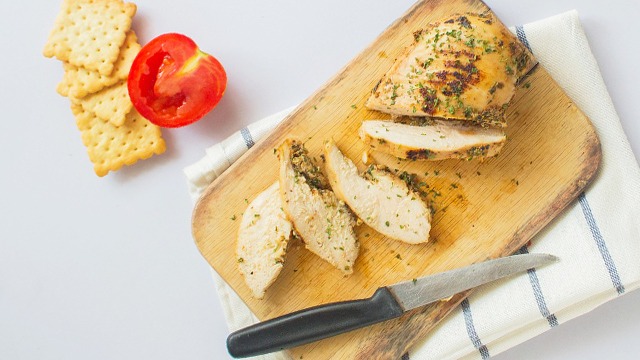 3 Chopping Board
We know how gorgeous those end grain wood chopping boards are. However, no matter how gorgeous these specialized wood chopping boards are, it does need some maintenance. If you think you're not cut out to maintaining your chopping boards on a regular basis, ditch the pretty and go with the practical board instead. 
ADVERTISEMENT - CONTINUE READING BELOW
Recommended Videos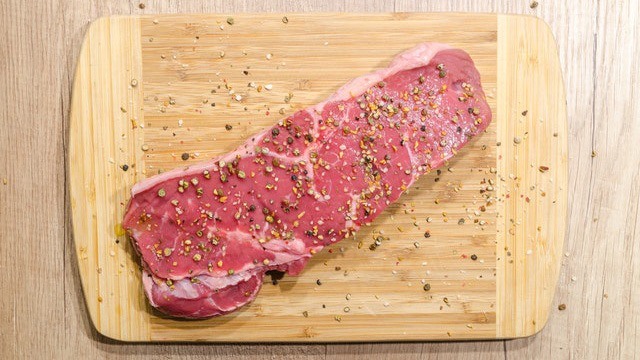 How To Choose The Right Chopping Board
Posted in:
Prepping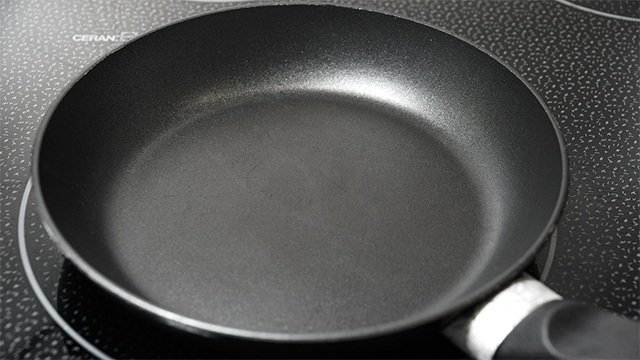 4 Nonstick Pans
Nonstick pans are part of your essential cookware and while investing in your cookware will see you through the years, the nonstick pan is one of those pans that you don't need to spend too much on. Nonstick pans are the most disposable of your pans. Once significantly scratched, these pans should be replaced. 
The best kind of nonstick pans are really the brand new ones. Learn to use your nonstick pan right and you will find it will last longer than usual but you will still need to replace these. No matter how pricey your nonstick pans are, these will become scratched sooner or later. The question is how long will it last before those scratches appear on the surface and how long after that first scratch will the surface start to stick, too.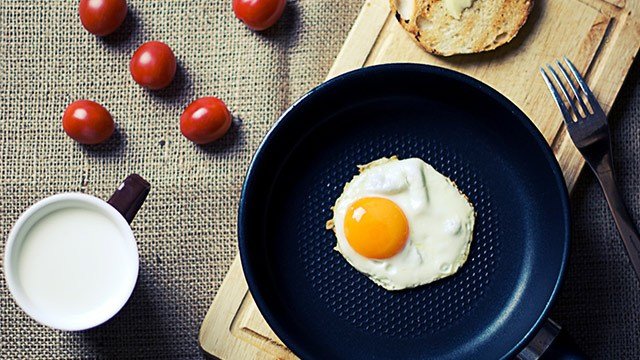 How To Not Ruin Your Nonstick Pan
Posted in:
Prepping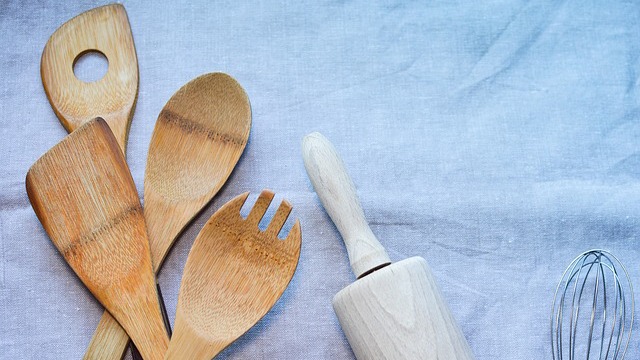 5 Cooking Utensils 
The most used utensils in your kitchen will be your cooking spoons. These are the kitchen tools that you will use when you cook a stew, soup, stir fry, or any other dish in your cookware. These are really just for stirring and making sure that your food is flipped, tossed, scooped, and otherwise moved. 
It's because of these reasons that you don't need to spend so much on these tools. Other than needing a nonabrasive set of tools to use on your nonstick pots and pans, any set of kitchen utensils should have the tool you need to do the job.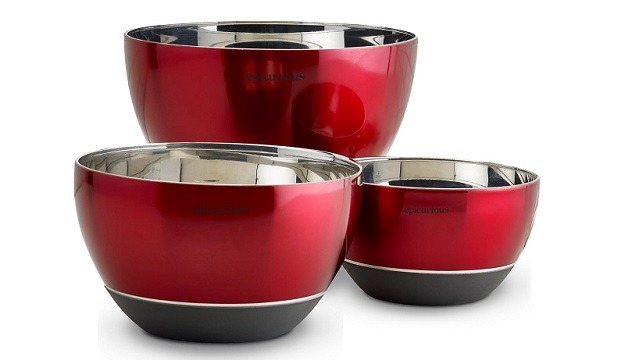 6 Mixing Bowls 
The best mixing bowls are bowls that can hold ingredients in it. This describes any bowl. Unless you need a bowl that has a spout, which even we have to admit do come in handy, these aren't necessary. The criteria you need to check when choosing mixing bowls are the sizes and number of bowls you think you'll need.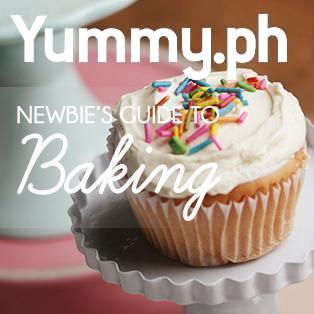 Yummy.ph's Newbie's Guide to Baking
Posted in:
Baking
ALSO READ: