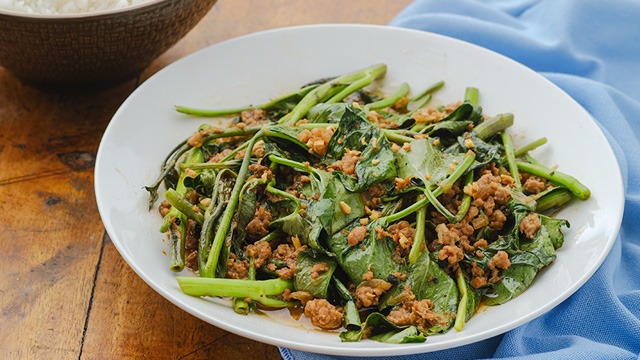 It's not always easy to eat just vegetables, especially if you love your meat. If you train yourself to be creative in the kitchen and become resourceful enough to make every meal delicious and hearty, you can make any combination of ingredients appetizing. 
When you want to eat and make more vegetable recipes but have a hard time finding recipes you like, here is a list of recipes to make into a meal plan for a week. This will help you at least get one delicious but still affordable vegetable dish with a little meat into your day: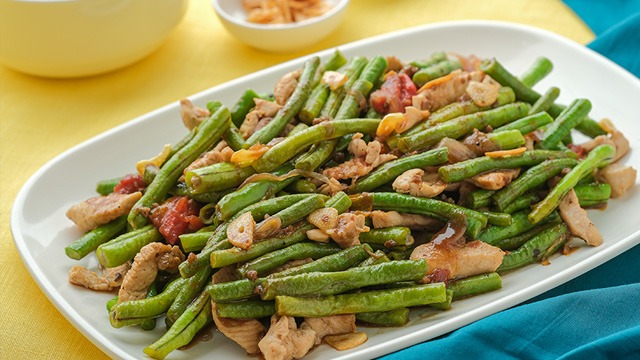 1 Adobong Sitaw with Chicken Recipe = P108
Sitaw, also known as either green string beans or yardlong beans, are easy to prepare. The hardest thing is knowing what you should trim off. This is easy: remove any soft mushy parts and remove the stem tip. That's it because even when it's a little less than perfect, these perk up and turn a vibrant green when introduced to heat. No one needs to know it was a little wilted beforehand! 
What we love about this recipe is the intense flavor a simple adobo sauce can bring to the dish. Plus, it's got just enough chicken pieces to make you want to eat heartier.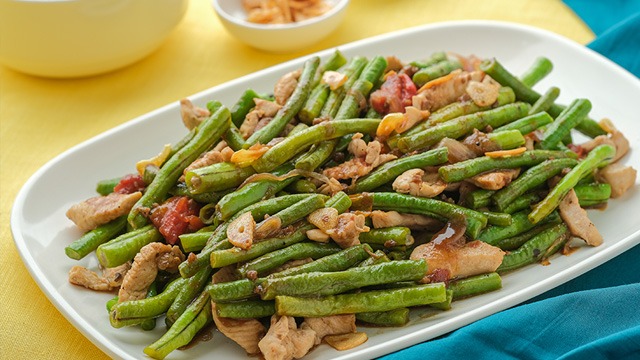 Adobong Sitaw with Chicken Recipe
Posted in:
Recipe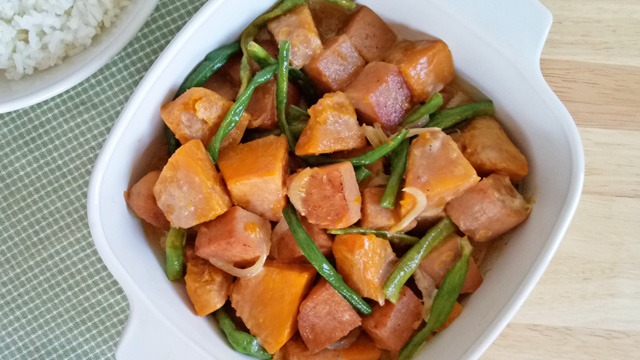 2 Ginataang Kalabasa with SPAM Recipe = P192 
Ginataang kalabasa doesn't normally have much meat. Small chunks of pork or a few pieces of hipon are the majority of what you can expect in the dish normally. If you're on a budget, skip the pork and the seafood and use a two-in-one ingredient instead: SPAM or any canned luncheon meat. This heavily seasoned meat does two things: adds meat to an otherwise all-veggie dish and its natural saltiness and meaty flavors are a great complement to the vegetables. You don't even need to use the entire can!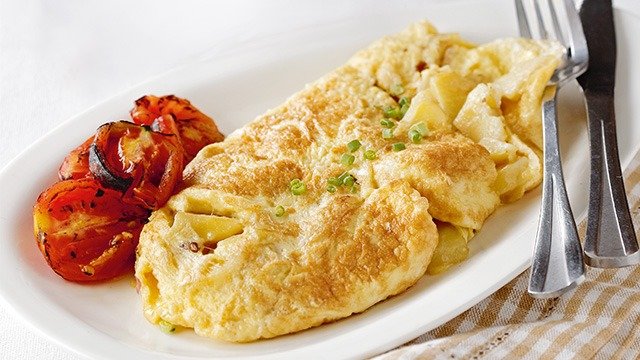 3 Potato Omelet Recipe = P120
Dinner can be eggs! There's no reason not to have eggs for dinner, and if you do it right, it can be hearty and delicious. To do it right, don't just whip up a plate of eggs and call it "dinner". Give it some excitement with chunks of potatoes added to the eggs so it adds bulk to the meal. It is also a delicious veggie extender for the eggs.
ADVERTISEMENT - CONTINUE READING BELOW
Recommended Videos
Add even more potatoes and a few leftover chicken chunks and make it so overloaded, it's a frittata. Got hotdogs in the freezer? Add that in instead of the chicken to lure the kids to eat it up eagerly.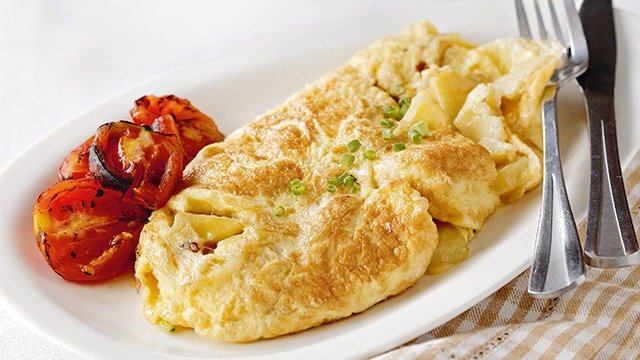 Potato Omelet Recipe
Posted in:
Recipe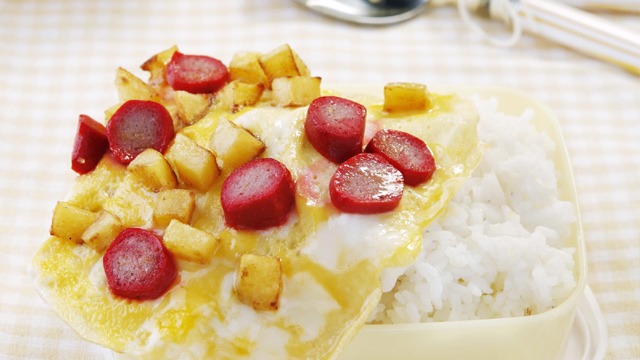 Fish Hotdog and Potato Omelet Recipe
Posted in:
Recipe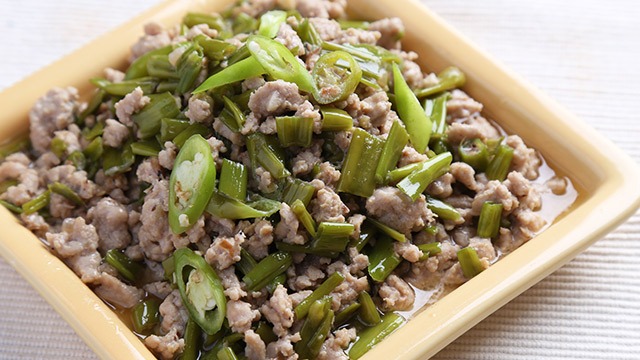 4 Gising-Gising with Kangkong
 Recipe = P

129 

You can eat heartily with vegetables as the star of the meal. You can even make sure that you take advantage of all the parts of the vegetables you use by using as much of it as you can! In this recipe, you make an easy gising-gising recipe but instead of just using green beans, add in the stalks of the kangkong whose leaves you stripped for the sinigang earlier. 

Got more budget? Add umami flavors with a big of ground pork to make it even more appetizing or stir in curry powder to make it into an aromatic curry dish.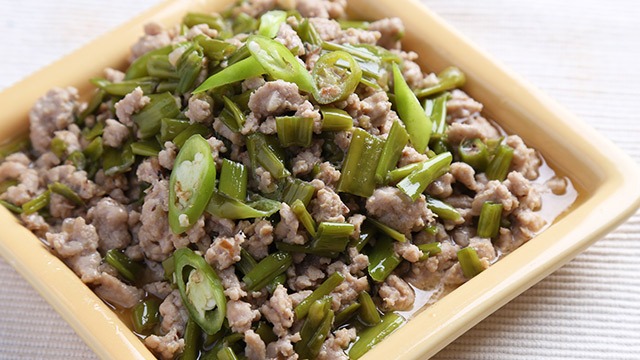 Gising-Gising with Kangkong Recipe
Posted in:
Recipe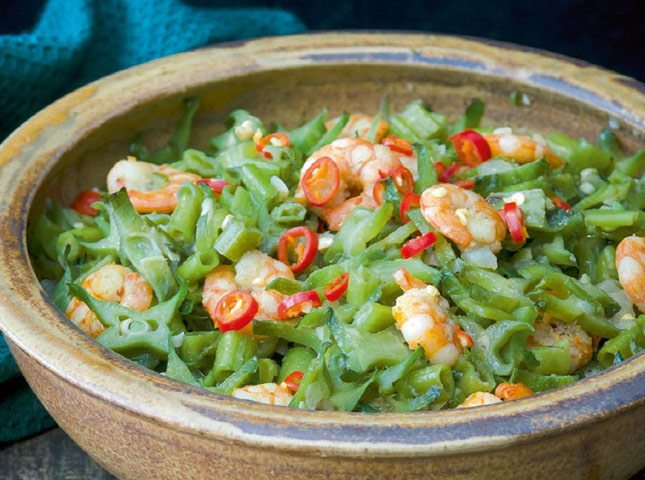 Green Curry Gising Gising Recipe
Posted in:
Recipe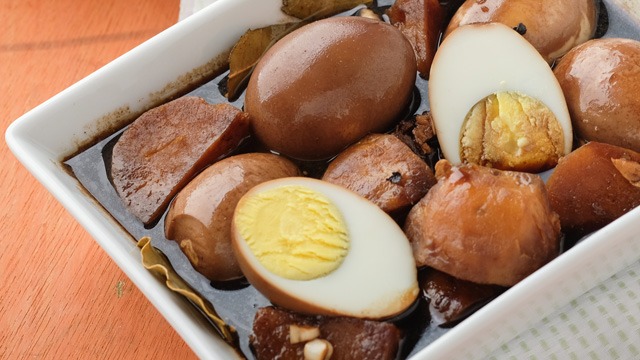 5 Adobong Itlog at Patatas Recipe = P90 
Eggs and potatoes are hearty ingredients, so it's just natural that these two ingredients become best friends in this adobo dish. It's simple to make and fast, too. Make adobo sauce and cook the potatoes in it to not only cook it but to also flavor the cubed spuds. The eggs can be simply hard-boiled in the adobo sauce (or separately, you decide) before it's peeled and allowed to soak in the adobo sauce. Just submerging the eggs in the adobo sauce will make it more delicious when its time to eat. 
If you ever find yourself with too much adobo sauce, don't fret. Make adobo rice! Cook up an omelet and serve that with it. Now that's a breakfast you'll want to wake up smelling!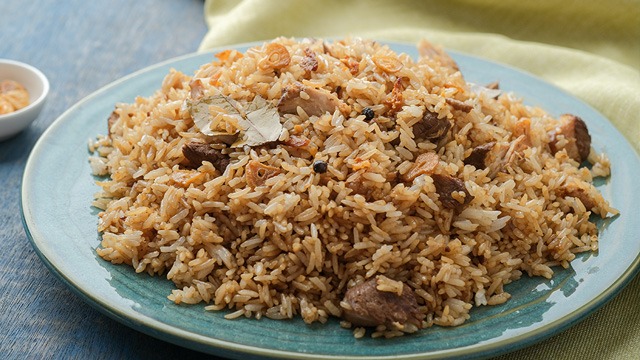 Adobo Fried Rice Recipe
Posted in:
Recipe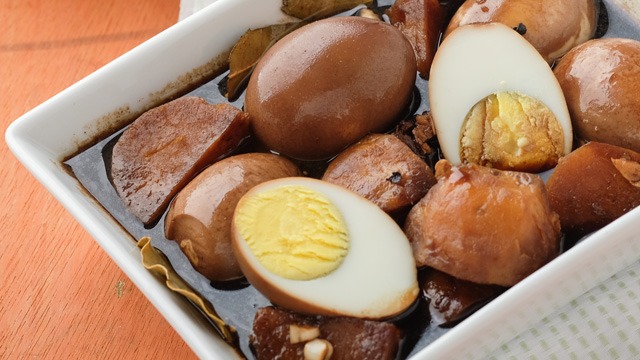 Adobong Itlog At Patatas Recipe
Posted in:
Recipe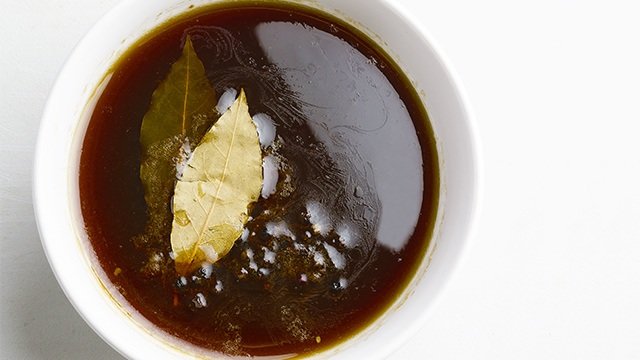 Adobo Sauce Recipe
Posted in:
Recipe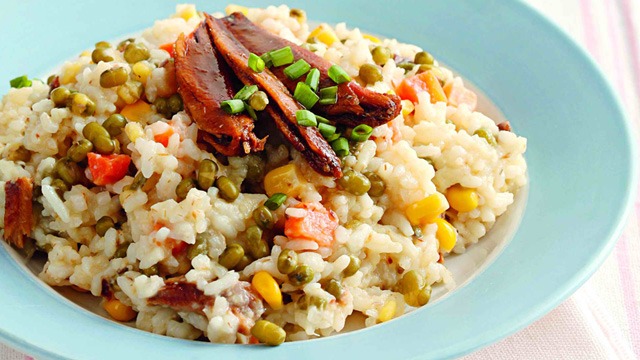 6 Munggo and Tuyo Rice Recipe = P91
Munggo or monggo is commonly made into a hearty stew, usually on Fridays, but not enough recipes dare to take this humble legume to other heights. Let this recipe be your first step in that direction. This creamy munggo dish takes what you love about the ginisang munggo and makes it into this creamy rice version.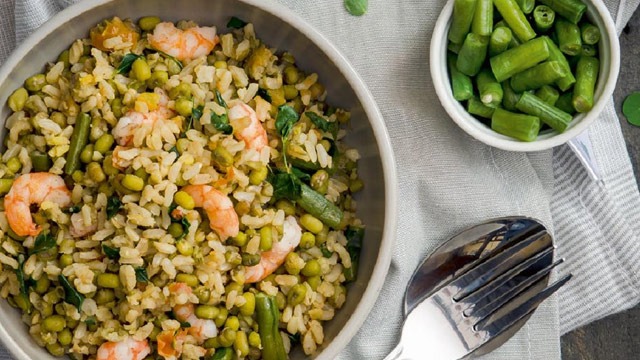 Munggo Rice Recipe (Mung Bean Fried Rice)
Posted in:
Recipe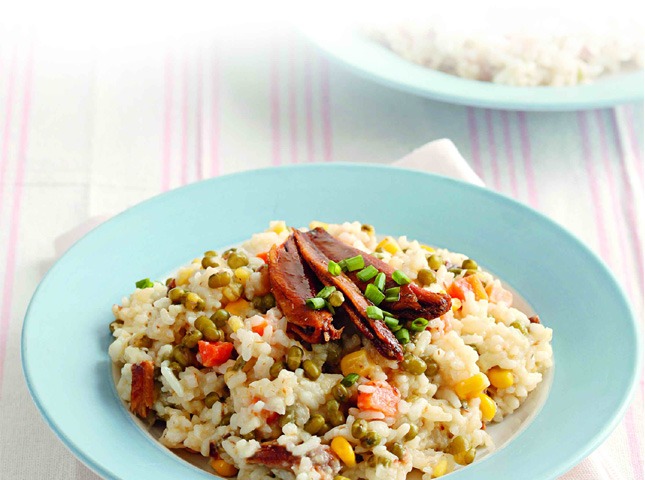 Creamy Munggo and Tuyo Rice Recipe
Posted in:
Recipe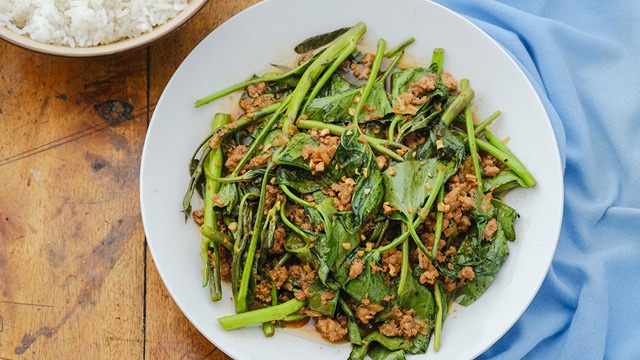 7 Apan-Apan Recipe = P103
Bagoong is what makes this adobong kangkong version so delicious! However, it may not be the same bagoong that you're used to. The bagoong in this Bacolod dish is called ginamos and it's found in palengkes as blocks, instead of as a paste. However, if you don't have access to or can't find this bagoong block, you can substitute it with your favorite version for the bagoong.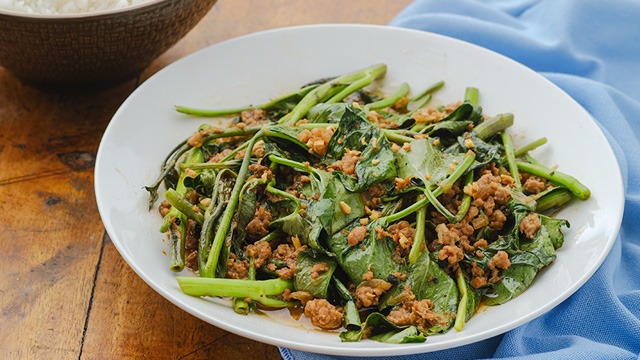 Apan-Apan Recipe
Posted in:
Recipe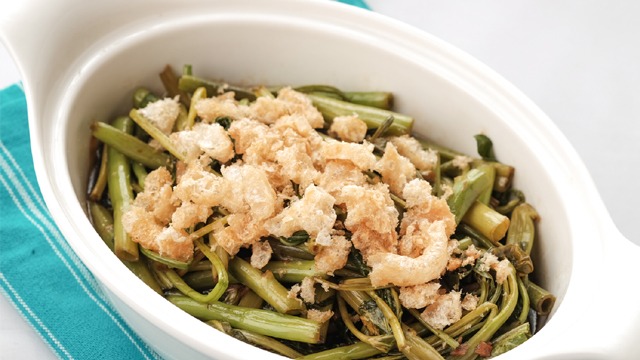 Adobong Kangkong with Chicharon Recipe
Posted in:
Recipe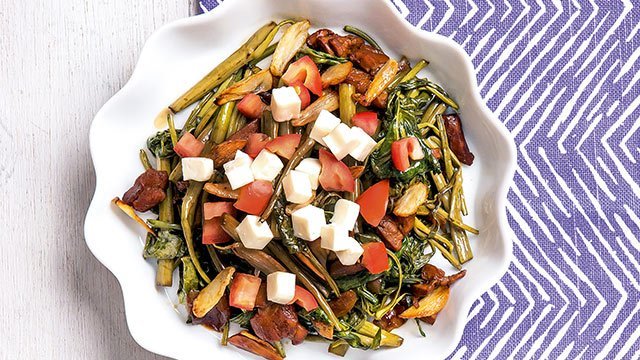 Adobong Kangkong Recipe
Posted in:
Recipe
Vegetables can be hearty dishes to eat for dinner. All it takes is a little creativity, an open mind, and maybe, a little meat to toss in so you don't have too big a make in your daily life.  
*Recipes are good for 3-4 servings.  
***
Thinking about what to cook next? Join our Facebook group, Yummy Pinoy Cooking Club, to get more recipe ideas, share your own dishes, and find out what the rest of the community are making and eating!
Got your own version of the classic dishes? Pa-share naman! Get your recipe published on Yummy.ph by submitting your recipe here.