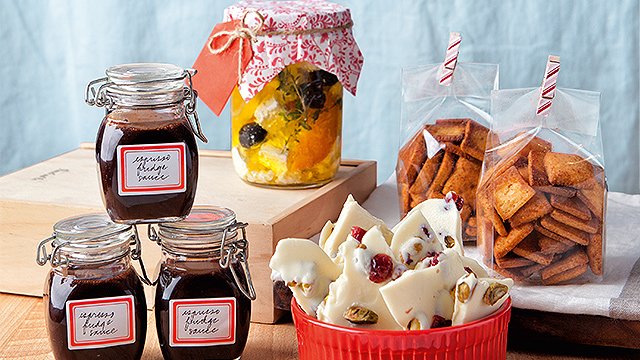 Filipinos love Christmas—how else could you explain every malls' Christmas playlist blasting on the first days of the "ber" months? Now that it's mid-November, you should be thinking of or shopping for presents for your family and friends. But seriously—what's better than food as a gift? Here are our tips for giving the best food gift this Christmas.
1 Make it homemade.
Homemade sweet treats can be super cost-effective. Think: chocolate bark, no-bake treats, brownies, or cookies. They will hold up well for days and are sturdy enough to stay whole and uncracked during delivery or drop-off. Plus, everyone appreciates a heart-warming effort to make something from scratch!
2 Shop for the right boxes, tins, and ribbons.
Pretty packaging can glam up simple gifts. Check baking supplies stores for cupcake, cake, cookie, and candy boxes and paper bags in all sizes. Decorate by placing colorful ribbons around each box or bag.
3 Buy from local bakers and cooks.
If you opt to purchase ready-made dishes or desserts to give away for Christmas, why not support small-scale or home-based cooks and bakers while you're at it? Ask your friends if they're selling homemade goods for Christmas, or check out our list of favorite desserts here:
ALSO READ: