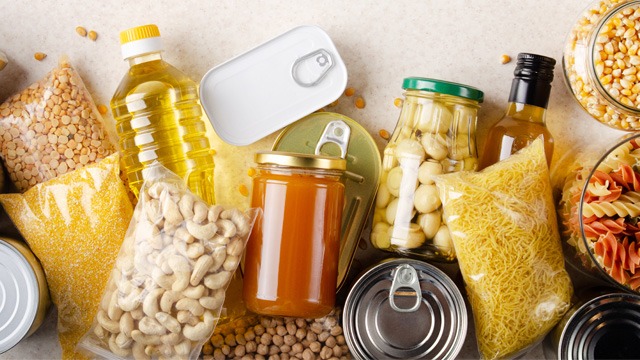 Being out and about freely is not always something we can do during this time. Since going to the big supermarket or even the local wet market still requires you to leave the safety of your home, it can be a hassle. 
When you do not want to leave your home, keeping a well-stocked kitchen is the key to being able to cook a meal without needing to go further than your kitchen. Common food ingredients that you keep stocked up in your kitchen be your guide when you need to cook. 
This food list may vary according to the kinds of food you always cook but in general, these are the basic and essential ingredients that many recipes will require you to have on hand. Whether you're a fan of Filipino food for every day meals, adore different kinds of pastas for dinner, or get by on canned food, this food ingredients list should help you make any kind of dish easily. Ingredient swaps or omissions can be easily be made, too, when necessary.  
Here's your food ingredients list:
• salt
• black pepper
• cooking oil
• rice
• sugar
• all-purpose flour 
• stock cubes or granules  
• tomato sauce 
• canned meat 
• dried pasta 
• onions  
• garlic  
• tomatoes
• calamansi 
• ginger  
• potatoes 
• carrots 
• soy sauce
• vinegar 
• fish sauce 
• bay leaves
• eggs 
• evaporated milk
• all-purpose cream  
• fresh meat
• frozen vegetables 
• other spices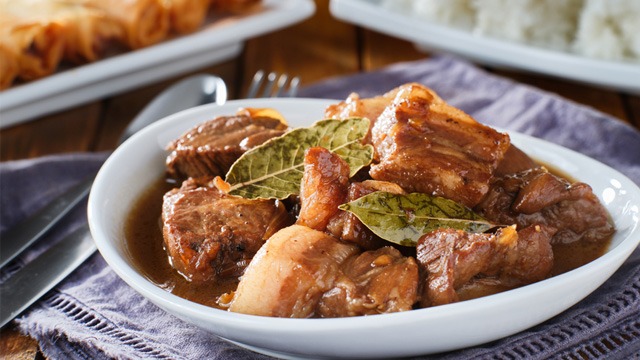 Why are these ingredients important to keep in stock? 
The stovetop ingredient essentials are salt, pepper, and cooking oil. These are the ingredients that you should have near the stove so you can cook well. Rice should be stored in a dry area and, unless you're refraining from eating this carb, accompanies every meal.
Sugar is the natural flavor opposite of salt but enhances the sweetness of flavors in dishes. Flour is more versatile than cornstarch and thickens sauces, coats food, and acts as another kind of carb if made into dough. Stock cornstarch, too if you're fond of Chinese food and its glossy sauces and crisp batter coatings. Concentrated stock, whether in granular form or in cubes, is the base of many dishes. Simmered, boiled, and braised dishes can do with water but it won't be as flavorful.   
The cooking trio, onions, garlic, and tomatoes, are the common starting point of many Filipino dishes but naturally can be used as needed as aromatics. Ginger melds well with these three ingredients as well and is common as both a cooking ingredient as well as a dipping sauce ingredient. You can cook as delicious arroz caldo or tinola without ginger.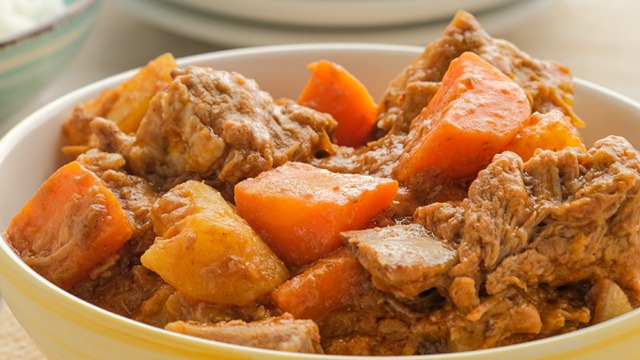 If you want a classic tomato-based stew, such as menudo, afritada, and mechado, tomato sauce is what you need but tomato paste will work, too, to deliver a richer tomato taste, especially if you want to make a classic beef kaldereta. Use hardy root crops such as potatoes and carrots as your vegetables in dishes, or you can use frozen or canned vegetables if these are what's available. 
ADVERTISEMENT - CONTINUE READING BELOW
Recommended Videos
Make dishes tangy with calamansi or help tenderize pork barbecue marinades with it. You can also make an easy Pinoy barbecue sauce for pork barbecue if needed from scratch using tomato sauce, brown sugar, vinegar or calamansi, and garlic. Include siling labuyo, hot sauce, or red chili flakes if you love your food spicy. 
No adobo dish can be made with vinegar. Add soy sauce, bay leaves, and black pepper to the meat of your choice and you can cook adobo in several different ways. You need these ingredients too when making homemade tapa and tocino. All the different kinds of silogs won't be complete without the requisite egg and garlic rice either. 
Pasta recipes are the common other option when one is tired of rice, so keep a good stock of different kinds for the pasta dishes you like. Carbonara needs cream while a classic Pinoy-style sweet spaghetti will need tomato sauce. You can even use evaporated milk in some recipes you need cream or sub it instead of using fresh milk such as in sauces. It's also an essential ingredient in your favorite sopas recipe. 
Are you convinced yet that you might need all of these ingredients and maybe just these ingredients to make these meals? 
***
Thinking about what to cook next? Join our Facebook group, Yummy Pinoy Cooking Club, to get more recipe ideas, share your own dishes, and find out what the rest of the community are making and eating!
Got your own version of the classic dishes? Pa-share naman! Get your recipe published on Yummy.ph by submitting your recipe here.