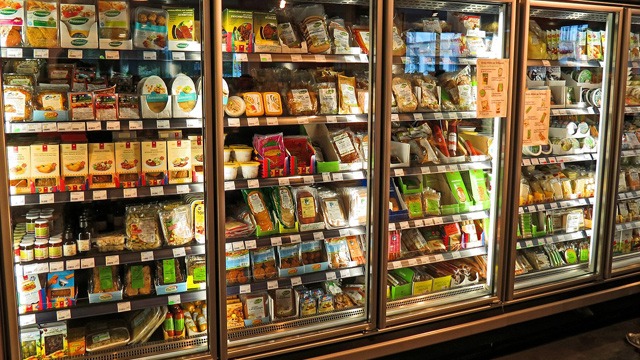 The frozen section at your favorite grocery will guarantee you two things: less food waste and ridiculously easy-to-make meals! You don't have to fully use up a bag of opened frozen goods and they'll stay good in your freezer for a long, long time. If you only visit the grocery freezers for a few staples, you're missing out. There's a variety of delicious things just waiting to be discovered in those icy treasure chests. We've gathered several reasons why you should give the frozen aisle your time the next time you grocery shop.
Ready-to-go Meats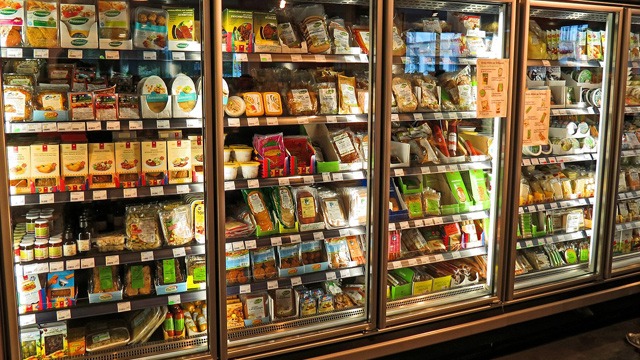 In the mood for some Korean barbecue at home? No problem! 
These cut meats will make meal prep so much easier! In the mood for Korean barbecue at home? Get the Samgyeopsal at P129/450g and Karubi Beef Slices at P175/450g at Robinsons Supermarket.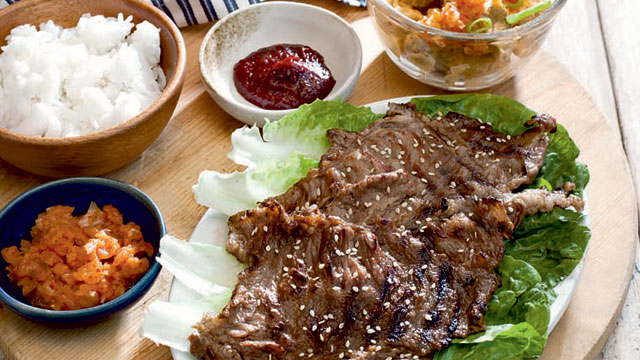 Korean Barbecue Recipe
Posted in:
Recipe
Preservative-free tocino? We found it for you! 
Available in most frozen aisles is a healthier take on a classic breakfast meat: Pampanga's Best Colorless Tocino at P55/220g.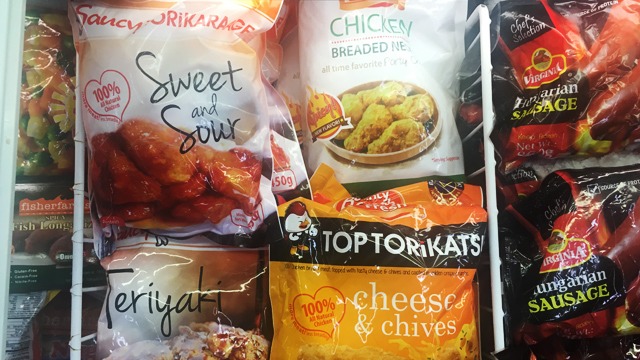 Easy-to-prep meals just got easier with these frozen breaded and marinated meat cuts. 
You can also get at most groceries marinated and coated meats by Bounty Fresh's Saucy Teriyaki or Sweet and Sour Torikaraage at P182/450g, Cheese and Chives Torikatsu P189/450g.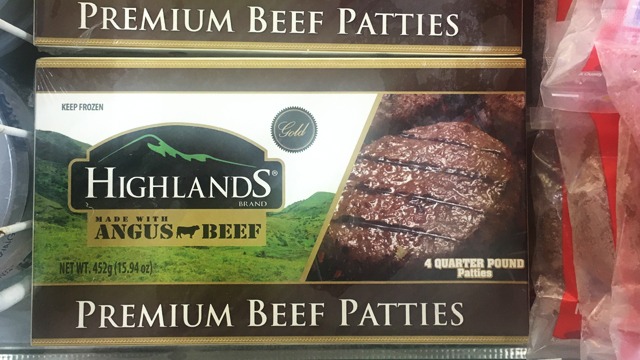 Staying in on a date night? Prep these for a great meal! 
For a decadent burger meal, head to Robinsons Supermarket for Highland's Premium Beef Patties made with Angus Beef at P199/452g.
Just Steam These Dumplings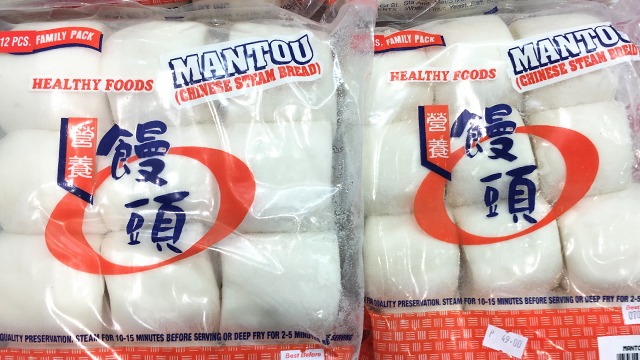 Unimart has a dumpling selection for fans: Mantou Chinese Steam Bread is priced at P49/dozen and will make your homemade sandwiches so much more interesting and delicious.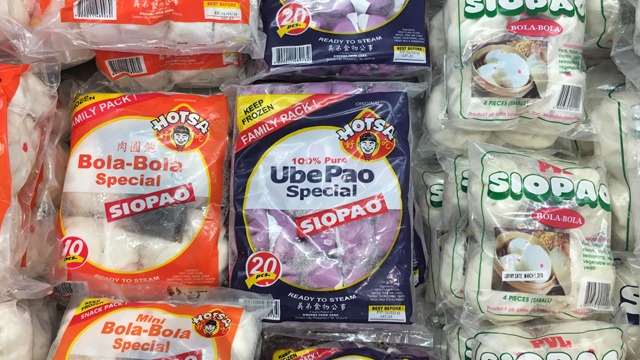 ADVERTISEMENT - CONTINUE READING BELOW
Recommended Videos
Are you a big siopao fan? Get a bag for each day of the week! 
Don't have time to prepare mantou filling? Then go for siopao! There's asado, bola-bola, and even dessert flavored ones. You can get Hotsa's Ube Pao at P67/ half dozen, Hotsa's Mini Siopao for P203/20 pieces to name just a few already available at most grocery stores.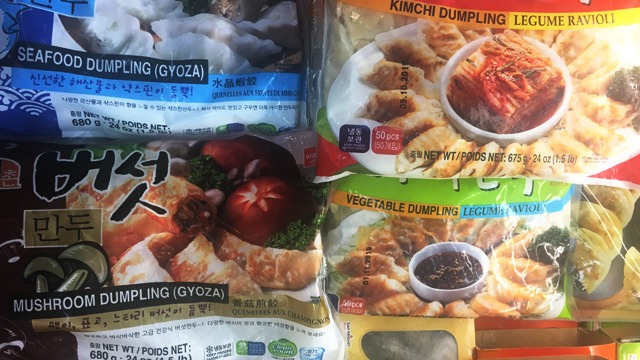 All the dumplings you want! 
You can also get a variety of dumplings from Wang, Marby's and Fat & Thin's. Our favorite is Wang's Hakaw or Shrimp Dumplings at P277/680 g.
Indian Food Section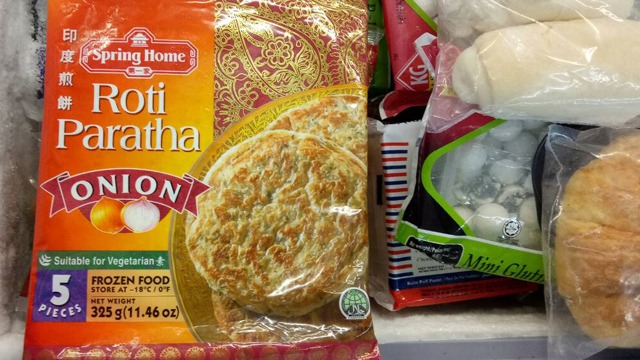 You can now make an Indian feast at home with these grocery finds! 
Indian flatbreads used to be exclusive to restaurants because of the effort it requires. Not anymore with thanks to the frozen aisles of Megamall and Rustan's. From the Kawan brand, you can get Chapati at P158/400g, Plain Paratha 156/400g, Garlic and Butter Naan at P205/300g, Grain Paratha P186/200g and the Roti Chanain P219/60g. There's also Amy's Indian Samos Wrap at P202/5.5 oz.
Shabu-Shabu Right at Home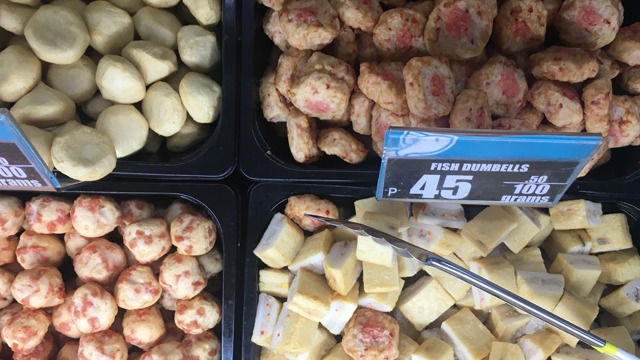 How about a shabu-shabu night? 
There's so many different kinds of fish cakes you can get from SM which cost P45/100g. You can get panda fish, scallops, seafood mushroom, salmon balls, salmon fishcakes, lobster balls, crab egsg, fish dumbbells, fish tofu, lobster ball with corn, and even crab sticks. At Rustan's, you can instead get Hightower's Mixed Shabu-Shabu vacuum pack at P198/500g.
Deep-Fried Goodness!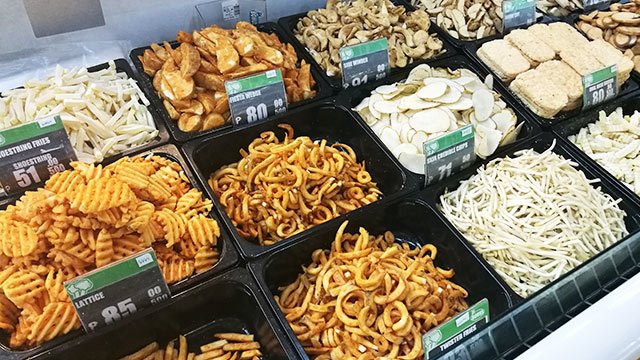 Potato heaven! 
Everyone loves fried potatoes! You can get all sorts of French fries in different shapes, sizes and seasonings at Megamall. Get the Wedge Cut at P71/500g, Hashbrowns at P80/500g, Twister at P100/500g, Natural Crisp Slice at P100/500g, Buffalo Cut at P107/500g, Sweet Potato Fries P172/500g, 3/6 Cut Skin On P67/500g, and Skinny fries at P77/500g.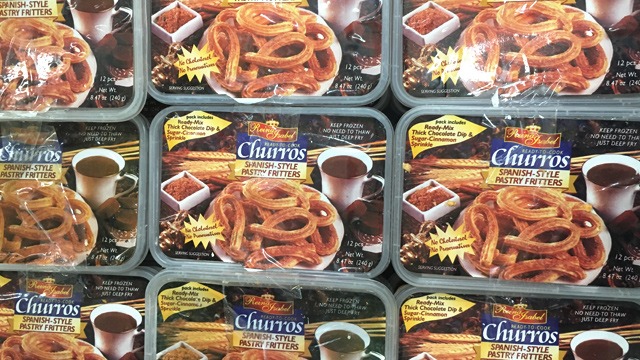 Craving churros? Just get a pack of these at the grocery! 
For a sweet, deep-fried dessert, also try Reina Isabel Frozen Churros at P182/dozen at Megamall. Plus, these churros already come with cinnamon sugar and a chocolate mix for the dip.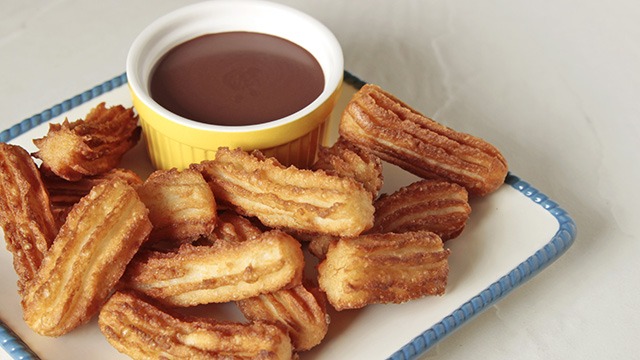 WATCH: How to Make Churros
Posted in:
Cooking
Filipino Classics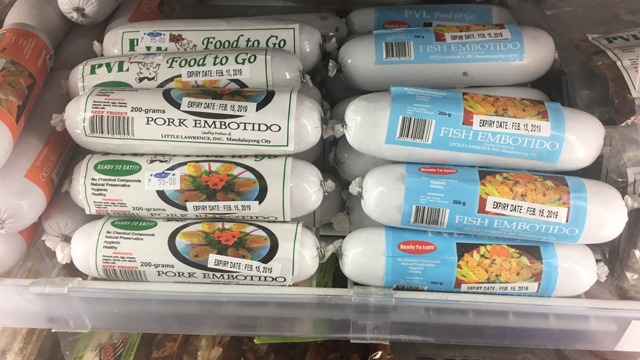 You can add these to your dinner spread! 
These Filipino classics taste just like home. At Unimart, you can get PVL Pork or Fish Embutido at P95/200g log.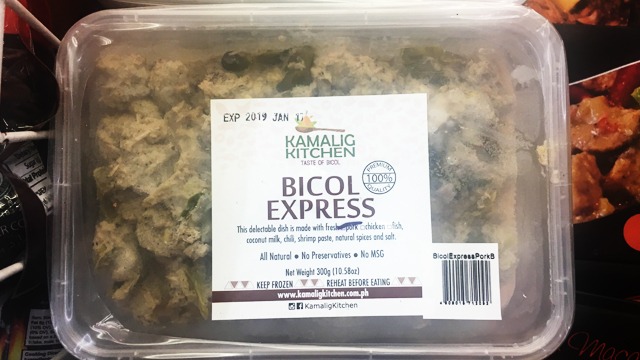 In the mood for something spicy? The frozen food section has something for every kind of craving. 
If you want something spicy, at Robinsons' they have Kamalig Kitchen's Bicol Express at P114.5/300g.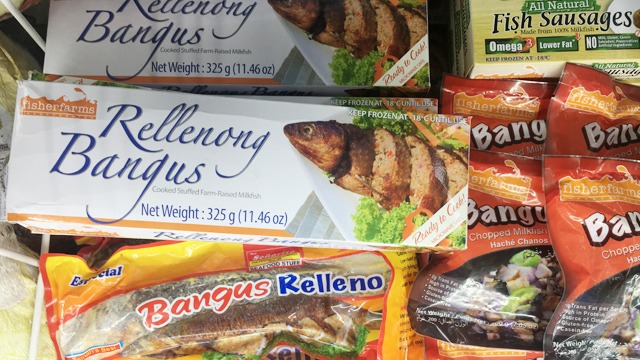 You don't always need to make everything from scratch!  
Or, if you want a dish you can serve and impress your guests (without the effort!), try Fisher Farm's Rellenong Bangus at P152/325g available at Megamall.
There are so many things just waiting in those freezers that are key to a much, much easier life. They're delicious and so easy to prepare! We suggest you always have some in your freezer for those times you don't have the time or maybe just for the lazy nights you want to take a rest. Did we miss any of your favorite food items found in the frozen section? Tell us about it!
ALSO READ: