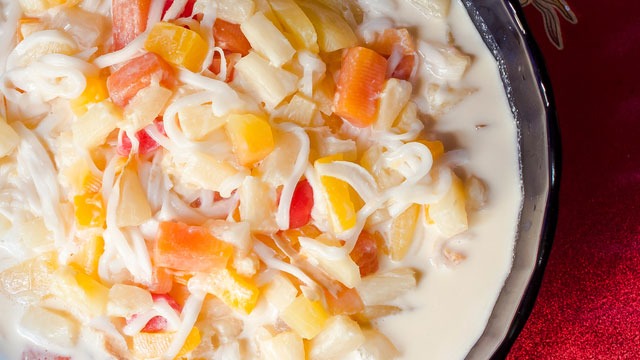 Everyone always reserves space for dessert and if you crave the traditional fare served at buffet tables, the fruit salad is no stranger to you.
What is fruit salad?
A fruit salad is exactly that: a salad made with fruit instead of the usual leafy greens, vegetables, and vinegar-based salad dressings. The fruit salad is not an appetizer either but rather, it's a dessert. It's a no-bake recipe that makes it easy to put together even if it's a last-minute dish you forgot to serve.
The most common ingredient of the fruit salad is the fruit cocktail, a canned ingredient that is made of chunks of pineapple, papaya, nata de coco, and a few halved maraschino cherries soaking in a light sugar syrup infused with pineapple fruit juice.
When combined with all-purpose cream and sweetened condensed milk, the fruits become a light, creamy, and decadent dessert that is a refreshing respite amidst the normally rich and heavy dishes served for Noche Buena.
If you're a fan of this Filipino buffet staple and plan to make some this holiday season, here are all the different kinds of fruit salad recipes you can make to elevate your Noche Buena table:
1 Easy Fruit Salad Recipe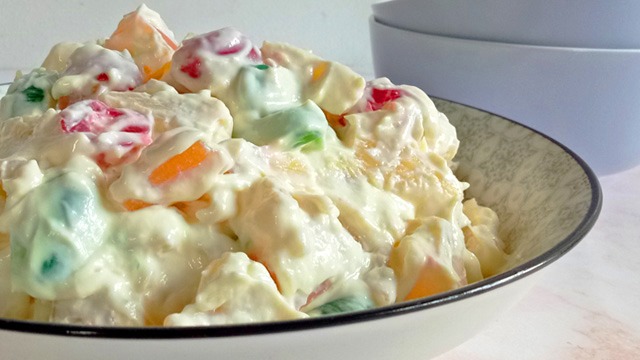 Fruit salad is a common Filipino dessert found on many Noche Buena dinner tables, and the most basic one is this one that uses only three ingredients: fruit cocktail, all-purpose cream, and sweetened condensed milk. You can tweak the amount of sweetened condensed milk you add since the fruit cocktail itself are sweet already but overall, this is the easiest and most nostalgic one to make for any gathering.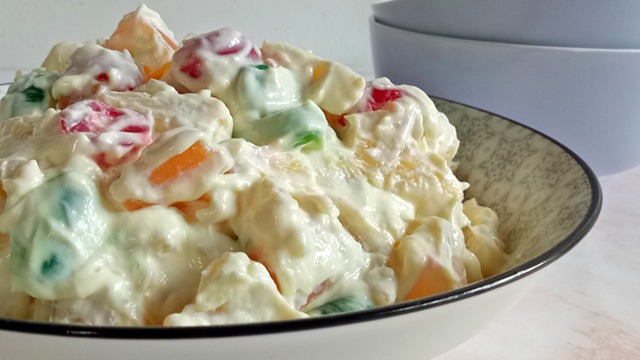 Easy Fruit Salad Recipe
Posted in:
Recipe
2 Yogurt Fruit Salad Recipe
When it comes to tweaking the fruit salad, swapping the rich and heavy cream with a lighter ingredient is a good way to do it. In this recipe, the all-purpose cream is switched with tangy yogurt. This is a great hack to the traditional version since the tang of yogurt is a great complement to the sweetness of the fruits.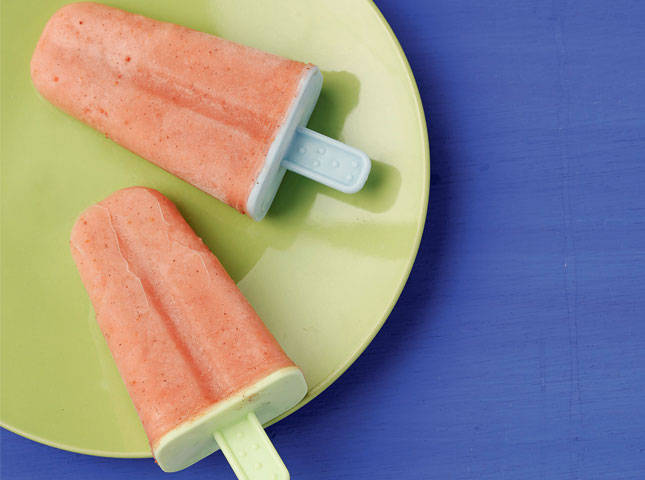 Fruit and Yogurt Popsicle
Posted in:
Recipe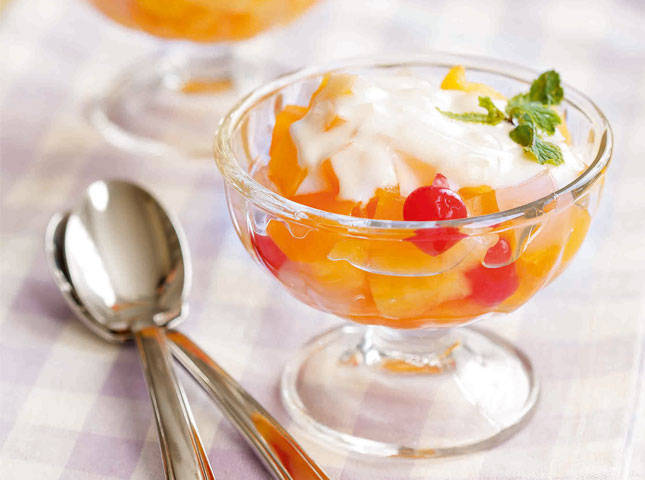 Fruit and Yogurt Salad
Posted in:
Recipe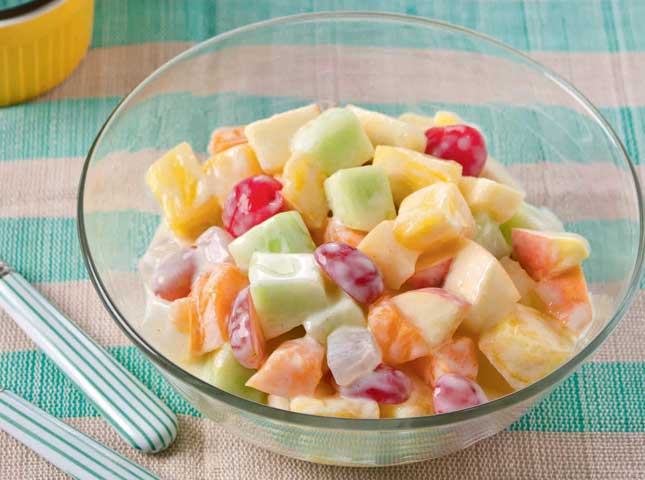 Yogurt Fruit Salad Recipe
Posted in:
Recipe
3 Cream Cheese Fresh Fruit Salad Recipe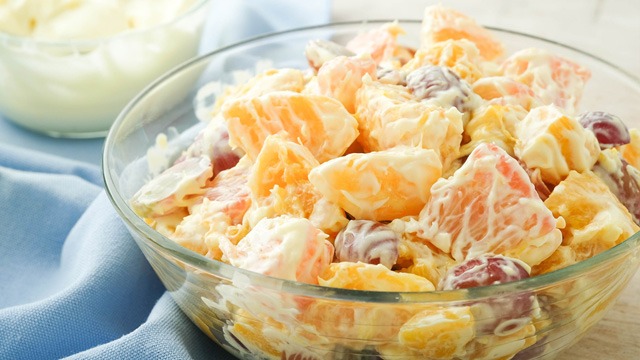 Not everyone enjoys the cloying sweetness of the fruits soaked in syrup. For those who appreciate fresh fruits but want to enjoy it with a twist, this is a great option for you to try. This fruit salad ditches the canned syrup-soaked fruits for fresh fruits of your choice. Then these are tossed in a cream cheese dressing that is tangy yet slightly sweetened so you can still get that creamy texture coating the fruits but without the super rich taste that cream has.
ADVERTISEMENT - CONTINUE READING BELOW
Recommended Videos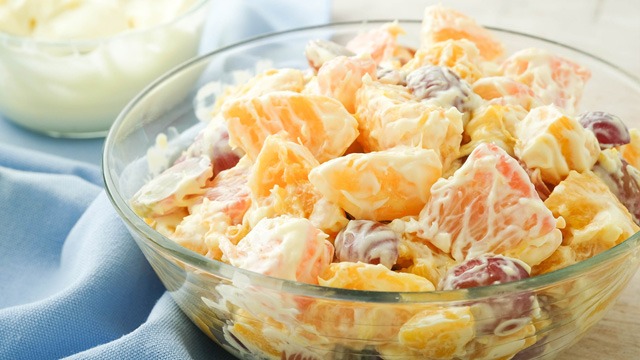 Cream Cheese Fresh Fruit Salad Recipe
Posted in:
Recipe
4 Pinoy Buko Salad Recipe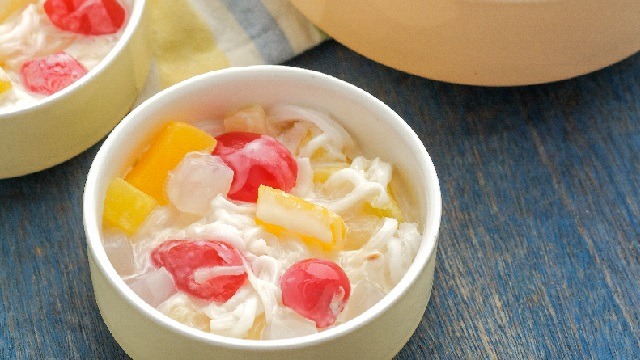 What does fruit cocktail need? A warm and delicious contrast to all that fruit sweetness! To do this, fresh buko are added to the creamy fruit cocktail mix to give it that burst of crunch from the coconut strips. It's a smart, easy, and delicious way to instantly elevate your usual fruit salad recipe.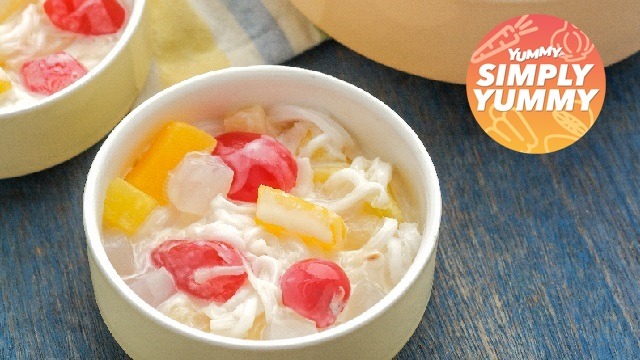 Pinoy Buko Salad Recipe
Posted in:
Recipe
5 Pink Buko Salad Drink Recipe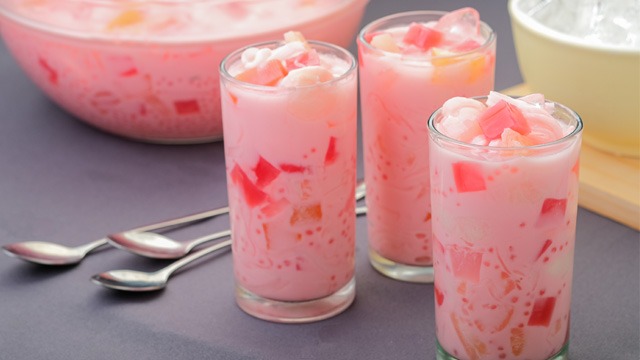 Not all fruit salads need to be made with all-purpose cream. For those who prefer a delicious twist on this dessert, this version pairs fruit cocktail with other delicious ingredients: buko strands, red nata de coco, sago pearls, and lychees. Not only that, the red-colored syrup the nata de coco gels are soaked in is used to sweeten the coconut cream that replaces the all-purpose cream, creating this lovely pink-hued dessert that's also a drink once all the fruits are eaten.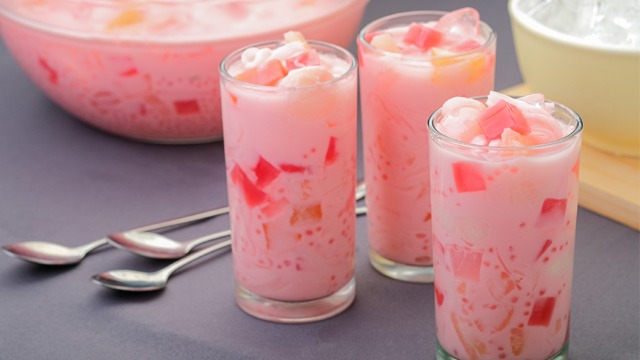 Pink Buko Salad Drink Recipe
Posted in:
Recipe
6 Buko Pandan Fruit Salad Recipe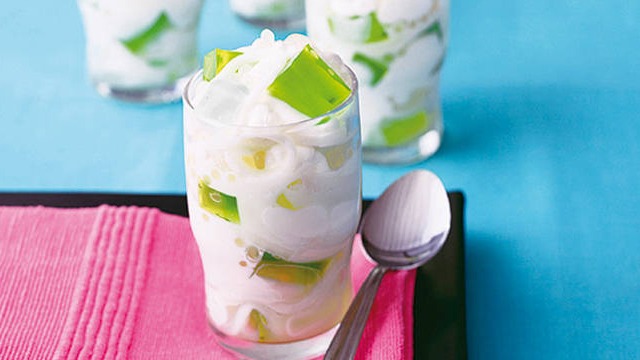 Buko pandan is normally a creamy dessert that, like fruit salad, is simple with its ingredients. It's coconut strips, buko pandan gulaman, and sago pearls instead of fruit cocktail tossed in the sweetened cream. In this version, other coconut ingredients are added to the mix, namely, nata de coco or coconut gel and kaong to give this dessert a more hearty combination.
You can even make your buko salad dessert more interesting by adding sweet corn kernels or fruity mango cubes for a surprising flavor change.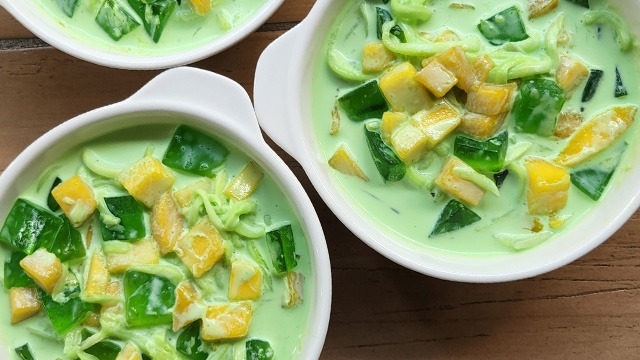 Buko Pandan Recipe With Mango
Posted in:
Recipe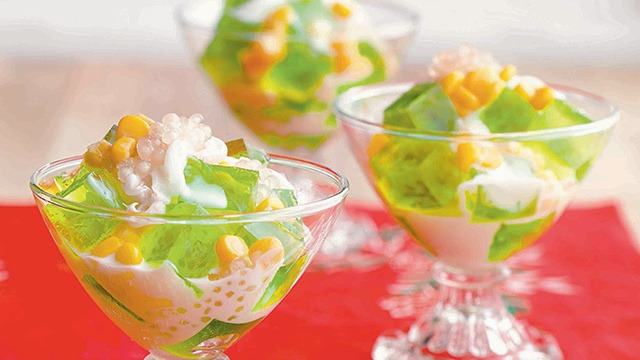 Corn and Buko Pandan Jewels
Posted in:
Recipe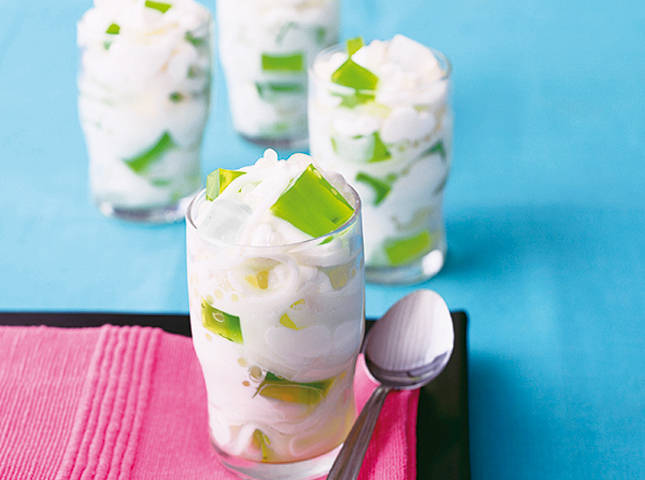 Buko Pandan Fruit Salad Recipe
Posted in:
Recipe
7 Summer Fruit Salad Recipe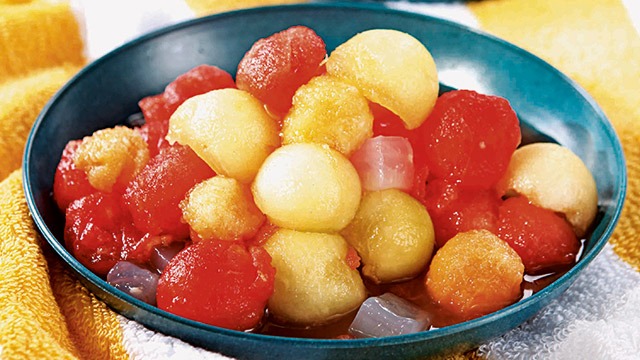 Not a fan of cream with fruit? You're not alone and for people like you, you can flavor the syrup that normally coats the fruits to give it a delicious twist. Use flavorings you like or try a refreshing take using vanilla-infused syrup with a little mint to make it extra interesting with every spoonful of fruit!
You can even serve fresh fruit in a coconut soup so they're eating a simple dish in a new way.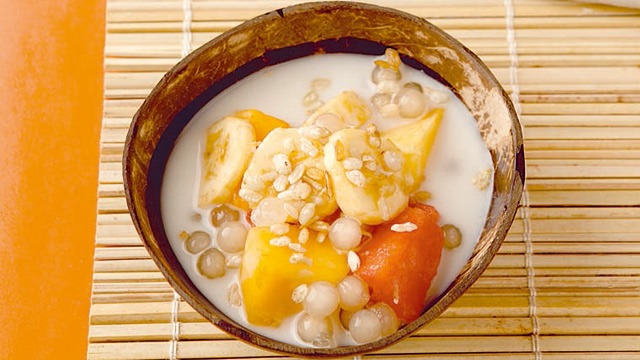 Fresh Fruits in Coconut Soup
Posted in:
Recipe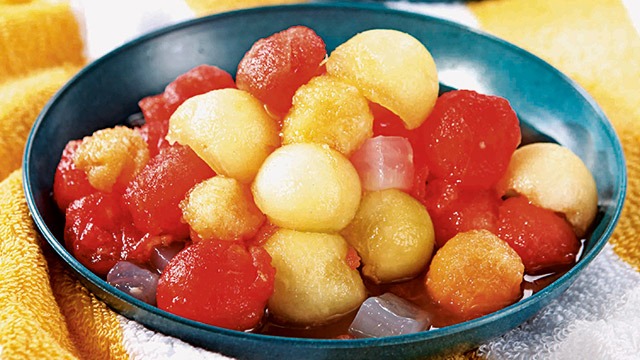 Summer Fruit Salad Recipe
Posted in:
Recipe
8 Fruit Cocktail Refrigerator Cake Recipe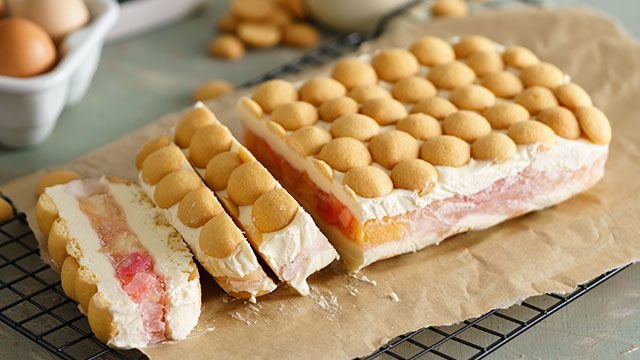 Cake can be a no-bake dessert so the cake is either refrigerated or frozen so you can slice the dessert into portions! Fruit cocktail makes it easy to make it sweet like a dessert but to keep the layers separate, gelatin or gulaman is used to create the fruity layer. Topped with vanilla biscuits, this dessert is a delicious version that isn't hard to make impressive for guests.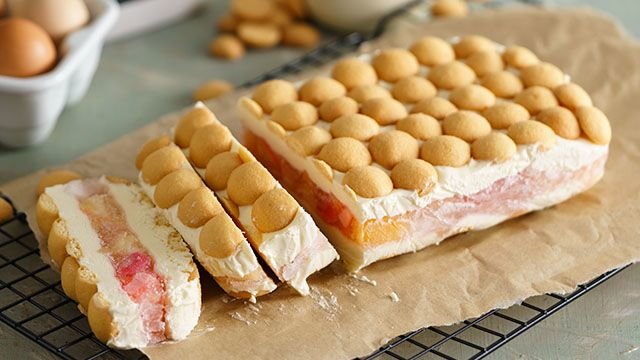 Fruit Salad Refrigerator Cake Recipe
Posted in:
Recipe
Got more ideas on how else to serve fruit salad? Try making your own version with tips and tricks from these articles: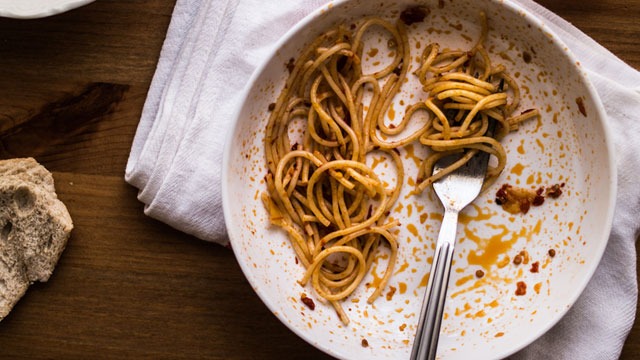 Signs You Should Toss Out Your Fruit Salad, Spaghetti, Lumpia, And Other Leftovers
Posted in:
Prepping
***